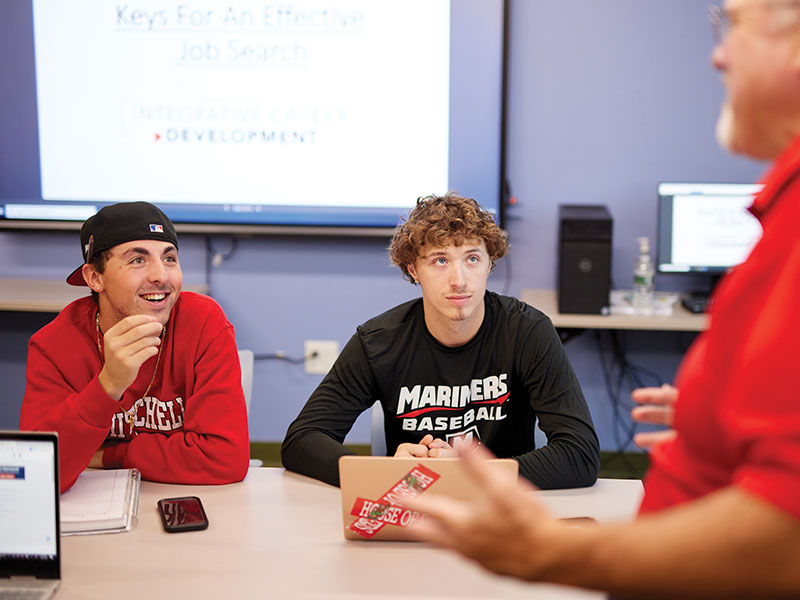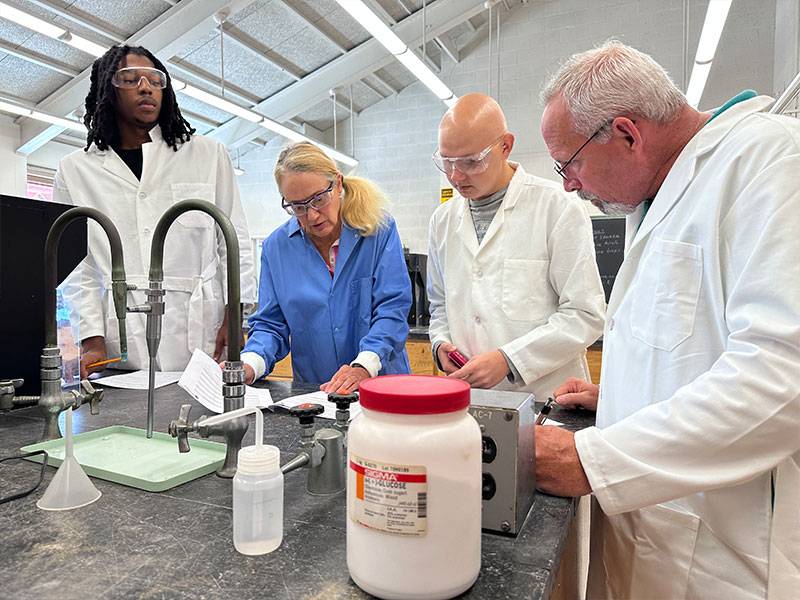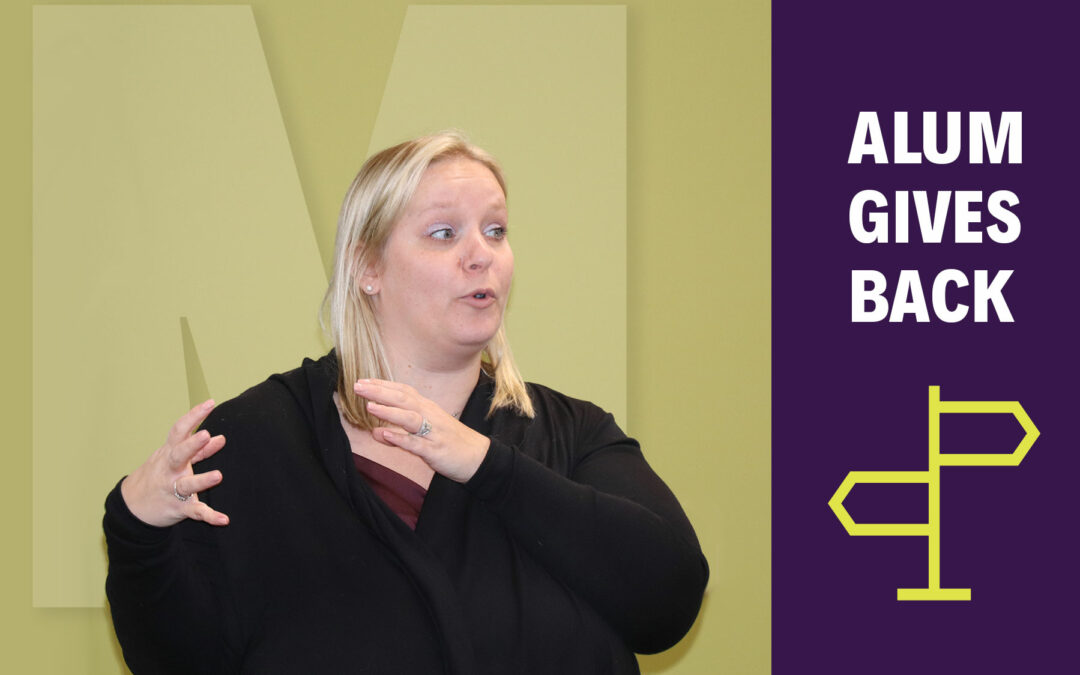 Mitchell alumna Brittney Marcucci ('20) took time out recently from her busy schedule as a graduate student to talk to a Mitchell class about her experiences in graduate school. She offered insights into finding, applying to, and thriving in graduate school to a Graduate School and Beyond class taught by Nancy Parent, Ph.D.
read more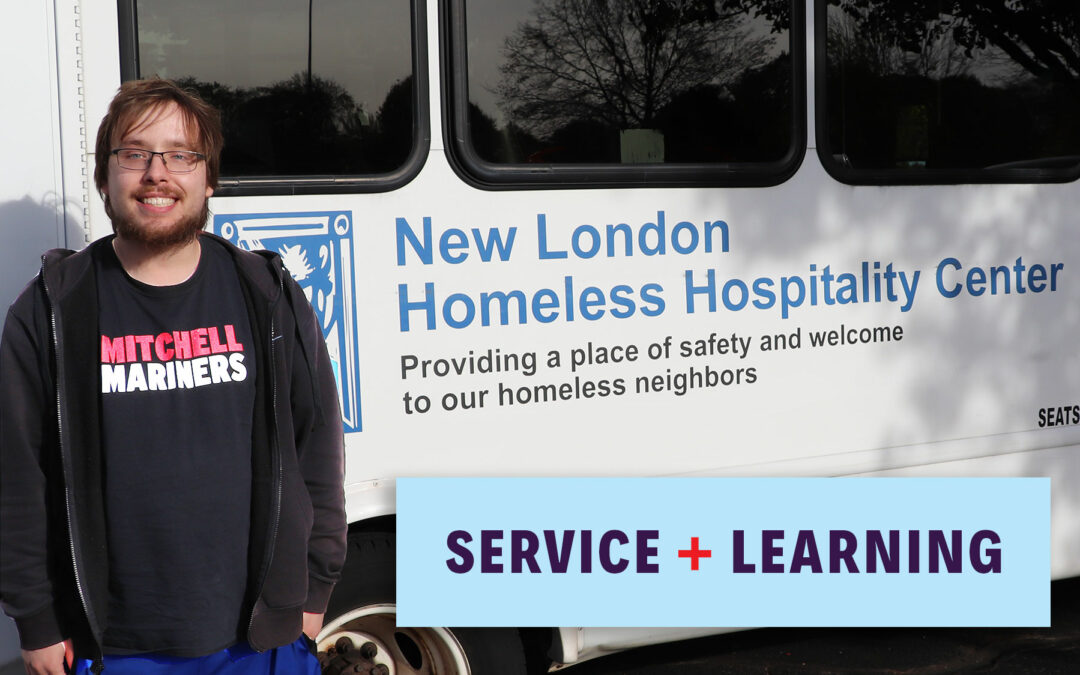 For sophomore hospitality management major Nick Anderson, working as a volunteer at the New London Homeless Hospitality Center (HHC) has been an opportunity to practice his professional skills and gain insight into the complex issue of homelessness.
read more
Dec. 3, Select Chorus Performance, 5:00 p.m. Clarke Center
Dec. 8–10, Reading Days
Dec. 11–15, Final Exams
Dec. 15, Residence Halls Close 5:00 p.m.
Jan. 1, Winter MiniMester Move-in (Matteson Hall)
Jan. 14, Spring Semester Move-in/Check-in
Jan. 15, Martin Luther King, Jr. Holiday (offices closed)
Jan. 16, First Day of Classes
Jan. 23, Add/Drop Ends
Feb. 19, Presidents' Day (no class, offices closed)
Mar. 11–15, Spring Break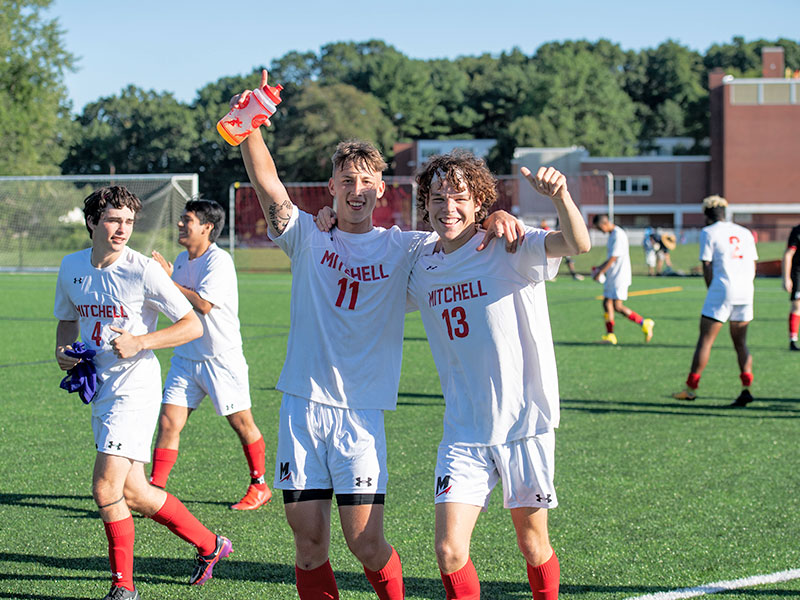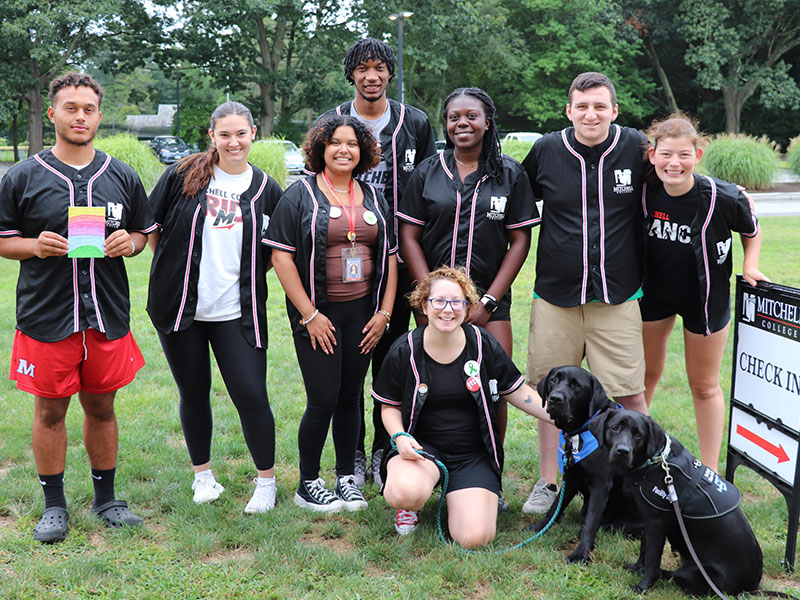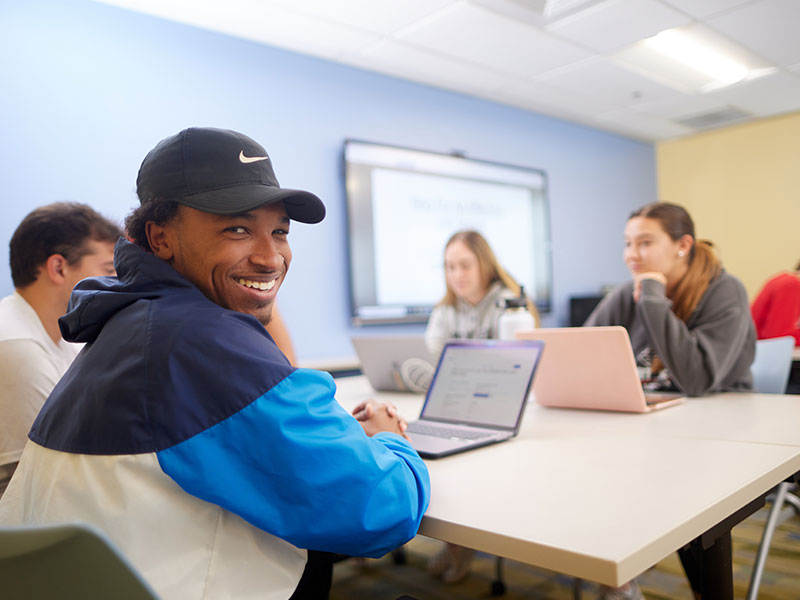 RADICALLY POSSIBLE. POWERFULLY YOU.
Before every breakthrough is a "what if." A barrier removed because someone optimistically pushed against it. An individual who was driven to try, try again, do, and did. An opportunity that challenged what's possible by changing the perspective. That is the power of Mitchell College.
Here, we see possibility in everything and everyone 
by setting our own definition of what a college education should be: Radically inclusive. Unapologetically accessible. Personalized for each person. True to real life. Designed for the real world, while leaving room for change and growth. For every "no," we've got a "why not?" For every "not sure," we've got a "here's how."
We are redefining standards and celebrating every part of you — all in a supportive community that makes it possible to do so. Here it's possible to build a career from your potential and aspirations rather than by following a predetermined path. It's possible to strengthen your own voice while amplifying the voices of others. And it's possible to discover what a meaningful life means to you.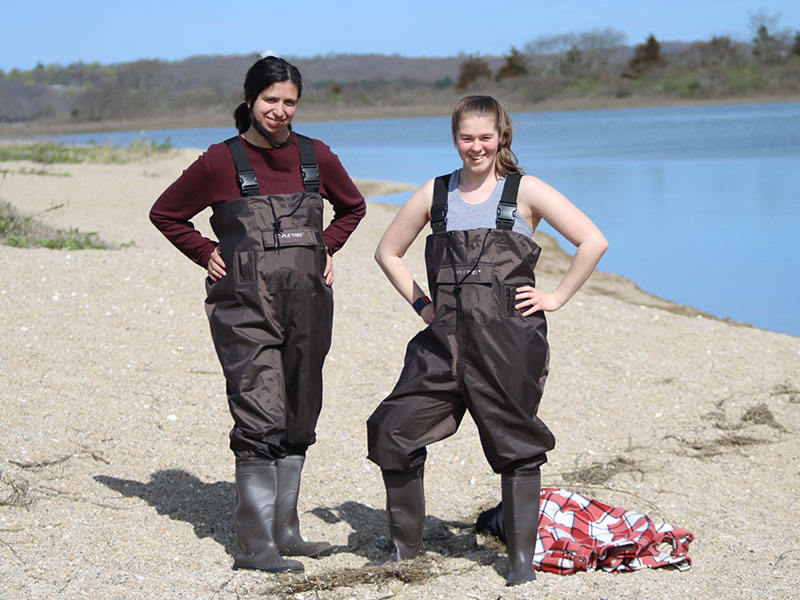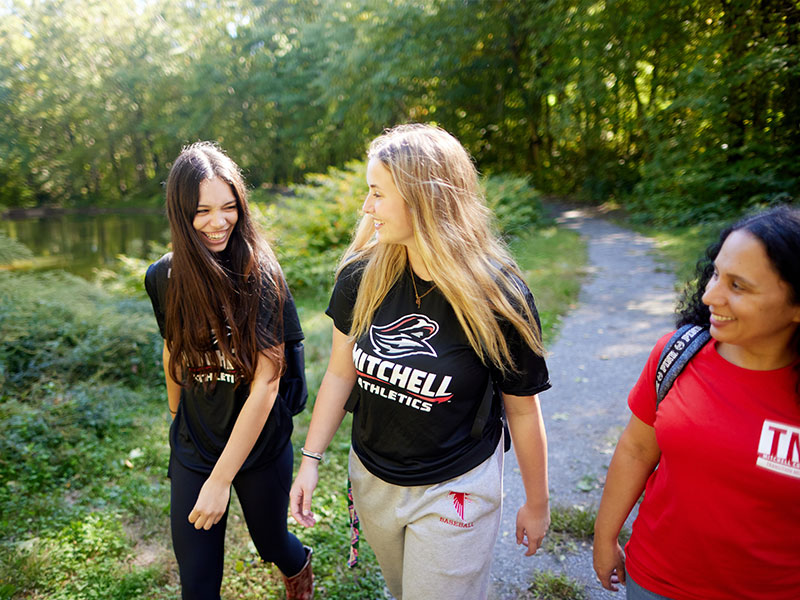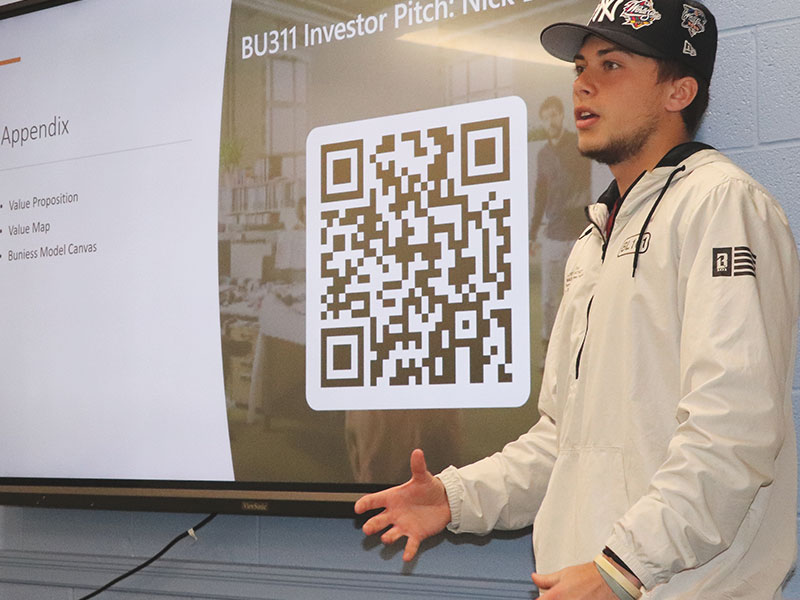 Personalizing Education
At Mitchell we start with radical respect for the individual. Wherever you are in your journey, at Mitchell you can come to study you. You will chart your course with the help of an advisor who will stay with you throughout your time here, dedicated faculty who get to know you as an individual, and a supportive, beloved community committed to helping you thrive.
Mitchell won't try to mold you into something else but will guide and support you in sharpening your intrinsic skills. You will learn how you learn best, find your authentic voice, and be part of a community where you can connect meaningfully with people like you — and not like you. Here you'll learn how to be powerfully you.
Teaching Adaptability
Being powerfully you starts with building adaptability and confidence to navigate a changing — and often unpredictable — world. The Mitchell Ability Model weaves essential skills throughout the curriculum and supports open-ended transformation, no matter your major or area of interest.
With space to develop your passion and skills to chart your own course, you'll build a strong foundation that prepares you to be capable, flexible, and resilient in the face of rapid change — in life and in work.
If you need additional support to navigate your college experience, you'll have the resources you need — right outside your door.
Supporting You Where You Are
We believe the radical idea that higher education has an obligation to support the whole person. It should empower you to study what is most important: yourself.