Health Sciences
Division of Science
The Bachelor of Science in Health Sciences prepares students for careers or future degrees/certifications in a wide variety of health-related fields. This degree is broadly designed to provide students with a solid foundation in biology, chemistry and psychology.
Program Overview
Through the study of scientific principles and methodologies, students in the Health Sciences program develop critical thinking, analysis and problem-solving skills to further an understanding of health sciences, while learning how to communicate scientific research to broad audiences. The program complements discipline-specific knowledge with the teaching of scientific skills that are transferable across a wide variety of scientific careers—including applied fields like sports medicine and behavioral medicine—and integrates experiential career learning opportunities for students.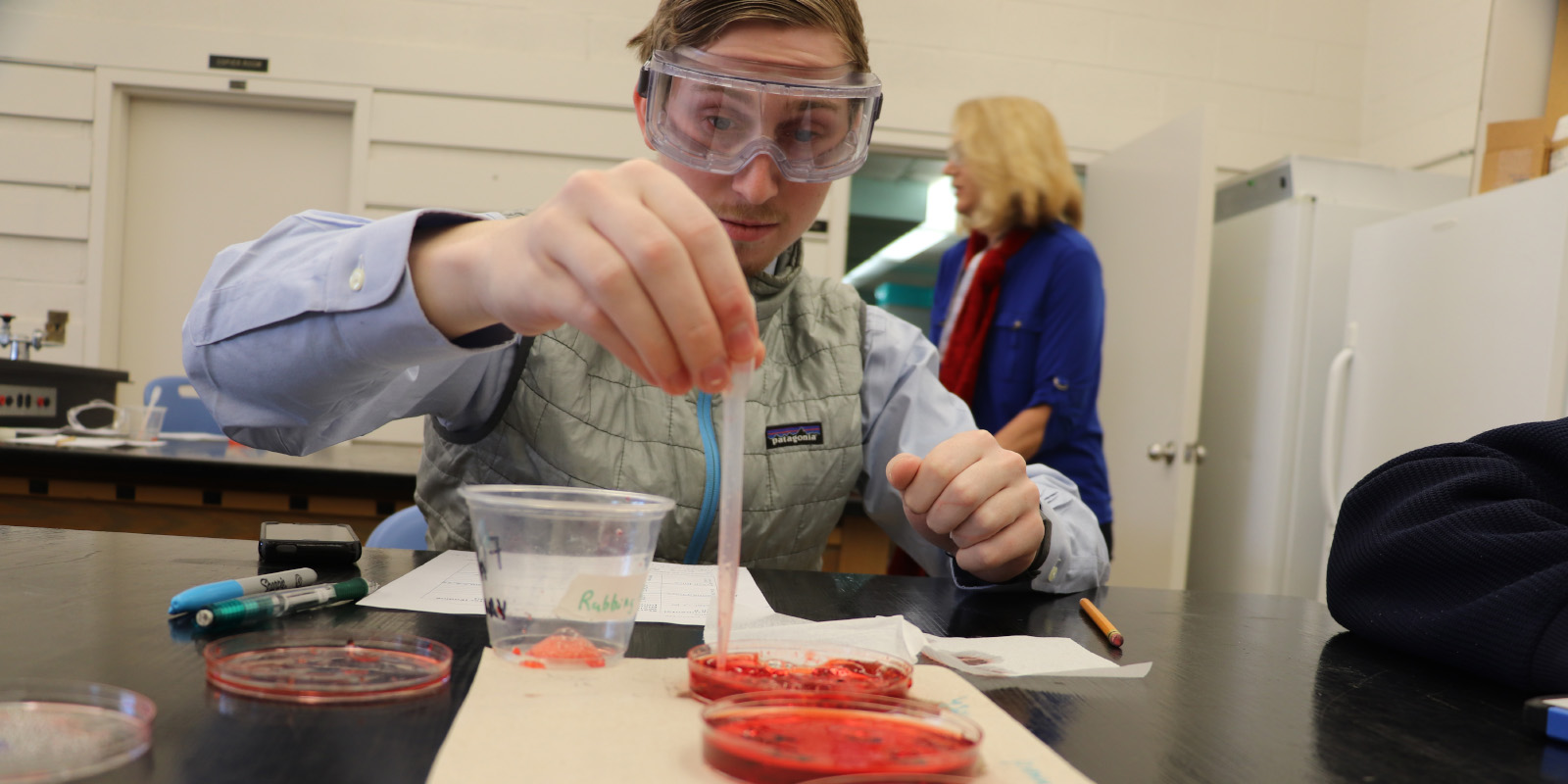 What You Will Learn
The Health Sciences program prepares students to:
Understand the fundamental biological, chemical and psychological principles that govern the health sciences

Employ analysis and problem-solving strategies in the context of the scientific method to make observations and pose questions to further our understanding of the health sciences

Critically evaluate and effectively communicate the results of scientific practice and research to professional communities and the general public both orally and through writing
The Mitchell Difference
Earning a degree at Mitchell College requires a combination of coursework and experiential learning built around our Abilities Model. This skills-based learning approach includes the following: First Year Experience, Integrative Career Development, Core curriculum, Major curriculum and exploratory electives. Every program at Mitchell offers unique opportunities to our broad spectrum of students for their educational, occupational and lifestyle pursuits.
The Health Science program features:
Hands-on Learning as a way for students to explore, retain and experiment within their field of study. Examples include:

Raising walking stick insects as model organisms

Employing dietary analysis software to examine nutritional trends

Following current SARS-CoV-2 variants detected during the sequencing of local Connecticut samples

Testing the environmental resilience of brine shrimp cysts
Wraparound Supports that offer resources and promote community-building within the learning process. Organizations and activities to build community with peers, learn and have fun.
Internship opportunities offering real-world experience to enhance our students' education journey:

Emergency Management Services at Lawrence and Memorial Hospital, Yale New Haven Health (New London, CT)

New London Dental Care

MCM Dental (Meriden CT)

Espanola Chiropractic (Providence, RI)

Sound Community Services (New London, CT)

Select Physical Therapy (Old Lyme, CT)

Oh, Baby! Lactation Care (Glastonbury, CT)

Ledge Light Health District (New London, CT)

Columbia Dental (New London, CT)

Service learning that combines learning objectives with community service in ways that can benefit both student growth and the community
Research that offers students the opportunities to delve deeper into subject areas of interest with faculty guidance
Minor and/or Microcredential(s) allowing students more compact, narrowly focused courses to develop specific skills in their area of study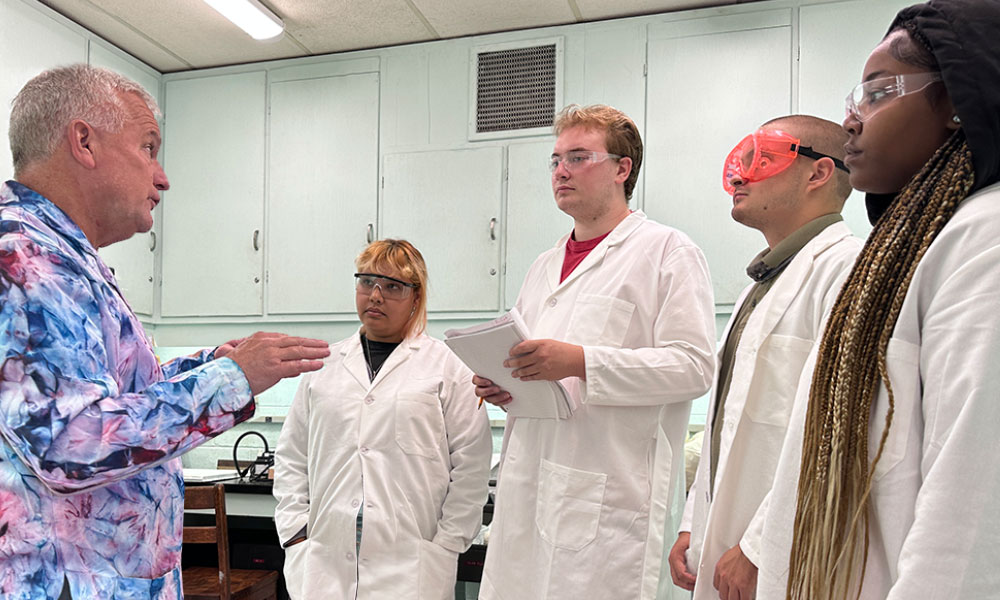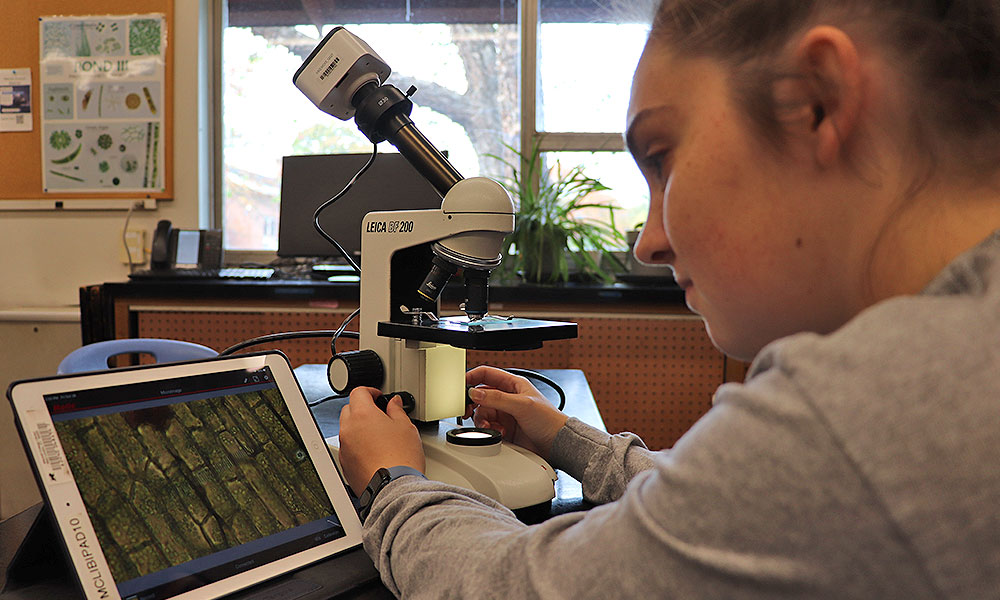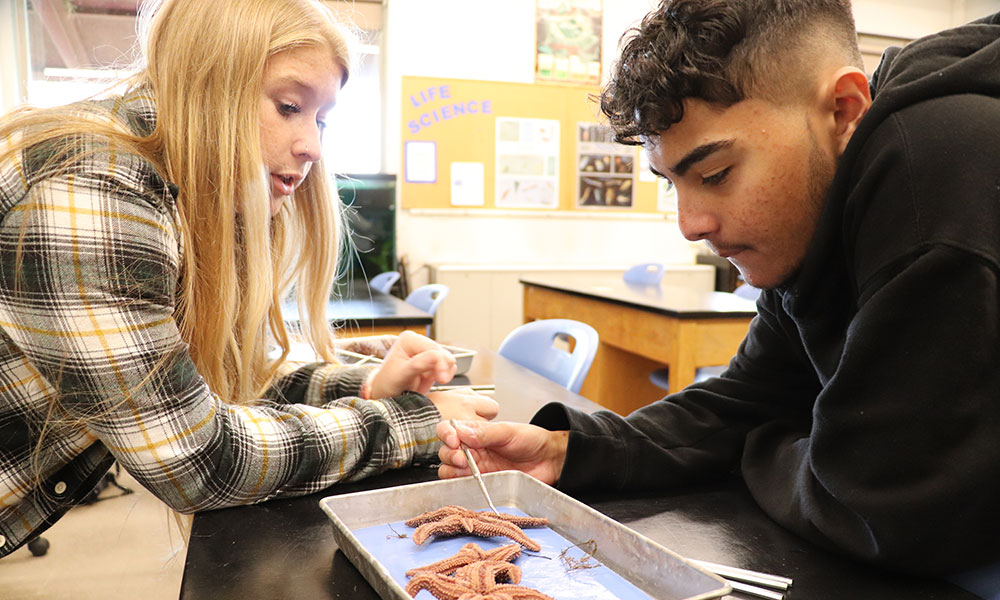 Career Pathways
The Health Sciences program prepares students for a wide variety of professions, as well as for future graduate or certification programs. Many students go on to enjoy careers in:
Physical therapy

Community/public health outreach

Athletic training

Medical training (e.g. pre-health, optometry, dentistry, etc.) is also available to students with careful academic planning and additional advanced education often required following graduation from Mitchell College

Other allied health fields
Graduates have gone on to pursue advanced educational degrees or certification programs in areas such as microbiology, while other students have pursued careers directly, gaining employment as medical technicians or consultants. Many of these employment opportunities resulted directly from the Integrative Career Development program these students participated in while at Mitchell College.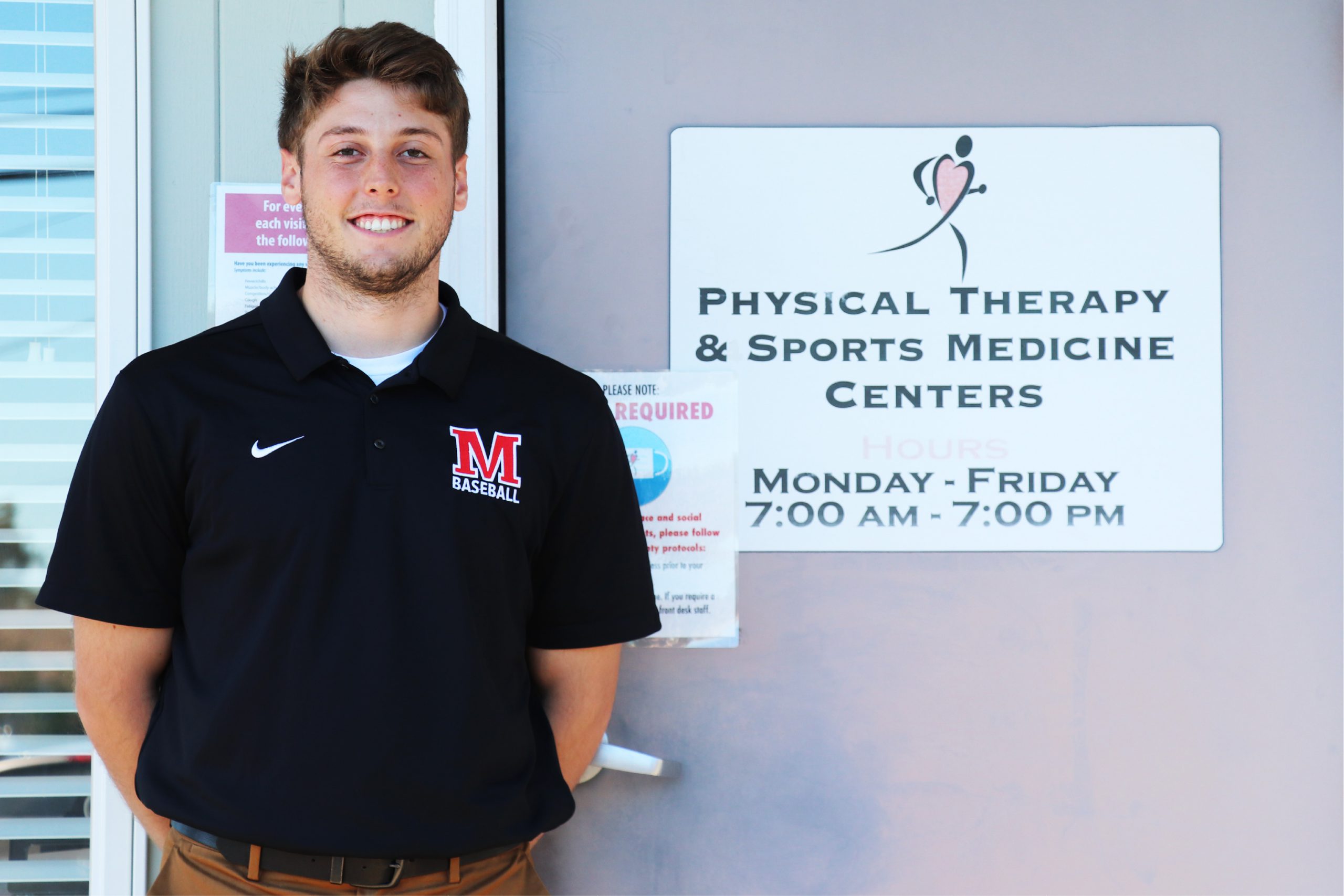 Mitchell student Lucca Ardovini-Brooker said his internship at Physical Therapy & Sports Medicine Center in New London prepared him well for his next steps: applying for graduate school.
"I saw a lot of friends and athletes get hurt over time and didn't know if they could play after their injuries. Watching them go back to playing with good physical therapy inspired me to be a health science major. I went to a lot of their appointments and saw what physical therapy is. The need for physical therapy will never go away."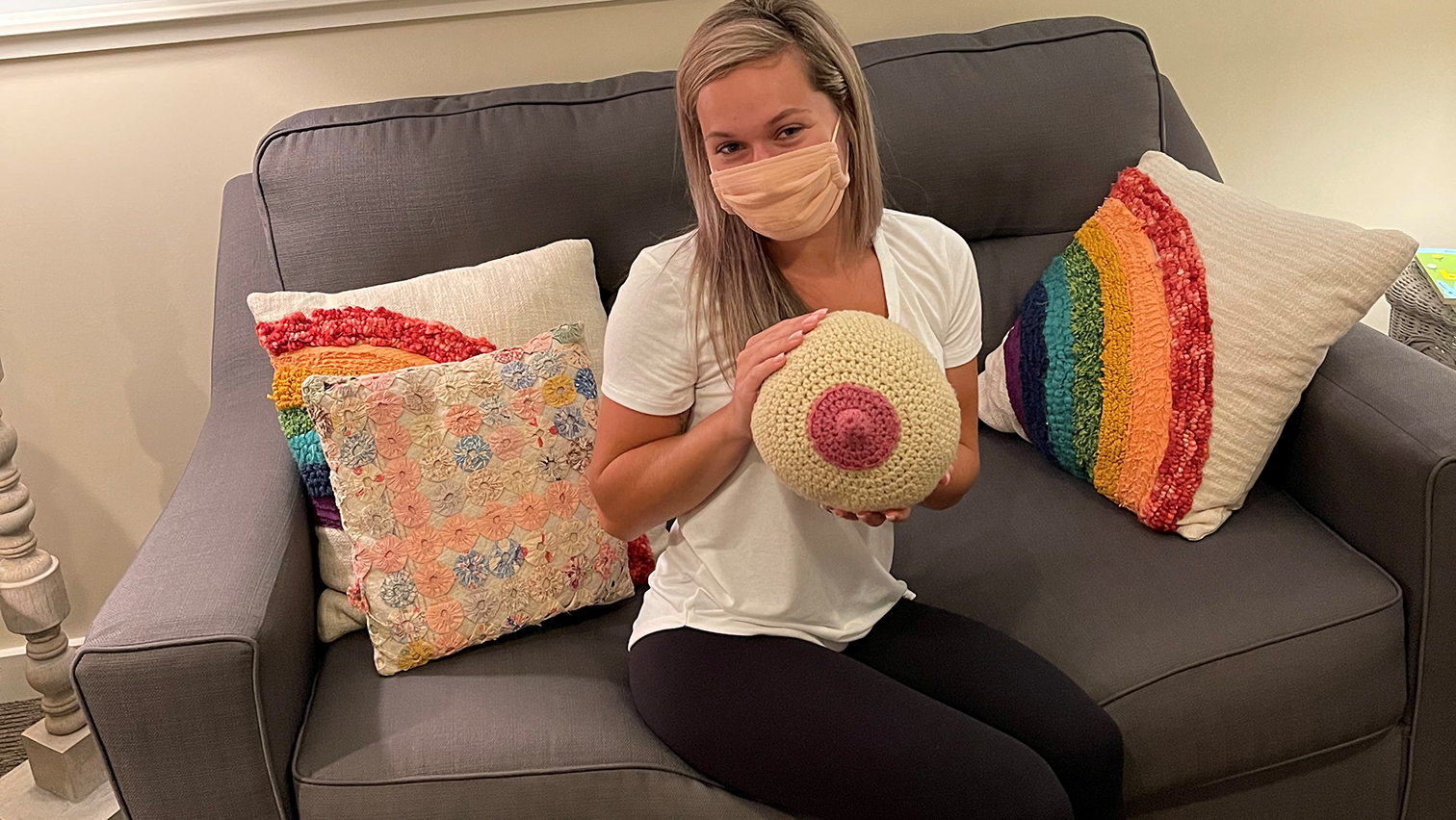 Mitchell alum (2021) Alana Berkman's summer internship with Oh, Baby! Lactation Care in Glastonbury fell right in line with her interests. She learned how to help breastfeeding moms successfully feed their babies.
"I am learning so much and, after I complete my internship, I plan on getting my IBCLC (International Board Certified Lactation Consultant) certification and applying for an accelerated BSN program in 2022. Typically, you have to be an RN to be an IBCLC, but my health science degree from Mitchell allows me to pursue it without being an RN because I already completed the health science classes with my major. Now I will only have to complete lactation education."
Sample Coursework: 4-Year Overview
Year 1

Fall Semester

Cr.

Spring Semester

Cr.

BI105 – Biology I

4

BI106 – Biology II

4

PY105 – General Psychology

3

PE222 – Personal & Comm. Health

3

CW101 – Intro to College Writing

3

CW102 – College Writing/Research

3

FC101 – Seminar I: Compass

3

FC102 – Seminar II: Journey

3

FC105 – New London: Then & Now

2

Explore Elective

3

Fall Credits:

15

Spring Credits:

16

Total First Year Credits

31

Year 2

Fall Semester

Cr.

Spring Semester

Cr.

BI221 – A&P I

4

BI222 – A&P II

4

SC220 – Scientific Writing

3

PE226 – Nutrition

3

CH111 – Chemistry I

4

SC230 – Science Career Seminar

3

MA105+ – College Algebra

3

Gen Ed Theme Course

3

Explore Elective

3

Fall Credits:

14

Spring Credits:

16

Total Second Year Credits

30

Year 3

Fall Semester

Cr.

Spring Semester

Cr.

Health Science Elective

3

BI2xx – Advanced Biology Elective
3(4)
SC330 – Biostatistics

3

SC331 – Research Methods in Science

3

Gen Ed Theme Course

3

Gen Ed Theme Course

3

Humanities Elective

3

Explore Elective

3

Explore Elective

3

Explore Elective

3

Fall Credits:

15

Spring Credits:

15

Total Third Year Credits

30

Year 4

Fall Semester

Cr.

Spring Semester

Cr.

Health Science Elective

3

SC450 – Science Internship

3

SC4xx – Ethics in Science

3

SC4xx – Communicating Science

3

Explore Elective

3

PY445 – Health Psychology

3

Explore Elective

3

Explore Elective

3

Explore Elective

3

Explore Elective

3

Fall Credits:

15

Spring Credits:

15

Total Fourth Year Credits

30

Total Credits to Graduate:

121