Life at Mitchell
A vibrant community designed by you
"I was looking for a small community…I have a lot of friends here and they are as close to me as family."

Orson Sinclair '17
 Living on our waterfront campus in New London puts you in the right place to make real connections. Residence halls bring together living communities where people share a special interest, such as an academic drive, an athletic team or a common club. Would you like to have a focus for your floor? Whether it's community service or quiet study time, leadership building or easy access to tutoring and advising, we've created a place for you. Would you like to design your own community? Fill a floor with your friends or team members to create your own community. We will help you do it!
Residence Life - Housing Options
Mitchell College offers traditional rooms in residence halls that are co-ed by floor, suite-style living, and apartment style living. 
Residence Halls
*Denotes designated substance-free residence
Mariner Hall is a four-story, suite style residence hall with 2 community lounges and laundry facilities.  The hall is co–ed by suite and accommodates 112 students.  Each suite consists of 3 double bedrooms, a kitchenette and 2 full bathrooms.  Rooms are climate controlled, including air conditioning. Students must be a sophomore, junior or senior with a minimum 2.50 GPA and a clean conduct record to live in this residence. 
*Matteson Hall is co-ed by floor with common bathrooms, lounges and laundry facilities. The building provides a full kitchen on the first floor and a kitchenette on the 2nd floor and accommodates 121 students. Students must be freshmen or sophomores to live in this residence.  This a substance free-living environment. 
Simpson Hall  is co-ed by floor and has common bathrooms, lounges, laundry facilities and 2 kitchenettes. This residence is designated for sophomores, juniors, and seniors and accommodates 116 students.  
*Saunders Hall is a designated freshmen residence hall and is co-ed by floor with common bathrooms, lounges and laundry facilities.  This is a substance-free living environment and accommodates 112 students. 
*Moorings, Harbor House and Fair Haven are located on Pequot Avenue, and a short walk from campus, these three waterfront residences are home to the Thames at Mitchell program.  These historic Victorian and Colonial homes each house between 20 and 30 students and offer unique rooms; many with water views. Each hall has a lounge, laundry room and common area bathroom. 
Apartment Style Residences
Montauk Apartments accommodates 20 students. Each apartment shares a bathroom and kitchen and the first floor contains 2 bathrooms and a full kitchen. Residents are expected to have independent living skills in order to reside in these apartments and are responsible for maintaining their own bathroom and kitchen areas. Laundry facilities are in the basement and the residence provides air conditioning.  This is a designated living and learning environment for upper classmen (Juniors and Seniors) who are seeking the experience of apartment living while enjoying the convenience of living on campus. 
*East Winds House located two blocks off campus is an easy 5-minute walk to dining, classes and the hub of campus life.  East Winds provides an independent living opportunity and accommodates 36 students in one-and two-bedrooms. The residence includes a full kitchen, washer and dryer, a project area and common lounge area.  This is a designated living and learning environment for sophomores, juniors and seniors and is a substance-free living environment.  
Student Organizations, Clubs & Activities
Commuter Students
For some students, it just makes sense to commute from home. Campus life is for you, too! You can participate in a campus meal plan, make a home away from home in the commuter lounge in Nathan Hale Hall and be just as involved in activities, service, student government and leadership.
Health & Wellness
Caring for the whole person.
Consistent with our mission of holistic education, Mitchell College seeks to care for the whole student during their time on campus, supporting students' physical, mental and emotional wellbeing. For more information, hours and services, visit Health & Wellness.
Accessibility Services
In accordance with state and federal law, Mitchell College is committed to providing accommodations to eligible students and visitors with disabilities in order to ensure accessibility and equal opportunities to its programs, services, and activities. Accessibility Services, located in the Duques Center, facilitates reasonable accommodations for students who disclose a disability, meet the eligibility requirement and request accommodations through Accessibility Services. 
For more information…
Visit: mitchell.edu/access
Email: accessibility@mitchell.edu
Comprehensive skill and strategy support goes above and beyond what federal law requires. If you are interested in fee-based comprehensive academic support in addition to accommodations, please visit the Bentsen Learning Center.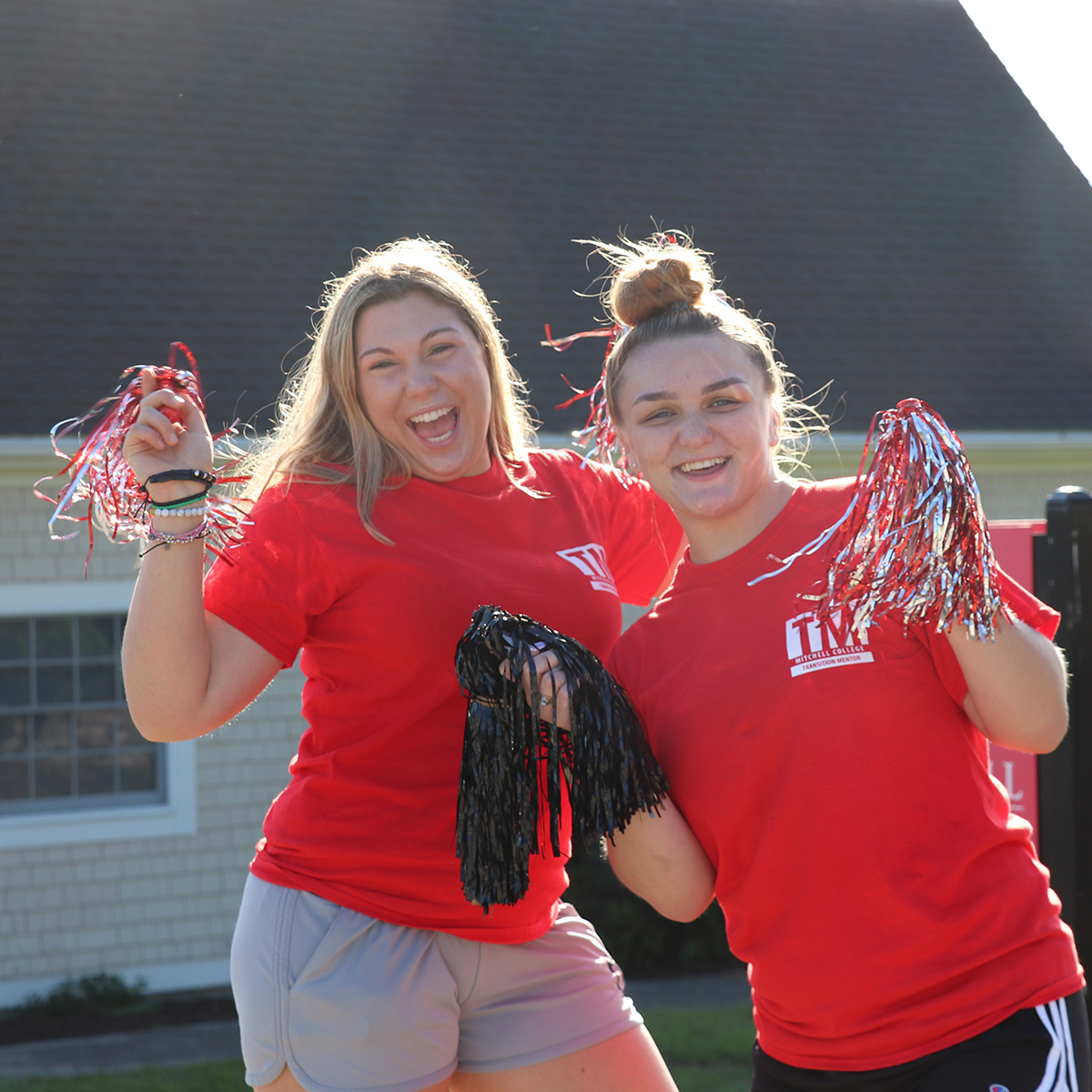 Peace Day 2019
September 26, 2019 on the Mitchell College Green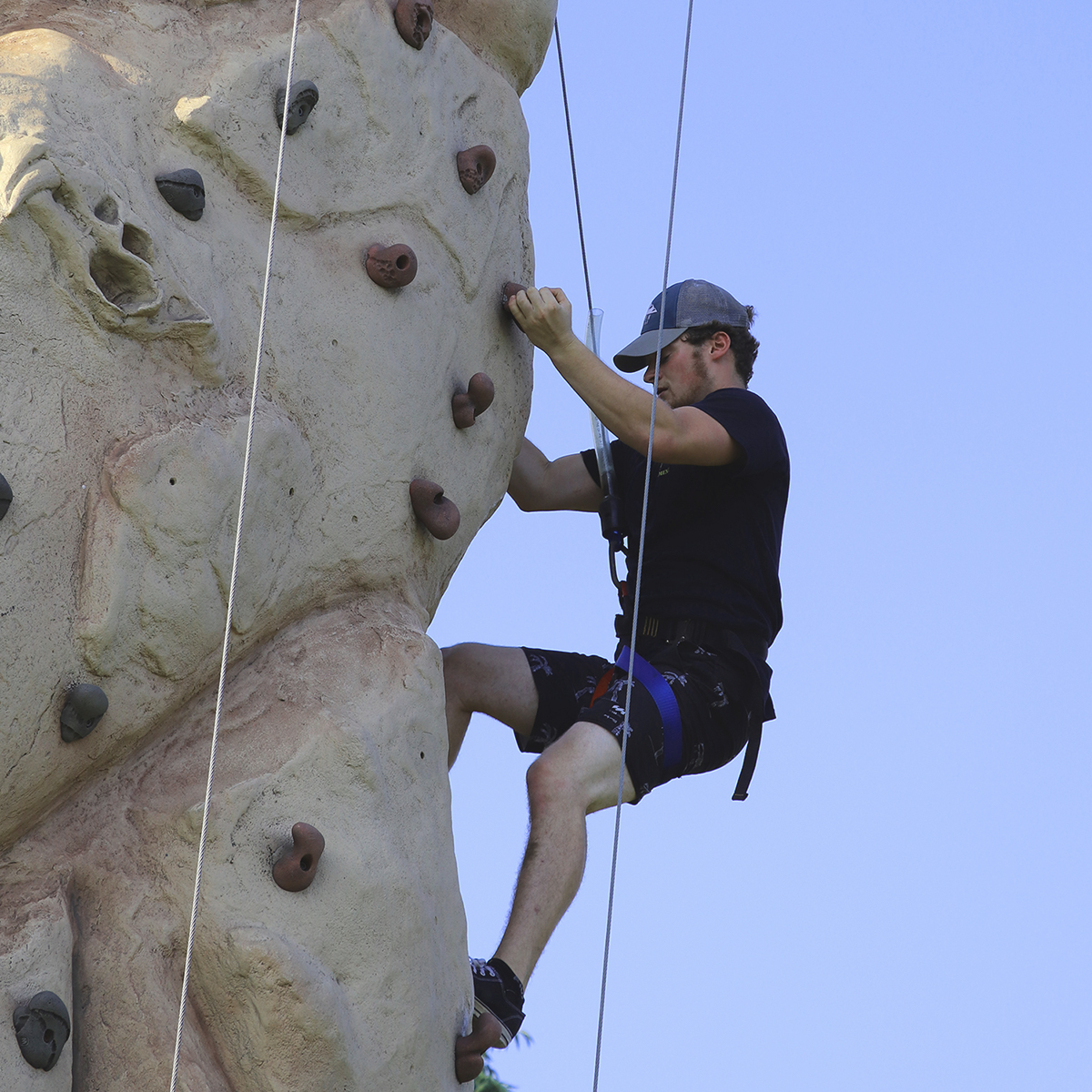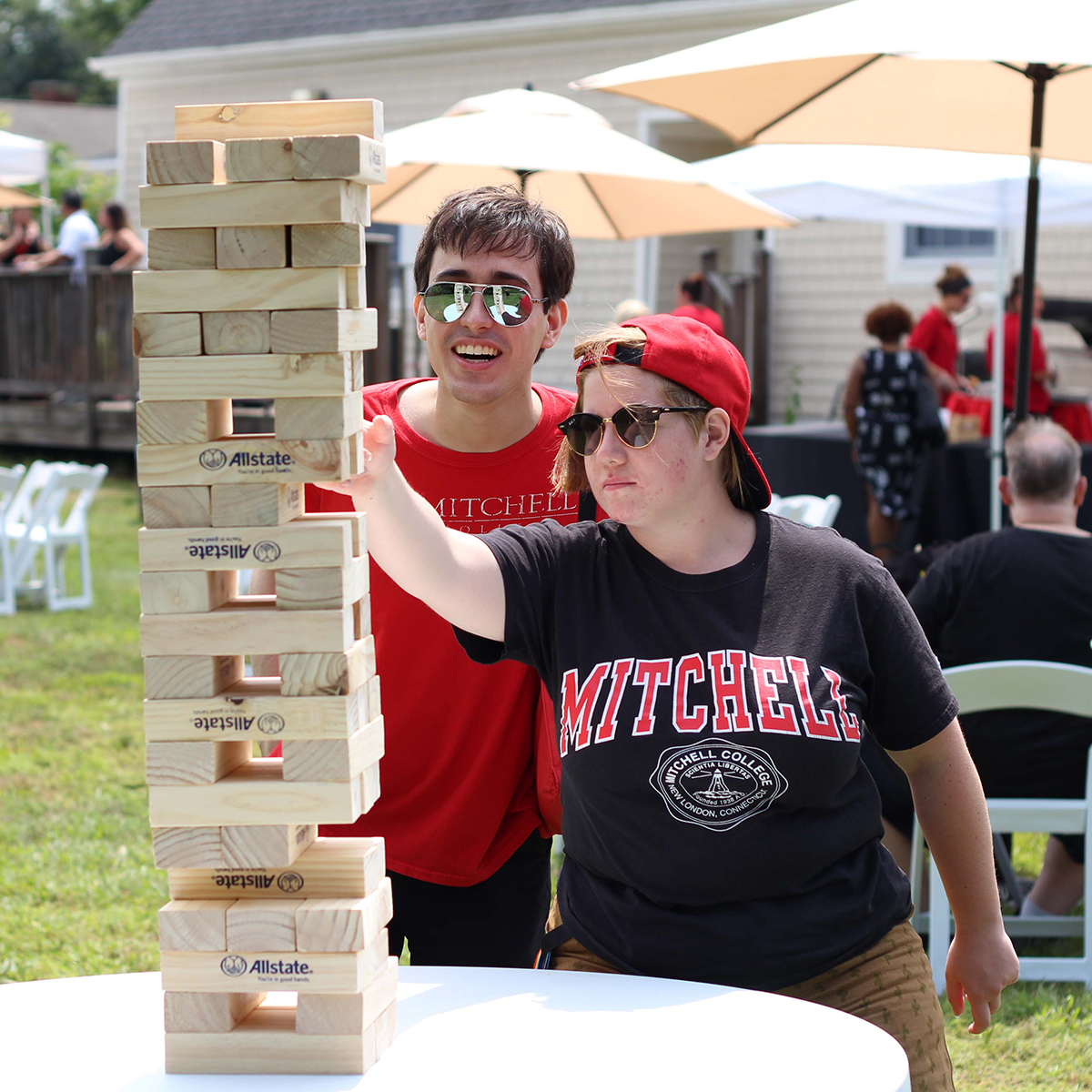 Coming here and getting involved in things puts you in a leadership position.
Dominique LaCroix
Class of 2016, Psychology