Performing Arts
Whether you're interested in musical theater/drama, chorus, dance, or instrumental instruction or performance, at Mitchell College you can find your voice. Auditions for theater and music are open to all Mitchell and Thames students, regardless of major. For many of our students, the Mitchell stage was their first performance experience…and where they discovered their passion.
Add to that, our home city of New London, Connecticut is steeped in the arts tradition. Right in our own backyard, you'll find the Eugene O'Neill Theater Center, called the "launchpad of American theater", the Garde Arts Center which hosts hundreds of artistic performances and films each year, and Mitchell's resident theatre company, the Flock Theatre —  known as one of the most adventurous theatre companies in New England.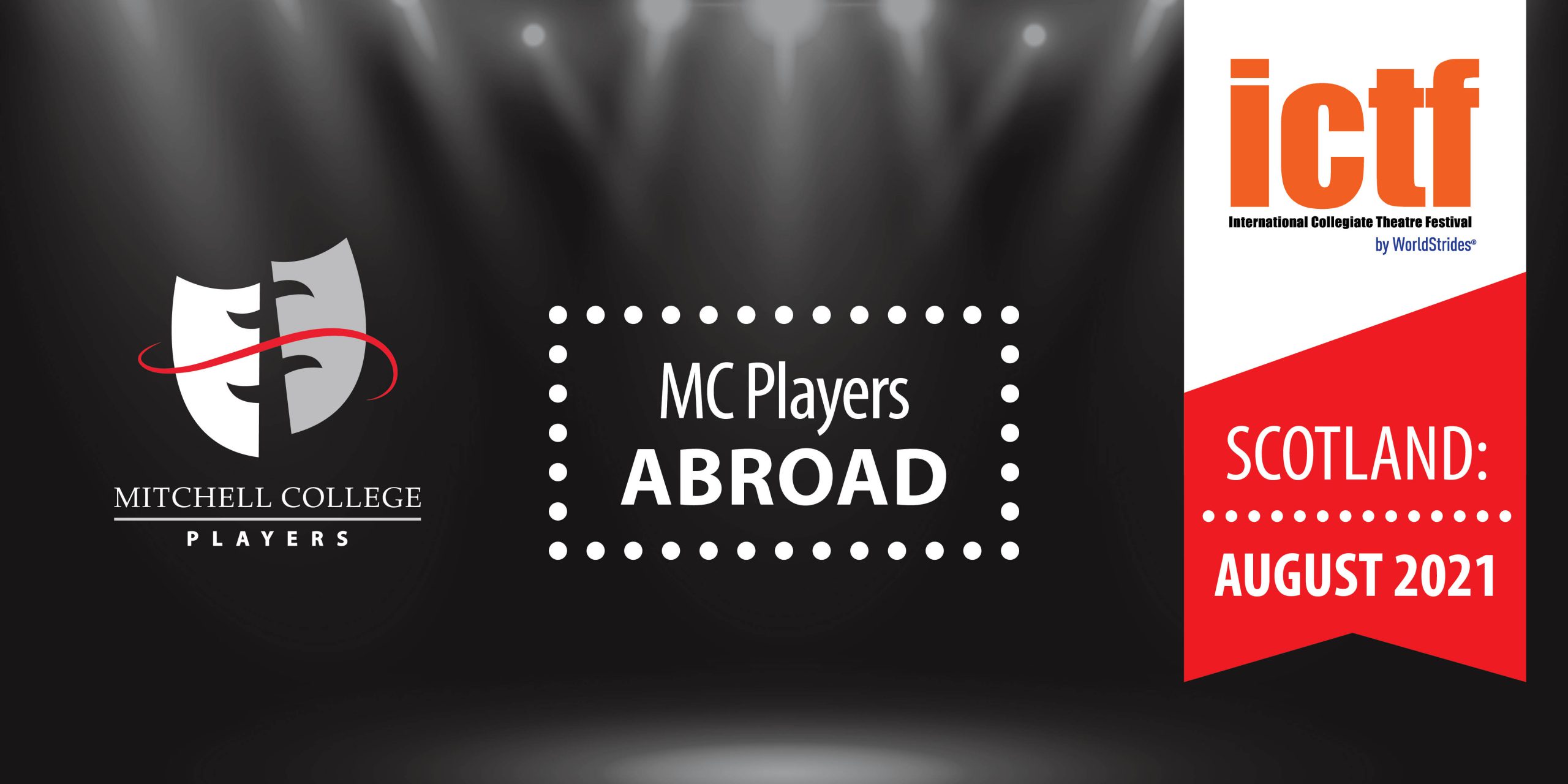 NEW for 2021: International Collegiate Theatre Festival Opportunity in Edinburgh, Scotland!
The Mitchell College Theatre Program has been selected to participate in the International Collegiate Theatre Festival in Edinburgh, Scotland, in August 2021, as part of the Edinburgh Fringe Festival. Selected students will prepare and present four performances of a dramatic work to international audiences of both college players and the general public over the course of the festival. 
All Mitchell College students enrolled in the College as of Fall 2020 are invited to apply to this exciting program. Through enrollment in TH399 (spring semester 2021), selected students will prepare a theatrical work on-campus in New London,engaging in acting, lighting, sound, costume, makeup, scenery design/painting, and backstage crew assignments that will lead to the presentation onstage in Edinburgh, Scotland in August of 2021. During this 11-day immersion opportunity, students will also see productions mounted by other college theater groups representing 40 countries! This educational adventure, limited to no more than 15 qualified Mitchell students, includes sightseeing excursions promoting Scottish history and culture, both in Edinburgh and surrounding areas in Scotland.
How to Apply:
Students must have completed the prerequisite course, TH110 Stagecraft and Play Production I (offered Fall 2020) by the end of the Fall 2020 semester. *NOTE: If you are interested in applying to the Scotland program, and you haven't completed TH110, be sure to register for this prerequisite course during the F20 registration period which opens March 30, 2020.   

Students must obtain permission from the Instructor through the application process which will include an interview and audition with the Instructor. 

Students must enroll in TH399, which will be presented on-campus during Spring Semester 2021. 
Total Costs: $7,500/student (includes airfare, lodging, and associated costs)
Non-refundable deposit:
$1,000 due upon acceptance into program
Additional payments due:
$1,625 – 30 days after acceptance into program, or at the latest, September 1, 2020

$1,625 on December 1, 2020

$1,625 on March 1, 2021

$1,625 on June 1, 2021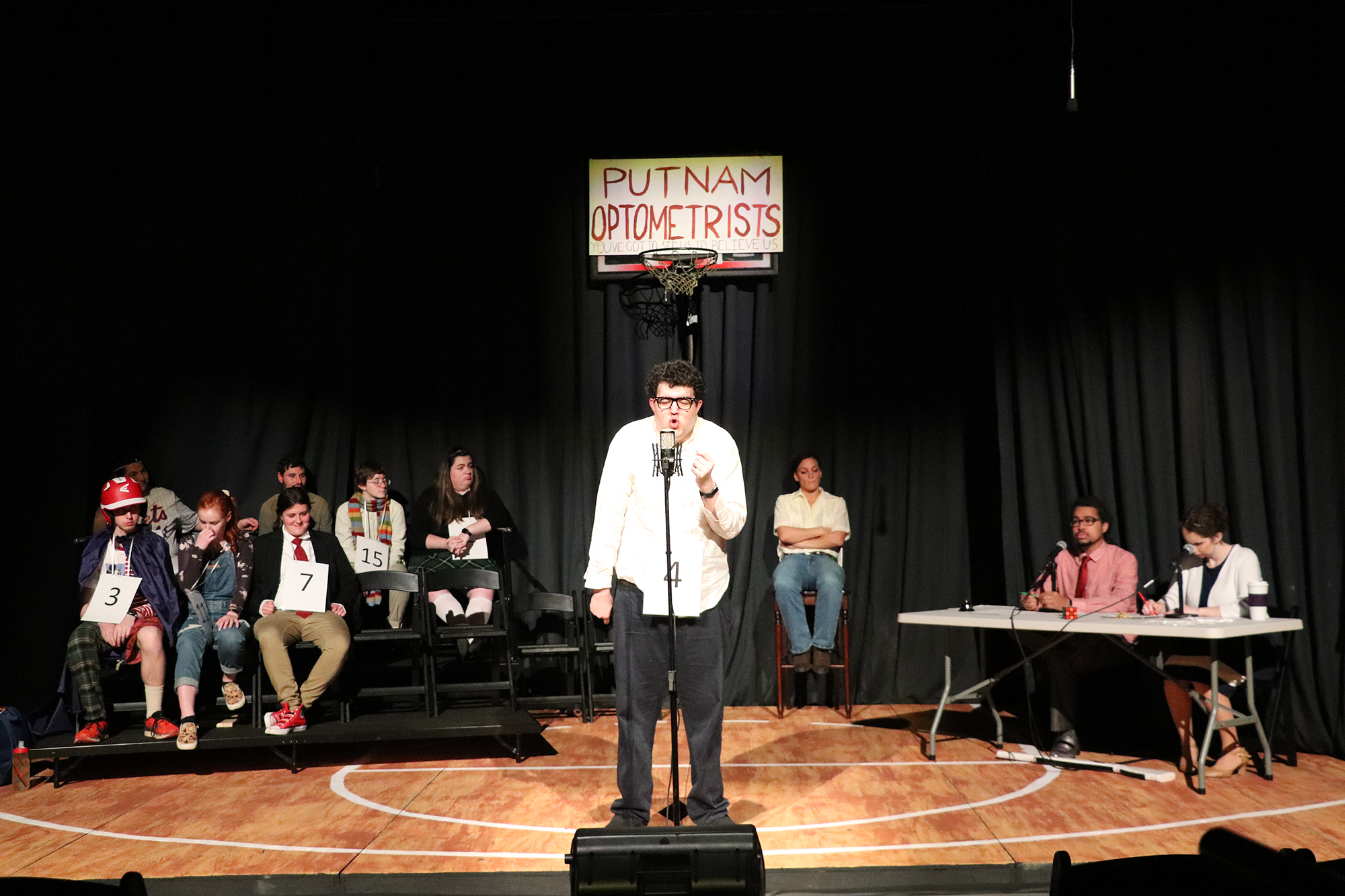 Mitchell College Players
Each year, the Mitchell College Players stage a fall play and spring musical in addition to other performances such as cabaret, improv comedy, and one acts. Auditions are open to all Mitchell and Thames students and roles are available both on and back stage. Recent past performances include The 25th Annual Putnam Country Spelling Bee, Godspell, Legally Blonde, The Importance of Being Earnest, and Almost, Maine. The 2019/2020 Season will feature  a comedic double-bill with Neil Simon's 45 Seconds from Broadway and Stephen Sondheim's A Funny Thing Happened on the Way to the Forum.
To learn more about the program or auditions, contact Jonathan Babbitt at babbitt_j@mitchell.edu or 860-701-7987.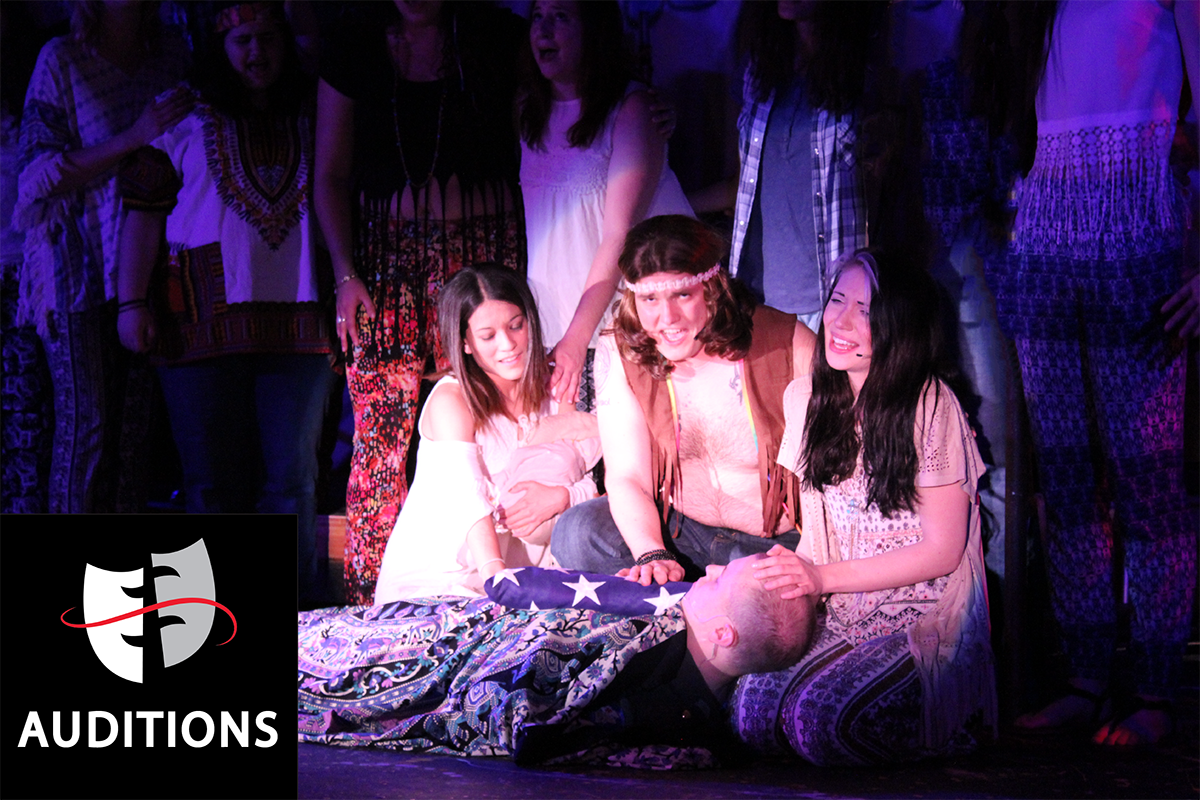 Auditions 2019/20 Season
Auditions are open to all incoming and returning Mitchell and Thames students.
Auditions are now closed for our spring musical, "A Funny Thing Happened on the Way to the Forum".
To learn more about the program or future auditions, contact Jonathan Babbitt at babbitt_j@mitchell.edu or 860-701-7987.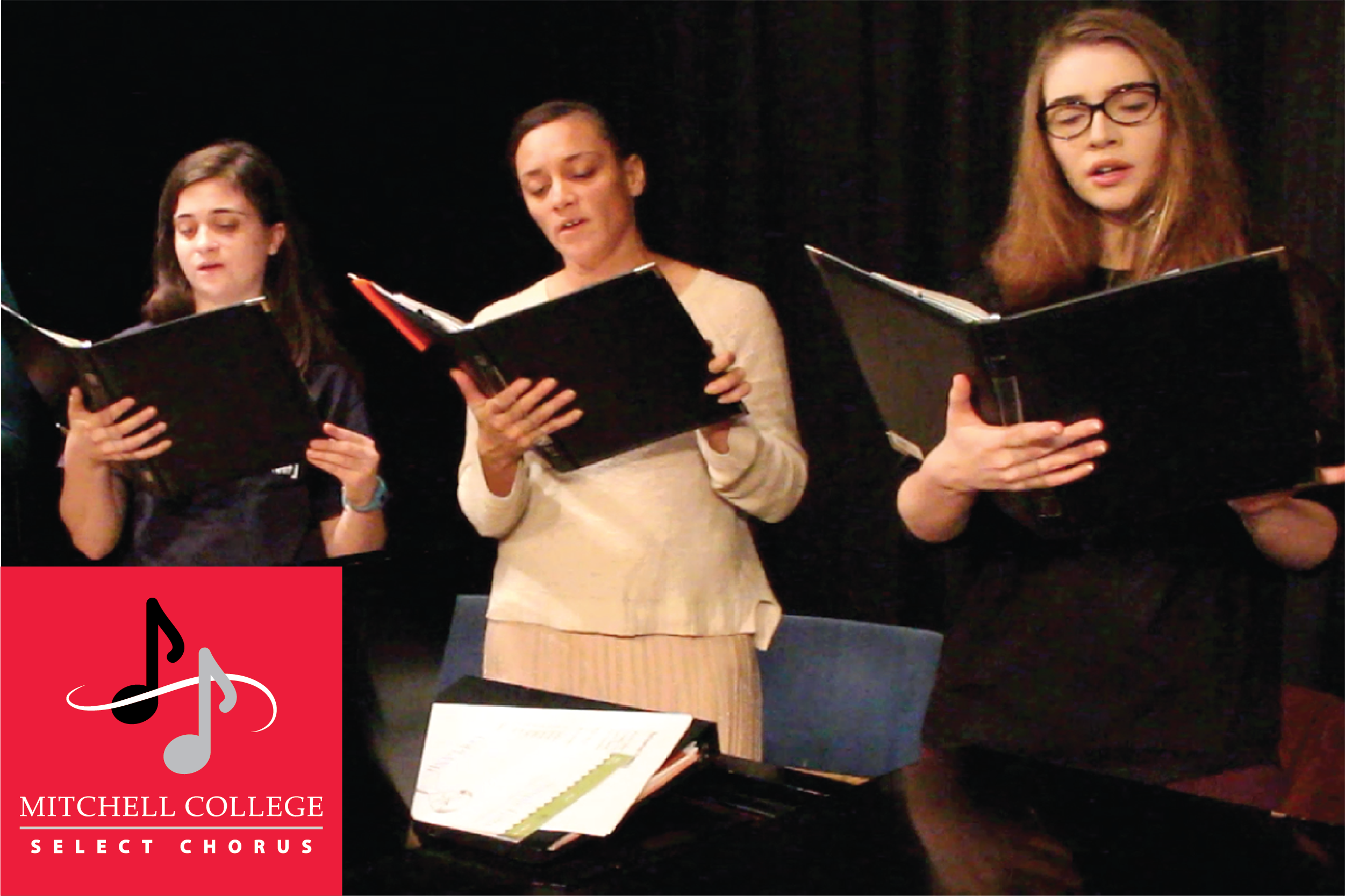 Mitchell College Select Chorus
Select Chorus Spring 2020 Concert
Friday, April 17 |  7:00 pm in the Red Barn at Mitchell College
This group, numbering 16 to 20 voices, is an all-auditioned ensemble and maintains a rigorous rehearsal schedule of three two-hour sessions per week, with additional individual coaching in Voice and Theory throughout each semester. The Select Chorus performs for College functions throughout the academic year and serves as an additional facet of the College's public face by performing off-campus for recruiting events, alumni and development efforts, and community activities in southeastern Connecticut.
Repertoire for the group is widely varied, and ranges from Renaissance motets to European part-songs and arrangements of well-known contemporary works. The chorus offers both a cappella and accompanied performances, and works with local instrumental forces from time to time. If you have Choral experience or interest, consider auditioning for this important and exciting group.
To learn more about the program or auditions, contact Jonathan Babbitt at babbitt_j@mitchell.edu or 860-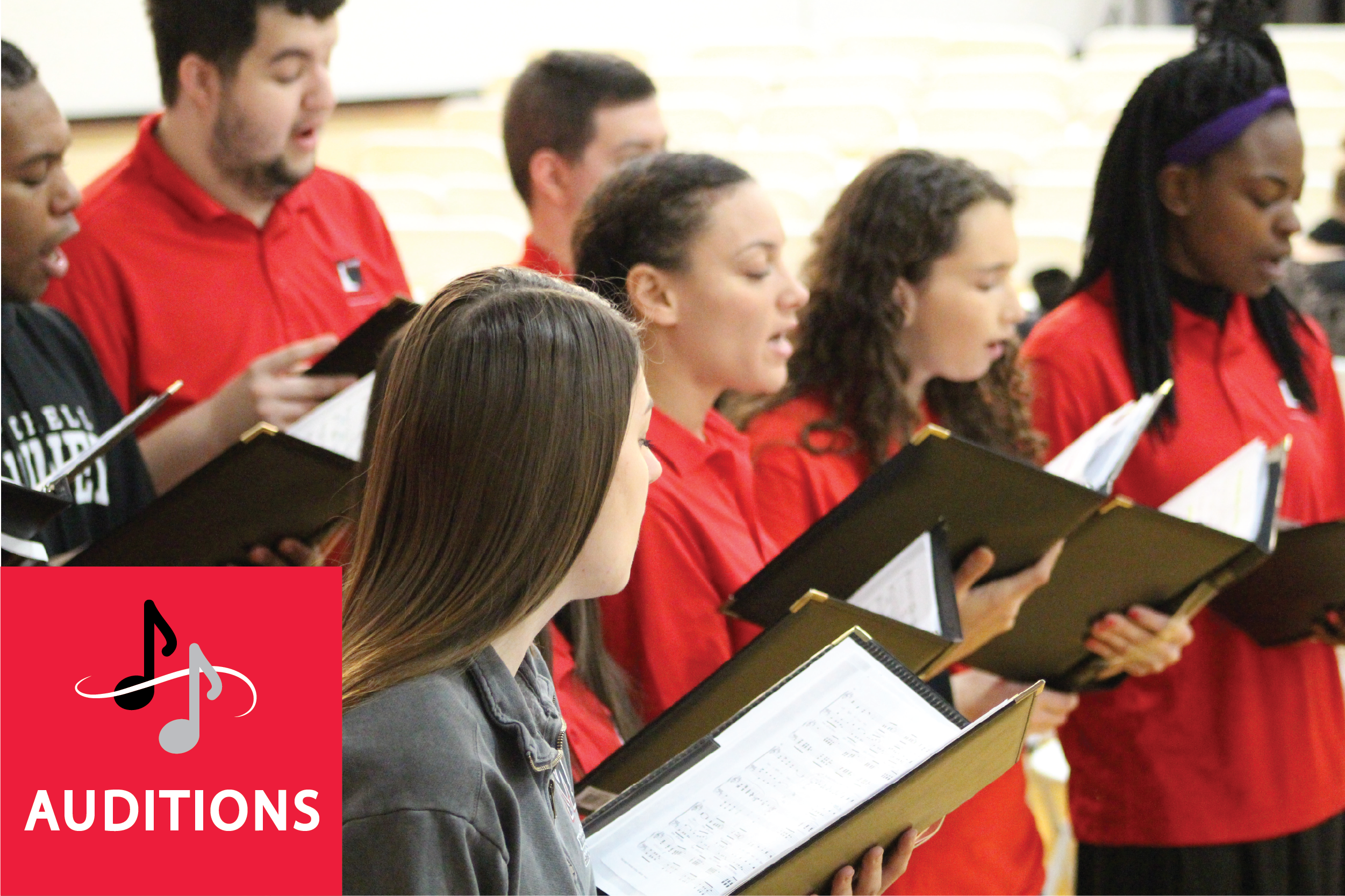 Select Chorus Auditions
Auditions are now closed for our Select Chorus/Spring 2020.
For information on future auditions, email Jonathan Babbitt at babbitt_j@mitchell.edu.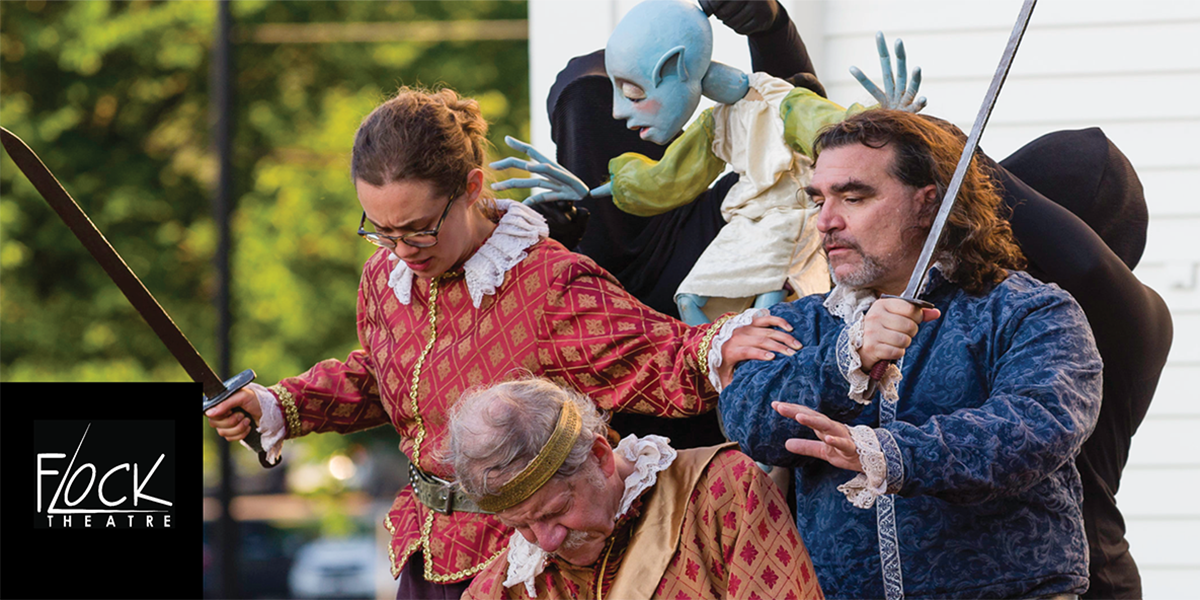 Flock Theatre
Theater comes alive for students of all levels of experience through hands-on classes and guest lectures taught by Flock Theatre professionals. Our resident theater company inspires students on topics such as acting, stagecraft, play production, performing Shakespeare, and more. In addition to teaching, Flock actors produce seasonal, on-campus performances of Macbeth and Make We Joy, serve as "Guest Artist" role models in Mitchell College Players' performances, and provide opportunities for student internships through Mitchell's Integrative Career Development (ICD) program.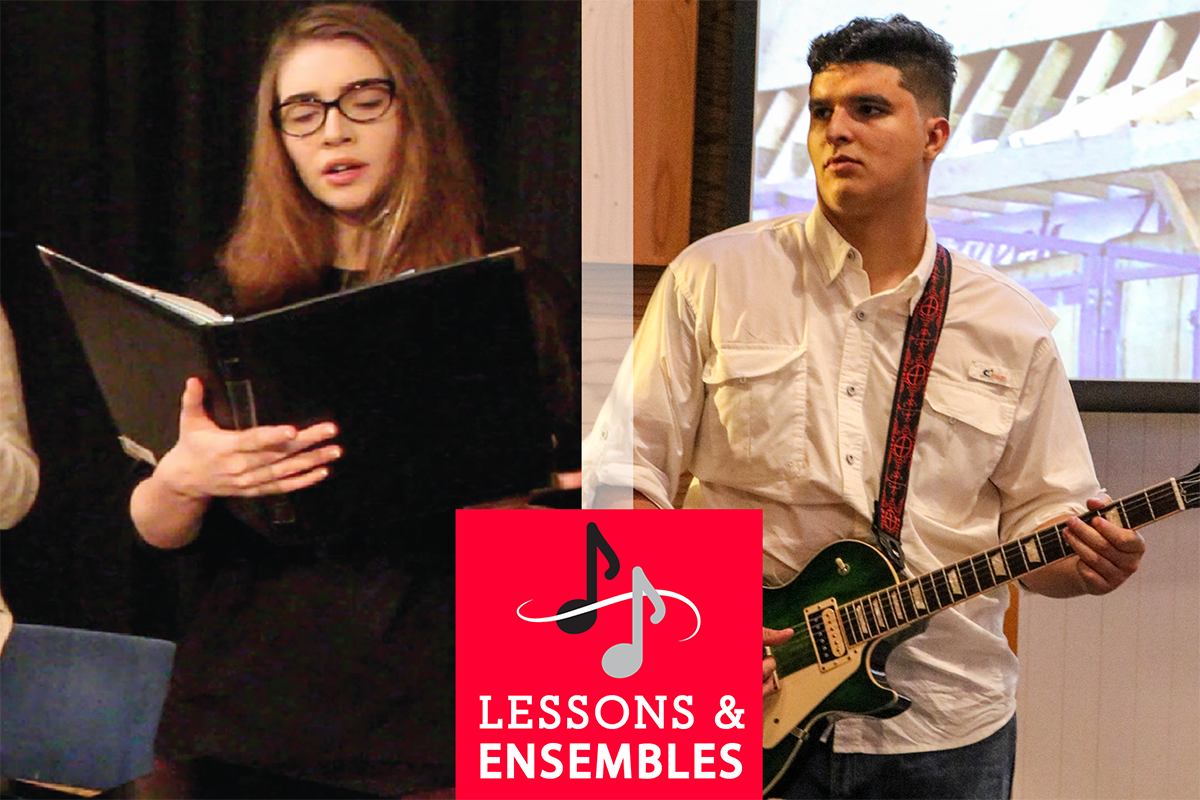 Lessons & Ensembles
On-Campus Private Lessons
Mitchell is pleased to offer private lessons in voice and instruments through the College. Drawing upon the highly-trained pool of professional instrumental and vocal performers from throughout New London County and beyond, we offer private on-campus instruction in voice, piano, winds, strings, organ, brasses and percussion, while providing rigorous structure and accountability through the office of the Coordinator of Applied Music Studies.
Ensembles
The College is also coordinates the creation and coaching of instrumental ensembles of any sort, from rock and jazz to classical trios, quartets, chamber groups and pep bands. Opportunities for performance abound, and include college athletic events, gatherings and assemblies, and off-campus outreach events in the local community.
Contact Jonathan Babbitt at babbitt_j@mitchell.edu or 860-701-7987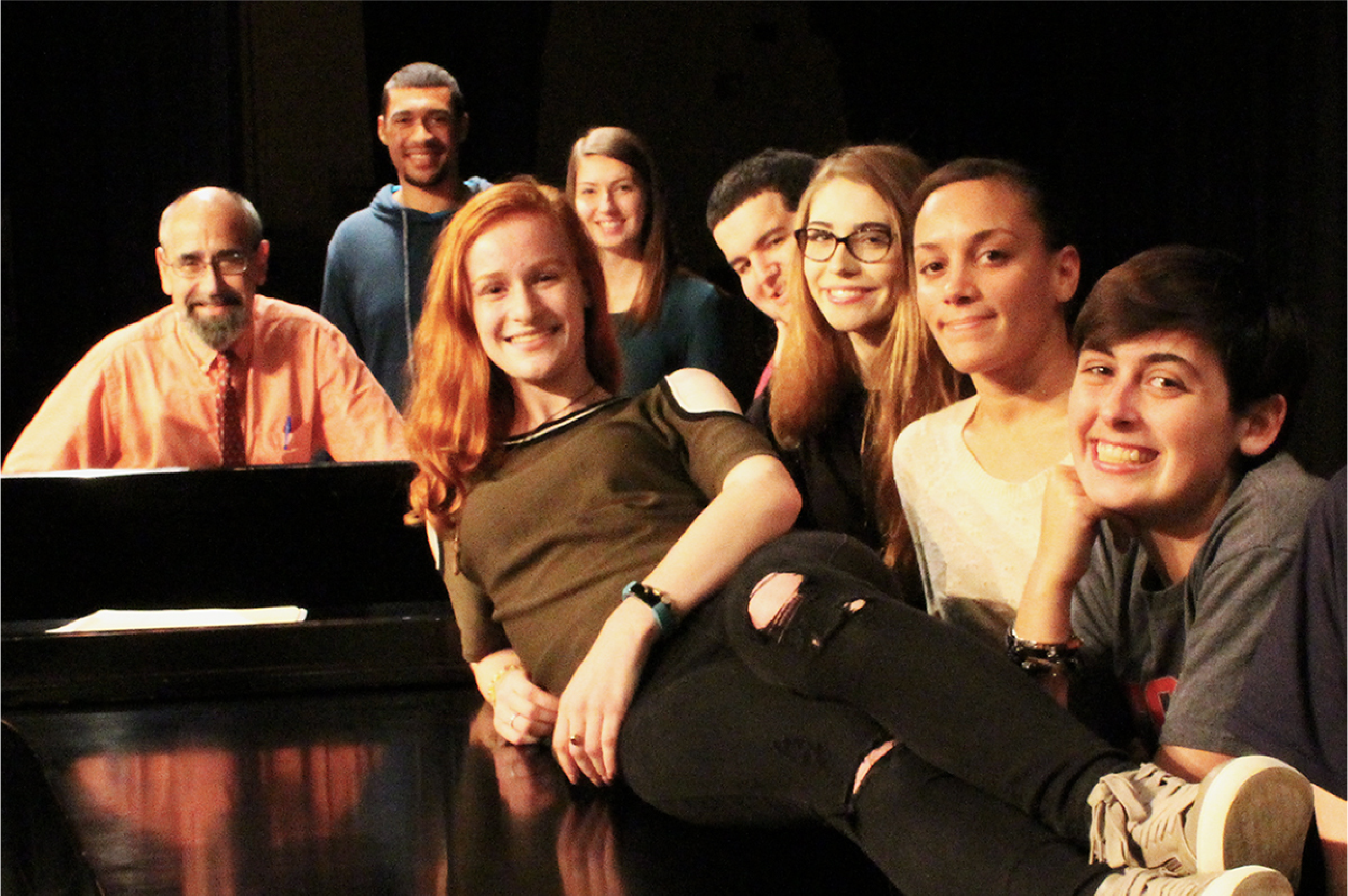 About the Director
Jonathan Babbitt, M.M.
Jonathan Babbitt, Director of Choral Activities, Coordinator of Applied Music Studies and Adjunct Professor of Music at Mitchell, earned his bachelor's and master's at Yale and Yale School of Music where he directed the Yale Freshman Chorus and was associate director of the Yale Glee Club. His numerous years of experience as a teacher, clinician, conductor, recitalist, adjudicator and composer contribute greatly to the performing arts landscape at Mitchell College. Visit Jono's bio to learn more.
Contact Jonathan Babbitt at babbitt_j@mitchell.edu or 860-701-7987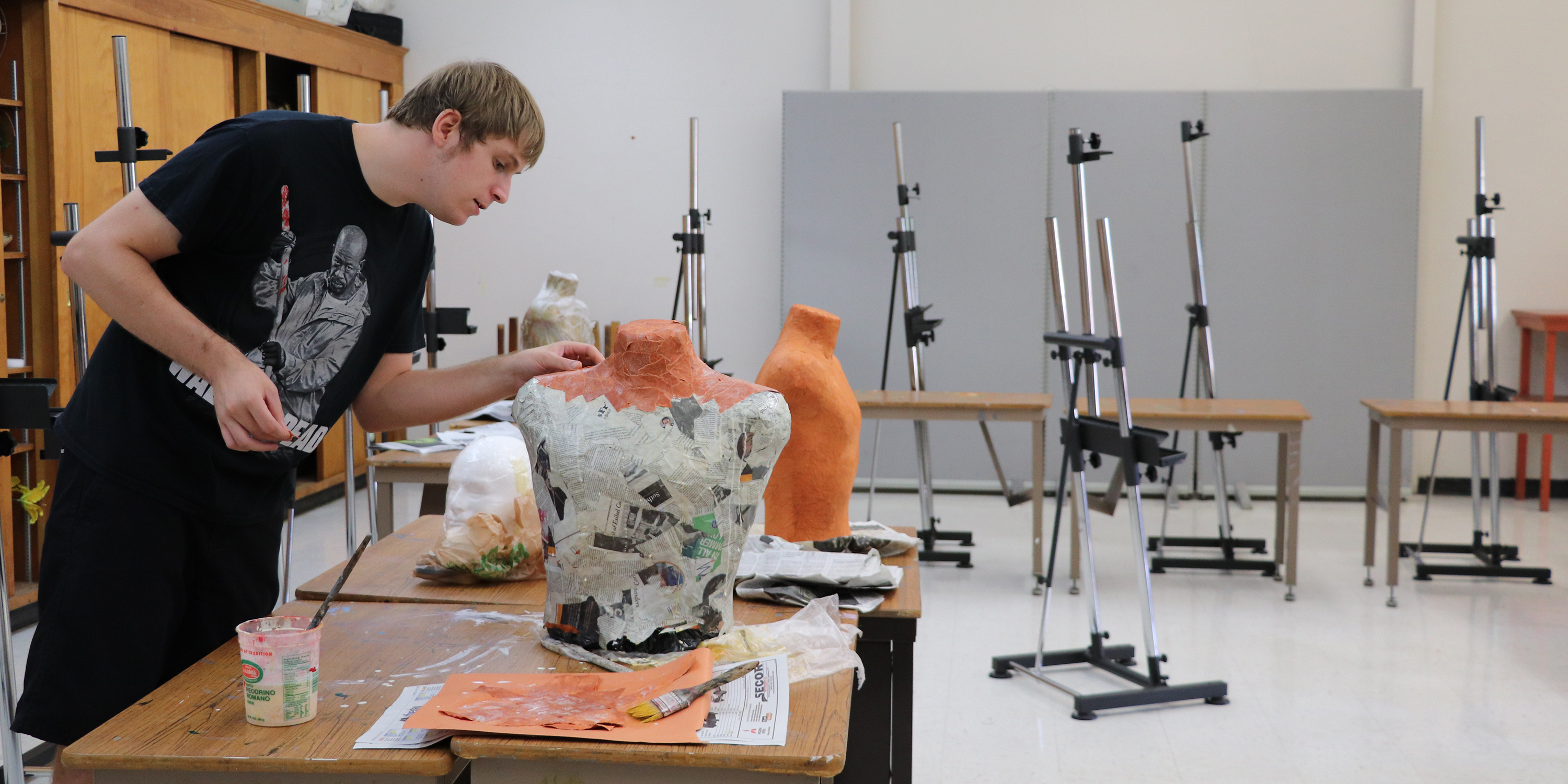 Performing Arts Internships
When he first started as a Thames at Mitchell College student, Max Pevna would've never guessed that two summers later, he'd be a full-time communications major at Mitchell, performing Shakespeare at an outdoor amphitheater alongside one of the most adventurous classical theater companies in New England. Thanks to his Integrative Career Development (ICD) summer internship with Flock Theatre, Max gained a full range of experiences in the world of theater production as he helped Flock prepare for three weekends of Shakespeare's King Henry IV, Part I. Read Max's story.
"It's a good way to make a lot of friends and kind of come out of your shell because you can't just be your normal, quiet self – you have to open up as a different character and all that. You don't know unless you try it."
To learn more about internships and career experiences through Integrative Career Development at Mitchell College, visit mitchell.edu/icd.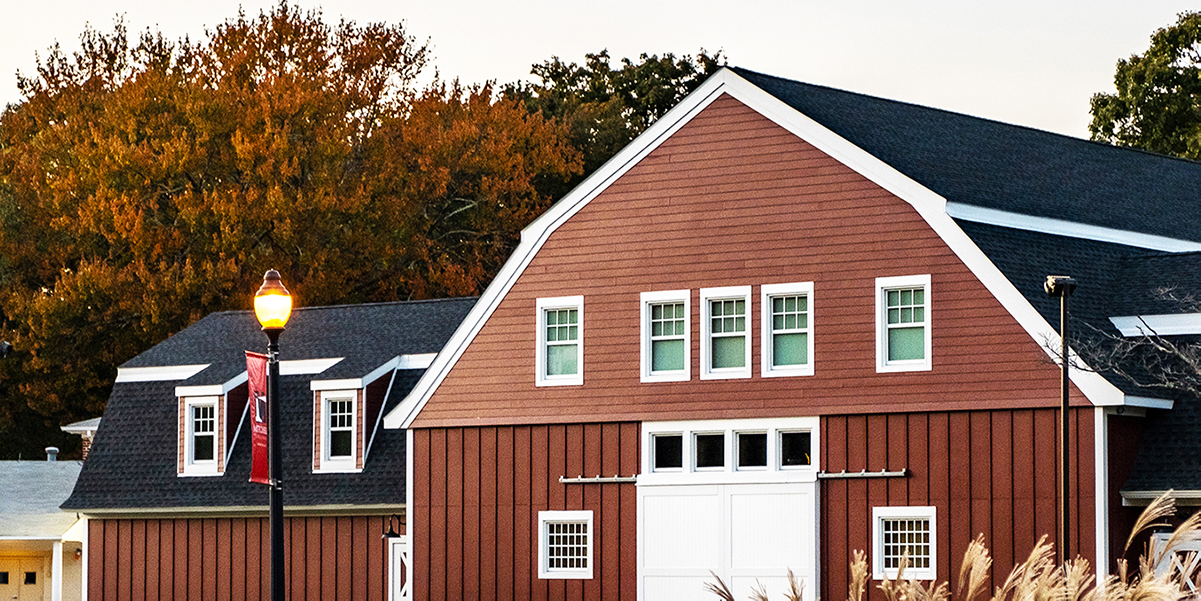 The Red Barn Performance Space
Completed in 2018, the Red Barn at Mitchell College offers a dramatic and innovative venue for Mitchell College performances. With state-of-the-art lighting and sound, black-out window capability for theater performances, a nine-foot Baldwin concert grand piano, resonant acoustics and a theatre-style seating capacity of 150-225, the Red Barn adds a fabulous, flexible space for student and community theatre and concert performances.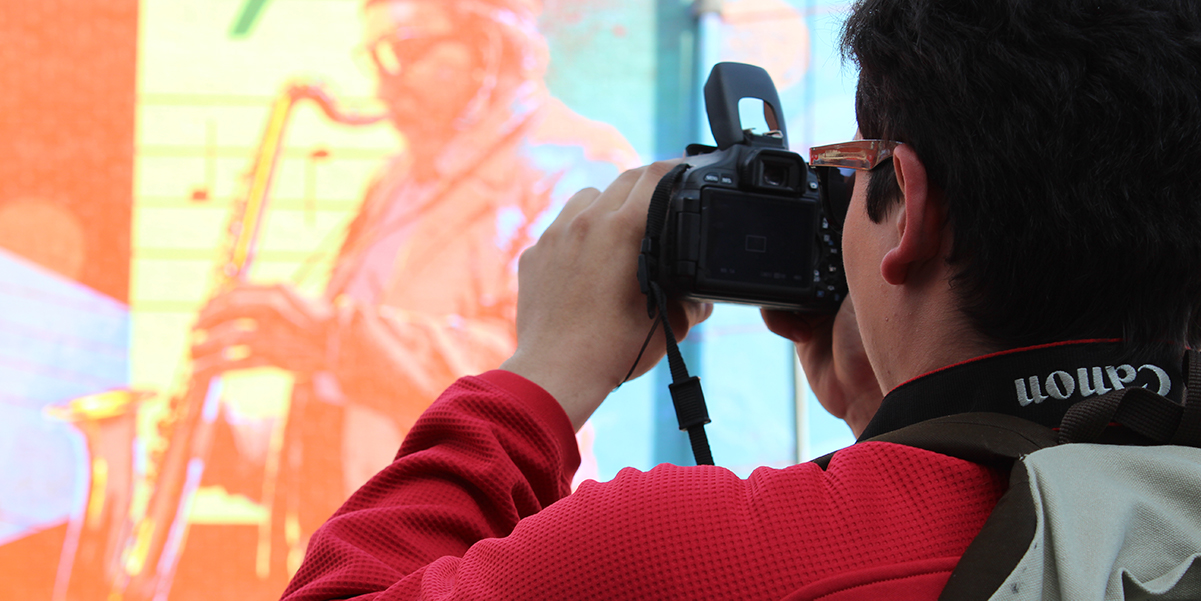 Boredom is not an option.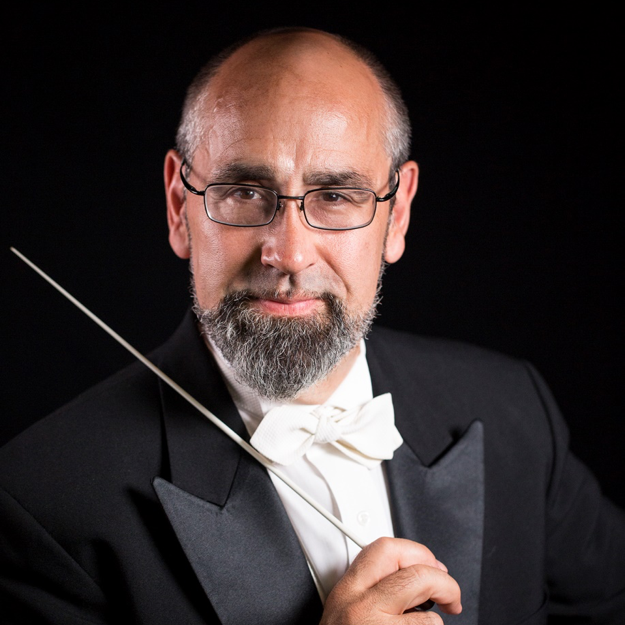 Jonathan Babbitt, M.M. | Director of Choral Activities/Coordinator of Applied Music Studies and Director, Mitchell College Players