Caring for the whole person.
Consistent with our mission of holistic education, Mitchell College seeks to care for the whole student during their time on campus, supporting students' physical, mental and emotional wellbeing.
Health & Wellness
Health & Wellness meets student needs and engages students with relevant and empowering programming to help them make informed healthcare decisions and healthier lifestyle choices. Health & Wellness provides preventative and educational programs, workshops, and clinics on campus throughout the year including: Fresh Check Day!, suicide prevention, substance abuse prevention, problem gambling awareness, sexual responsibility and stress reduction. Student Health 101 offers more ways to stay healthy.


Health & Wellness Clinic
Please Call First!

860-701-5195
The onsite Health & Wellness Clinic provides a variety of services through Northeast Medical Group (NEMG), part of Yale New Haven Health, including, but not limited to: evaluation and treatment of illness and injuries, allergy injections, flu vaccines, women's gynecological exams, common prescriptions (not narcotics), services related to emotional and mental wellbeing and patient education.
Due to the COVID-19 pandemic, students are required to CALL FIRST before visiting, regardless of the nature of the visit.
Health Services: 860-701-5195
Counseling & Emotional Wellbeing Services: 860-701-5103
Health Services Hours
Call first. No drop-ins.
860-701-5195
Hours for Health Services (during the 2021/2022 academic year, beginning August 29):
Monday: 8:00am-3:00pm (RN available and APRN/PA available from 9:00am-3:00pm)
Tuesday: 8:00am-4:30pm (RN available)
Wednesday: 8:00am-4:30pm (RN available)
Thursday: 8:00am-4:30pm (RN available and APRN/PA available from 9:00am-1:00pm)
Friday: 8:00am-4:30pm (RN available)
Health & Wellness Clinic Location: Yarnall Center, 2nd floor
Yale New Haven Health COVID-19 Call Center 
Outside of Health Clinic hours, students with COVID-19 related questions/concerns may contact 833-ASK-YNHH (833-275-9644):
Monday-Sunday (7 days a week): 7am-7pm
Counseling Services Hours
Hours for Counseling & Emotional Wellbeing Services
Appointments: All appointments must be scheduled through Starfish.
Dr. Dufore will be conducting all office hours on campus, for both remote (Zoom) and in-person sessions. 
Students IN CRISIS or having an EMERGENCY, may ALWAYS Walk In. However, it's best to call or have a College staff or faculty member call Dr. Dufore first at 860-701-5103.
Hours, Fall 2021:
Monday: 9am-5pm
Tuesday: 11am-7pm
Wednesday: 9am-5pm
Thursday: 11am-7pm
Friday: 9am-5pm
Health & Wellness Clinic Location: Yarnall Center, 2nd floor. Call or schedule appointment via Starfish.
Off-Hours/Off-Campus Healthcare Options
If you need medical care and the Mitchell College Health & Wellness Clinic is closed, please visit a local medical clinic. For personal transportation, contact Harry's Cab at 860-442-4054. For assistance arranging your personal transportation, contact Mitchell College Campus Safety at 860-443-0214 or 860-941-9316.
Medical Clinics
Northeast Medical Group (NEMG) New London Walk-In
https://www.lmhospital.org/locations/new-london-194-howard-street-walk-in
194 Howard Street
New London, CT  06320
P: 860-443-7907
Monday-Friday 8am-6pm
Saturday 8am-2pm
Physician One Urgent Care
220 Route 12
Groton, CT 06340
P: 860-446-6137
Monday- Friday 8am-8pm
Saturday- Sunday 9am-5pm
GoHealth Urgent Care
351 N Frontage Road
New London, CT 06320
P: 860-865-0934
Monday-Friday 8am-8pm
Saturday- Sunday 9am-5pm
CVS Minute Clinic
915 Poquonnock Rd
Groton, CT 06340
P: 866-389-2727
Hours Vary- Call Ahead
Emergency Care
Or Call 911
Emergency rooms should be used for emergencies. Walk-in clinics care for primary needs such as febrile illnesses, urinary tract infections, viral coughs/colds. Minor injuries, and cuts needing stitches, can be cared for at walk-in clinics as well. You will always have to use your own judgment in making a decision to seek care at the emergency room. Students must have their insurance card with them.
L&M Hospital
365 Montauk Avenue
New London, CT
Open 24 hours
Pequot Health Center
52 Hazelnut Hill Rd
Groton, CT 06340
7am-11pm Daily
Hotlines and Text Lines
L&M Crisis: (860) 271-4271
SECT Mental Health Authority Crisis Response: (860) 886-9302
National Suicide Crisis Line: (800) 273-TALK (800-273-8255) or Text CONNECT to 741741
National Eating Disorders Helpline: (800) 931-2237 or Text NEDA to 741741
Safe Futures 24 Hour Hotline (Domestic and/or Sexual Violence) (888) 774-2900
New London Police Department: Emergencies 911 | Non-Emergencies (860) 447-5269
About CoVerified
COVID-19 Testing and Daily Health Monitoring through CoVerified: Mitchell College is partnering with the Broad Institute of MIT and Harvard to track daily the health of our student, faculty and staff community, as well as to provide weekly testing for COVID-19. The weekly testing program will be at no cost to the student, faculty or staff, and will use a viral molecular test via the PCR method, analyzed by the Broad Institute. This test uses a nasal swab that is inserted only a short distance into the nose (anterior nares)—a much less invasive and more comfortable alternative to the deep nasopharyngeal method that was more common at the start of the pandemic.
Self-Report
All students, faculty and staff who will be on campus are required to self-report their temperature and symptoms daily, using the CoVerified health tracker application. This information will be used to monitor the collective health of the campus and identify any potential outbreaks of COVID-19.
If you need technical support downloading the app, please email support@mitchell.edu.
Medical Excuse Policy
Effective 8/29/2022
Effective August 2022, Health Services does not provide students with notes and/or emails to give to faculty confirming absence for medical reasons.
Students who visit Health Services for treatment are encouraged to email their professors individually regarding their absence and copy their academic advisor on the email. Students are responsible for providing faculty the reason for the absence and for adhering to the specific attendance requirements of each course. For a student who must be absent from a class, instructors will offer reasonable assistance in making up missed work (e.g. completing labs, making up exams).
An absence from class, regardless of reason, will not result in an automatic switch to an online platform such as Zoom. Mitchell College is committed to providing an in-person learning environment; therefore, students are responsible for working directly with their instructors regarding missed classes/missed work.
The college has published the COVID-19 protocols that are currently in place for our campus community – those living, learning, and working on campus. Please refer to this policy in the event of testing positive for COVID-19.
If a student is under treatment outside of Health Services, they may provide Health Services with documentation to be added to their health record. This documentation may assist in conversations between Health Services and the Dean and/or Accessibility Services.
QUESTIONS?
Contact Abigail Weymouth
weymouth_a@mitchell.edu
Student Health Insurance
All full-time students are required to maintain adequate health insurance, either under your own private plan or under the Student Health Insurance Plan sponsored by the College. All full-time, new and returning students must, each year, visit www.gallagherstudent.com/Mitchell to enroll in a plan or sign a waiver if you choose to maintain medical coverage in a plan other than the College-sponsored plan. For 2021/2022, students who do not complete the waiver by the deadline of October 1, 2021, will automatically be enrolled in the College-sponsored health insurance plan and billed accordingly.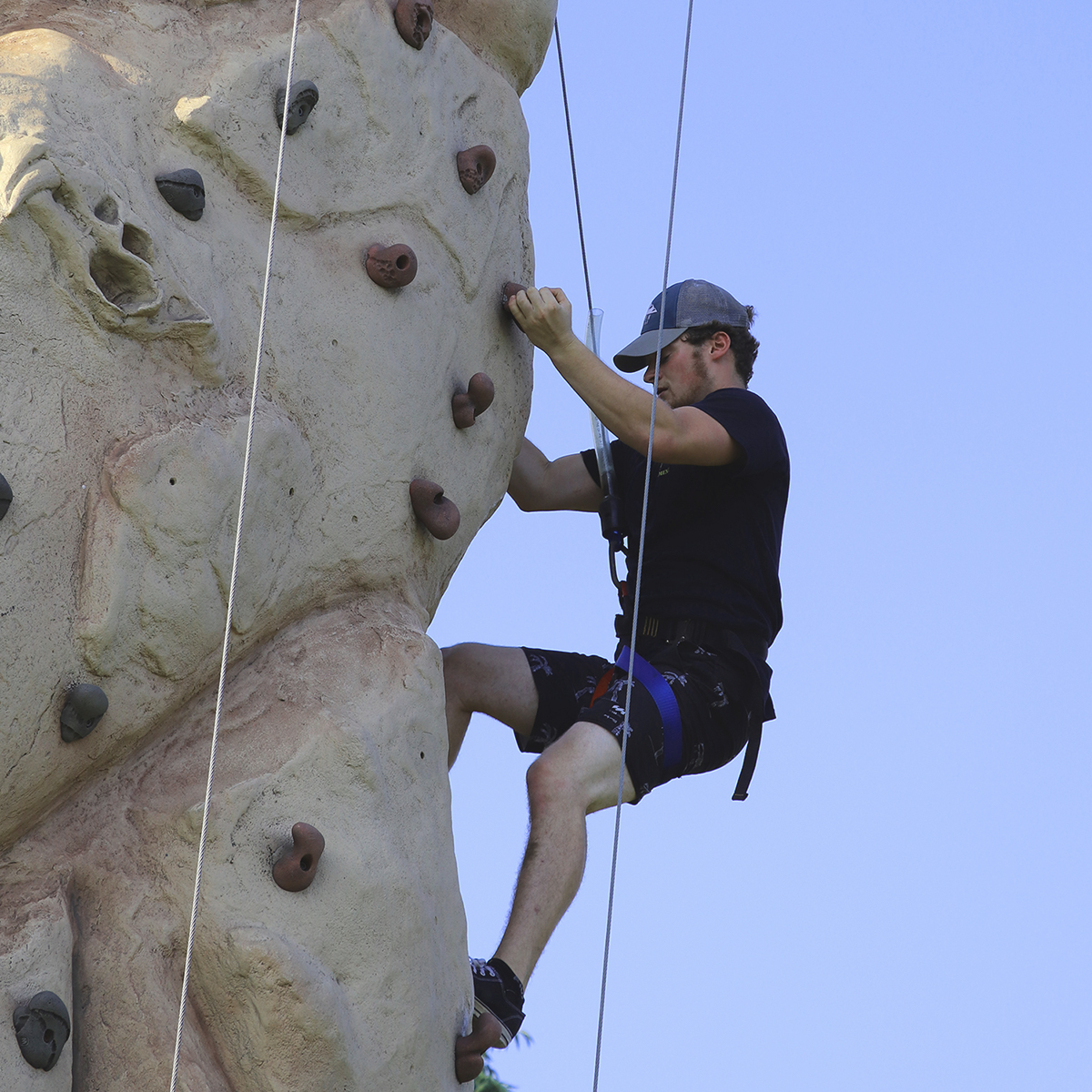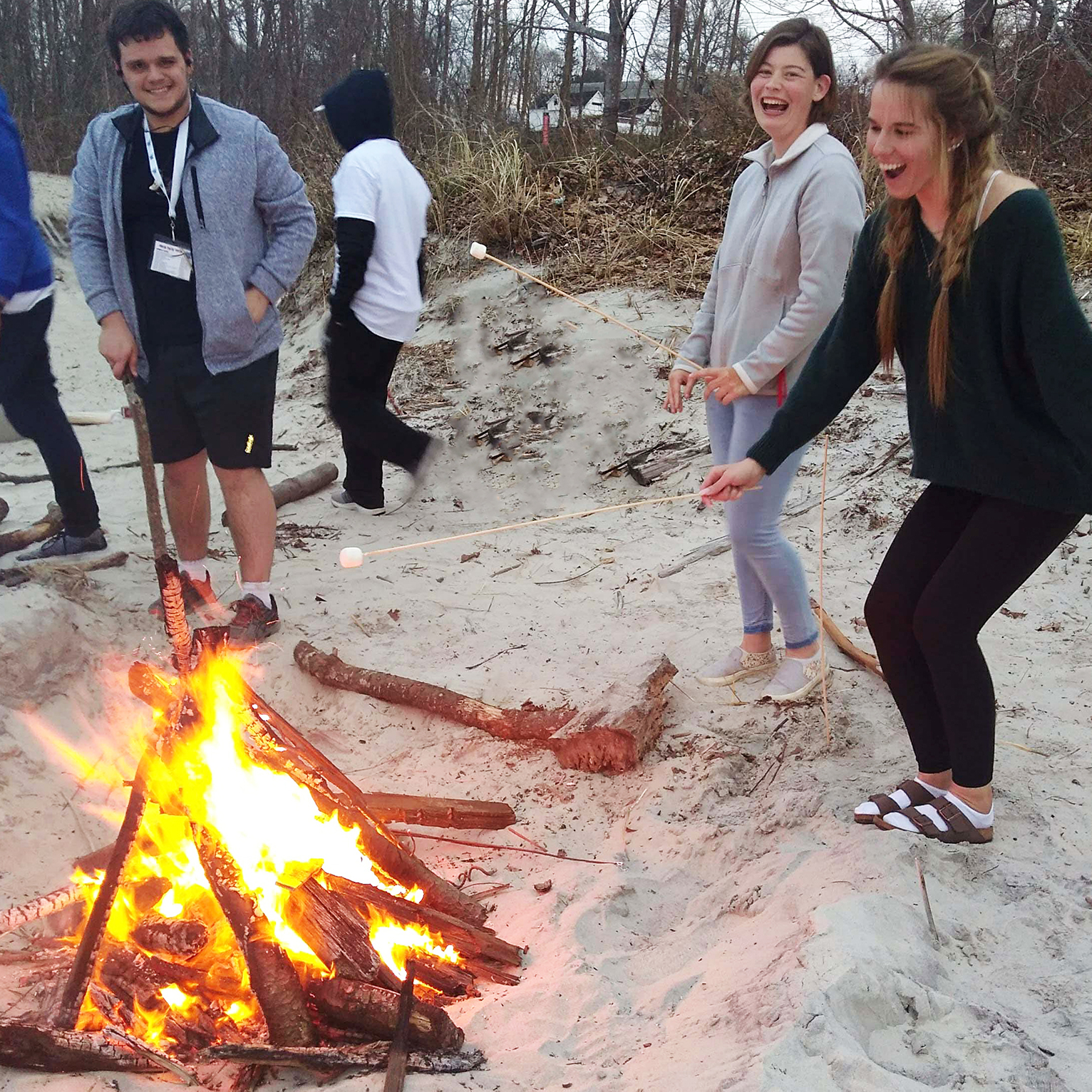 Meet the Health and Wellness Team!
Gizelle Tircuit, Ph.D., L.P.C.
We're all in this together. Please, do your part!