Library
Resources and Support: Any time, Anywhere
The Mitchell College Library is a vibrant hub for collaborative learning, information resources, technology, and highly individualized student support. If you need resources for your course work, classroom technology support, or a place to relax or study, this is the space for you. Welcome!
A Space for You
The Mitchell College library is THE place on campus for students to research, study, work, and relax. With a quiet area for students who want to study individually and a collaborative space to chat and work on group projects, there's a place for everyone. Pull up a chair to one of our Macs or PC workstations, settle into an overstuffed armchair to chat with a friend, or sip your coffee over notes as you enjoy our panoramic view of the Thames River.
Easy Access to Support
The most important resources in the library are our librarians. Highly responsive and trained in instruction, project research and design support and educational technology, they provide individualized support for Mitchell students. Beyond formal instruction, individual research appointments and scheduled support sessions, library staff is available to connect with via email, text, phone call or online chat.
Great Resources – Any Time, Anywhere
With access to millions of scholarly articles through EBSCO and Gale, tens of thousands of physical volumes, eBooks and audiobooks, and with partnerships with libraries across the state of Connecticut, the Mitchell College library supports all levels of student research and course work. Our students can access these resources from anywhere in the world with an internet connection and their student ID. Need to borrow a laptop, an iPad, or a camera for class? Come check them out at the library!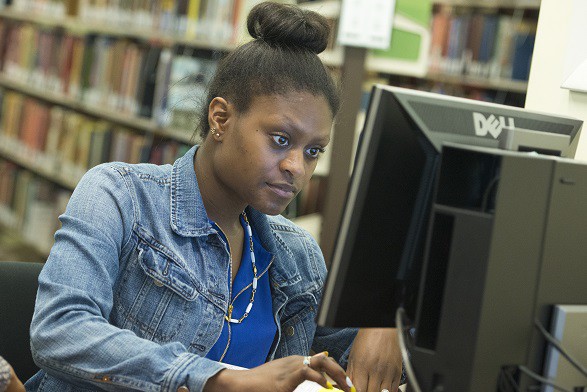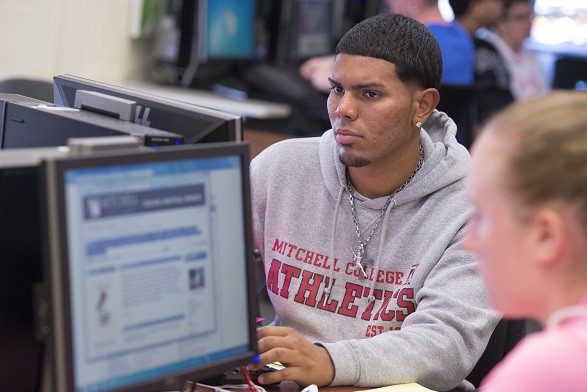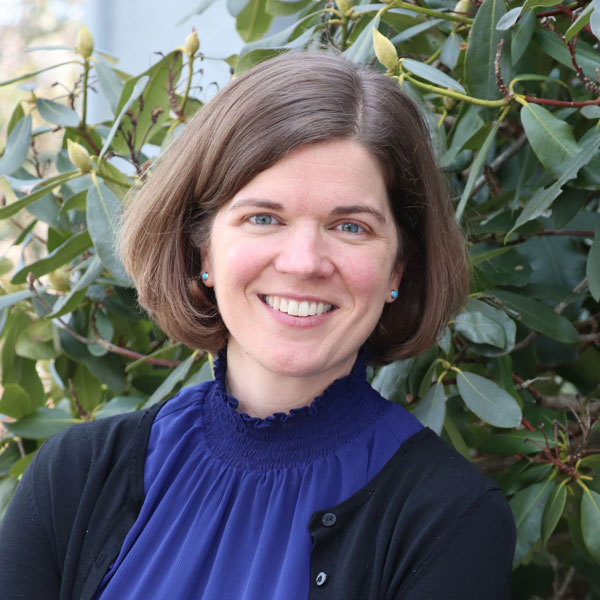 Katie Nazarian, MLIS
Interim Director, Library & Information Services