Home » Children's Learning Center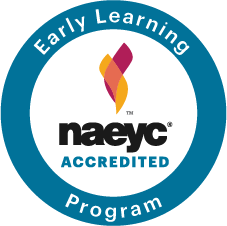 Children's Learning Center Earns National Accreditation
The Children's Learning Center at Mitchell College recently earned accreditation with flying colors from the National Association for the Education of Young Children (NAEYC), the world's largest organization working on behalf of young children. Read the story here.
Welcome to the Children's Learning Center!
Whether your child will be new to our school—or will be returning—we are delighted to welcome you to our community. To register for the upcoming school year, please complete and submit the 2022-2023 Registration Form.
Important Information about COVID-19...
To keep our staff, the children, and you as healthy as possible, the Children's Learning Center will be following guidelines set out by the Connecticut Office of Early Childhood, and we will be asking our families to follow these guidelines, as well. We appreciate your cooperation in helping keep our school community healthy and safe.
As guidelines are often changing in response to COVID-19 cases decreasing or increasing in the state, and as health officials learn more about prevention, we will keep you updated on any changes  as they are released. We encourage you to follow the Connecticut Office of Early Childhood's response to the pandemic by visiting www.ctoec.org/covid-19 .
Masks
All adults in the CLC are required to wear masks. The only time masks can be taken off are while outside and 6 feet apart from children, and during direct instruction if the mask is impeding the instruction (we aim to limit this to moments where a child is struggling emotionally and/or behaviorally). Communication with young children is almost entirely non-verbal. We are committed to purchasing see-through masks to allow for children to see a teacher's full facial expression. Children are not required to wear masks.
Classrooms
Group sizes have been capped at 14 and intermixing of groups is limited to as little as necessary. What this means is that your child's class is a closed pod from 8:30 a.m. – 4 p.m., with the same two teachers all week long. In order for us to maintain our operating hours, though, there will be two extra staff members, Ms. Ashley and Ms. Martina, that will interact with all groups, providing necessary support between classes. We will be washing hands when moving from one classroom to another. We have worked tirelessly to come up with a schedule that allows for as little of this intermingling as possible. If a teacher were ever to be out, we have one substitute teacher that we will be calling on. The only times when children from different classrooms will be together is before 8:30 a.m. and after 4 p.m. 
One major adjustment we have had to make in order to follow the State guidelines is a 5 p.m. closure. We are unable to stay open past 5 p.m. while staying in line with the guidelines. We apologize for the inconvenience we are sure this causes some families.
Drop-Off/ Pick-Up Routine
To reduce the number of people entering our facility, drop-off and pick-up will occur at our outdoor classroom weather permitting. On the board by the gate you will find a Self-Check Notification. When you sign your child in, you will need to check the box confirming your child is free of any symptoms, which include flushed cheeks, rapid or difficult breathing, fatigue, or extreme fussiness. If we are indoors, we ask that you practice social distancing.   Please say good-bye and/or greet you child outside the classroom to limit outside contact in the classroom. 
Drop-off time occurs between 8 and 9 a.m., unless you are enrolled in before-care. If your child has an appointment and is arriving later than 9 a.m., please let the Director know ahead of time in order to allow us to plan for the right number of staff to aid in the drop-off process.
In order to drop-off before 8 a.m. and/or pick-up after 4 p.m. you'll need to sign up for before and/or after-care so that we can plan for the right number of staff. You can do this by e-mailing the Director with your planned drop-off/pick-up time for the year. There is no additional cost for before and after care, but we ask that you only sign up if you absolutely need it.
Pick-up times occur between 12:45 and 1 p.m. and between 3:45 and 4 p.m., unless you are enrolled in after-care. Due to staffing, you must arrive and pick-up your child no later than 1 p.m. and/or 4 p.m.
Our hours of operation under the current guidelines are 7 a.m. – 5 p.m. Monday-Friday.
Sickness
It should go without saying, but we will say it anyway, if your child is showing signs of sickness, keep them home. If a child or staff member tests positive for COVID-19, that child's classroom will close down for 14 days. This is a state rule, and will not change from program to program, so it is important to plan for a babysitter ahead of time or speak to your employer about this scenario. By keeping a child home if they are feeling sick, we are reducing the chances of this shut down occurring.
Visitors
We are required to implement a "no visitor" policy until further notice. This is hard for us, as so much of our program is centered around our relationship and collaboration with families and community members. In line with our no visitor policy, we will be postponing our live-enrichment opportunities, family events, and student workers until this guidance has lifted. We may choose to engage in virtual enrichment, but as a program we try to limit screen time as much as possible.  
We will find creative ways to still host our monthly family engagement events in a socially distant way.
Travel
In accordance with Executive Order 7BBB, effective June 25, 2020, anyone traveling into Connecticut from a state that has a new daily positive test rate higher than 10 per 100,000 residents or with a 10% or higher positivity rate over a 7-day rolling average are directed to self-quarantine for a 14-day period from the time of last contact within the identified state. Self-quarantine, of course, includes not attending preschool. Please plan your vacations accordingly.
Communication with Teachers
Since daily personal interactions are limited between you and your child's teacher, we are moving to weekly communication via e-mail or phone. Teachers will have designated times in the week where they are out of the classroom and able to do these check-ins with you. Communication with teachers will be restricted to these "office hours" so that teachers are able to be fully present with children while teaching. In order for teachers to check in with families on a weekly basis, communication with each family will be limited to once a week. This check-in is in addition to the weekly newsletters that teachers send out on Friday. When a teacher is in the classroom, their attention is with your child and the phone is used for documentation and emergency purposes. Of course, the exception to this is if your child is physically hurt or unwell, in which case you will be notified by phone right away. More about our incident and accident policy can be found in our family handbook.  
Items from Home
We are making an effort to reduce the amount of germs that travel between home and school. Toys from home will need to remain at home. The exception is having one stuffed animal or "lovey". The lovey can come to school at the beginning of the week and remain in your child's designated cubby where they can access it as needed. Bringing shares into school will be postponed until further notice. If there is something from home your child is interested in sharing, a photo of it may be emailed to your classroom teacher.
View this Items Needed List for more information on what to bring to school each week.
Lunches
Lunches must come in containers that are easy for your child to open independently. There are no heat-up options available, so pack a cold-lunch and include an ice pack. If looking for a lunchbox, lunchboxes similar to the PlanetBox are easy for your child to open and close, and easy to clean.
We encourage healthy eating habits at the CLC. We will provide your child the option of milk or water to drink with lunch. Per guidance from the American Academy of Pediatrics, juice is not allowed in school. When packing your child's lunch, we recommend focusing on having a main item, produce and another healthy option or two. While an occasional small treat is okay, desserts are for home (please, no pudding or Jello cups). We are a candy-free and peanut-free school.
We will provide a morning and afternoon snack, prepared on individual plates for each child by a staff member wearing gloves.
Disinfecting
The College housekeeping team will be cleaning the CLC every evening as usual, which includes vacuuming, mopping, disinfecting the bathroom, and disinfecting counters and door handles. Additional daily cleaning precautions we are taking include:
Disinfecting toilet seats and sink handles after every use.

Disinfecting classroom materials (i.e. toys, markers, etc.) at the end of the day.

Taking any materials that have been placed in a child's mouth out of rotation for immediate disinfecting.

Disinfecting tables before and after each meal.

Limiting fabric in the classroom to individual-use items  – i.e. each child has their own stuffed animals.
Outdoor Learning
As a nature-based program, we have always prioritized outdoor time. We will be increasing the amount of time spent outside, and enhancing our outdoor play by "bringing the classroom outside" whenever possible. Dressing your child appropriately will aid in our ability to learn and play outside. See the Items Needed List for more information on what outdoor gear to bring to school.
Hand Washing
Hand washing will happen frequently at school. Children will need to wash their hands upon arrival, when interacting with sensory materials, after toileting, sneezing or coughing, coming in from outside and before and after meals. The handwashing method that we are required to follow is very specific, and we ask that you practice it at home to get your child used to it. It goes like this:
Turn water on.

Get soap.

Scrub hands for 20 seconds (Singing the ABC's or the Happy Birthday Song works too)

Grab a paper towel to dry your hands

Turn the faucet off with the paper towel. This last part is really tricky for little ones.
Please practice this with your child often by having them wash their hands before meals, after sneezing, coughing, or wiping their nose, and after coming in from outside.
Help Prepare Your Child
Your child may have been around a limited number of very familiar people recently. New social interactions are about to occur with other children and teachers. For children who have been in social settings before the pandemic, it will still be a huge change for them. To help transition your child into the school environment, we recommend preparing your child ahead of time.
Teachers will be in clear masks throughout the day. It would be good to let your child know ahead of time. Let them know that the teacher's priority is to keep them safe. You can discuss how the job of a teacher has not changed, and the classroom expectations are the same.
You may find information on how to set up your Procare account here. All tuition payments must be made through Procare. 
We look forward to a curiosity-filled, wonder-driven, and inspiring school year!  
About the Program and Educational Philosophy
The Children's Learning Center at Mitchell College has a curriculum nested in its environmentally rich surroundings. Based on principles that make children partners in the learning process, the curriculum is driven by each child's unique curiosity.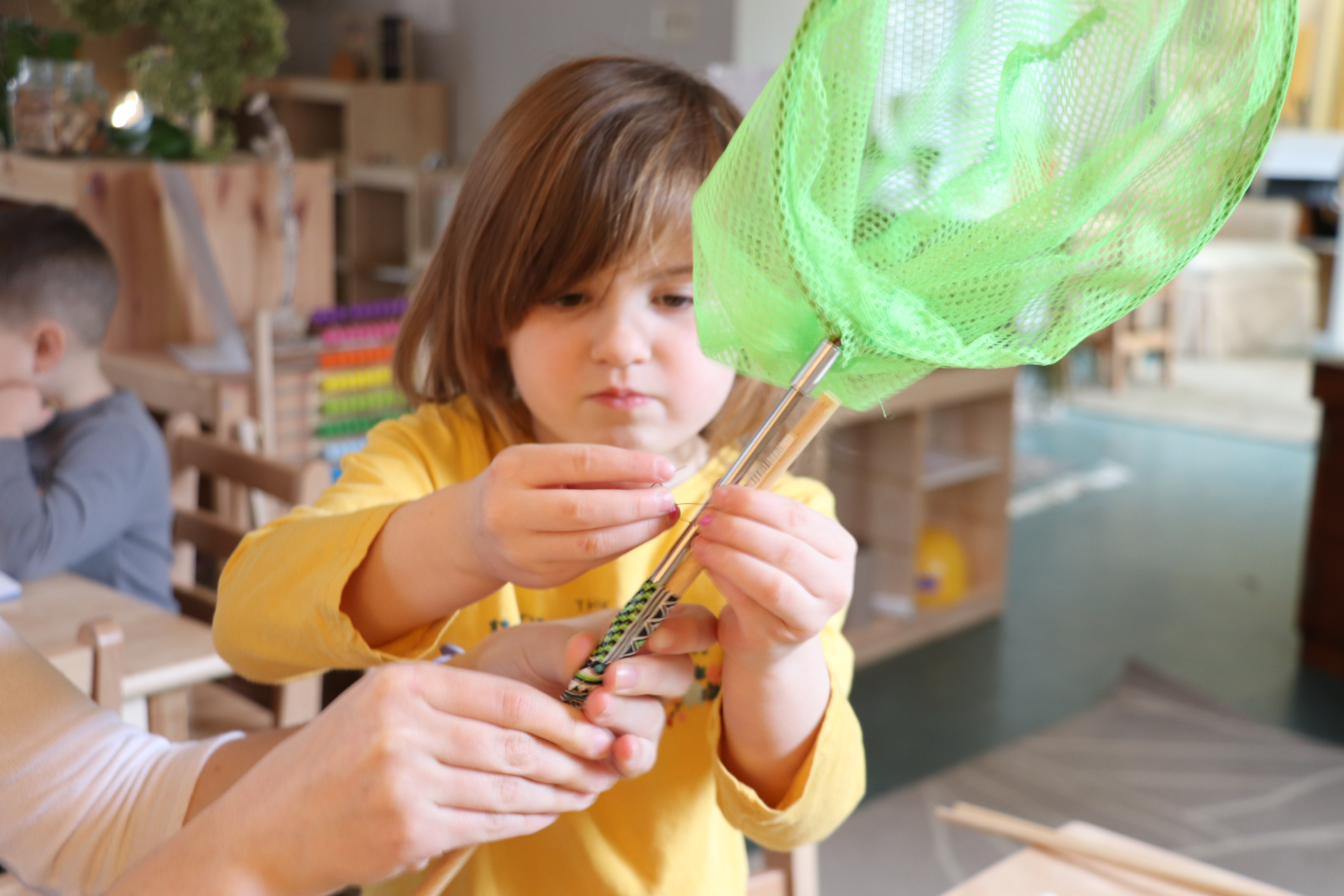 Reggio Emilia Approach
At the Children's Learning Center, children's unique ideas, interests and needs drive the learning process. Inspired by the Reggio Emilia Approach, our program believes that children construct their own learning, express themselves, and make sense of their world through many "languages". Our program provides children access to a wealth of open-ended materials and hands-on experiences to learn from. 
Learning from the Natural World
Children learn through exploration of the world around them. The natural and urban environment are an extension of our classrooms. Every day children spend multiple hours adventuring through Mitchell Woods, Mitchell Beach, the college campus and our local neighborhood.
Learning through Play
At the Children's Learning Center, children are active participants in their learning. Through independent and collaborative play, children's unique ideas and questions emerge, shaping the classroom investigations. Investigations lead to discoveries, which lead to more inquiry, and further exploration.
Laboratory School
In partnership with the Teaching & Learning and Human Services Cores, Mitchell College students are actively engaged in the Children's Learning Center as researchers, interns, and assistant teachers. This partnership ensures that our program maintains an innovative approach that incorporates best practices in the fields of human development and early childhood education. To learn more about Mitchell College's degree options, visit mitchell.edu/academics.
Hours & Typical Day. Hours may vary due to state COVID-related requirements.
The Children's Learning Center at Mitchell College program is open Monday through Friday from 7:00am until 5:00pm, 50 weeks per year.
Full Day: M-F, 8:00am until 4:00pm
Half Day: M-F, 8:00am until 1:00pm
Typical Preschool Day
Outdoor Play

Morning Meeting

Free Play & Atelier

Snack

Outdoor Classroom & Enrichment

Afternoon Meeting

Lunch & Half Day Departure

Rest Time

Story & Snack

Outdoor Play
Enrollment is currently open. To register, please complete and submit the 2022–2023 Registration Form.
School Year: August 29, 2022–June 16, 2023
*Note: Children turning 3 by January 1, 2023, may begin preschool on September 1, 2022.
2023 Summer Program: June 26, 2023–August 18, 2023
OPEN ADMISSIONS/NON-DISCRIMINATION POLICY
The Children's Learning Center at Mitchell College has an open admissions policy to serve all children including children with special needs and disabilities and children from diverse backgrounds.
CLC does not discriminate on the basis of race, color, religion, sex, national origin, ancestry, political affiliation, sexual orientation, gender identity or expression, marital status, disability and genetic information.
Location
The Children's Learning Center is located adjacent to the Mitchell College campus at 701 Montauk Avenue in New London, CT in the historic Chappell Cottage. Uniquely surrounded by the natural beauty and outdoor learning lab of Mitchell Woods, The Children's Learning Center offers to its young learners access to a wetland pond, estuary and sandy beach on the Thames River at the mouth of Long Island Sound. Our setting naturally affords opportunity for discovery and exploration!
For tour information, please contact us at 860-701-5348 or clc@mitchell.edu.
Inclement Weather
The Children's Learning Center will be closed or delayed for inclement weather when Mitchell College is closed or delayed.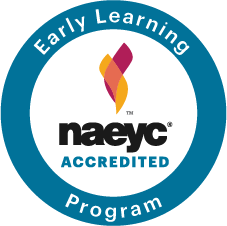 Children's Learning Center Earns National Accreditation
The Children's Learning Center at Mitchell College recently earned accreditation with flying colors from the National Association for the Education of Young Children (NAEYC), the world's largest organization working on behalf of young children. Read the story here.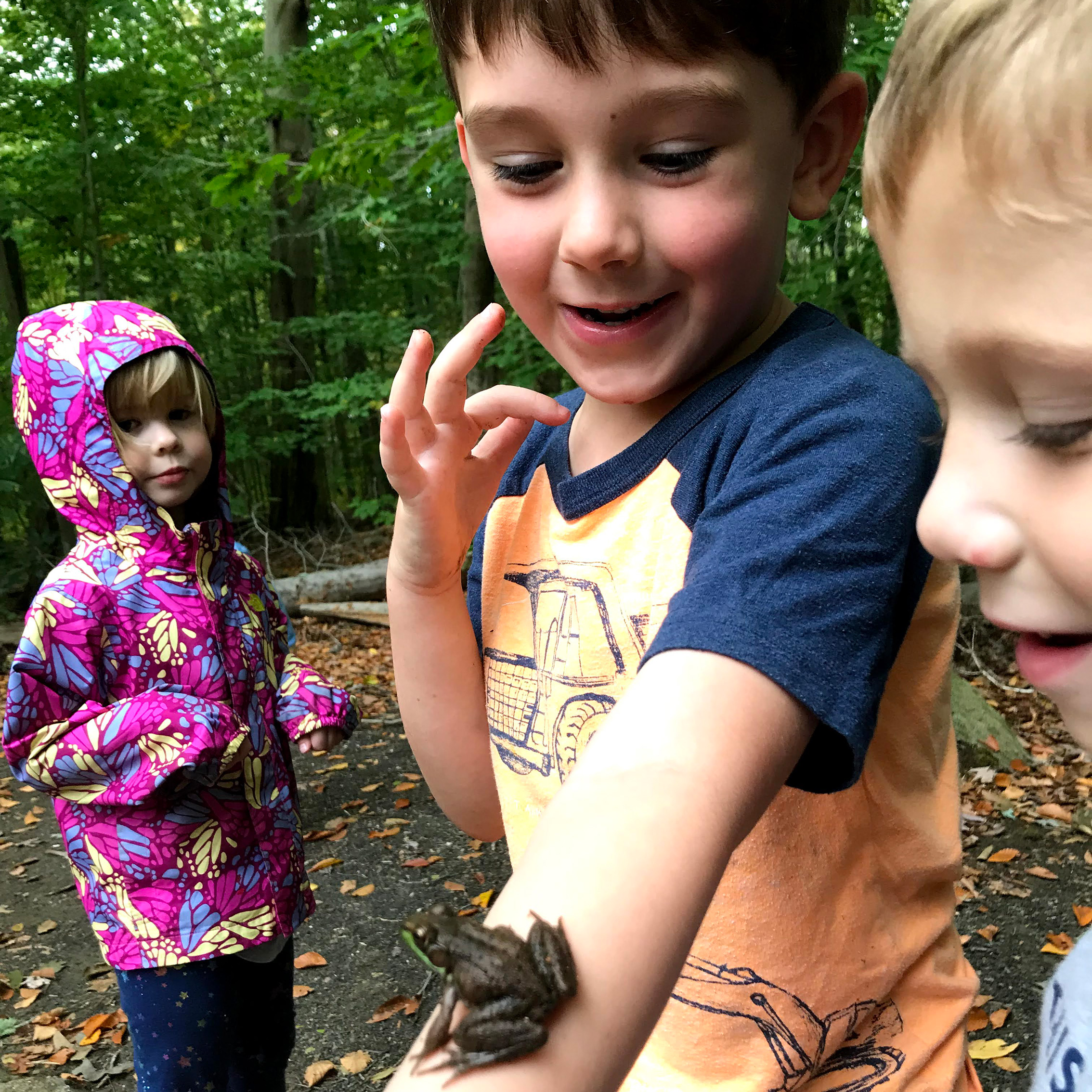 Schedule a Tour!
Contact us today to learn more or schedule a tour!
Phone: 860-701-5348
clc@mitchell.edu
Below are the fees for the 2022–2023 school year.
Registration Fee (non-refundable): $50
Materials Fee (annual): $40
Full-Day Rate (per week, per child): $250
Half-Day Rate (per week, per child): $180
Not fully potty-trained (additional per week, per child): $10
Multi-child discount: 10% 
Other discounts and financial aid may be available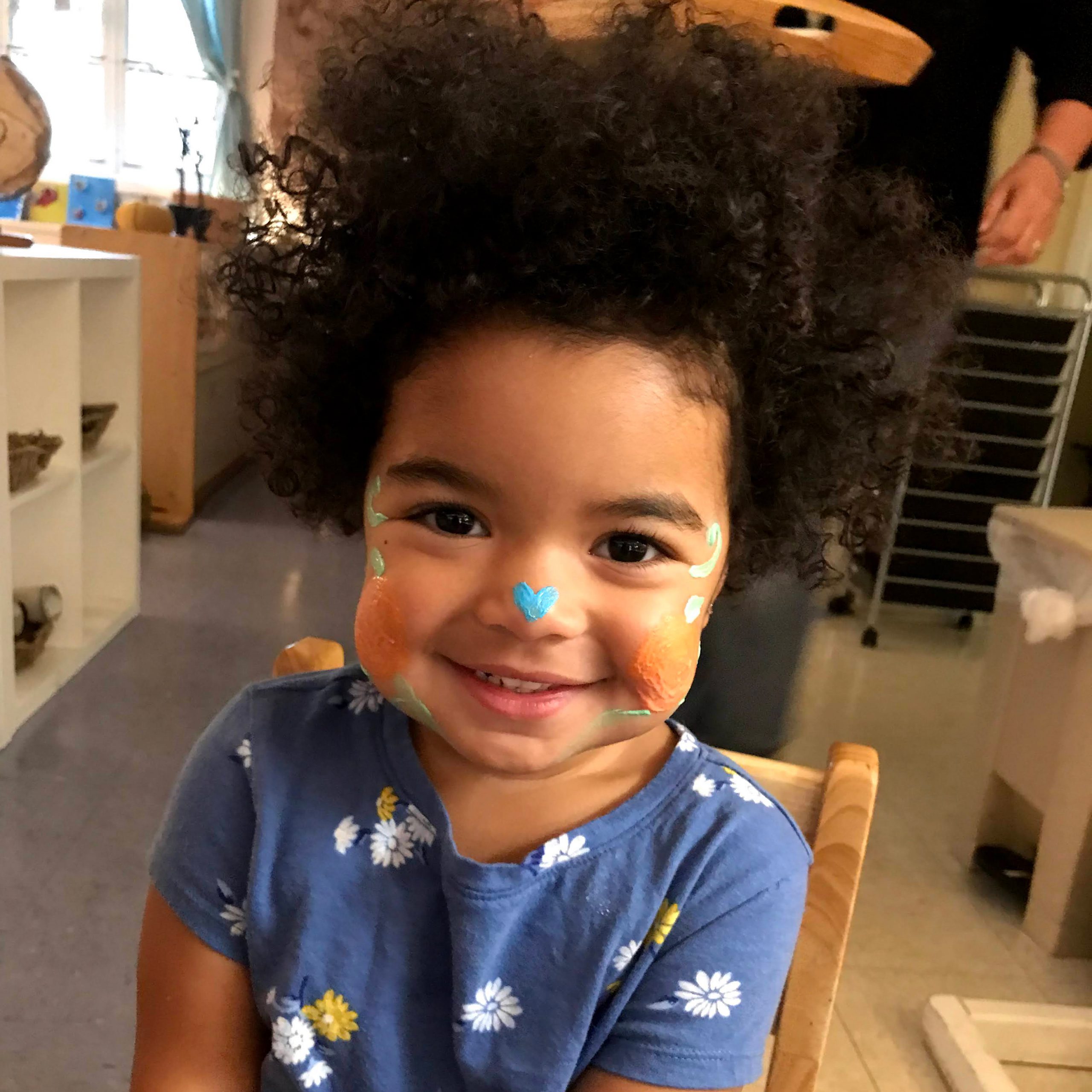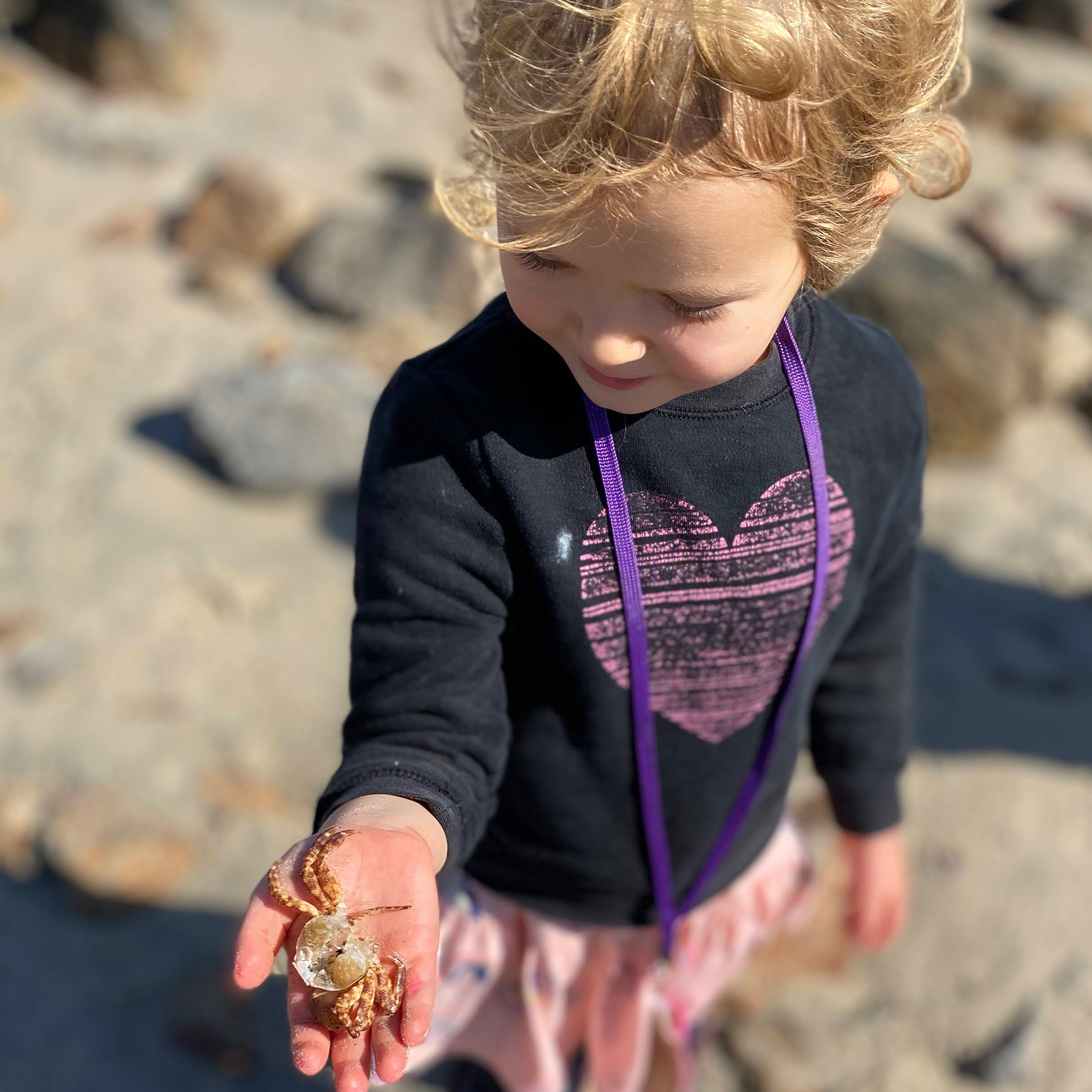 Meet the Team
Our teachers have a strong commitment to provide inspirational invitations for exploring, discovering, and creating. They promise to be attentive, reflective, and joyful, but most importantly, to create the best possible learning environment for your child.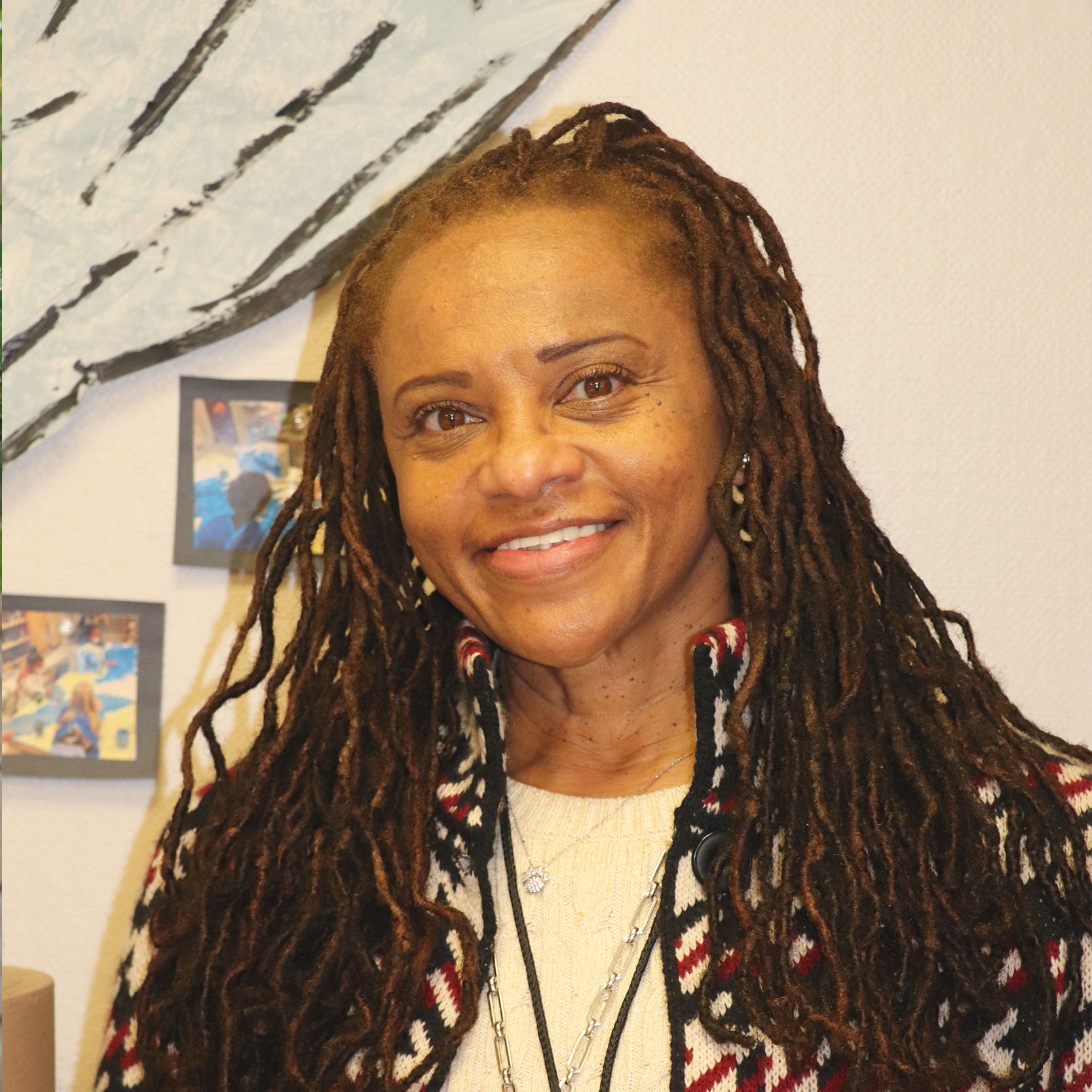 Linda Hunter-Williams | Director
Linda Hunter Williams was born and grew up in Louisiana. She was surrounded by an amazing village of concerned, caring and supportive teachers, which is why she became an educator. Early childhood education is her background, and she believes that parents and teachers together play an important role in the education of children.
Her educational roles include many years as a classroom teacher, program director for several early learning programs and instructor at a community college, where she taught the course The Exceptional Learner. She has a Master of Education from Cambridge College, with an emphasis in psychology.  She believes that all children should receive a quality early learning experience, which includes meeting the needs of the individual children.
As the director of the Children's Learning Center at Mitchell College, she supports the Reggio Emilia child-centered approaches to education. Children are capable of instructing their own learning through interacting with others in nature and the classroom environment with the support of teachers and parents.
Linda enjoys reading, watching documentaries and spending time in her garden. Her future plans are to write a children's book and to run/walk in a marathon.
hunterwilliams_l@mitchell.edu
Phone: 860-701-5348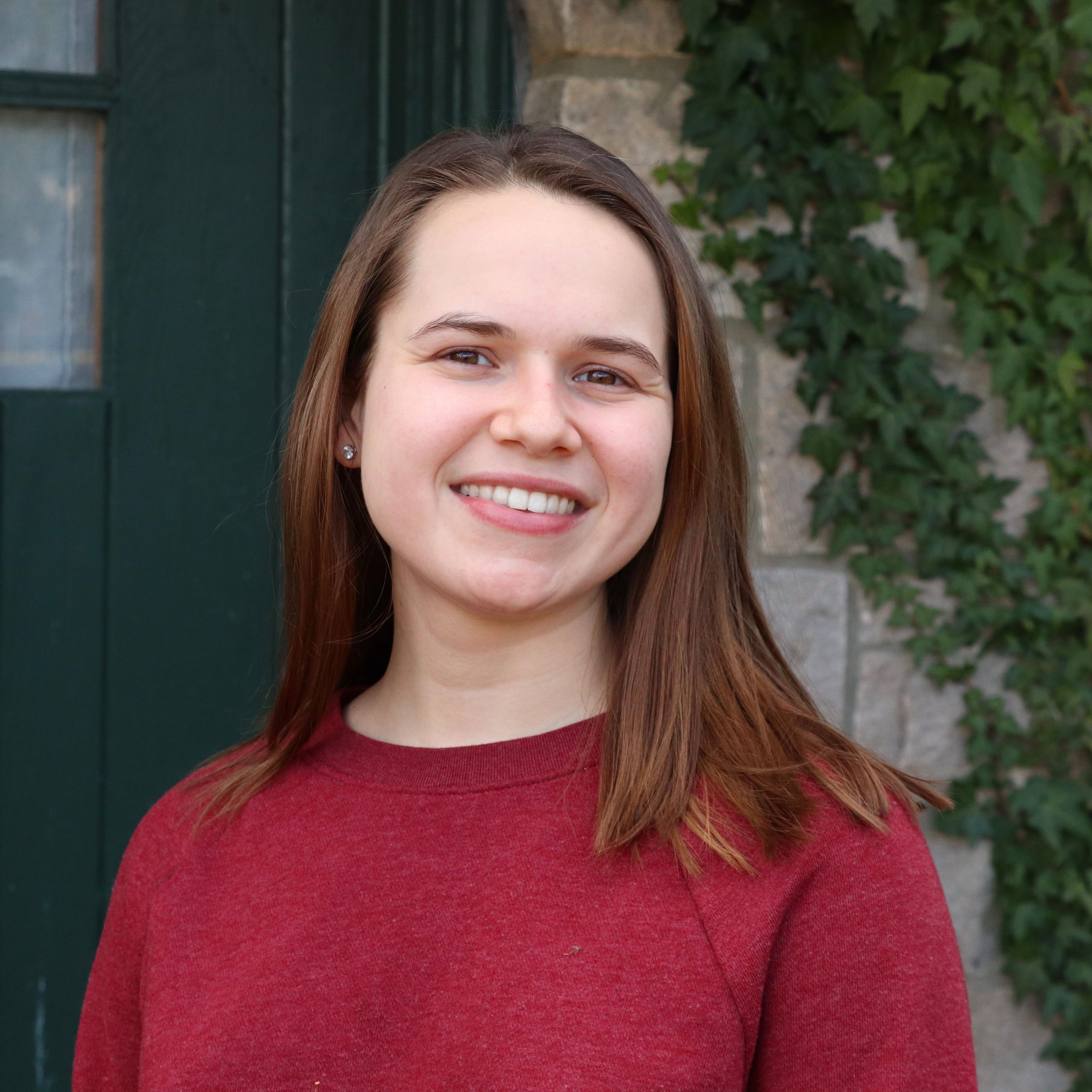 Sydney Lakowski | Head Preschool Teacher
Birch Classroom 
Sydney has several years of experience working with children ages 2-4 in a variety of settings. She has an innate understanding and appreciation for how children learn and see the world, never missing an opportunity for turning a natural discovery into an extended lesson and an opportunity to probe children's minds. Sydney has embraced the school's nature based curriculum and Reggio inspired approach.  She earned a B.A. in Early Childhood Education from Charter Oak and is currently working towards her Masters in Social Work at Sacred Heart University.
When Sydney is not teaching about nature or studying, she is outdoors enjoying it. She loves to bake, play recreational volleyball, and read.
lakowski_s@mitchell.edu
Phone: 860-701-5348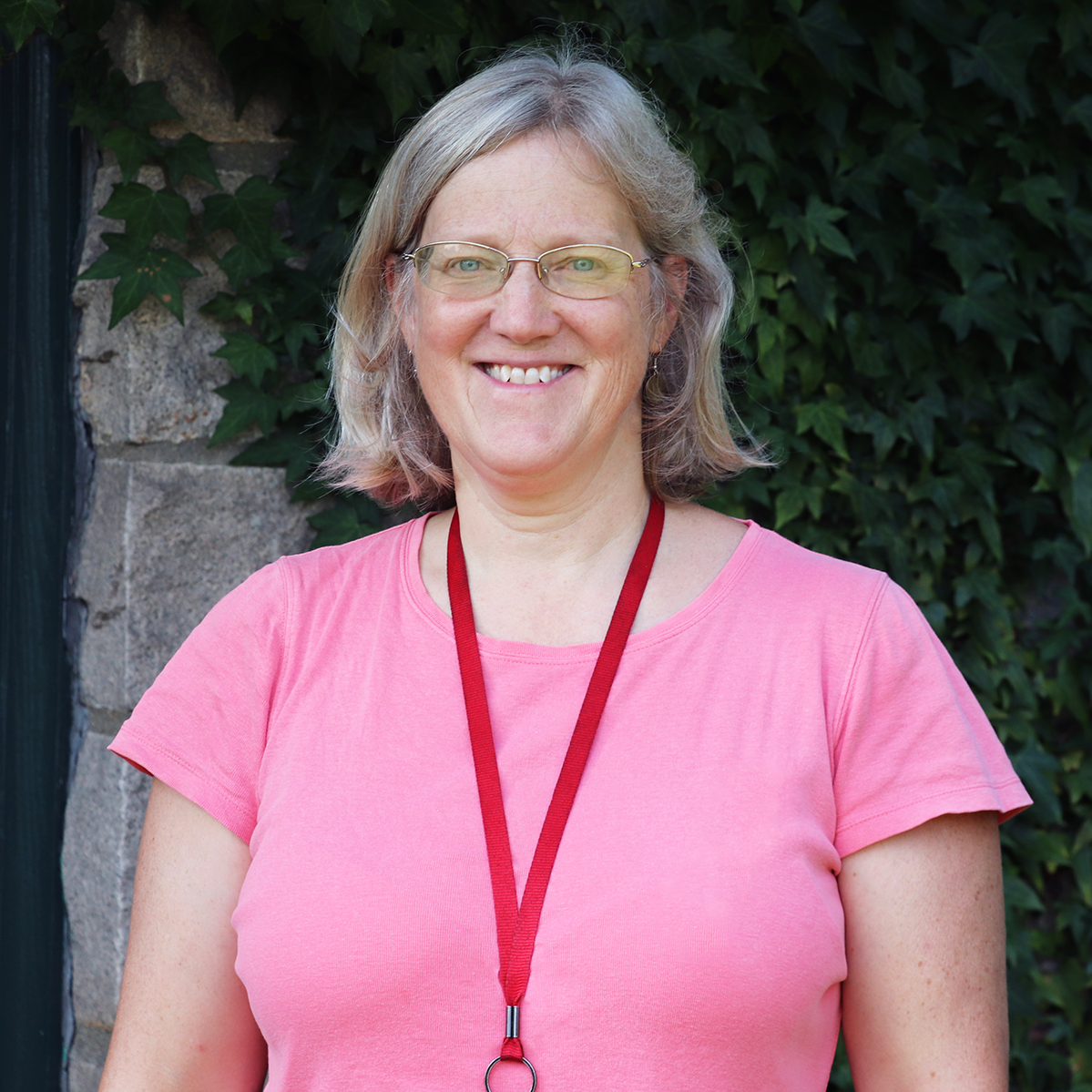 Trudy Rottino | Head Preschool Teacher
Oak Classroom
Trudy earned her B.S. in Early Childhood Education and her M.S. in Early Childhood Special Education from Southern Connecticut State University; she has worked with children in a variety of settings. Trudy has a natural love and appreciation for children as they develop emotionally and intellectually. She revels at their sense of wonder and their natural inclination to explore their surroundings. These observations are what drew her to become an early childhood educator. Her own passion for nature drives her to inspire our young minds to ask, discover, and wonder. She enjoys exploring nature and science with children and helping them develop a lifelong love of learning. When not working, she spends time reading, crafting, baking, gardening, and hiking. Trudy is a naturalist and spends much of her time outdoors. She loves to travel with her husband, daughter and son and they often spend time at the beach or the mountains. When out in nature, she always looks for things to share with her students. Her family is also avid birders and they often travel to see rare birds.
rottino_t@mitchell.edu 
Phone: 860-701-5348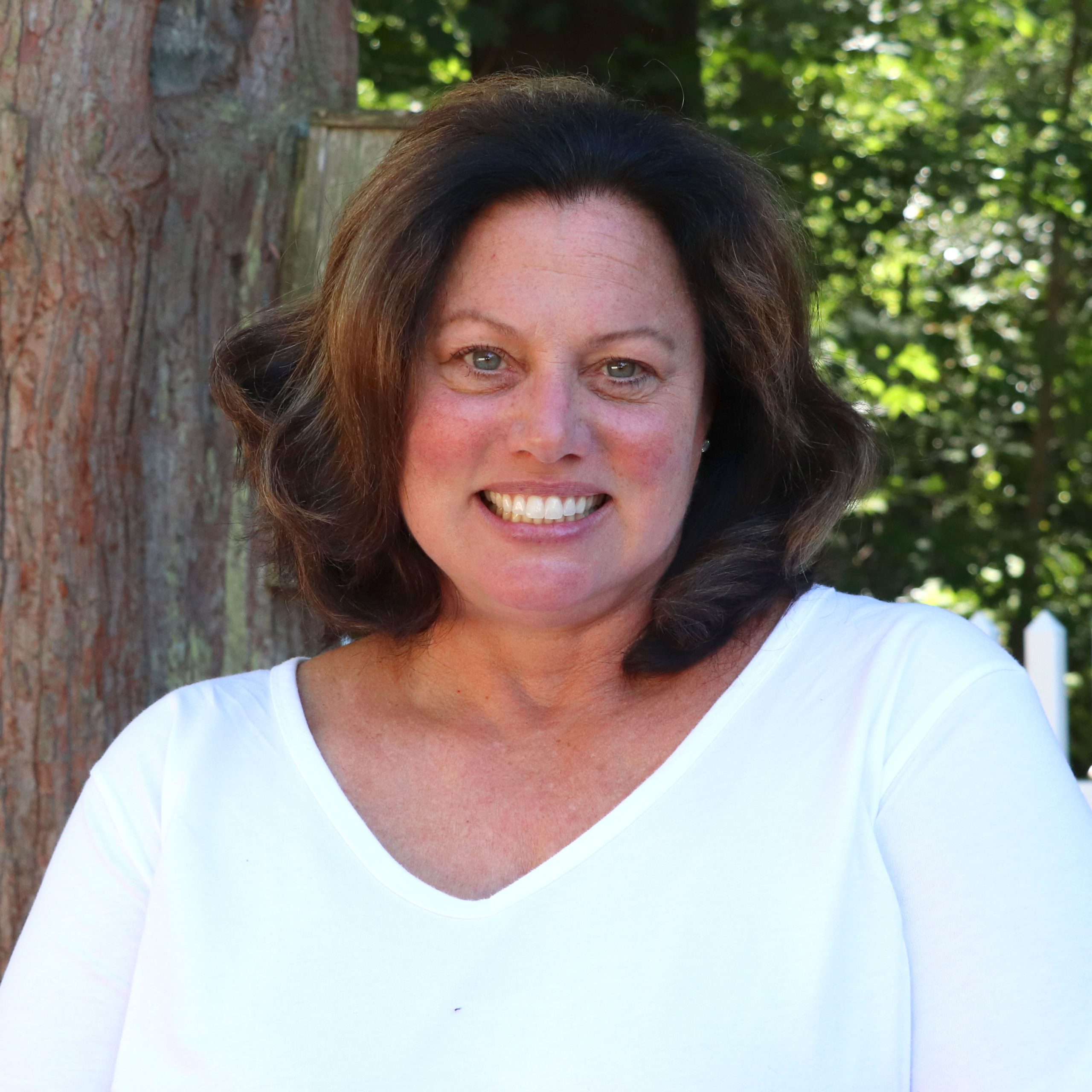 Kate Wells | Head Preschool Teacher
Hickory Classroom
Kate Wells has a passion for teaching and enjoys the company of young children. She earned her Bachelor of Science degree in Elementary Education from Northeastern University. She has been teaching kindergarten and preschool children in both public & private schools for over 20 years. Kate has a strong creative curriculum background and is excited to embrace the Reggio philosophy. She enjoys taking cues from the children and building curriculum and environments around their interests. When Kate isn't with her students, she enjoys spending time with her family. She has a husband, two sons and a sweet old golden retriever. She enjoys watching her sons play college football & lacrosse, walking her dog, boating, the beach and all the beautiful nature this area has to offer!
wells_k@mitchell.edu
Phone: 860-701-5348
At the Children's Learning Center, families, children and teachers partner in the process of learning.
By asking questions we discover the children's ideas, hypotheses, and theories.