PUBLIC / VISITOR SPACES & AMENITIES
COME TO CAMPUS
Whether you are hosting the wedding of your dreams at The Red Barn at Mitchell, vacationing in a beachfront rental home on the Thames River, holding a corporate retreat in one of our flexible meeting spaces or craving a scoop of Michael's Dairy ice cream (the local favorite of generations), Mitchell College has a lot of reasons for you to visit us in New London. Plus, we have the Children's Learning Center, an award-winning preschool and summer camp.
Mitchell College's central, easily accessible location in this charming historic city makes it a great destination, whether you are local or visiting from out of town.
BUSINESSES SERVING THE COMMUNITY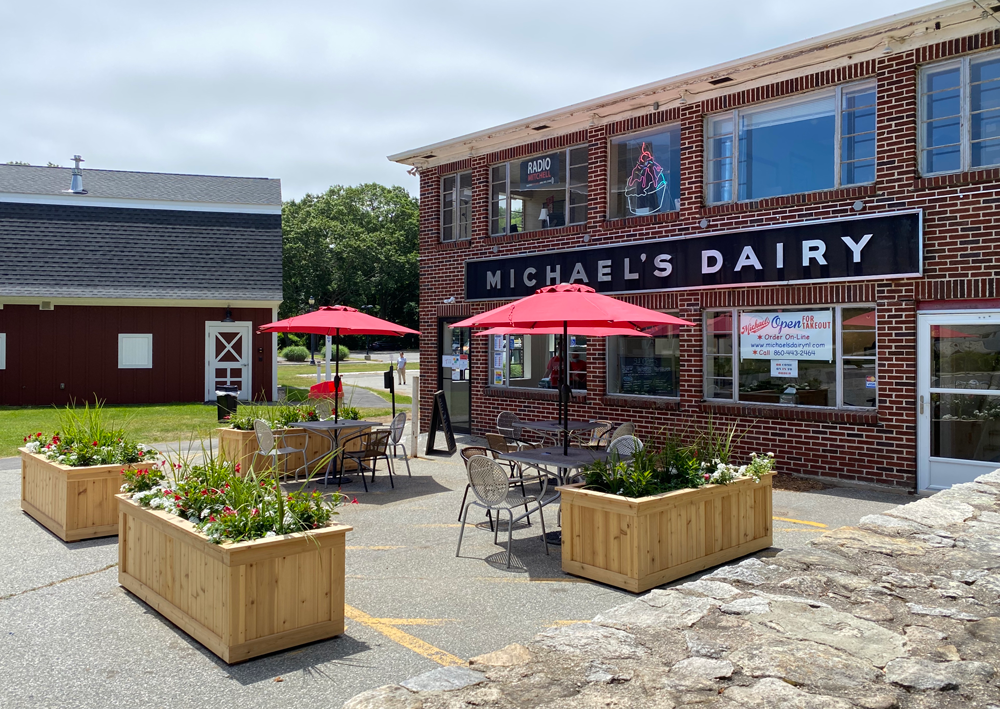 Michael's Dairy at Mitchell College
For more than 80 years, Michael's Dairy has been bringing together the New London community and its guests to enjoy some of the very best ice cream in Connecticut. Generations of families and friends continue to share special times at Michael's.
Hand-scooped ice cream with more than 35 favorite flavors
Shakes, sundaes, floats, spritzers
Take-away pints and quarts
Fresh-brewed drip coffee, blended coffee drinks and tea
Local beverages and snacks

Community events
Visit michaelsdairynl.com for hours, offerings and information.
The Red Barn at Mitchell College
The Red Barn at Mitchell College brings the vibe and style of a rustic and charming New England barn to an eclectic neighborhood on the banks of the Thames River in New London, Connecticut.
The expansive structure offers more than 4,000 square feet of flexible and fun space—a blank canvas to create a unique and memorable event.
From a one-of-a-kind wedding, to a family celebration, to a corporate retreat, to a small concert—and everything in between—The Red Barn is unlike any other venue in the area, sure to leave your guests wonderful memories to share.
Visit redbarnmitchell.com to learn more and check availability for your event.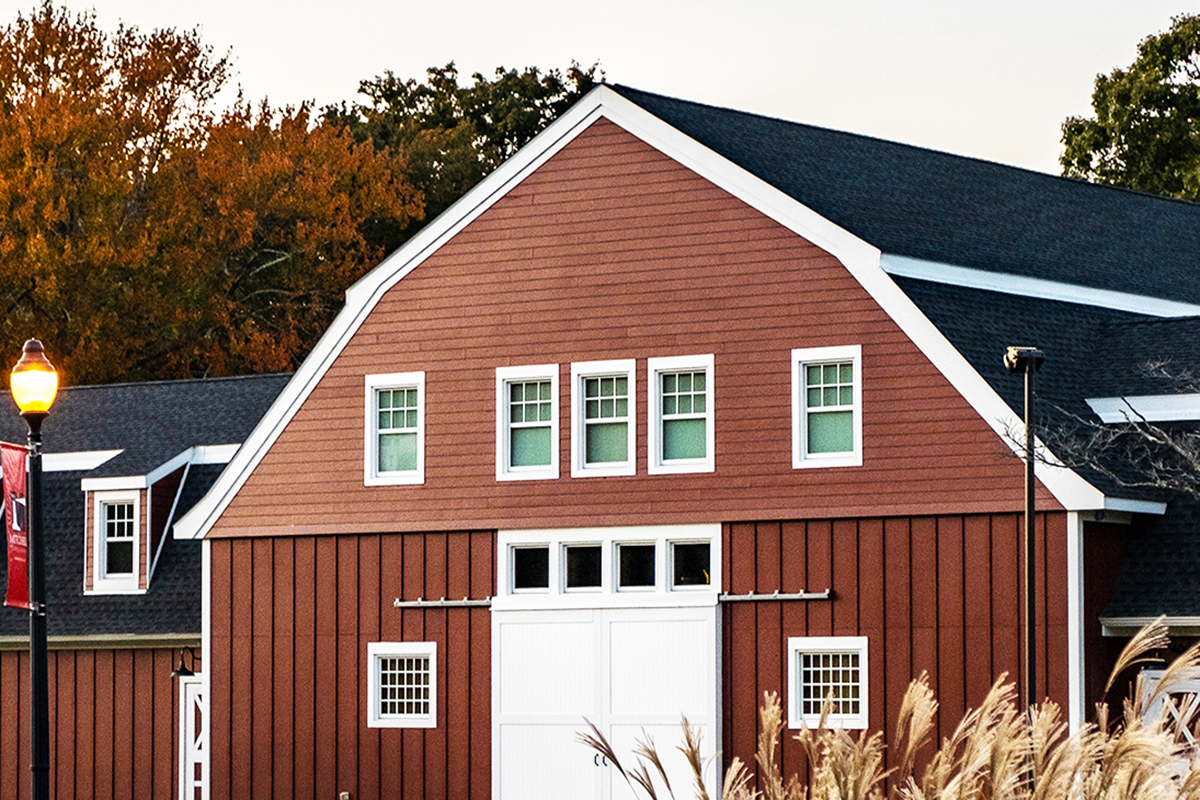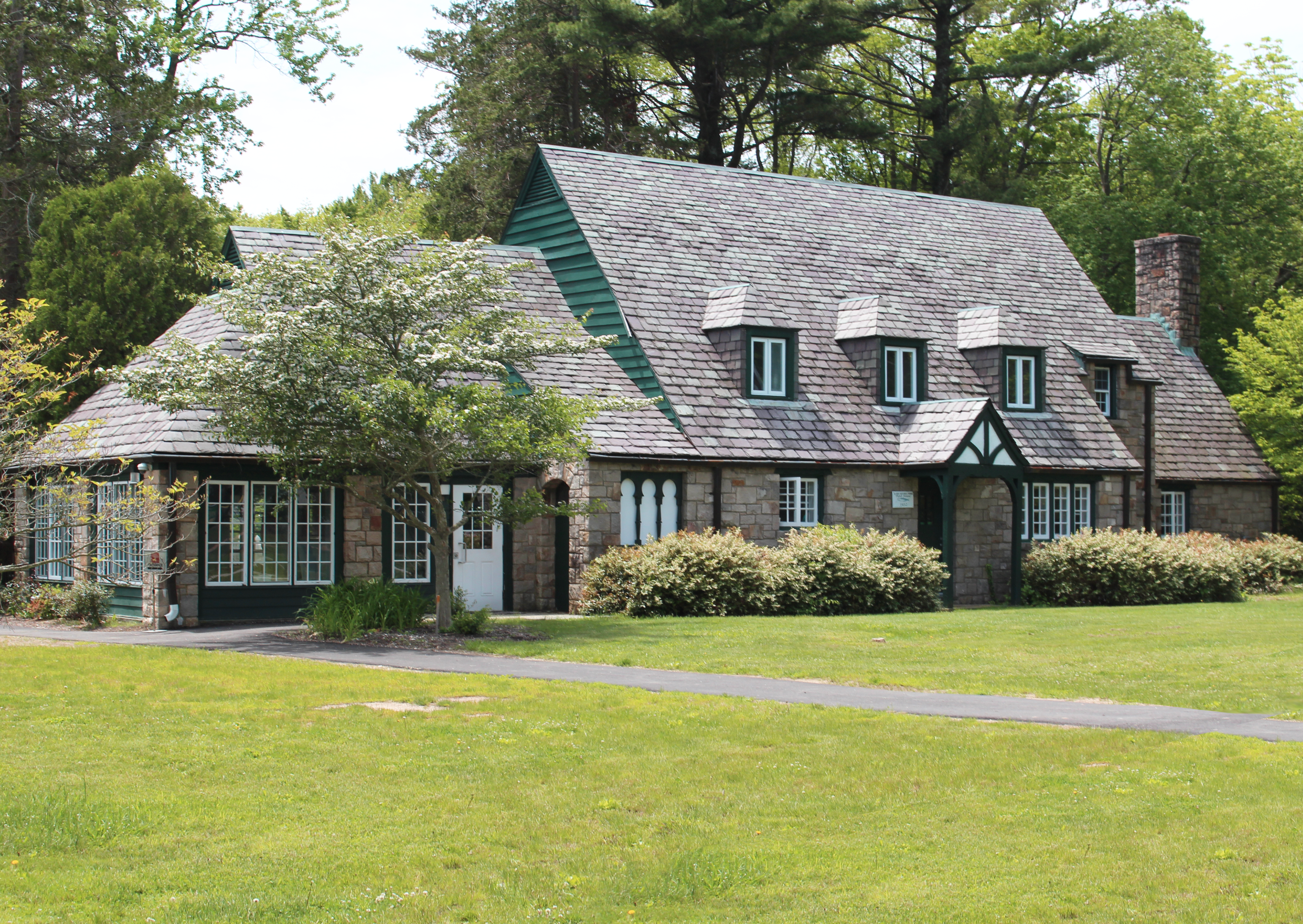 Children's Learning Center at Mitchell College
The Children's Learning Center (CLC) offers full- and half-day preschool and summer camp with a curriculum tied to environmentally rich surroundings where children are partners in curiosity-driven learning. Learning extends far beyond the classroom, taking advantage of all the area has to offer:
Storybook-like historic cottage surrounded by trees and greenspace
Charming neighborhood with quiet streets and broad sidewalks
Large, fenced-in play area
Next to wooded pathways and pond at Mitchell Woods
5-minute walk to Mitchell Beach
Adjacent to the scenic Mitchell College Campus
CLICK HERE to learn more about the CLC and register for the school year or summer camp.
Athletic Field & Facility Rentals
Mitchell Colleges offers some of the best spaces in Southeastern Connecticut for hosting sports camps, cheerleading competitions, skills seminars, tennis camps/clinics or even an old-fashioned family softball game.
turf baseball field
turf softball field
turf multi-use field
large gymnasium
large grass area
tennis courts
Use our INQUIRY FORM to request details, check availability and reserve space.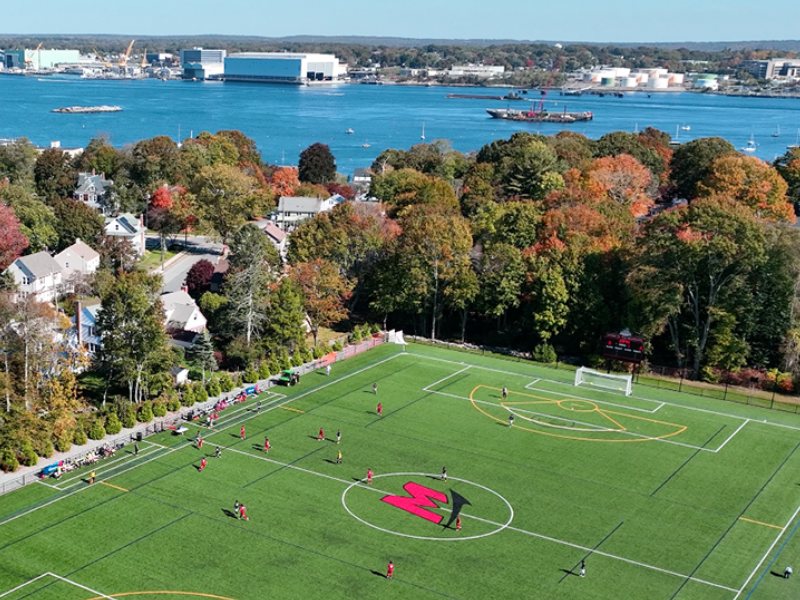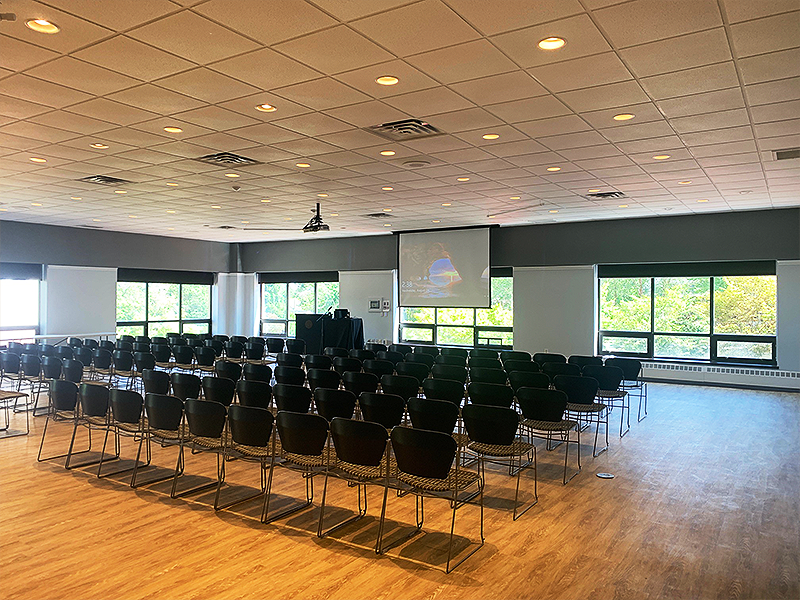 Event & Meeting Space Rentals
Find the perfect venue for your next event in our easily accessible location. Choose from a wide variety of space configurations. We have excellent amenities for almost any event or occasion:
corporate retreat/team-building/training event
retirement/anniversary
family reunion/birthday party
baby/wedding shower
musical event
small or large performance (auditorium with stage)
CLICK HERE for details about spaces and amenities for your event and to reserve space.
Vacation Home Rentals
Whether you are visiting the Mitchell College campus for an event or are looking for the perfect vacation getaway, you can't beat the location and amenities of our charming rental properties. All three properties are located along the Thames River and include access to Mitchell's private, members-only beach, which is just steps away. Within walking distance or a short drive you'll find Mitchell College, Ocean Beach Park, historic landmarks and parks, and the eclectic small city of New London, a transportation hub offering trains to New York and Boston, as well as ferries to Block Island and Long Island. Within a 10-minute drive you'll find the charming famed town of Mystic, and a half-hour drive will take you to the Foxwoods or Mohegan Sun casinos and many other destinations.
Rental Properties
Beachside
Riverview
Captain's Cottage
CLICK HERE to plan your next getaway and check availability.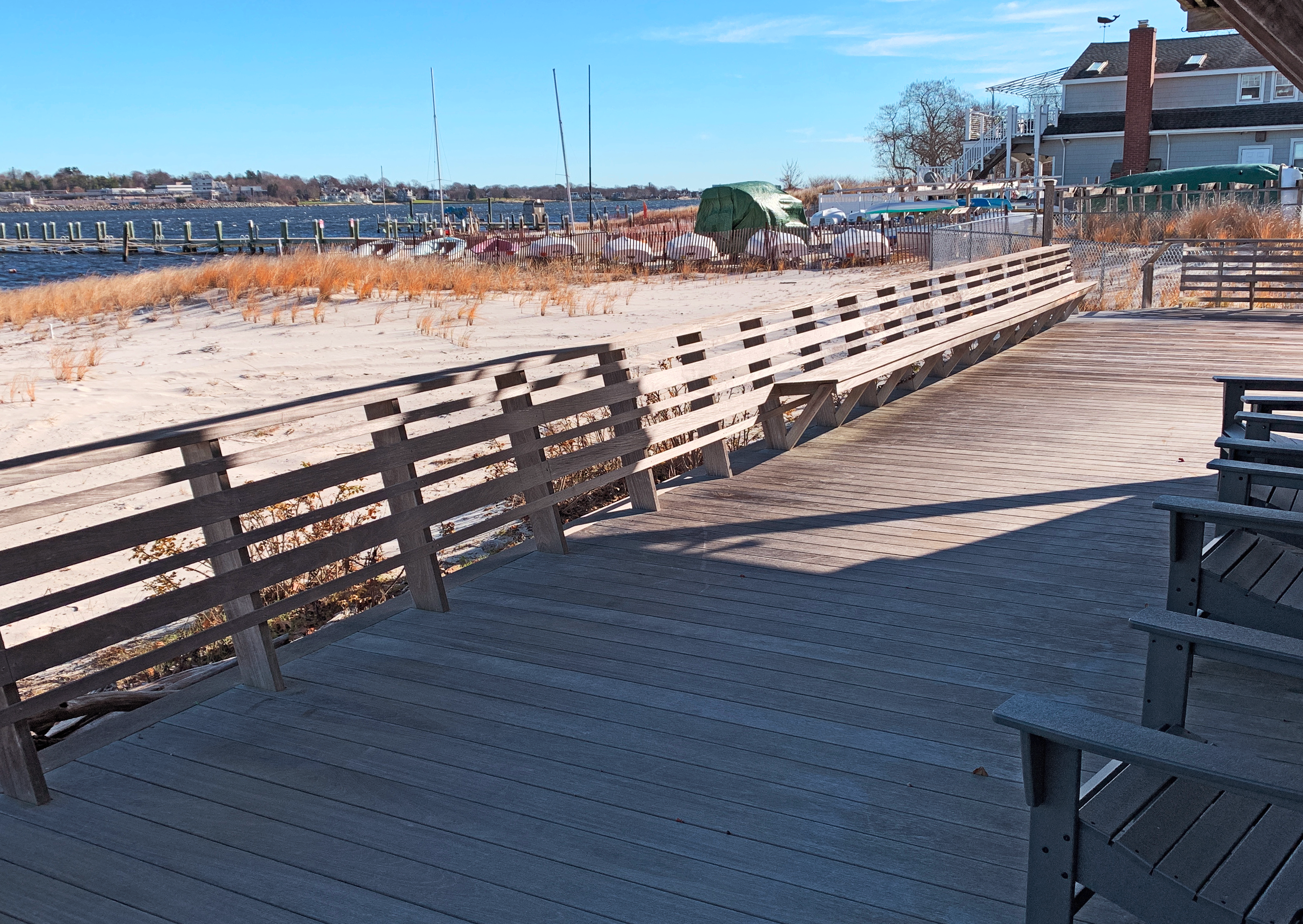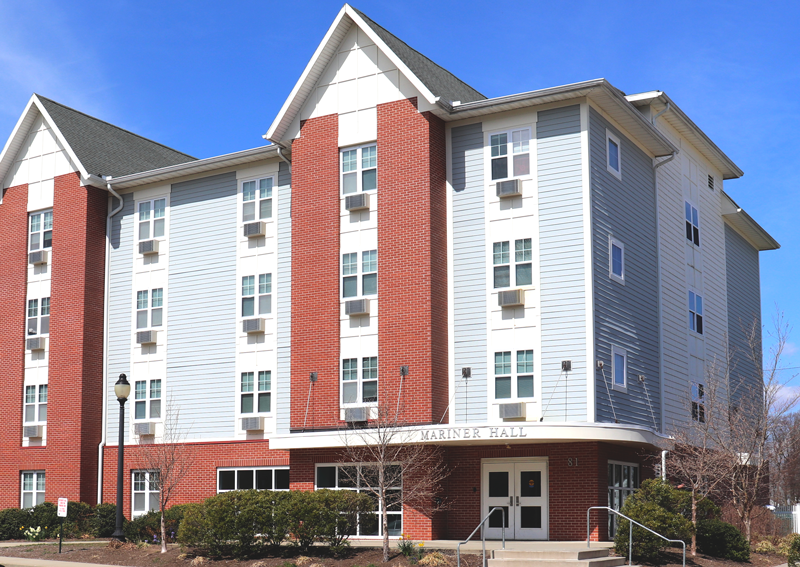 Residence Hall Room Rentals
A convenient, affordable option for mid- to long-term housing rental, Mitchell College offers comfortable, modern residence options. During late spring and summer, interns and summer staff from many local companies—such as Electric Boat, Pfizer, the Eugene O'Neill Theater Center and the Mystic Aquarium—rent rooms on the Mitchell campus to be within a short drive (or even a walk) from their workplace. Residential rooms are available for co-ops and corporate retreats, including in the fall and winter.
furnished rooms
onsite laundry
free parking
Wi-Fi
ask about other amenities
Use our INQUIRY FORM to request details, check availability and reserve space.
Mitchell Beach
Mitchell Beach is a hidden gem along the Thames River with private membership for Mitchell students, staff, faculty, and alumni.
This private beach offers clean sand and unheralded views of passing by ferries, sailboats, and even a submarine from time to time.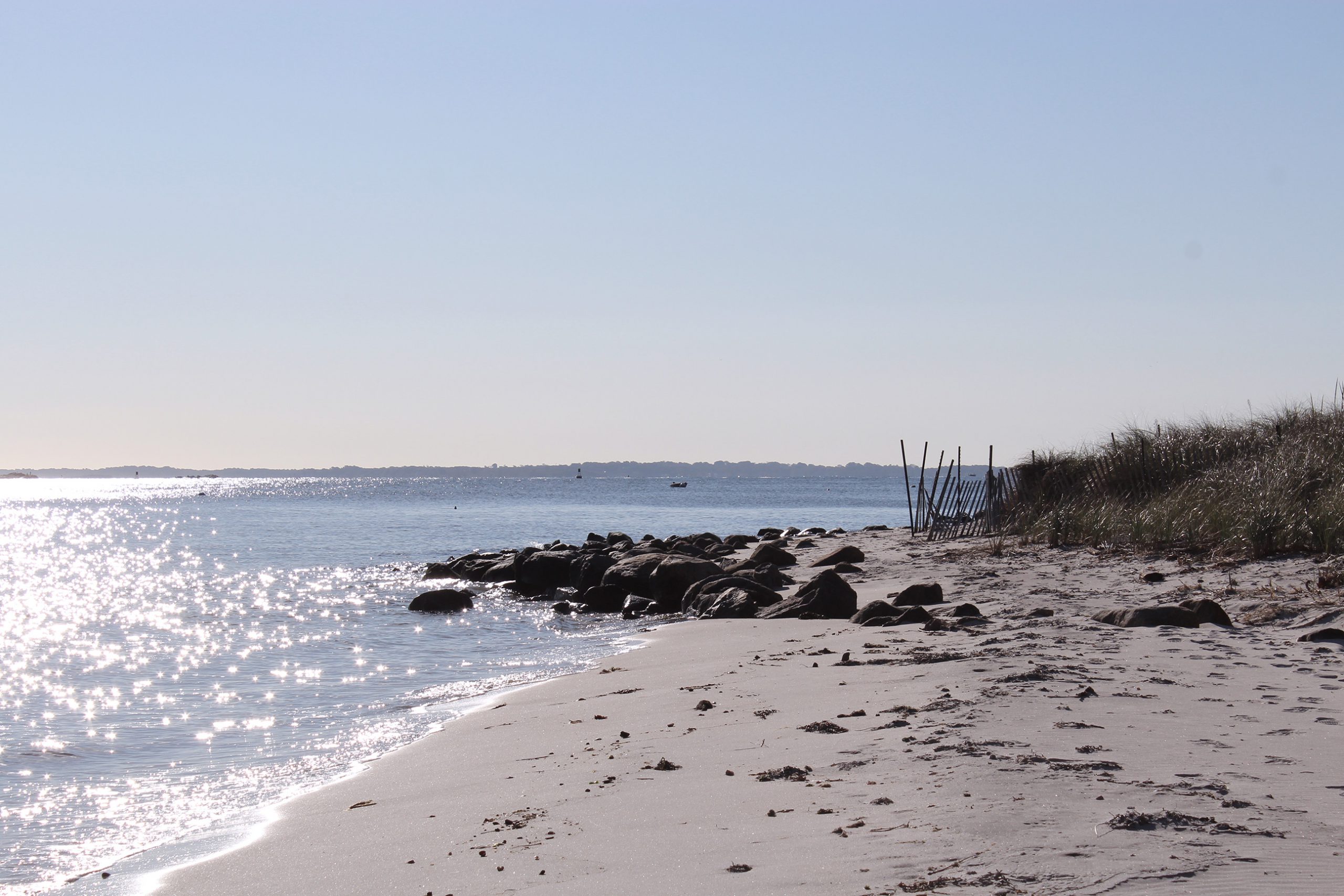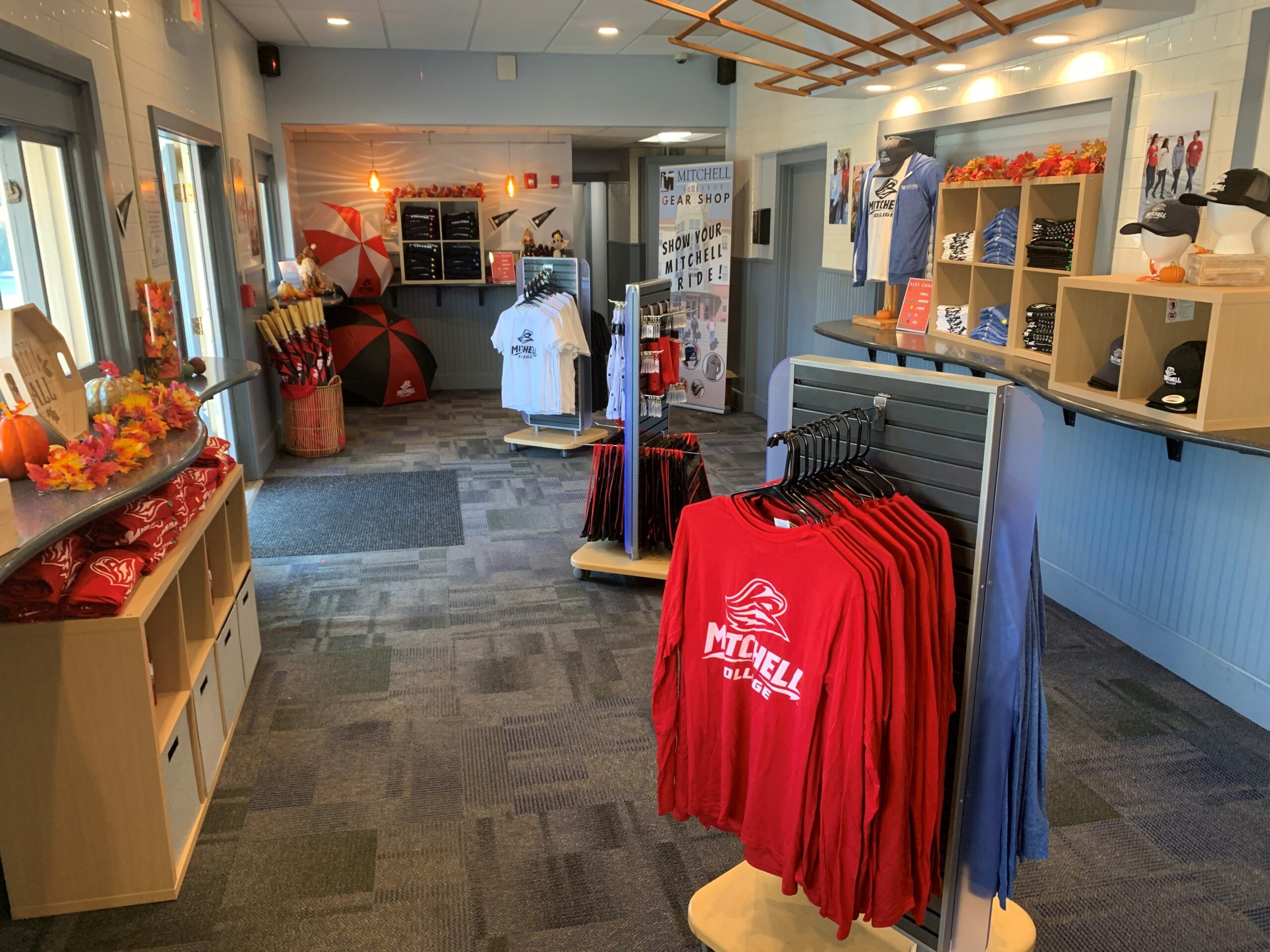 Mitchell Pop-up Gear Shop (Mariner's Wharf)
Show your Mitchell College Pride! The Mitchell Pop-up Gear Shop is available periodically around campus at large events or at special celebrations throughout the year. Come by the shop to find your perfect item, or prepay online from our current inventory and schedule a time to pick up your purchase on campus.
hoodies,

caps

mugs,

water bottles

bags,

accessories

more!
Follow the Mitchell Pop-up Gear Shop on FACEBOOK and INSTAGRAM for details on the next popup. CLICK HERE to order in advance and see available merchandise.
BUSINESSES WITH A MISSION
Supporting Mitchell Students
At Mitchell College, everything we do is centered around our mission to educate. That is why we dedicate the proceeds from all of our auxiliary businesses directly back to Mitchell College students. Every purchase or space rental benefits our students directly in the form of scholarships and other financial support.
Building Community Connections
One of the goals of Auxiliary Business Services at Mitchell College is to create experiences that connect visitors and friends with the various communities of which Mitchell College is a part: our campus community, the New London community and the broader Southeastern Connecticut regional community. With an ethnically and socially diverse population, a rich and storied history, and many beautiful natural landmarks and recreational destinations, visitors come here from far and wide, and we offer them opportunities to explore, have fun, learn, relax and spend time together.
Hands-on Experience for Students
One of the unique advantages of Mitchell's business ventures is that they provide internship and learning lab opportunities for Mitchell College students right here on campus. That hands-on work experience not only leads to career and workforce readiness, but also helps students socially and emotionally by building confidence and social connection with the community. Students get experience in these and other areas:
Hospitality & Tourism

Business Operations

Early Childhood Education
INQUIRE / RESERVE SPACE 〉
HANDS-ON EXPERIENCE—A Mitchell Entrepreneurship class (pictured below) used the creation of the new Michael's Dairy trailer as a case study for building a new business.