Criminal Justice
Division of Behavioral & Social Sciences
The Bachelor of Arts in Criminal Justice provides students with a broad understanding of the complex and often controversial issues inherent in the American criminal justice system by focusing on various perspectives and theories within the discipline.
Program Overview
Through coursework and internship opportunities, the Criminal Justice program helps students discover a clear and evident link between theory, practice and policy while studying crime and criminal behavior across multiple contexts. The program integrates essential knowledge with the development of necessary skills to prepare students to pursue career opportunities within the ever-changing field of criminal justice and/or graduate school admission.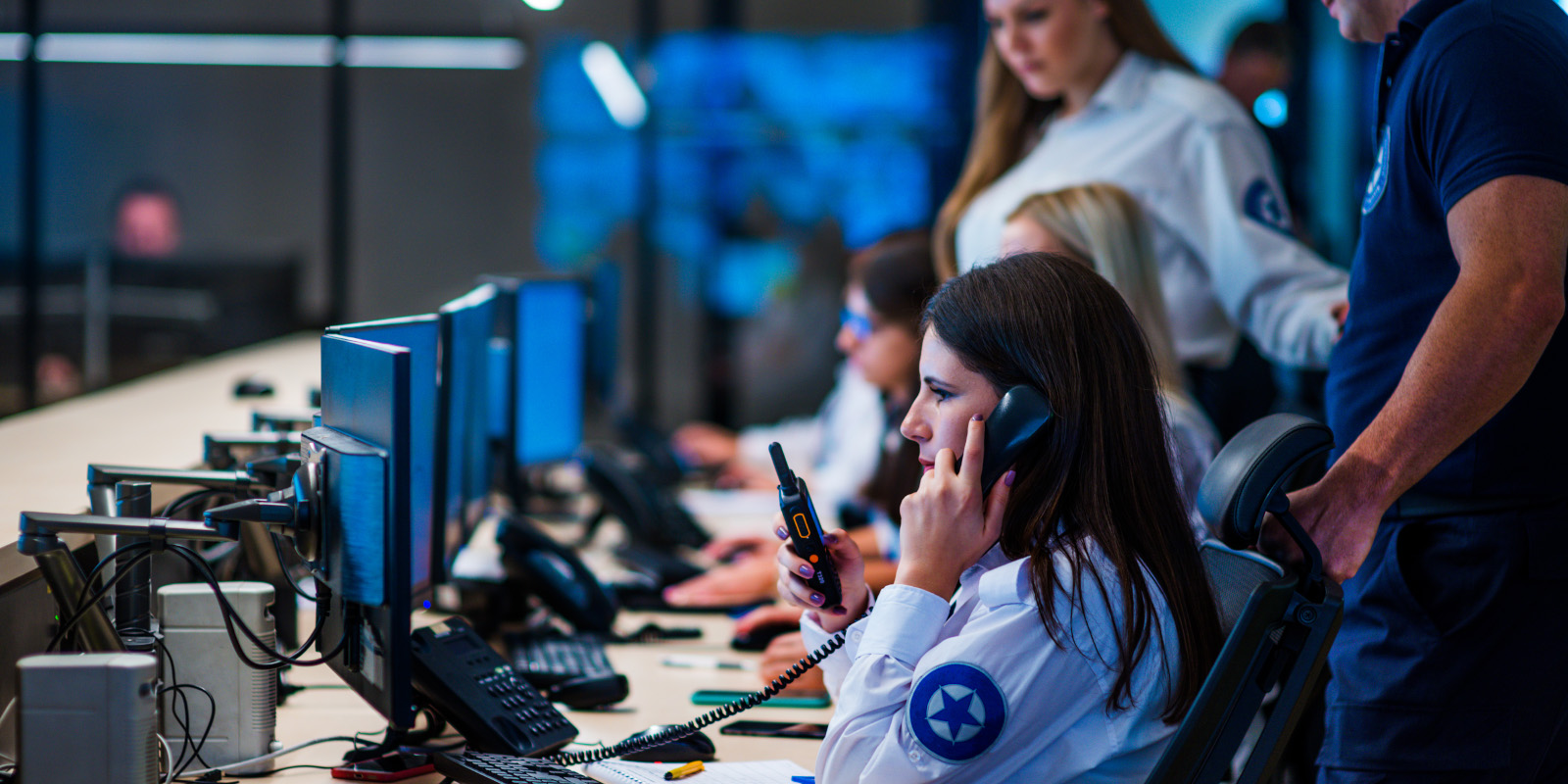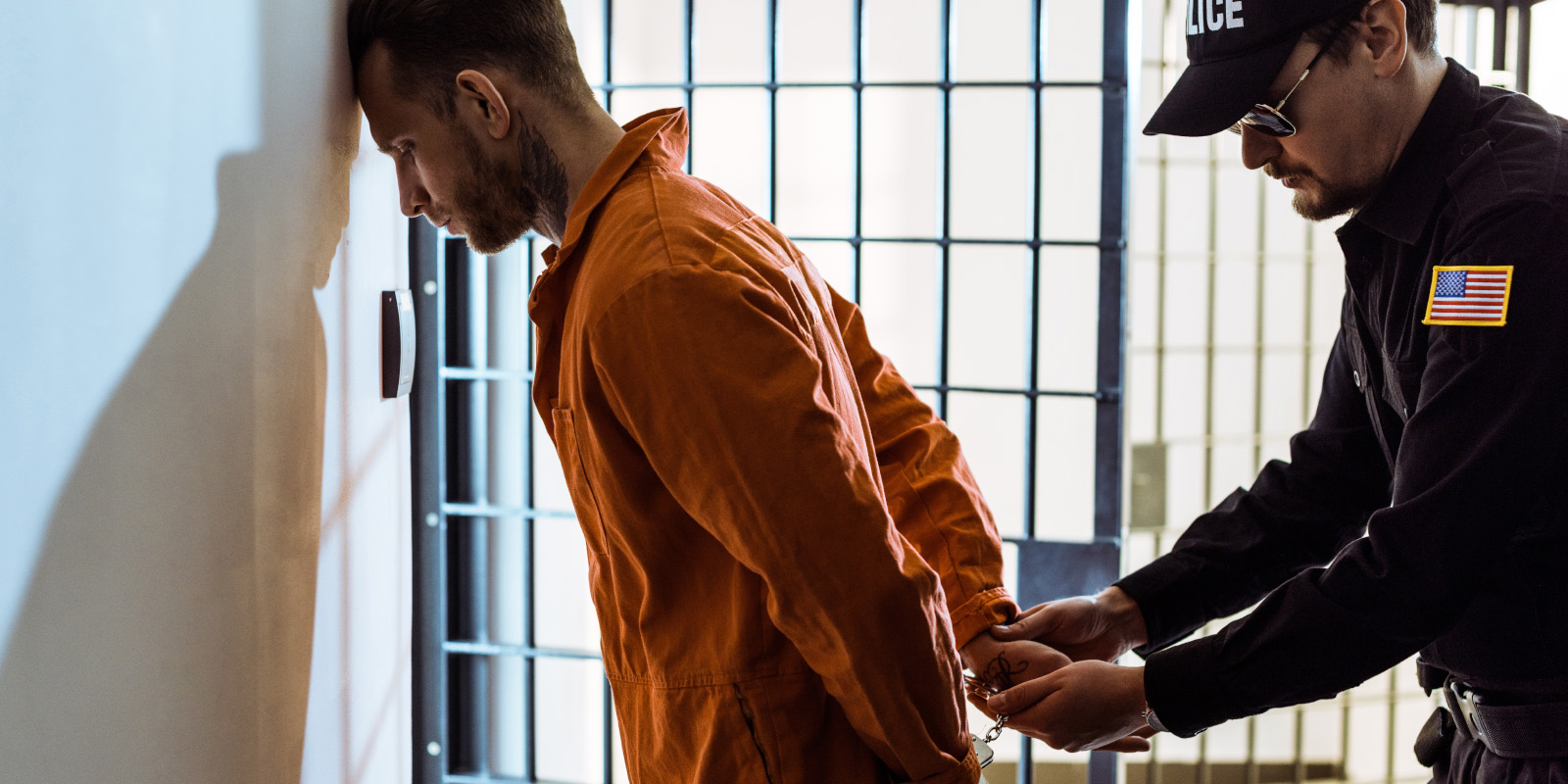 What You Will Learn
The Criminal Justice program prepares students to:
Understand the basic structure and functions of the American Criminal Justice System (Police, Courts and Corrections), including development of criminal law and criminal procedure as well as sentencing and reintegration into society

Identify and evaluate the major theories about crime causation and victimization to recognize and assess contemporary injustices within the criminal justice system

Demonstrate intrapersonal/interpersonal skills through experiential learning necessary for careers within the ever-changing criminal justice field
The Mitchell Difference
Earning a degree at Mitchell College requires a combination of coursework and experiential learning built around our Abilities Model. This skills-based learning approach includes the following: First Year Experience, Integrative Career Development, Core curriculum, Major curriculum and exploratory electives. Every program at Mitchell offers unique opportunities to our broad spectrum of students for their educational, occupational and lifestyle pursuits.
The Criminal Justice program features:
Hands-on learning

as a way for students to explore, retain and experiment within their field of study

Wraparound supports

that offer resources and promote community-building within the learning process

Organizations and activities

to build community with peers, learn and have fun:

Criminal Justice Club

Criminal Justice Honor Society

Internship Opportunities

offering real-world experience to enhance our students' education journey

Service learning

that combines learning objectives with community service in ways that can benefit both student growth and the community

Research

that offers students the opportunities to delve deeper into subject areas of interest with faculty guidance

Minor and/or Microcredential(s)

allowing students more compact, narrowly focused courses to develop specific skills in their area of study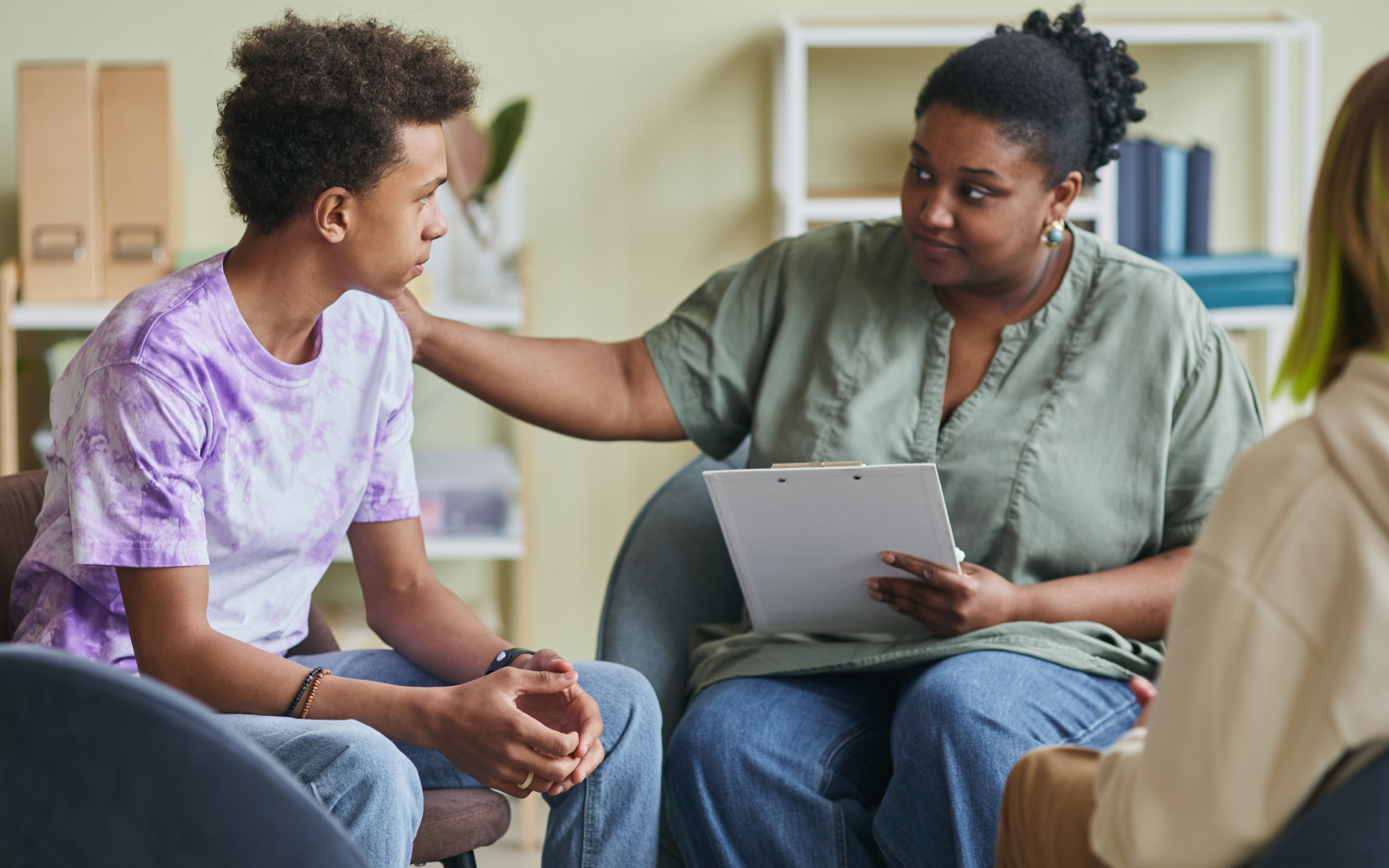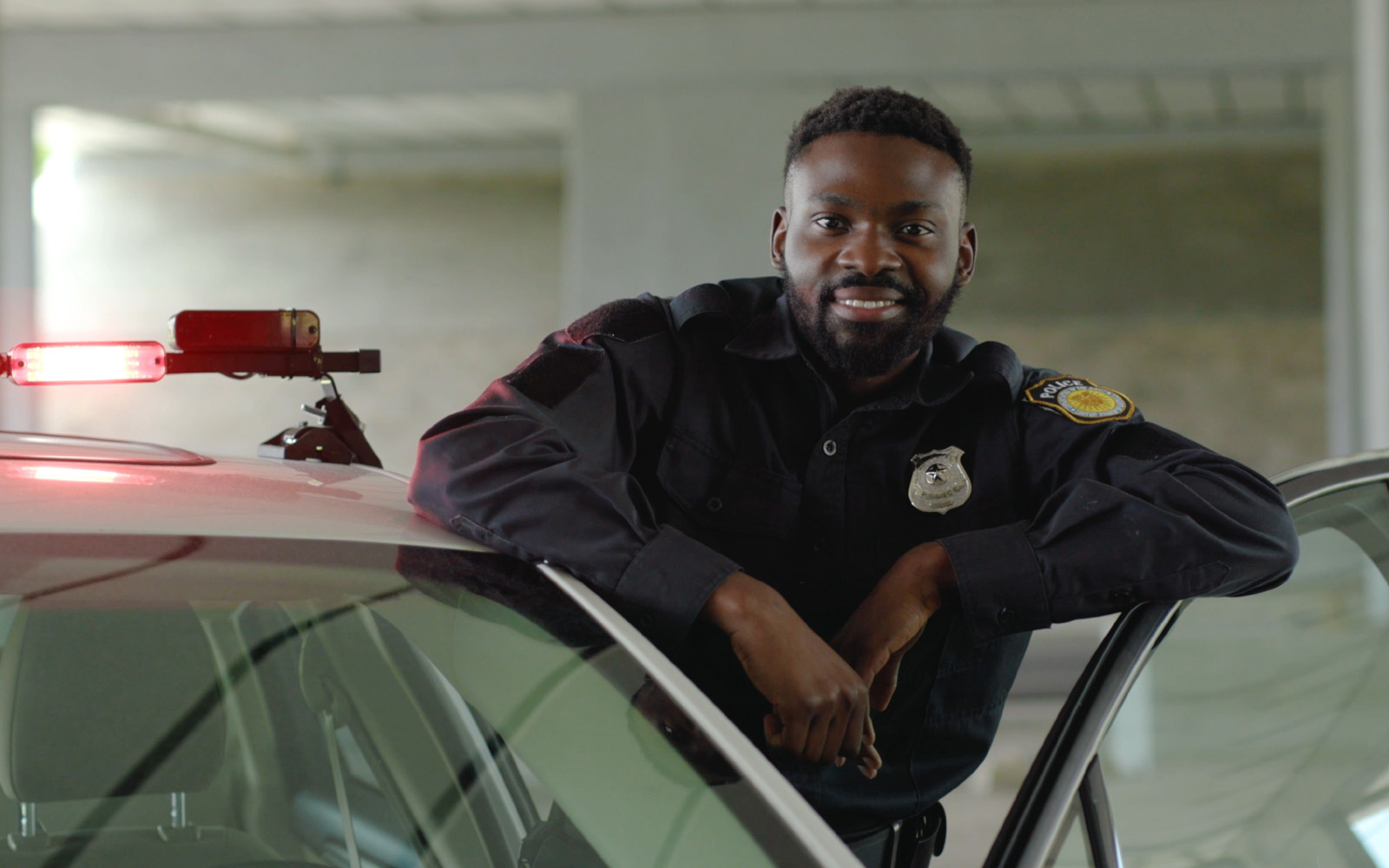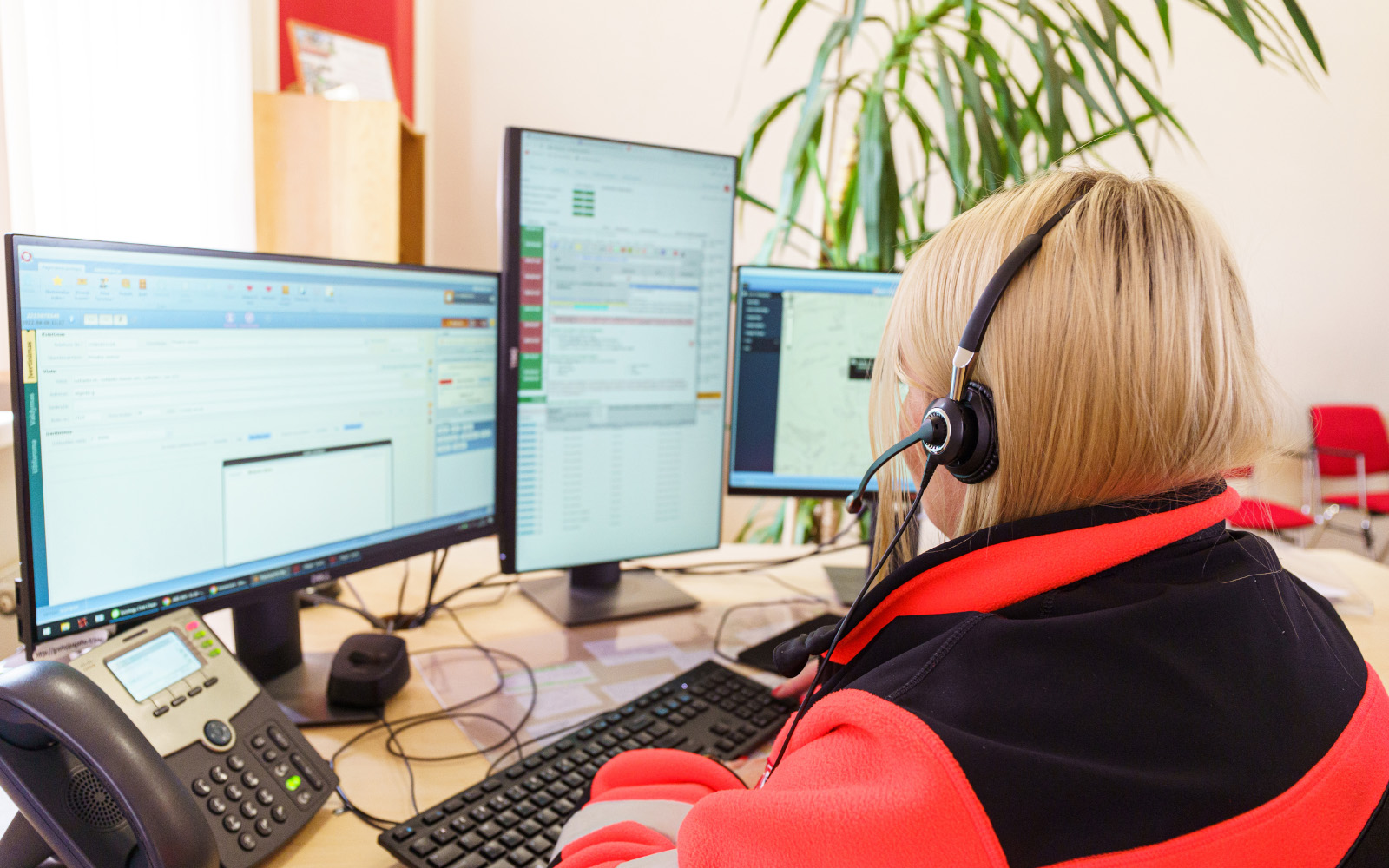 Career Pathways
The Criminal Justice program prepares students for a wide variety of careers in:
Law Enforcement

Corrections

Courts

Emergency Management and Dispatch

Juvenile Justice

Probation and Parole

Federal Government

Security

Victim and Offender Advocacy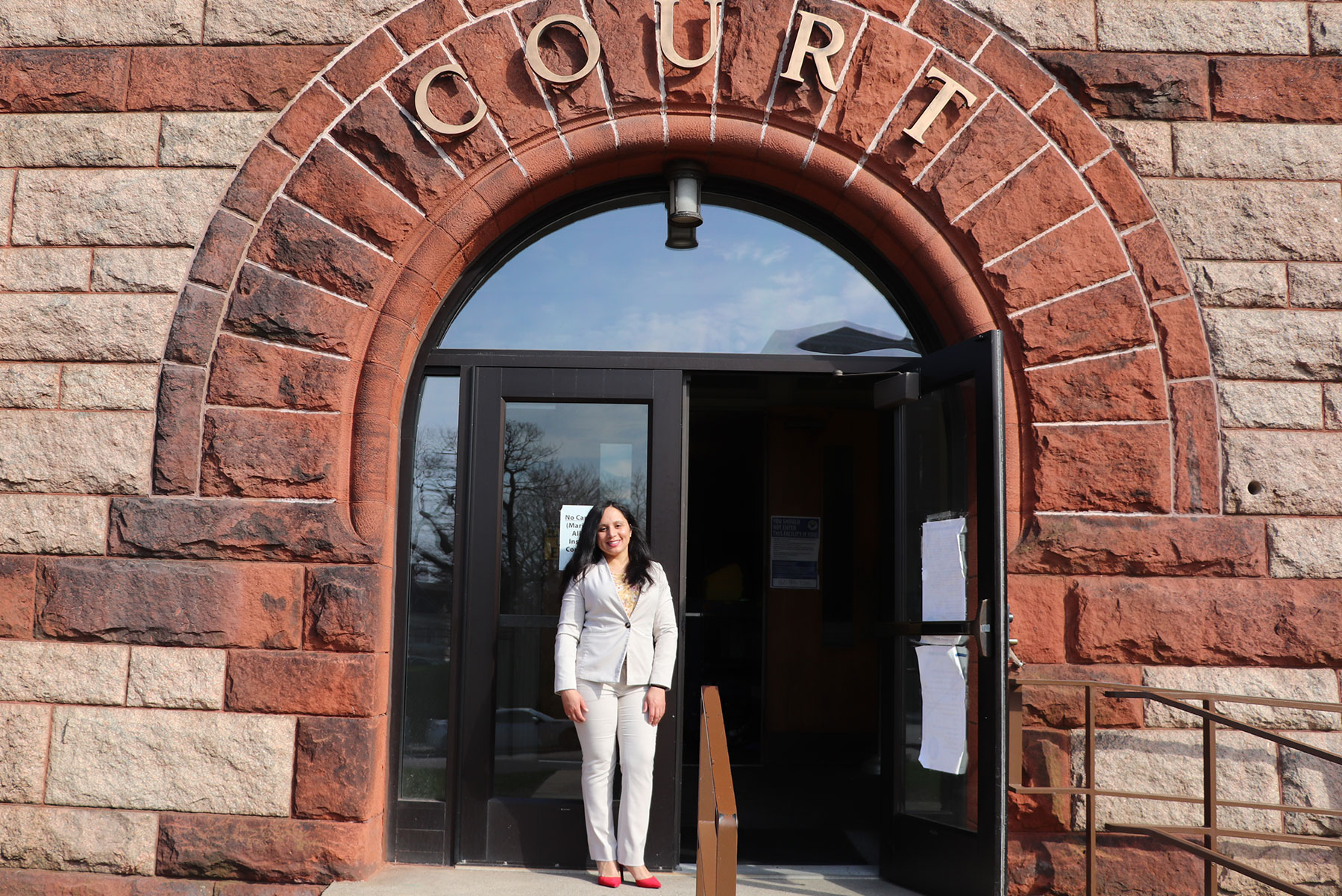 Aicha Santos '22, who majored in criminal justice with a minor in psychology, came to Mitchell College as a non-traditional student, having taken some classes at a community college several years past when her son was a young child. Despite the challenges of being a working mom (with a teenager) and a college student, with the support of Mitchell faculty and staff she not only succeded in her coursework but completed an internship with the State's Attorney's Office in New London.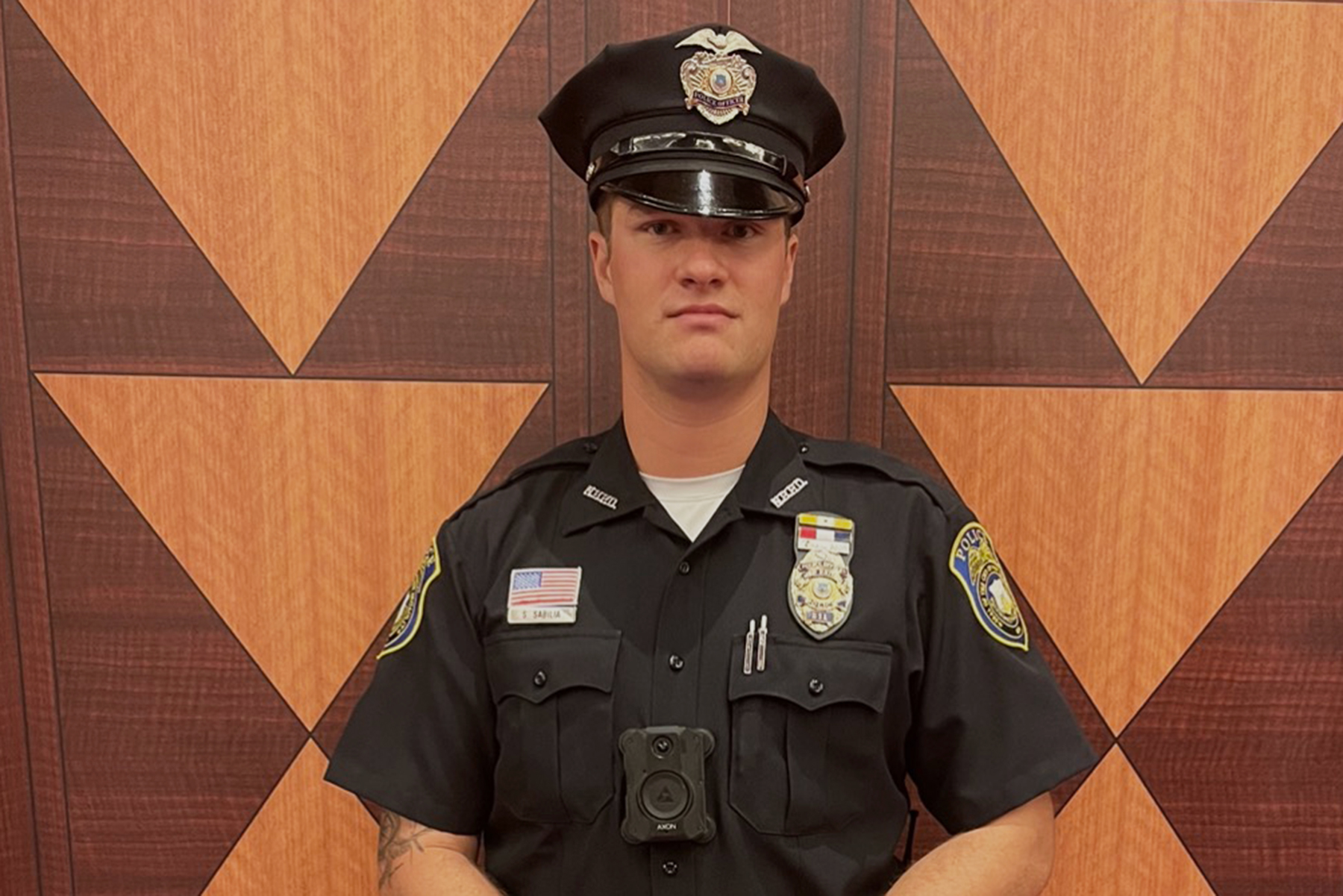 As far back as second grade, Sam Sabilia '18 dreamed of being a police officer. Now he is one. He credits Mitchell College with helping him successfully land a job with the New Britain [Conn.] Police Department, less than six months after he graduated with a bachelor's degree in criminal justice.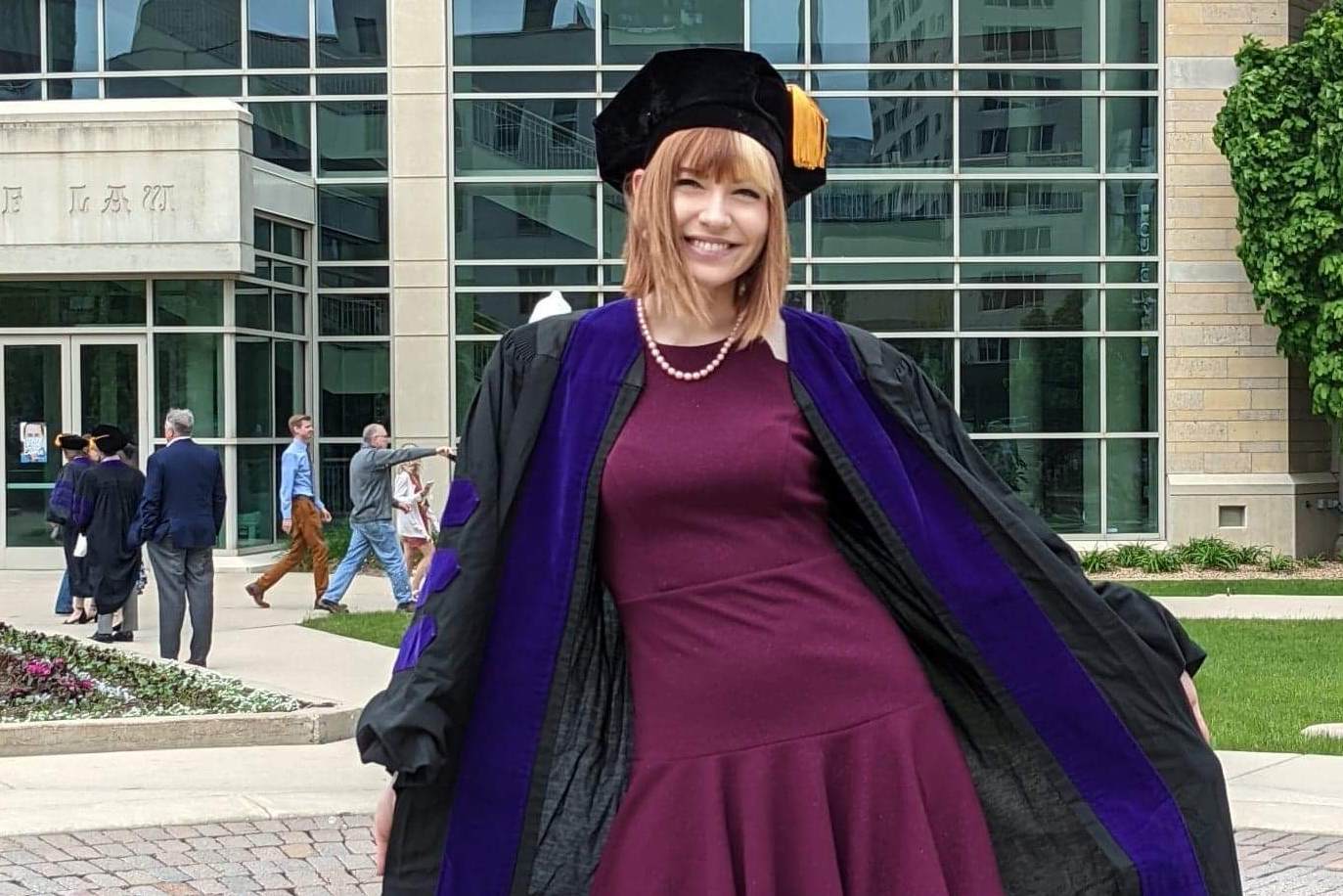 South Dakota native Mariah Zell '17 can thank her high school online gaming friends for helping her find Mitchell College. In addition to studying criminal justice with a pre-law concentration at Mitchell, she participated in the Criminal Justice Club and volunteered in the New London community and around Mitchell, including a soup kitchen, a homeless shelter and doing a campus cleanup. After graduating from Mitchell she attended the University of St. Thomas School of Law in Minneapolis and later got a position at Kowitz Law, a private law firm in Lindstrom, Minnesota, while studying for the bar exam.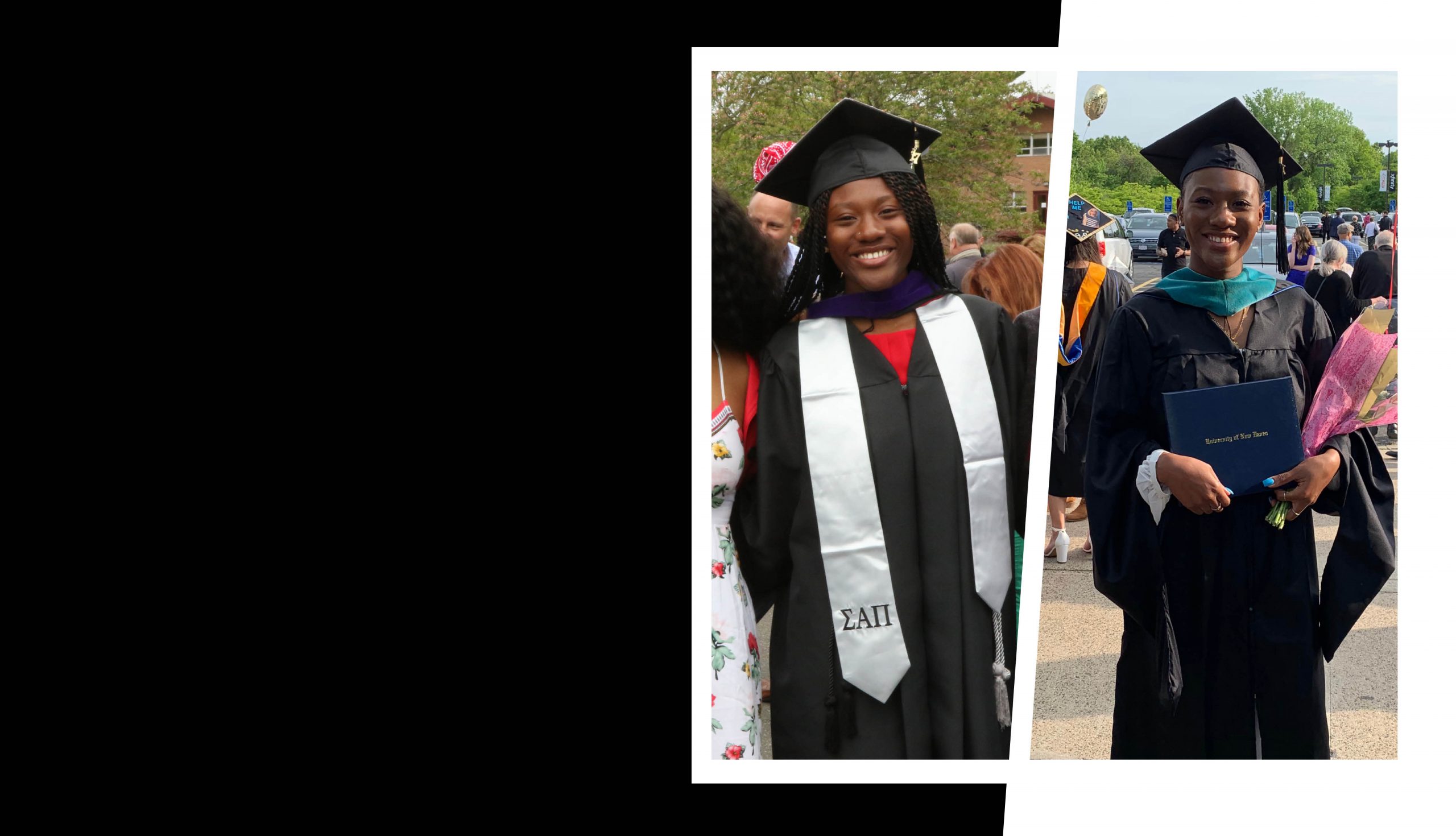 After graduating from Mitchell College with a bachelor's degree in criminal justice, Willeen Pun '17 earned a Master of Public Administration (MPA) from the University of New Haven and worked as a correction officer for the Connecticut Department of Correction, with the ultimate goal of working for the Federal Bureau of Investigation. She credits her path to these accomplishments with the three words she uses to describe Mitchell College: leadership, professionalism and opportunity.
Sample Coursework: 4-Year Overview
Year 1

Fall Semester

Cr.

Spring Semester

Cr.

CW101: Introduction to College Writing

3

CW102: College Writing and Research

3

FC101: Seminar I Compass

3

FC102: Seminar II Journey

3

CJ101: Introduction to Criminal Justice

3

CJ245: Criminology

3

General Education selection

3

FC105: New London: Then and Now

2

Explore (HD108: Intro to Human Dev.)

3

General Education (Lab Science)

4

Fall Credits:

15

Spring Credits:

15

Total First Year Credits

30

Year 2

Fall Semester

Cr.

Spring Semester

Cr.

CJ261: Criminal Law

3

CJ249: Corrections in Society

3

HD110: Race, Ethnicity, and Culture

3

HS230: Career Seminar

3

SO103: Introduction to Sociology

3

SO104: Social Problems

3

General Education selection

3

General Education selection

3

Explore

3

Explore

3

Fall Credits:

15

Spring Credits:

15

Total Second Year Credits

30

Year 3

Fall Semester

Cr.

Spring Semester

Cr.

Diversity Course selection

3

CJ306: Correctional Treatment Programs

3

General Education selection

3

CJ314: Victimology

3

General Education selection

3

CJ320: Criminal Procedure

3

CJ3XX: Major Elective selection

3

BS340: Behavioral Sciences Internship

3

Explore

3

Explore

3

Fall Credits:

15

Spring Credits:

15

Total Third Year Credits

30

Year 4

Fall Semester

Cr.

Spring Semester

Cr.

CJ420: Case Management

3

CJ322: Policing in a Free Society

3

CJ441: Senior Seminar in Criminal Justice

3

CJ327: Crisis Intervention

3

General Education selection

3

Explore

3

Explore

3

Explore

3

Explore

3

Explore

3

Fall Credits:

15

Spring Credits:

15

Total Fourth Year Credits

30

Total Credits to Graduate:

120