Willeen Pun '17
Criminal Justice
In the time since Willeen Pun '17 graduated from Mitchell College with a bachelor's degree in criminal justice, she has earned a Master of Public Administration (MPA) from the University of New Haven and now works as a correction officer for the Connecticut Department of Correction, with the ultimate goal of working for the Federal Bureau of Investigation. She credits her path to these accomplishments with the three words she uses to describe Mitchell College: leadership, professionalism and opportunity.
"Mitchell College provided me with opportunities to expand my knowledge and experience. I completed several internships from my sophomore year all the way to my senior year. Doing hands-on work, rather than only listening to lectures and working on classroom assignments, helped prepare me for graduate school and make the right career choice."
Over three years, Willeen completed internships at Mitchell Campus Safety, The Fellowship House, a halfway house for men, New London Teens in Action, and York Correctional Institution, a women's prison.
Her inspiration for pursuing an MPA was Adrienne Kerwin, criminal justice professor, who was also instrumental in helping Willeen secure her internship at York.
"I took Professor Kerwin's Probation and Parole class, and she shared how she had been a student at Mitchell College and was then a full-time student pursuing a master's degree at University of New Haven. She made me think to myself that if she could do it, I could possibly do it, too. She also invited different guest speakers to the class, and they helped me broaden my thoughts about what path I wanted to take before graduating from Mitchell. I made the decision to apply to graduate school in the fall of my senior year and was accepted at the beginning of the spring semester."
Active as a student leader in campus life while at Mitchell, Willeen worked as a student ambassador and desk assistant, did event planning for the Multicultural Student Union and was captain of the step and lacrosse teams. Willeen says that students can meet many different people across campus by joining clubs, working on campus and doing internships – all important ways to network.
"Current students should make the most of their time at Mitchell by networking. The majority of professors have worked in the field they are teaching and can help guide students to the right path. Or you just never know – who you intern for might hire you as a full-time employee."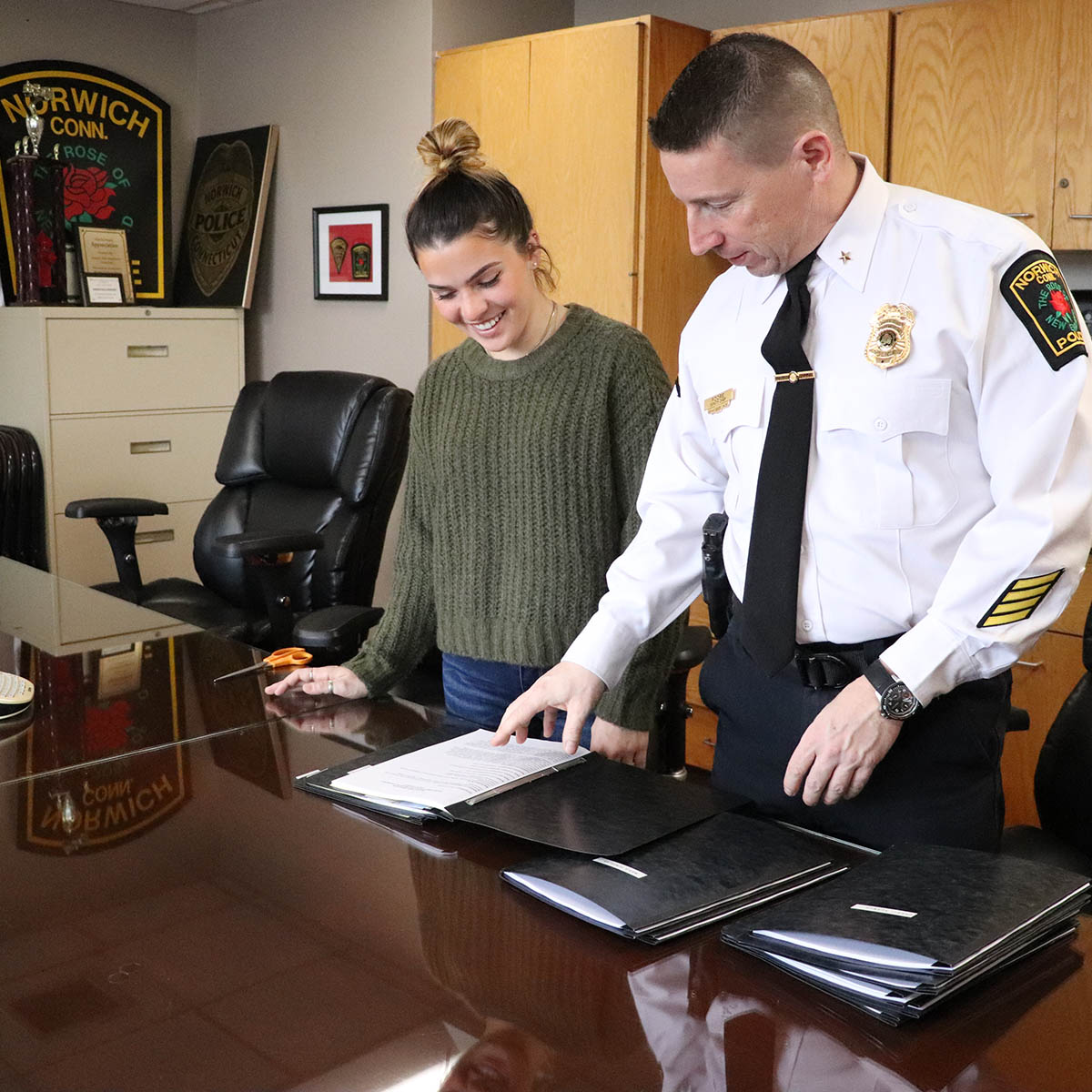 Relying on your Team
Lindsey Fairbank, Senior
Academics: Criminal Process
When Lindsey Fairbank decided what she wanted to study in college, it wasn't at the suggestion of a school advisor or even a parent. A favorite television show inspired her. "In high school, I watched a lot of Criminal Minds, and I wanted to do the kind of law enforcement work they were doing. I couldn't see myself doing anything else…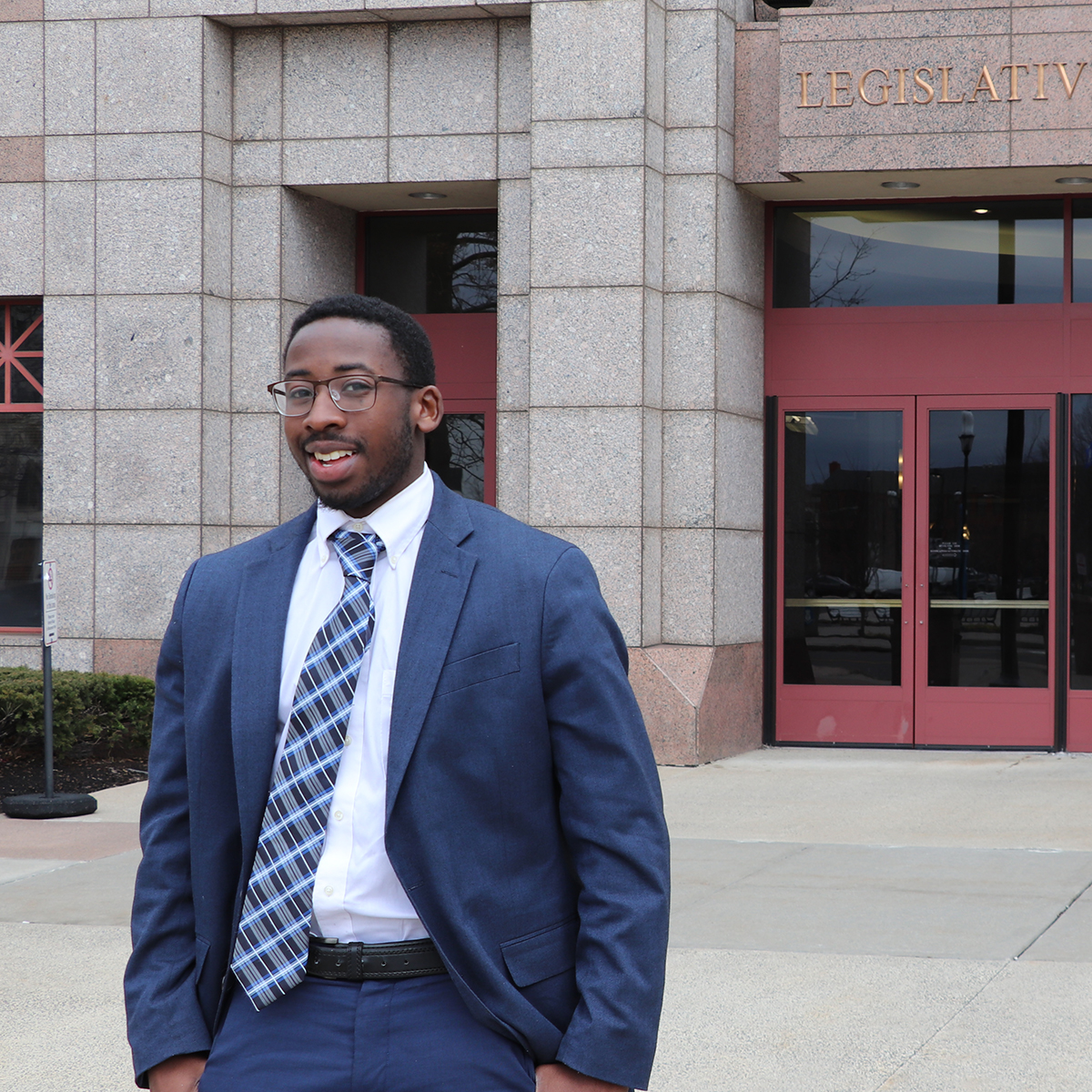 A Fresh Perspective.
Desmond Knowles, Senior
Academics: Homeland Security
Desmond Knowles has a perception of the Connecticut General Assembly (CGA) that is both hopeful and heartening. "One of the things that stands out to me from both sides is that they all work together. No matter what party or background they're from, everybody there wants to help Connecticut." Desmond's observation comes from first-hand experience through his recent internship with the CGA. Cut short because of COVID-19…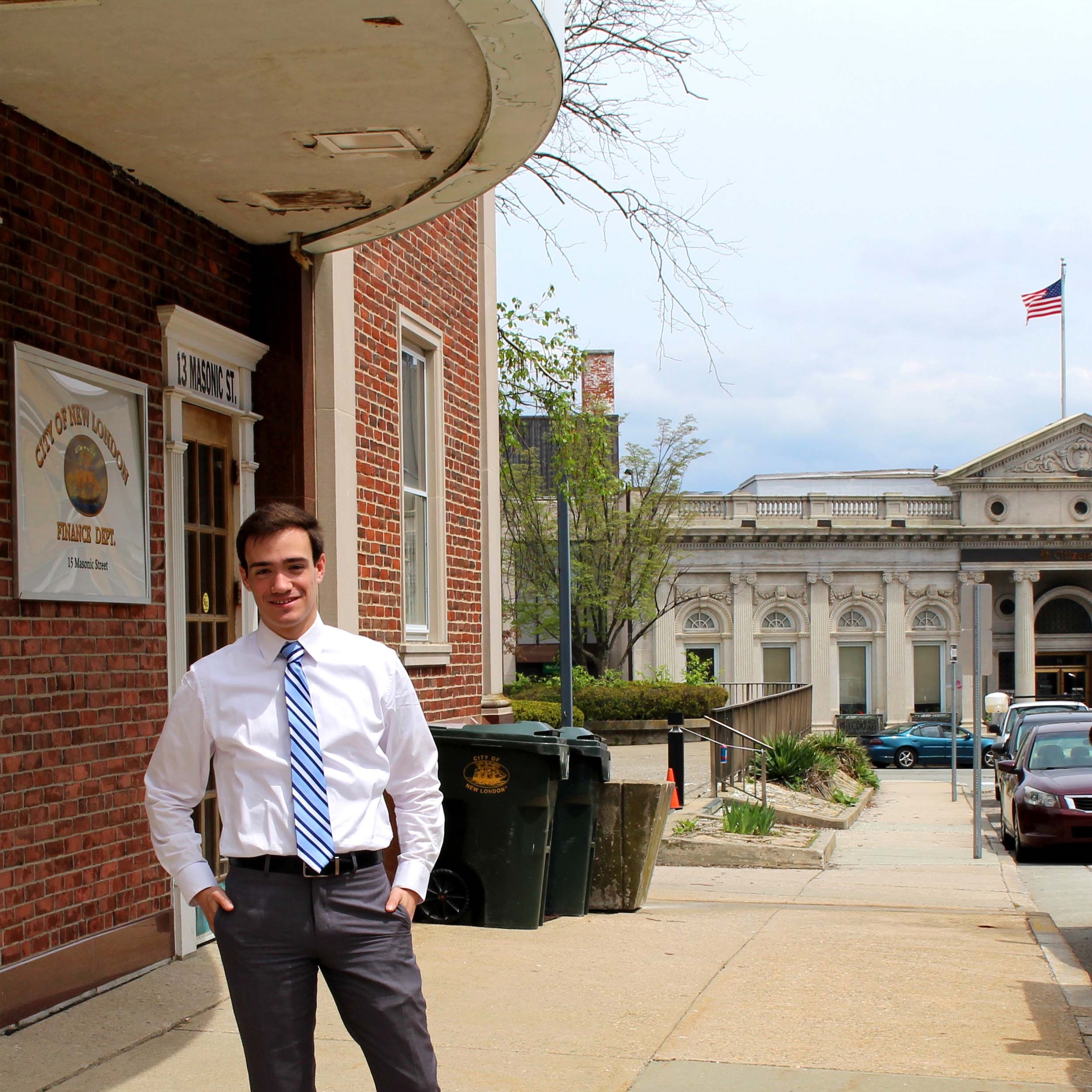 Opening Doors.
Academics: Homeland Security, graduated Cum Laude
On day one of Kevin Coleman's summer internship with the city of New London, he accompanied director of human services Jeannie Milstein on a trip to the state capitol and was introduced to the lieutenant governor and Chris Soto, New London's State Representative – talk about quickly growing your network! The rest of the summer was packed with rich learning environments providing first-hand exposure to a broad range of current issues, from the opioid crisis to immigration rights…