Zachary Marmo '17
Academics: Environmental Studies with minor in Psychology, graduated Summa Cum Laude
When science gets hands-on, it isn't just white coats in a laboratory. It can be pulling "settlement plates" off a dock in cold water with banged up knuckles on numb hands. That's what an environmental studies major would expect when he dives into marine biology.

What he didn't expect as an undergraduate was to make a discovery that could lead to a published paper.
 "I never expected there would be larger implications."
Marmo, while studying the Ecology of Long Island Sound with Dr. Christine Ramsay, chose to look at the diversity of marine fouling organisms in the Thames River as his research project. Organisms such as barnacles, bryozoans, algae/seaweed stick to and foul docks and boats.
They discovered a non-native species had settled on the settlement plates. "This new introduced species had been reported as far south as Cape Cod, but to our knowledge, has yet to be reported in Long Island Sound," said Ramsay.A bryozoan, a small colonial animal, tentatively identified as Tricellaria inoptinata, is a fast growing fouling organism that appears similar to a native species, Bugula neritina.
Marmo's work spawned continuing research. Led by Ramsay, who holds a doctorate in ecology, evolution and marine biology, environmental studies students are designing and conducting further experiments to determine the extent of the invasion and impacts of this new fouling organism.
"While this small organism may seem insignificant, it may have important implications for how we control the fouling organisms that attach themselves to boats, docks, oysters, mussels, or other economically important surfaces," said Ramsay.
Mitchell College has two distinct ecosystems—living laboratories—beach, dunes and docks on the east and woods and a pond to the west. "It is a great experience when you can take a student and show them that science isn't just about sitting in a lab behind a microscope, but about getting into the field," said Dr. Ramsay. "For students, seeing science in action in the world around them cultivates in-depth comprehension of the biological phenomena."
Surprisingly a small campus provides more opportunities to take on leadership roles. Marmo found a talent leading tours for prospective students and went on to serve as a presidential intern, resident assistant, Campus Master Plan committee member, orientation leader and peer mentor.
"I developed close relationships with all my advisors and had opportunities I don't think I would have had at a larger college."
Articulating the core philosophy at Mitchell College, Ramsay added, "I believe an effective educator does not stop at providing students with the tools needed to achieve academic success, but goes further to connect with the students and support their future personal success as well."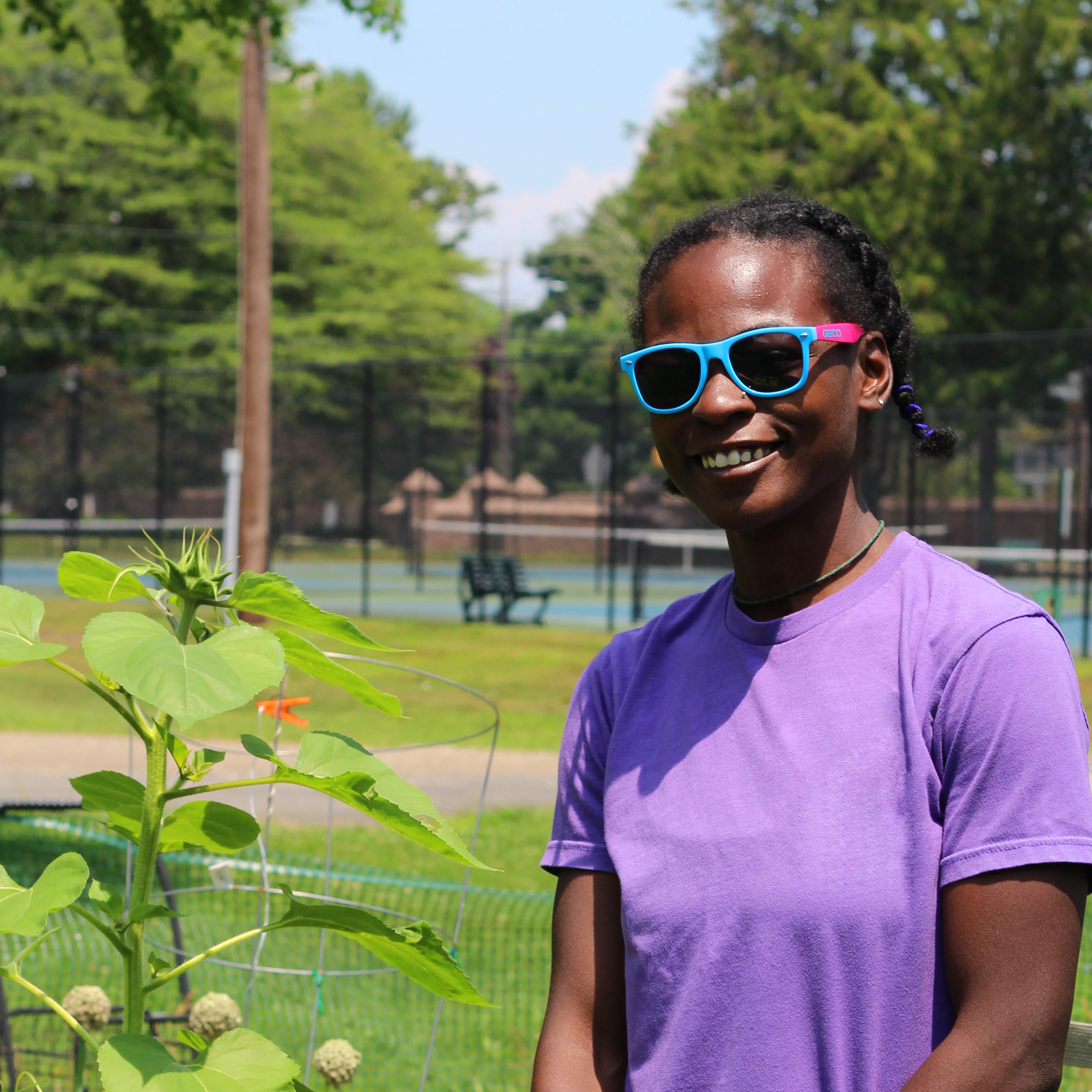 Cultivating Curiosity.
Academics: Environmental Studies
The rising sun, already searing, illuminates scattered trash left by visitors the night before. Gathering the garbage, Mitchell College senior and student researcher, Sharmaine Gregor next stoops to collect weeds and perform a visual scan of the flat areas for signs of plant growth. This regular routine offers Gregor insight into…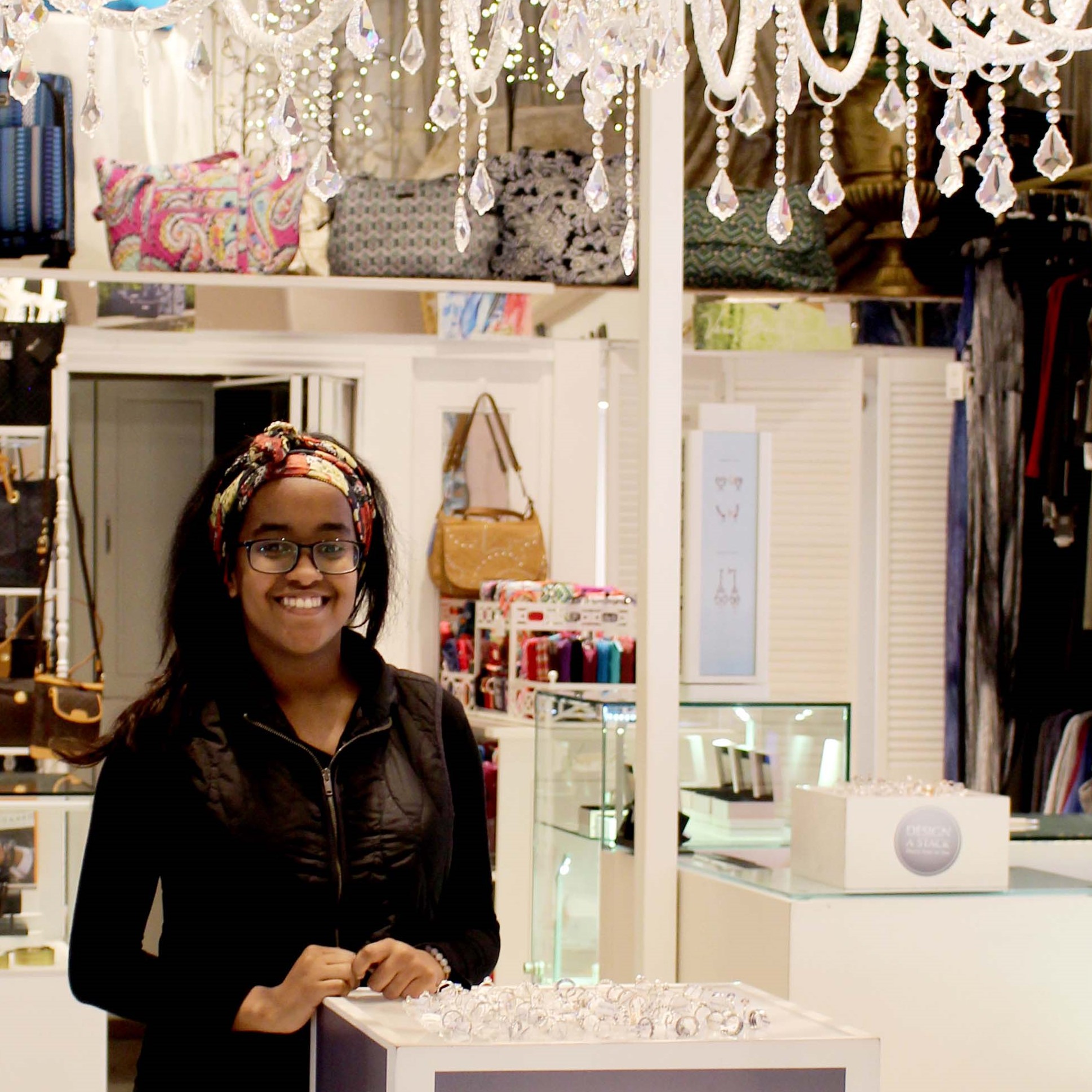 Dressed for Success.
Madison Benton-Neylon '19
Academics: Liberal & Professional Studies
When Madison arrived for the first day of her internship at Galina's at Mohegan Sun, she wasn't quite sure what to expect – or what she could bring to the table as an intern — at this high-end boutique located in a world class casino. Just days into the internship, Madison found her mojo…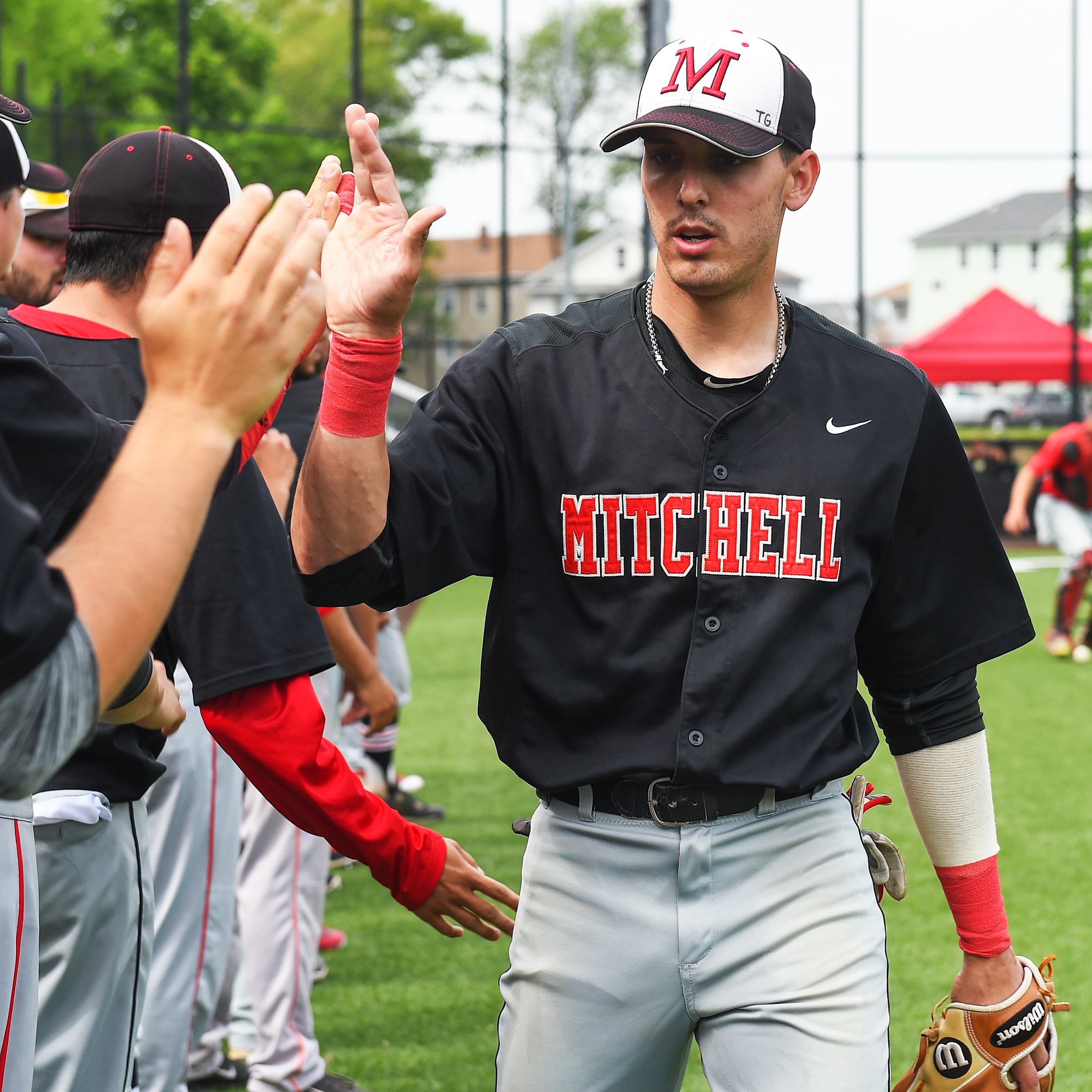 Outside Your Comfort Zone.
Garet Griffin '18
Academics: Sport & Fitness, graduated Cum Laude
Right off the bat, sports enthusiast and Mitchell College senior Garet Griffin wasn't sure if inside sales was for him. Field trips to partner organizations and mock interviews with the Integrative Career Development (ICD) program helped him land a paid internship with Mohegan Sun's inside sales team for the New England Black Wolves professional men's lacrosse team and the WNBA Connecticut Sun…