Gabriella Orlando, Senior
Communication/Graphic Design
Since she was a child, senior Gabriella Orlando has always loved art and puzzles and now sees the connection between the two. When she researched career opportunities in the art field, she realized graphic design was the perfect fit.
"People say, 'What do puzzles have to do with graphic design?' I say it's putting things together – combining my art and building skills to make something have meaning and look visually pretty."
Gabriella, who is studying communication with a concentration in graphic design, was able to put those skills to work and build a portfolio at her recent internship with Rena DeBortoli Design in Pawcatuck. COVID-19 did not get in the way of working in her internship either.
For both assignments, Gabriella, a visual learner, interacted with the clients in their setting before putting ideas to paper.
"We went to the restaurant and ate some of the food and got a sense of the vibe. We also visited the store to get a feel. Both visits helped with the creative process."
The start of her internship wasn't without challenges.
"I have Crohn's disease and I was in the hospital over the first couple of weeks, then my grandfather passed away, while I was working at my internship. Those were big struggles for me."
Through her graphic design classes, Gabriella has learned to think differently about things, and she remembers something that Professor Karen Ward, who teaches graphic design, often says.
"Professor Ward drills into my head that nothing is ever done, nothing is ever perfect. There is always room for improvement. I use that in the classroom and in life."
Mitchell's emphasis on teaching the ability to adjust and change is something that resonates with Gabriella.

"I live close to Mitchell and I wanted to be home. I was attending a larger school, didn't like dorm life and my grades were slipping. I transferred to Mitchell and fell in love with the school – the small classroom size, the professors who want you to succeed and help you do it, and the community of Mitchell students. Everyone is so friendly and wants to support you."
Gabriella has her sights set on taking the skills she acquired through her Mitchell education to apply for a Disney internship following her graduation, with the dream of then pursuing a full-time communications job with the company.
If that doesn't work out?
"I have made strong connections at Mitchell, through my classes and internship, and think I could use that network to land a graphic design job closer to home."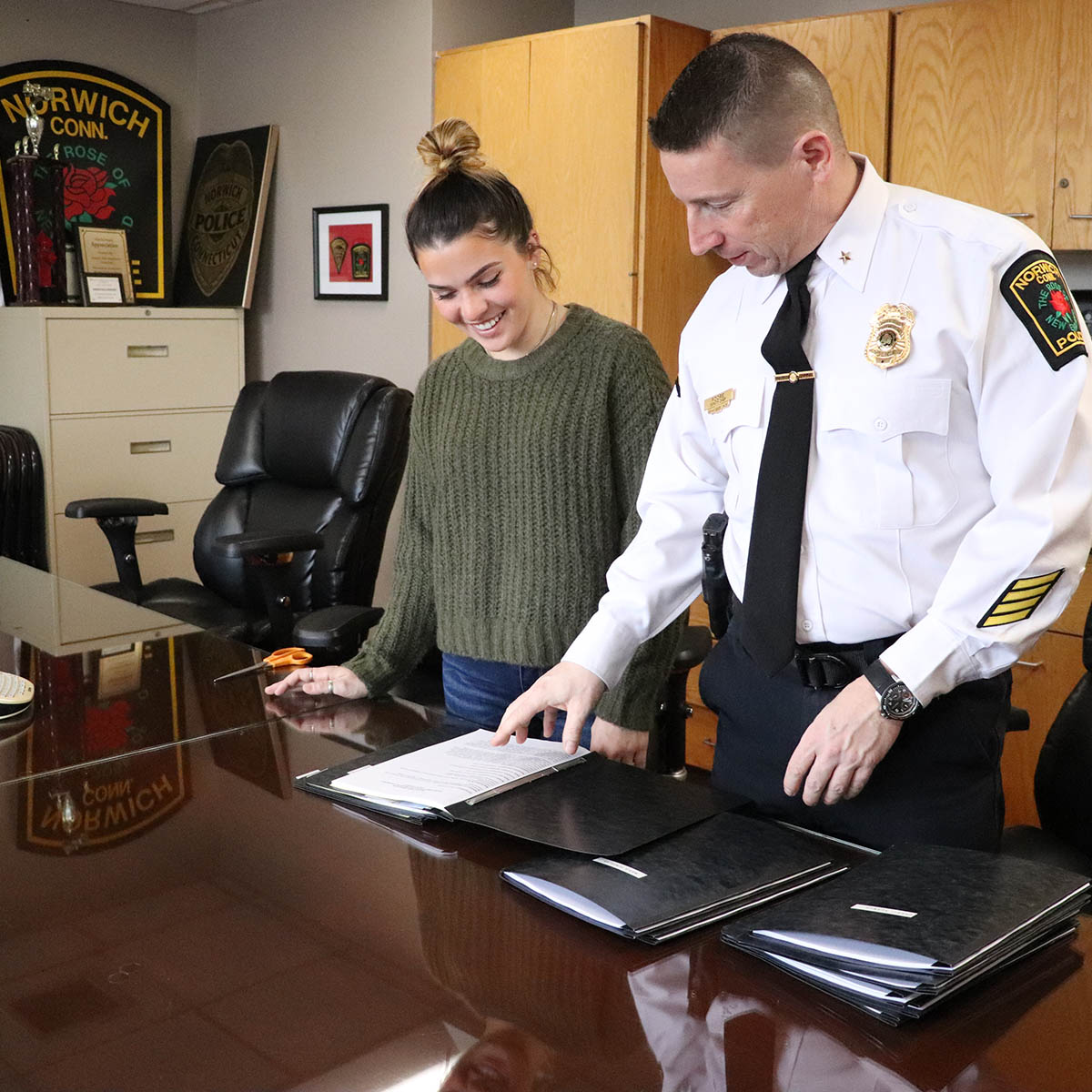 Relying on your Team
Lindsey Fairbank, Senior
Academics: Criminal Process
When Lindsey Fairbank decided what she wanted to study in college, it wasn't at the suggestion of a school advisor or even a parent. A favorite television show inspired her. "In high school, I watched a lot of Criminal Minds, and I wanted to do the kind of law enforcement work they were doing. I couldn't see myself doing anything else…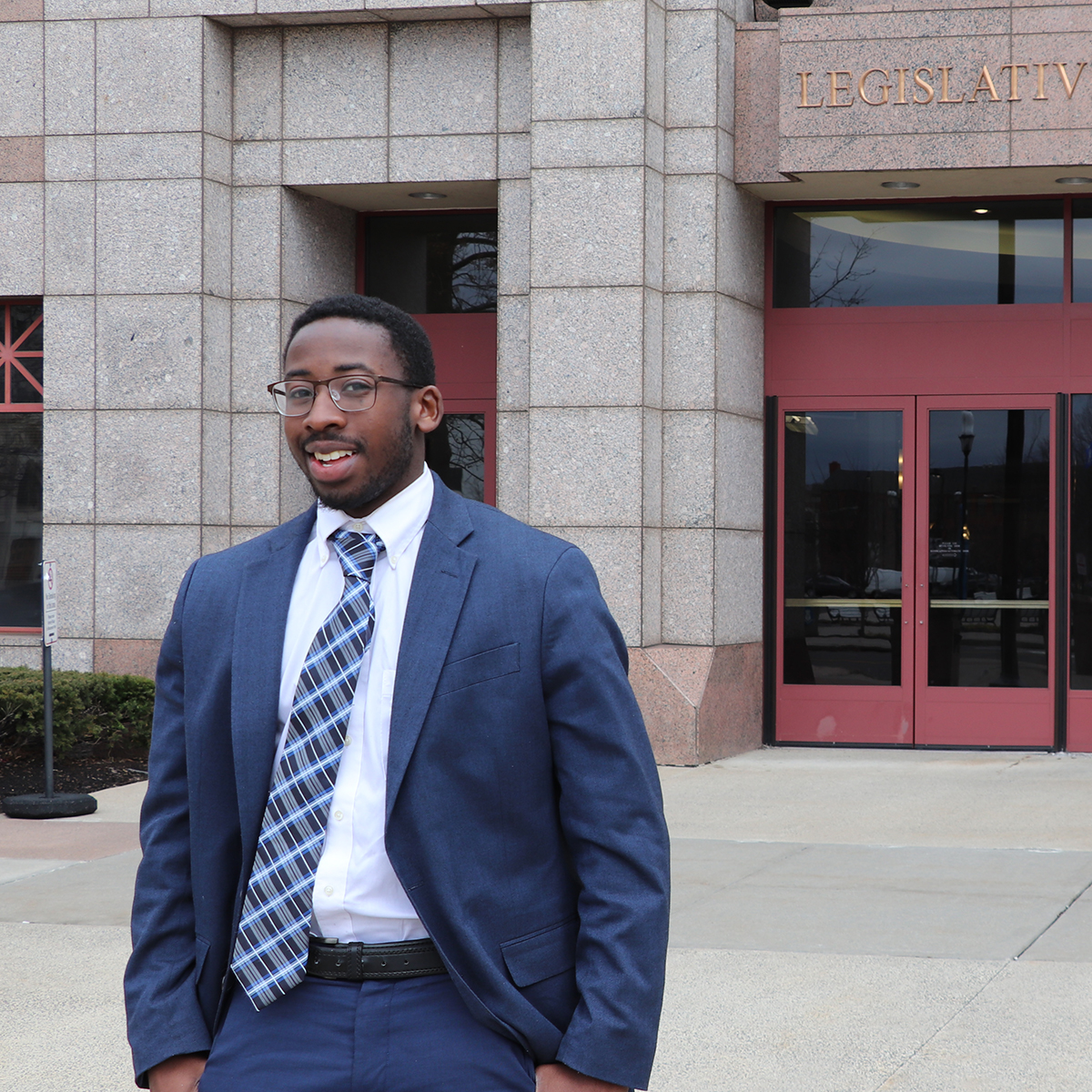 A Fresh Perspective.
Desmond Knowles, Senior
Academics: Homeland Security
Desmond Knowles has a perception of the Connecticut General Assembly (CGA) that is both hopeful and heartening. "One of the things that stands out to me from both sides is that they all work together. No matter what party or background they're from, everybody there wants to help Connecticut." Desmond's observation comes from first-hand experience through his recent internship with the CGA. Cut short because of COVID-19…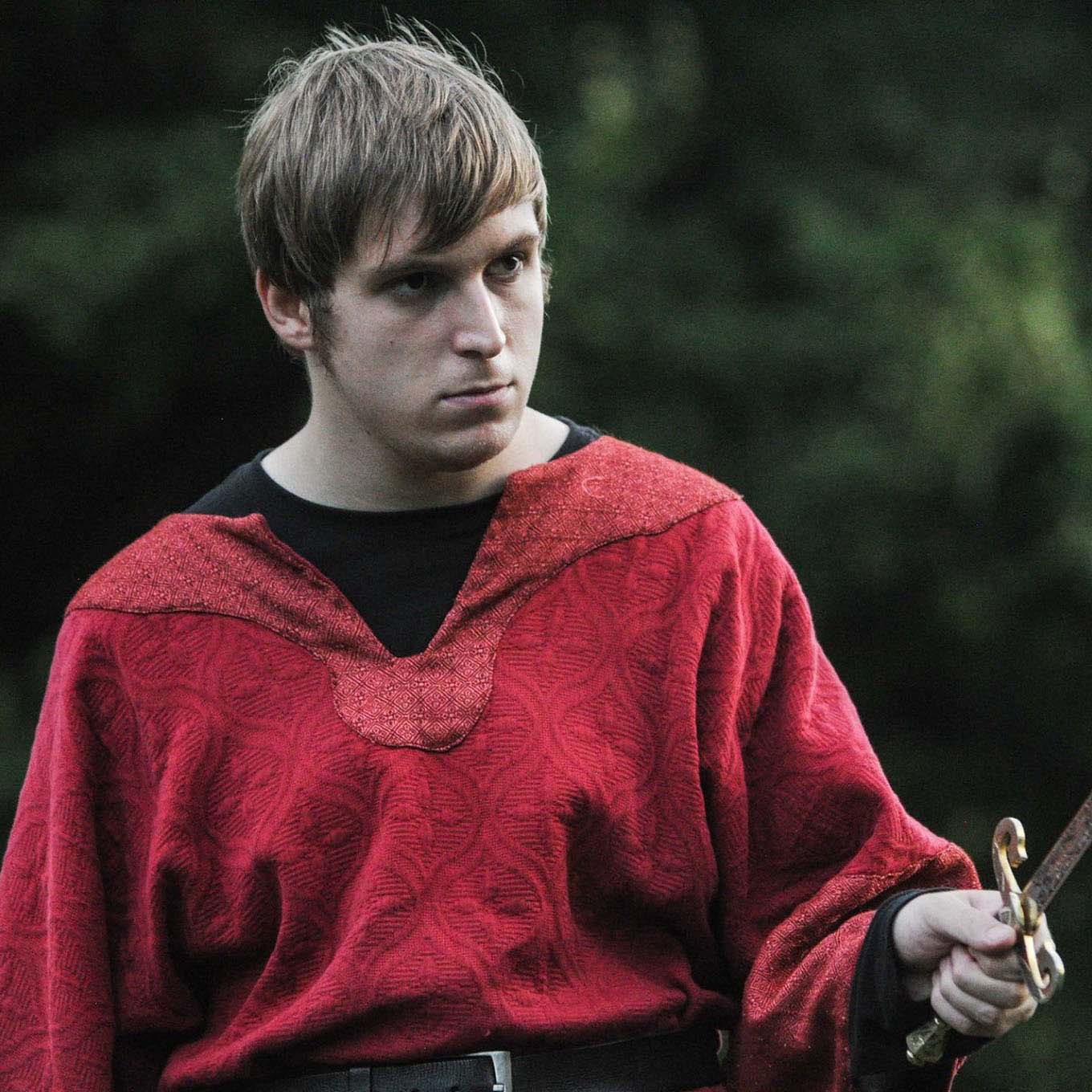 Shaking Things Up.
Academics: Communication
When he first started as a Thames student, Max Pevna would've never guessed that two summers later, he'd be a full-time communications major at Mitchell, performing Shakespeare at an outdoor amphitheater alongside one of the most adventurous classical theater companies…