Law & Justice Policy Studies
STUDENT RESOURCES
A Law & Justice Policy Studies Degree from Mitchell College is challenging, interactive, exciting, and rewarding. We offer programs in Criminal Justice with tracks in Programs and Treatments; Pre-law; and Justice Studies as well as a degree in Homeland Security.
Law & Justice Policy Studies Degrees:
B.A. Criminal Justice
B.A. Homeland Security
What can I do with this degree?
A degree in Criminal Justice or Homeland Security can prepare you for these potential careers:
Juvenile Probation Officer
Correctional Officer
Police Officer
Adult Probation Officer
Parole Officer
Critical Infrastructure & Information Security Management
Threat & Vulnerability Assessment
Emergency Management Operation
Investigation
Intelligence Analysis & Management
Public Administration
Government Planning
Political Science
International Affairs
Diplomatic Relations
Our Law & Justice Policy Studies Graduates Work In…
State Departments
Private Security Sectors
Government
STUDENT RESOURCES
REQUEST ADMISSIONS INFORMATION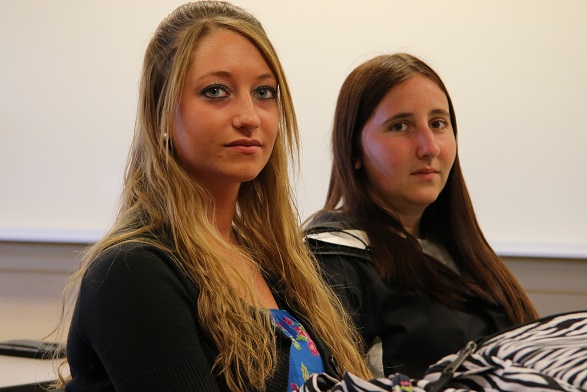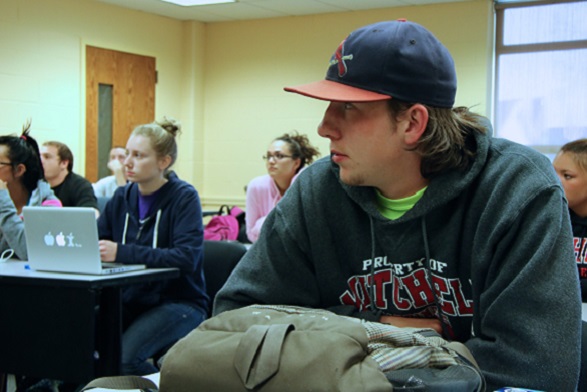 Criminal Justice
Mitchell College offers degree programs in the fascinating and rapidly-changing field of Criminal Justice. In this program, you'll get the advantage of an excellent liberal arts foundation, while learning the ins and outs of the country's criminal justice system. Upon graduation you will be able to:
Effectively communicate in written and oral form;
Critically evaluate sociological, psychological, and economic theories of crime causation;
Analyze and explain the various legal and social responses to crime;
Understand the moral, ethical and legal obligations of a criminal justice professional;
Understand that any effective response to crime will be the result of a cooperative effort between citizens and government.
The Bachelor of Arts program allows you to specialize in one of the following three concentrations:
Programs & Treatment
Pre-Law
Justice Studies
The Pre-Law track provides students with the opportunity to participate in targeted legal oriented internships and concentrated pre-law coursework. You'll also take part in the Law and Society Association – a student run organization that sponsors guess speakers and field trips, attends conferences and helps prepare students for the LSAT exam. Field Experience opportunities include the state's attorney's office, the public defender's office and the offices of private attorneys. The Justice Studies track offers an appreciation of the full complexity of the American criminal justice system. Students will fully explore the social, legal, philosophical, and technological implications of American justice in the 21st century. Students can choose among field experiences with local, state and federal law enforcement agencies. The Programs and Treatment track will focus on career preparation in the fields of correctional counseling, case management, program administration, victim advocacy, and substance abuse treatment. Specific field experiences with Probation, Parole, Corrections, and community based treatment programs offer a rich experience to complement the classroom component. The Track also helps prepare the student for eventual certification as a substance abuse counselor.
Learn Real World Skills in A Real World Setting
Criminal Justice students at Mitchell College participate in our dynamic Field Experience program. They gain practical skills they'll use in future positions by working "out in the field" with police, parole, and probation officers, in the local court system and in other settings. If you're a pre-law student, you'll participate in independent study and targeted internships. You'll also take part in the Law and Society Association – a student-run organization that sponsors guest speakers and field trips, attends conferences, and helps prepare students for the LSAT exam.
Homeland Security
Preparedness for natural and man-made disasters has long been an objective of governmental and nongovernmental agencies at all levels – national, state and local. The effective 21st Century defense of our nation requires individuals with both a practical and theoretical understanding of the issues presented by terrorism, both foreign and domestic. Mitchell College's Bachelor of Arts degree in Homeland Security has been designed to assist in meeting that need.
The Bachelor of Arts program in Homeland Security provides students with the intellectual tools necessary to:
Understand the nature and extent terrorist threat to the United States, including the motives and methods of various foreign and domestic terrorist organizations;
Analyze, understand and potentially mitigate terrorist efforts from the perspective of law enforcement, our legal system, our intelligence communities and the military;
Contrast U.S. historical, ideological and cultural traditions with those of various foreign and domestic terrorist groups;
Understand the legal, Constitutional and ethical challenges presented by our efforts to meet the terrorist threat through border control, surveillance, detention, interrogation and punishment; and
Appreciate the challenges presented to the various domestic agencies charged with maintaining the security of the homeland, including organizational design, management and inter-agency coordination and cooperation at the local, state and national level.
Learn Real World Skills in a Real World Setting
In addition to class work, acquiring hands-on experience through internships is a pivotal feature of the Homeland Security major. The senior Field Experience is designed to enhance students' knowledge of Homeland Security by having their academic studies applied to a professional work experience. Field Experience possibilities include: local, state and federal law enforcement agencies; the Connecticut Judicial Department; the Connecticut Department of Corrections; and The United States Coast Guard. Additionally, private security and corporate security possibilities exist at the Mohegan Sun and Foxwoods resort casinos and at Pfizer Pharmaceuticals.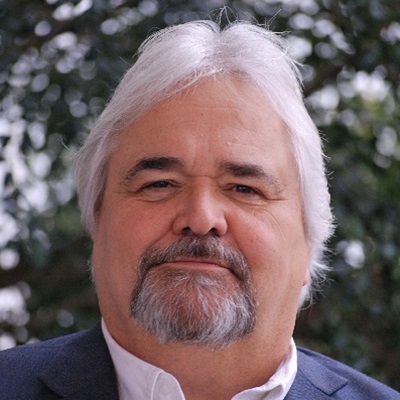 George Wezner, M.S.
Assistant Professor
My professors have given me a lot of ideas about what is possible. They have worked in the field and they have contacts who can help us.
Willeen Pun
Class of 2017, Criminal Justice