How would you like to stretch yourself?
Did you perform in plays in high school? Never stepped on a stage in your life, but love the theater? Do you think you've got the singing chops, but want to grow in your vocal skills? Have a special affinity for dance? Harbor a secret desire to DJ? Want to take a photography or film class?
You've got opportunities to shine at Mitchell.
With our growing theater program, new choral ensemble, on-air radio station, step team, dance team, and classes in music, theater, photography, fine arts and film, students have a variety of ways to stretch themselves creatively.
No waiting in the wings.
Mitchell College Players
Each year, Mitchell students through the Mitchell College Players stage a fall play and spring musical in addition to other performances such as cabaret, improv comedy, and one acts.
Auditions are open to all, and students together create the magic on-stage and backstage. Many students have their first theater experience at Mitchell and find their voice, discovering a hidden love for the art! Recent past performances include Hair, Godspell, The Wizard of Oz and The Miser. Flock Theatre, our resident theater company and one of the most adventurous classical theatre companies in New England, involves Mitchell students in their productions and brings productions to campus from their repertoire of Shakespeare, plays, and festivals. Flock directors and actors also instruct in Mitchell courses.
The Red Barn
With great excitement, we have commenced on the rebuilding of our Red Barn on campus, which will feature a black box theater and house our thriving drama program. For more information on this exciting project, visit mitchell.edu/red-barn.
Questions? 
Please contact Jessie Doro McKay, Co-Director and Faculty Advisor for the Mitchell College Players at 860-701-7790 or mckay_j@mitchell.edu.
Getting vocal.
Select Chorus
Under the direction of Jonathan (Jono) Babbitt, the Mitchell College Select Chorus is an all-auditioned group which meets for five hours of rehearsal and private voice instruction each week. Repertoire ranges from 16th-century motets to arrangements of Crosby, Stills, Nash and Young tunes, American spirituals and contemporary New England compositions. The chorus performs on-campus in support of College events, and serves as Ambassadors of Mitchell College to the New London community and region when performing off-campus. For more information, contact Jono at babbitt_j@mitchell.edu.
About the Director
Jonathan Babbitt, Director of Choral Activities, Coordinator of Applied Music Studies and Adjunct Professor of Music at Mitchell, earned his bachelor's and master's at Yale and Yale School of Music where he direct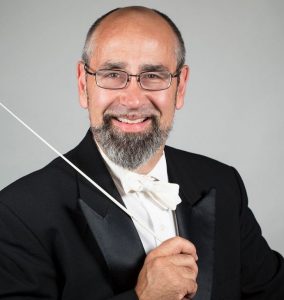 ed the Yale Freshman Chorus and was associate director of the Yale Glee Club. His numerous years of experience as a teacher, clinician, conductor, recitalist, adjudicator and composer contribute greatly to the music landscape at Mitchell College. Visit Jono's bio to learn more.
---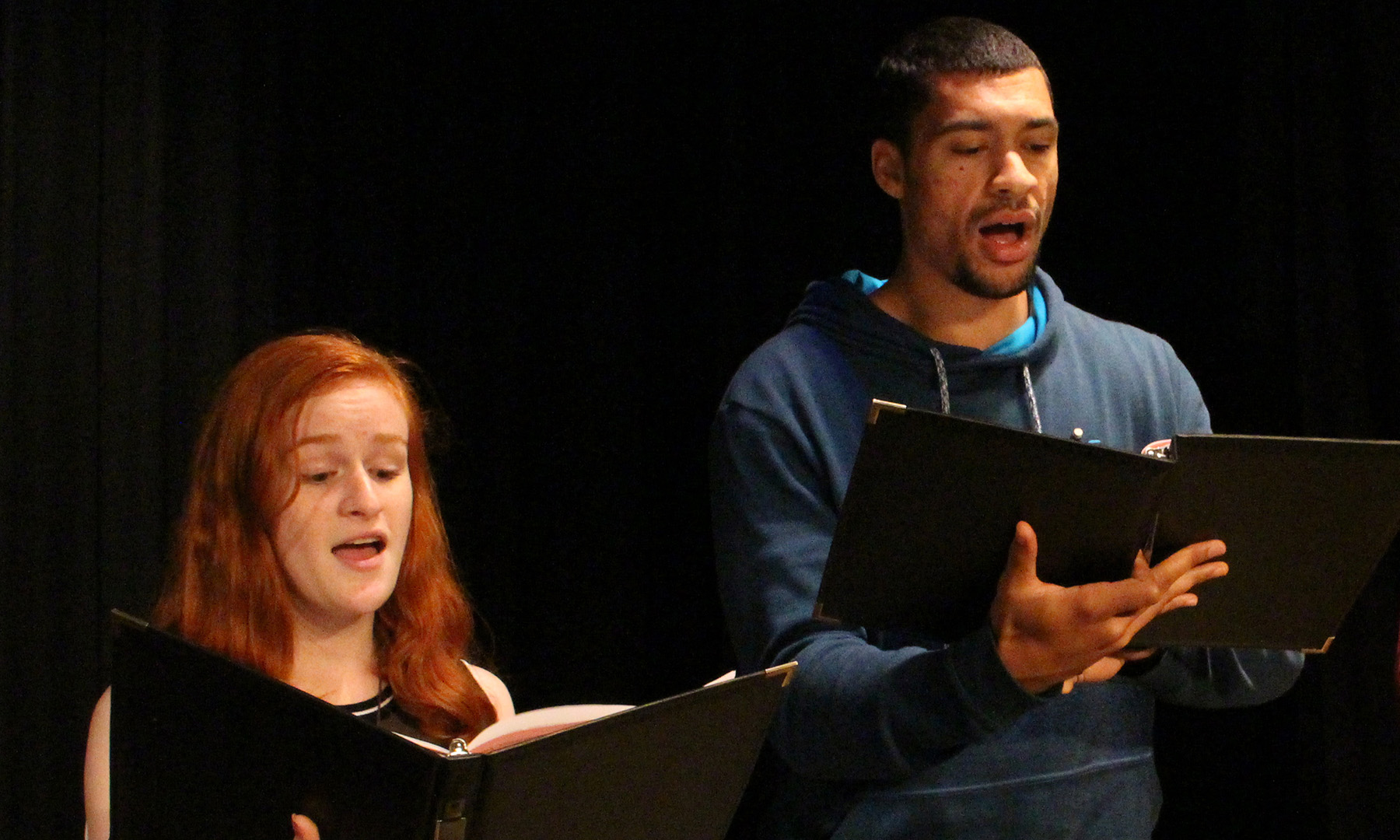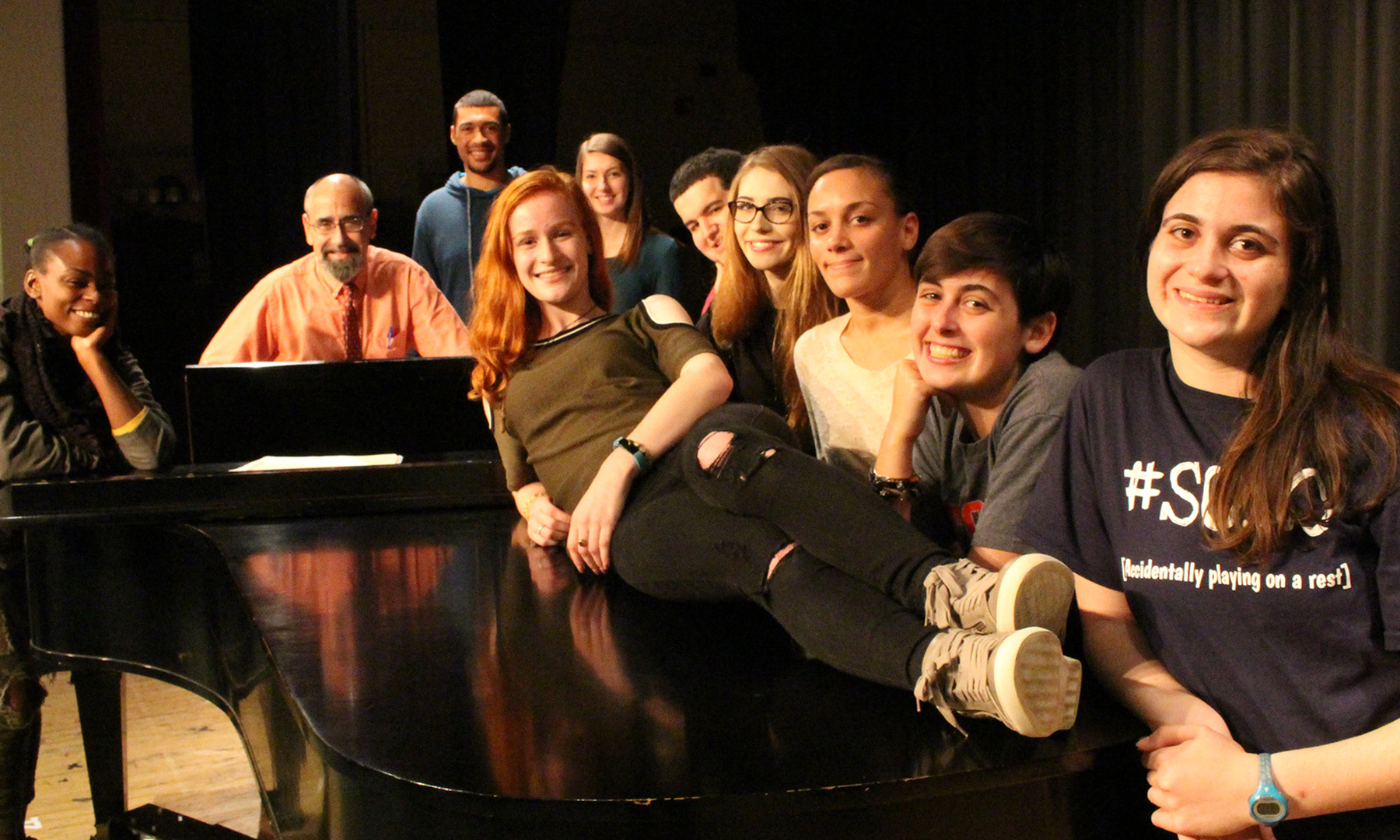 In southeastern Connecticut, boredom is not an option.