Sam Law, Senior
Psychology
Senior Sam Law found the perfect opportunity through his internship at Glow Up Therapy to put some of the skills he has acquired over the years through the Mitchell Ability Model to work. Critical and creative thinking, communication and technology literacy all came into play as Sam researched and wrote social media and blog posts for the mental health practice in Mystic.
"I wrote about mental health topics, like stress and gaslighting. I was lucky that my internship was remote, so I had the ability to work on my own time. I worked almost every day researching or writing drafts, and I tried to relax on Sundays."
Winding down a busy senior year at Mitchell, Sam, a resident assistant, did face some challenges.
"Time management was a challenge, as my internship coincided with my work on my senior capstone project, which is studying how to use exercise to treat anxiety. My internship supervisor and I worked out an effective system, though, that allowed me to plan out my week and break down my work."
A general psychology major with a minor in family development, Sam credits his internship with helping to solidify his future goals. He has thought about being a therapist from a young age, when he realized he liked making people feel better about themselves and less anxious.
"Through my internship, I was able to gain experience in a work environment I was not familiar with. My internship pointed me in the right direction for my future career, affirming that I want to be therapist and use my ability to understand the meaning in what people are saying and to empathize with them."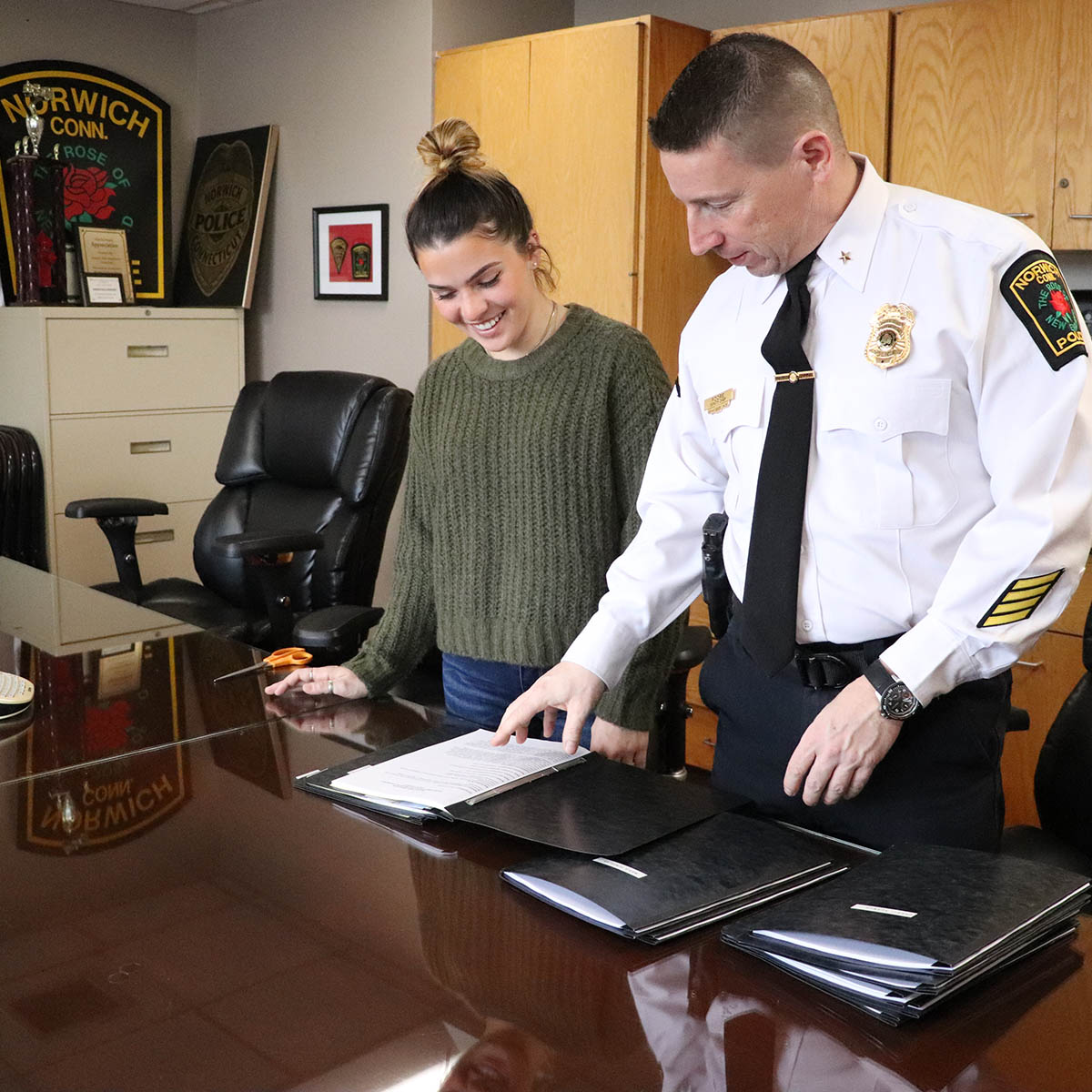 Relying on your Team.
Lindsey Fairbank, Senior
Academics: Criminal Process
When Lindsey Fairbank decided what she wanted to study in college, it wasn't at the suggestion of a school advisor or even a parent. A favorite television show inspired her. "In high school, I watched a lot of Criminal Minds, and I wanted to do the kind of law enforcement work they were doing. I couldn't see myself doing anything else…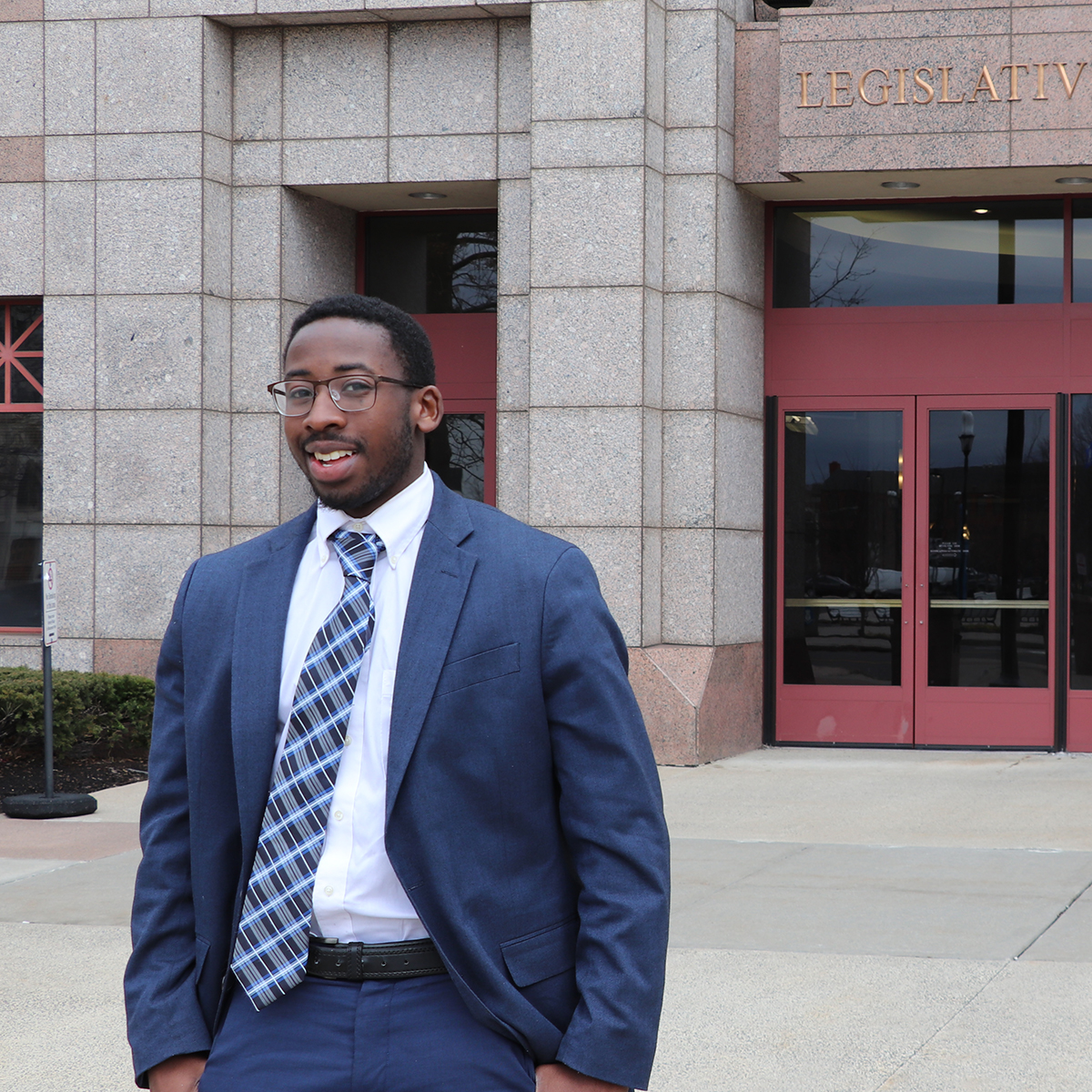 A Fresh Perspective.
Desmond Knowles, Senior
Academics: Homeland Security
Desmond Knowles has a perception of the Connecticut General Assembly (CGA) that is both hopeful and heartening. "One of the things that stands out to me from both sides is that they all work together. No matter what party or background they're from, everybody there wants to help Connecticut." Desmond's observation comes from first-hand experience through his recent internship with the CGA. Cut short because of COVID-19…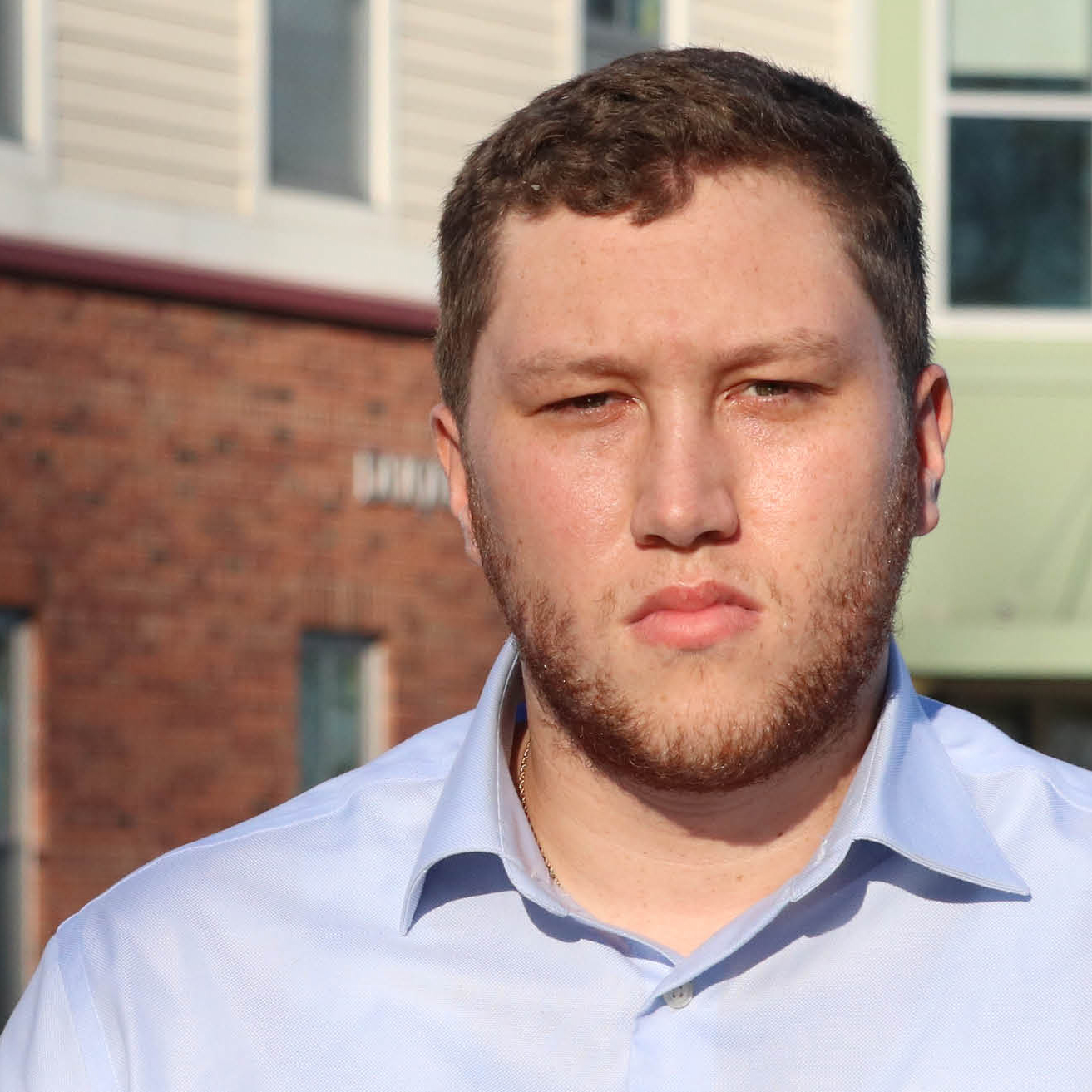 Paying it Forward.
Academics: Criminal Justice/PreLaw
Senior Justice Ford's long-term plan after he graduates from Mitchell is to come full circle, thanks in part to what he discovered at his internship at New London City Hall, working with the Chief Administrative Officer in the Office of the Mayor…