Max Pevna, Senior
Academics: Communication
When he first started as a Thames student, Max Pevna would've never guessed that two summers later, he'd be a full-time communications major at Mitchell, performing Shakespeare at an outdoor amphitheater alongside one of the most adventurous classical theater companies in New England.
Thanks to his Integrative Career Development (ICD) summer internship with Flock Theatre, Max gained a full range of experiences in the world of theater production as he helped Flock prepare for three weekends of Shakespeare's King Henry IV, Part I.
No single day of his internship was the same – whether he was delivering props, rehearsing lines, or crafting shields and swords for actors to use, Max received personal encouragement from Flock's professionals, every step of the way.
"They've been very supportive, and give me good feedback. They help me if I have trouble with something – like if I'm painting, I can ask for input on how something looks and touch it up before the play opens," said Pevna.
Max even experienced what goes on behind the scenes with the business and marketing aspects of theater, going door to door with another intern to meet local businesses and asking if they wanted to purchase ad space in the program. No matter what decision each store owner made, he learned first-hand how to maintain a professional and courteous attitude.
Flock asked him to step out of his comfort zone and take his internship experience to the next level by taking on a part in King Henry IV, Part I as John Lancaster, the character third in line for King Henry's throne.
"I wasn't sure about it because I've never acted Shakespeare before." 
Though he had acted in high school and with the Mitchell College Players, it was both a new kind of venue for him – the outdoor amphitheater at Connecticut College's Arboretum – and an entirely new style of acting. Max agreed to take on the role, and he was ready for his lines well before the play!
For students who don't have any experience with theater, Max encourages them to just give it a try…
"It's a good way to make a lot of friends and kind of come out of your shell because you can't just be your normal, quiet self – you have to open up as a different character and all that. You don't know unless you try it."
To learn more about internships and career experiences through Integrative Career Development at Mitchell College, visit mitchell.edu/icd.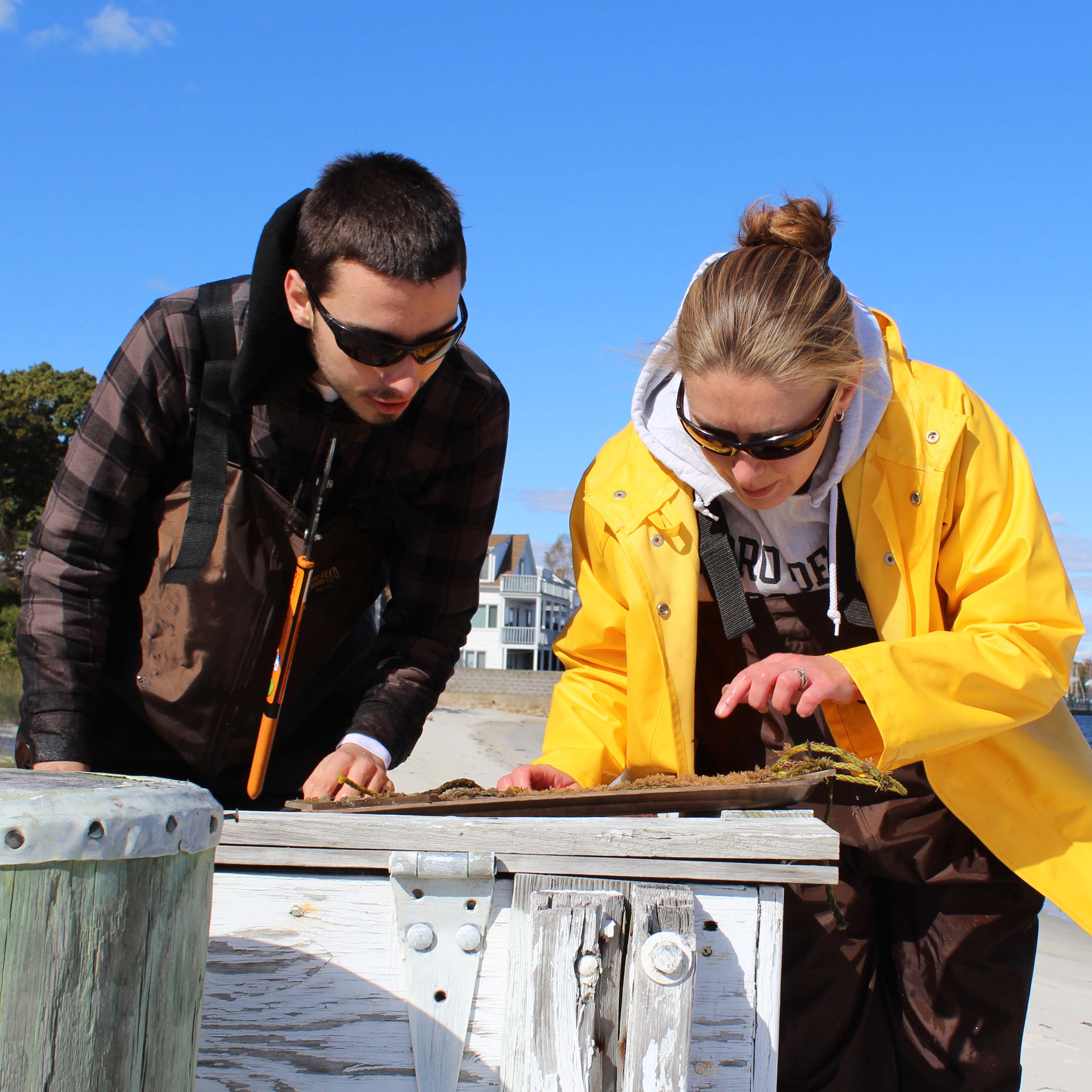 Discovery on the Docks.
Zachary Marmo '17
Academics: Environmental Studies with minor in Psychology, Summa Cum Laude
When science gets hands-on, it isn't just white coats in a laboratory. It can be pulling "settlement plates" off a dock in cold water with banged up knuckles on numb hands. That's what an environmental studies major would expect when he dives into marine biology. What he didn't expect as an undergraduate was…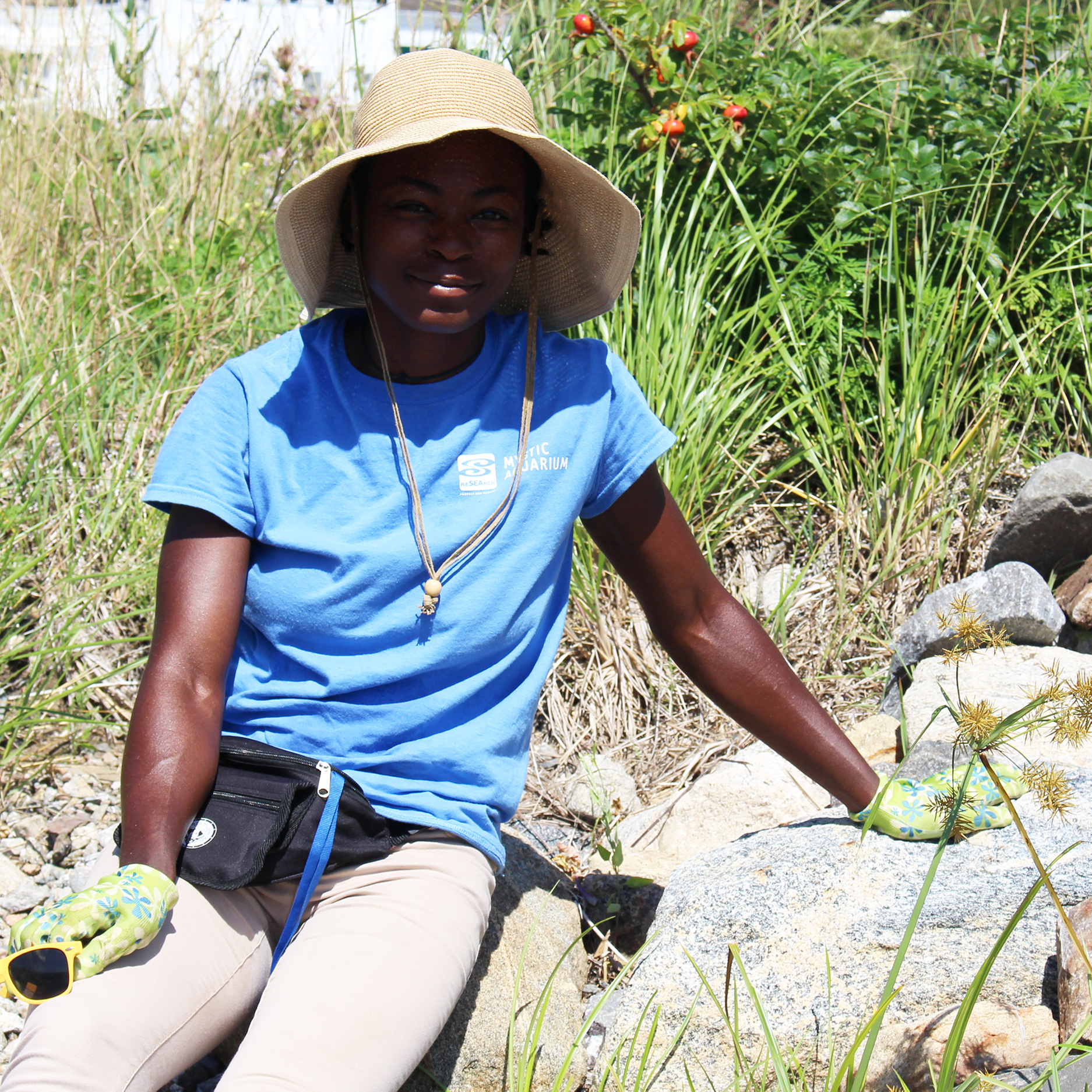 Cultivating Curiosity.
Sharmaine Gregor '19
Academics: Environmental Studies
The rising summer sun, already searing, illuminates scattered trash left by visitors the night before. Gathering the refuse, Mitchell College senior and student researcher, Sharmaine Gregor next stoops to collect weeds and perform a visual scan of the flat areas for signs of plant growth. This regular routine offers Gregor insight into…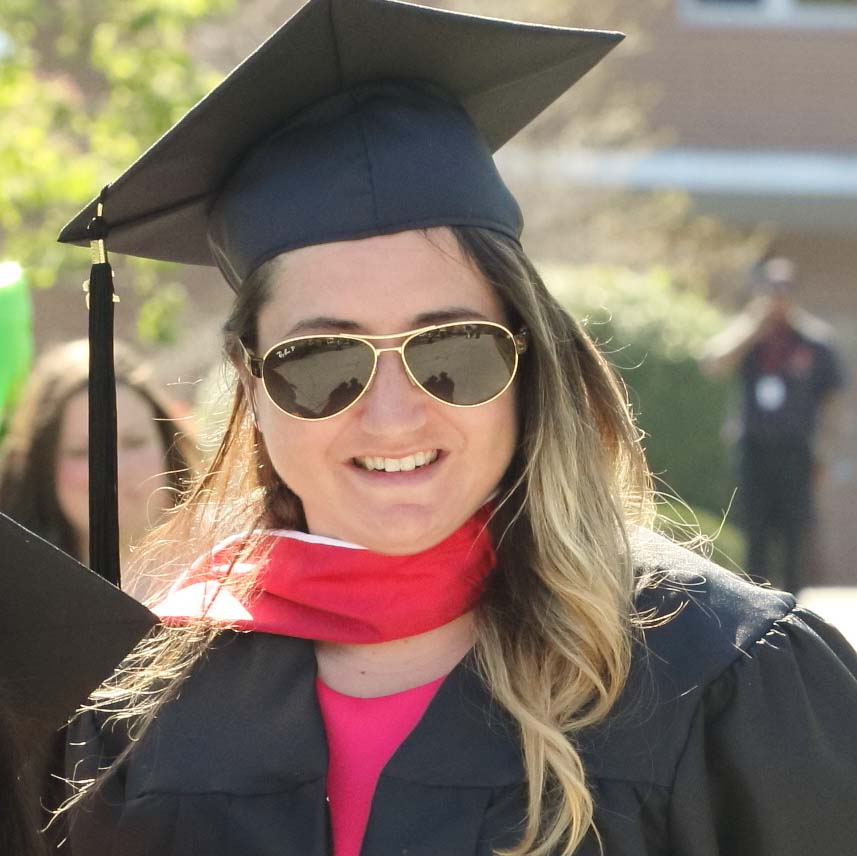 Purposeful Work.
Sarah Turner '16
Academics: Liberal & Professional Studies – Individualized
Sarah Turner didn't know exactly what to expect when she sat down to discuss a potential internship with Gino DeMaio, CEO of Sound Community Services, Inc., but she knew that he and his organization were highly recommended by her faculty advisor and she knew the College's Office of Integrative Career Development was building a strong partnership with SCSI. When DeMaio and Turner imagined a…