Julia Reid '19
Human Development with Early Childhood Education certification
Julia Reid '19, always dreamed of writing a children's book but found many excuses to stop herself from doing it. Then, when the COVID-19 pandemic hit and the world slowed, she decided to take the risk and follow her dream.
"Writing has always been a hobby of mine, but I was terrified of putting a story out there with my name on it. Now I am so happy I did it! It's rewarding to have my family name on a published book!"
Julia's book, Alex and the Magical Coat, was recently published by Leaning Rock Press and is available through Amazon and Barnes & Noble. The story, written for children but enjoyed by all ages, teaches a lesson in the value of being open to others and not prejudging.
"Through this story, the lesson I really focused on was not judging someone before you get to know them. If we could all get past someone's skin color, appearance or style and really take the chance to know them, I think the world could be a better place."
Julia used her grandmother as her inspiration to write her book.
"When I was younger, my grandma often told stories similar to the one I've written. I never forgot those stories, and I wanted to write my own version to share with others."
A special education teacher at The Friendship School in Waterford and a former instructor at the Regional Multicultural Magnet School in New London, she is eager to show all of her students – past, present and future – that it is possible to set a goal and work hard to achieve it.
"I was amazed to see the process of how a book is created from start to finish, and I can't wait to share it with my students. I plan on making this book a series because there are so many lessons to learn and adventures to take with Alex. I also have several other ideas for children's books that I would like to explore in the future."
Julia, who earned her degree magna cum laude in Human Development with an Early Childhood Education certification, drew on lessons learned from her children's literature class when writing her book.
"We learned about different kinds of children's books, what makes a good book and how to write a good book. I utilized many of the skills from this class during the writing process and use them every day at work as well. Other Mitchell classes that show up for me in my work as a teacher are race, culture and ethnicity, psychology, special education and family systems. And because of the connections I made through small classes and dedicated professors at Mitchell, I now have a full-time teaching job right out of college."
Small classes and engaged faculty and staff are not the only things that make Mitchell special to Julia. Its diverse campus also tops her list.
"At Mitchell everyone is not only accepted but treasured."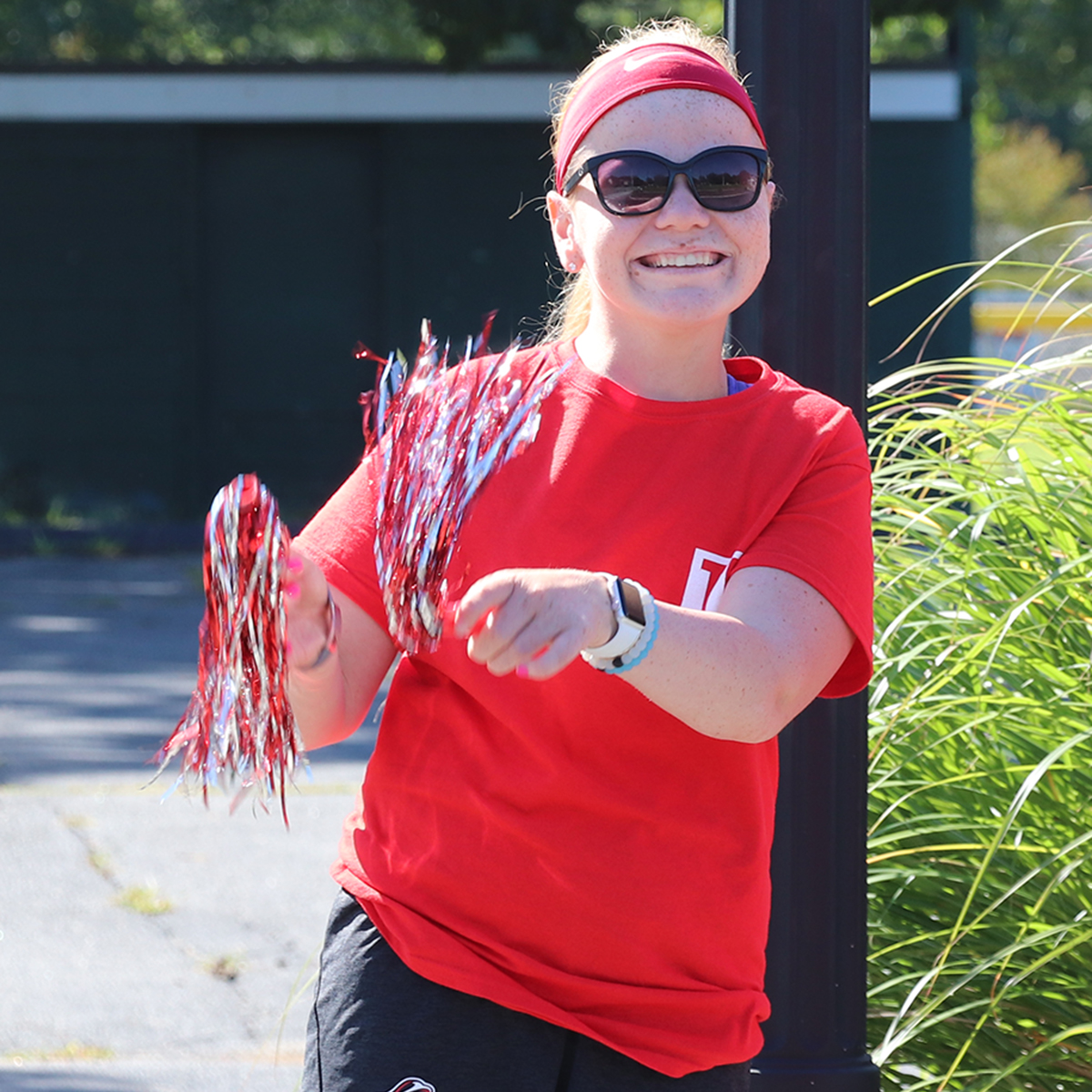 Defining Moments.
Emma Quinn, Senior
Academics: Hospitality & Tourism
Emma Quinn points to her election as the first female president of Thames at Mitchell College Student Government Association as a defining moment in her transition to a confident student leader. The process included a campaign, a debate and an acceptance speech. "I would never have done that in high school. It was the start of changing, of saying I can hold on to this big responsibility…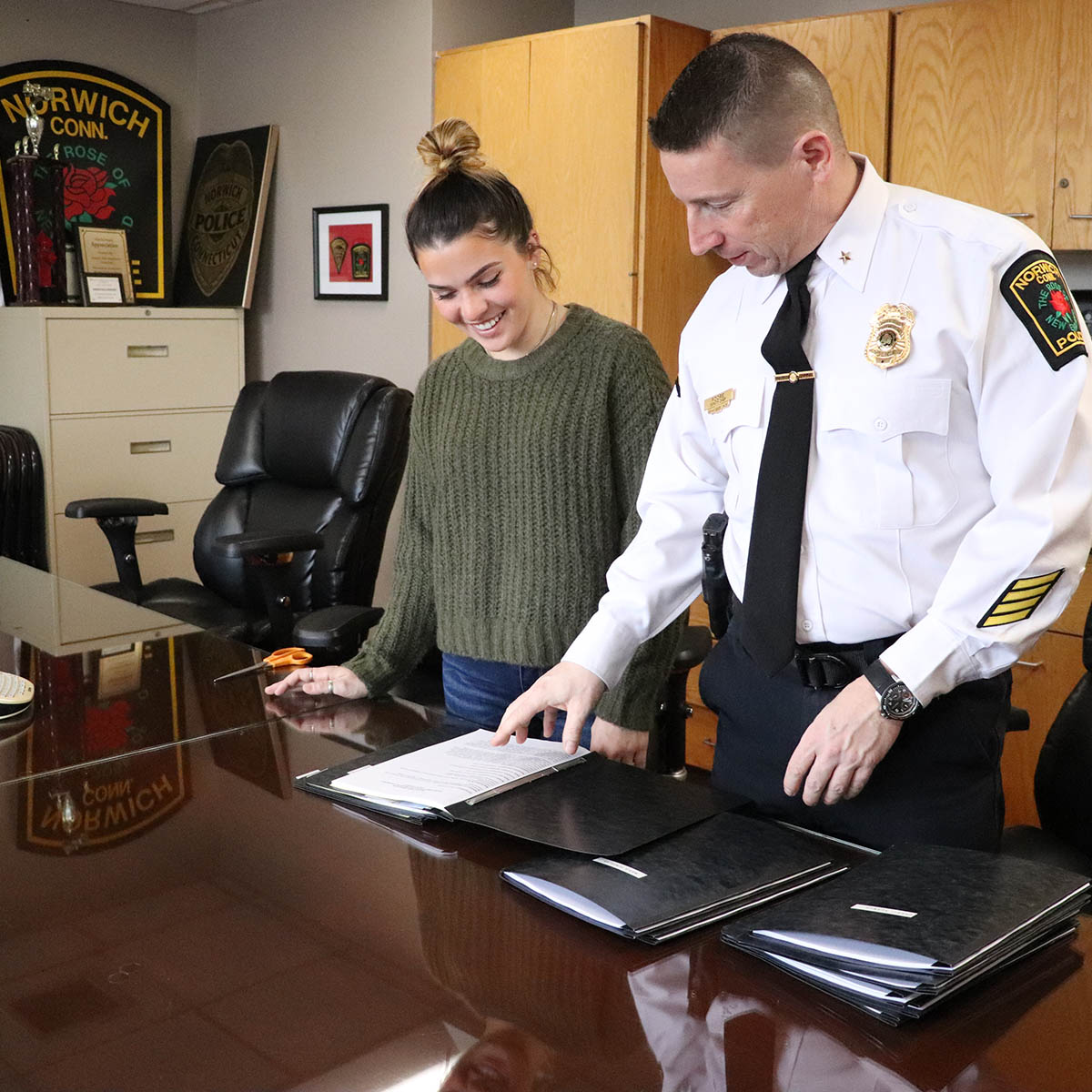 Relying on Your Team.
Lindsey Fairbank, Senior
Academics: Criminal Process
When Lindsey Fairbank decided what she wanted to study in college, it wasn't at the suggestion of a school advisor or even a parent. A favorite television show inspired her. "In high school, I watched a lot of Criminal Minds, and I wanted to do the kind of law enforcement work they were doing. I couldn't see myself doing anything else…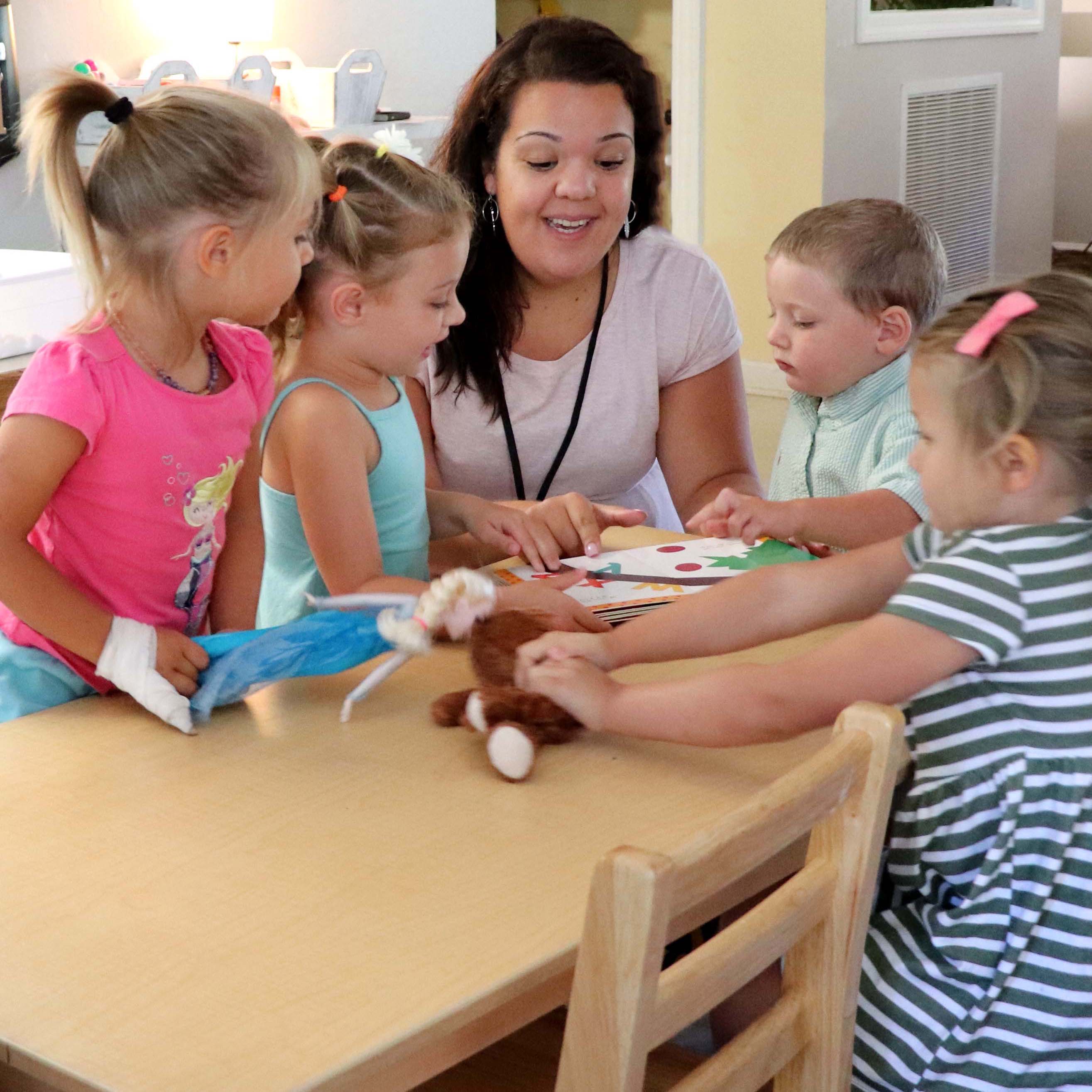 In Pursuit of a Passion.
Academics: Early Childhood Education, graduated Magna Cum Laude
After transferring to Mitchell College, Jessica Servidio quickly felt at home, forming relationships with the education faculty, shadowing teachers at the Children's Learning Center (CLC), and making friends with other education students as they took the preschool children around campus to explore Mitchell's unique surroundings. The valuable experience she gained in this personalized learning environment helped…