Jessica Servidio '18
Academics: Early Childhood Education, graduated Magna Cum Laude
After transferring to Mitchell College, Jessica Servidio quickly felt at home, forming relationships with the education faculty, shadowing teachers at the Children's Learning Center (CLC), and making friends with other education students as they took the preschool children around campus to explore Mitchell's unique surroundings. The valuable experience she gained in this personalized learning environment helped launch her education career, and she accepted a full-time teaching position at the CLC after graduation.
The CLC functions as a holistic, on-campus learning lab based on the Reggio Emilio approach, a child-centered model that mirrors the College's student-centered Mitchell Ability Model. Their holistic curriculum is driven by each child's sense of curiosity and interests, and they utilize the many learning environments available on campus. The Center is also a resource for the New London community, providing preschool offerings for working parents and this past summer launched a weekly children's summer camp.
"I like that it's hands-on and in the field because I feel like that's where you learn best. The children are the best teachers."
As a student in the Early Childhood Education program, she was able to finish her pre-practicum and practicum requirements at the CLC, which is only a short walk across the street from the center of Mitchell's campus. In one of her favorite classes, Jessica learned about the importance of different kinds of play for a child's development, observed the new concepts she learned in the CLC classroom, and implemented what she learned, all without having to leave campus. She especially enjoyed introducing her students to the variety of environments on Mitchell's campus.
"One of my favorite things that we've done so far is go down to Mitchell Beach. It's great to have it so accessible – to be able to go there and explore. The students were just so amazed. We looked at different animal and bird footprints in the sand and explored the differences between shells."
Jessica spent time encouraging students to come up with stories about what they observed as they explored the pond at Mitchell Woods and discovered coastal creatures at Mitchell Beach. Through this experience, Jessica was able to express her creativity and develop her unique strengths as a student teacher.
"Teaching is a passion. So, if you're passionate about it, just go through it and don't be scared because you're going to have times where you're think, 'This isn't for me,' but if you push through it, it's going to be worth it," she said.
After working as a full-time teacher at the CLC, Jessica plans to pursue her master's degree and obtain her teaching certification for public schools.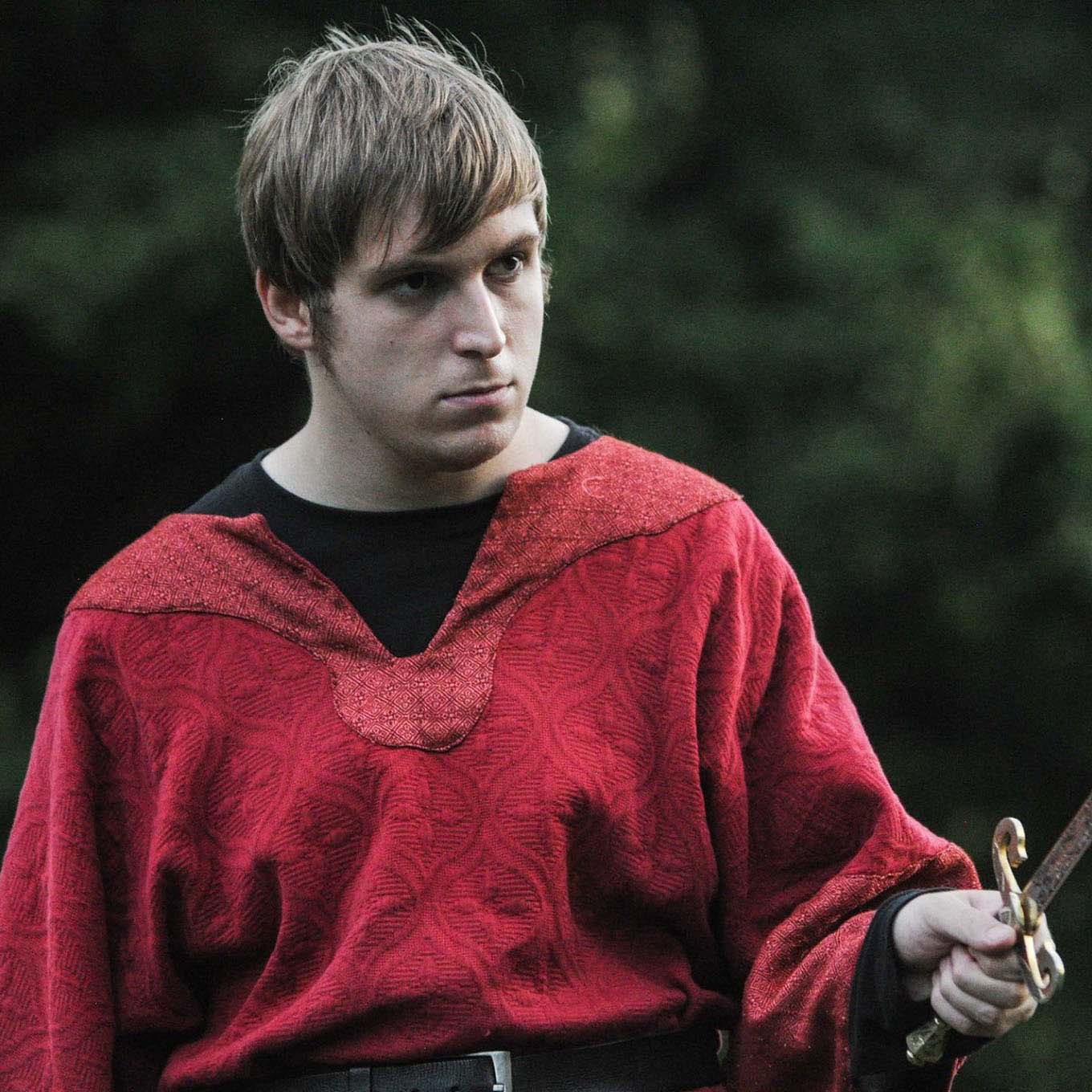 Shaking Things Up.
Max Pevna, Senior
Academics: Communications
When he first started as a Thames student, Max Pevna would've never guessed that two summers later, he'd be a full-time communications major at Mitchell, performing Shakespeare at an outdoor amphitheater alongside one of the most adventurous classical theater companies…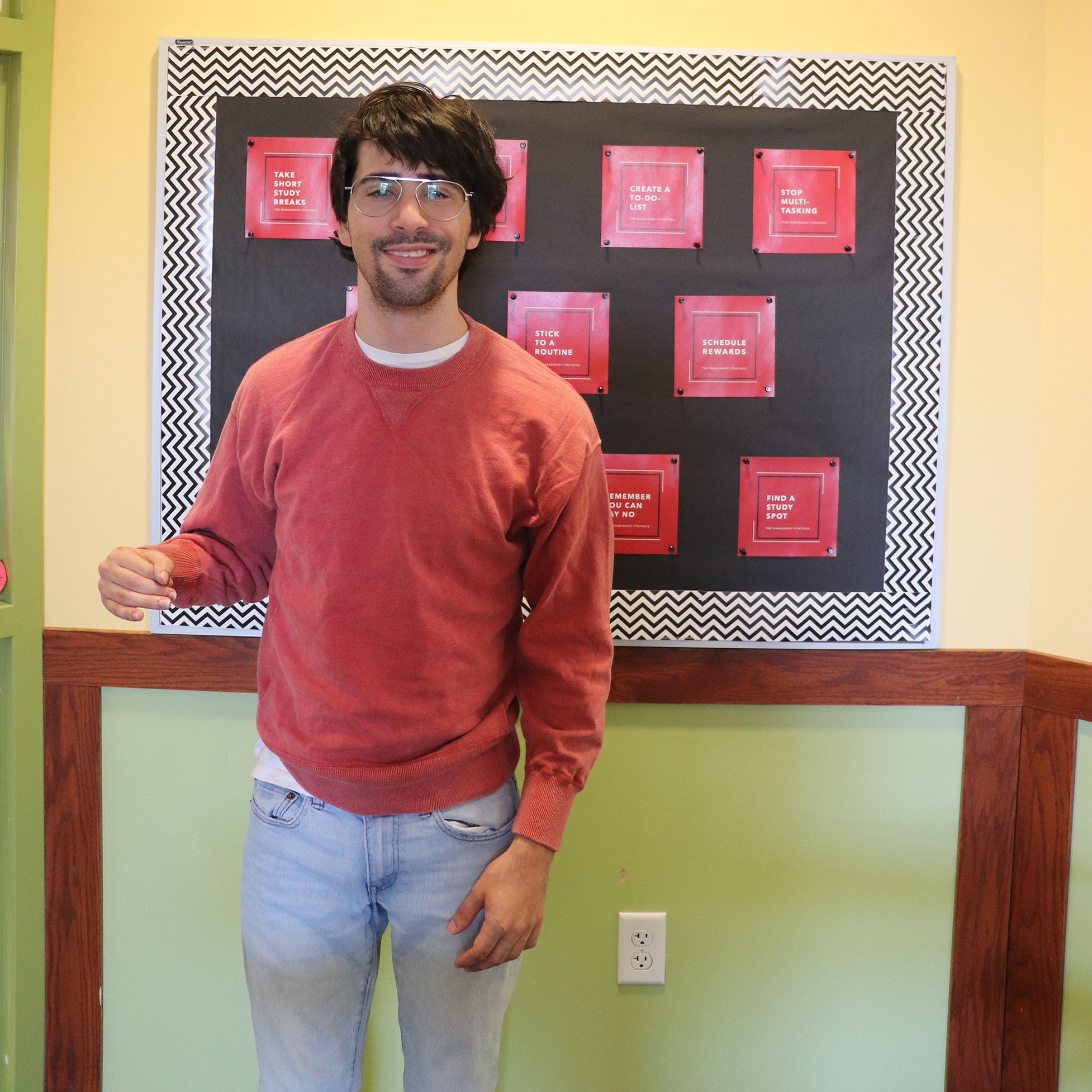 Living Your Best Life.
Jake April '20
Academics: Business
Jake April doesn't point to a specific class when asked what inspired him during his time at Thames at Mitchell and Mitchell College, but to the people. "The faculty and staff inspired me because, when I was feeling stressed, their words and confidence would remind me that with a little hard work and determination, I could do anything I put my mind to."
His hard work and determination has paid off.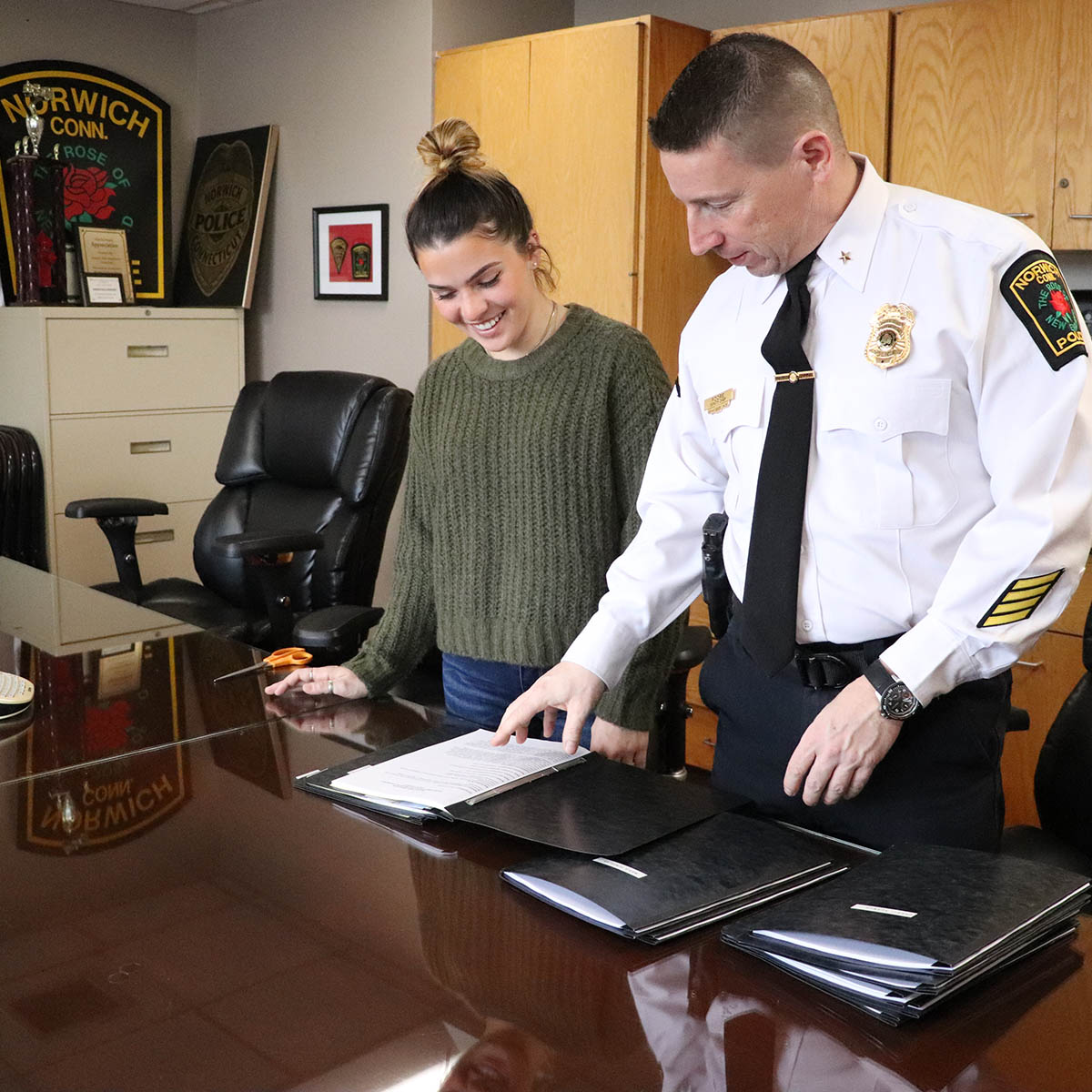 Relying on Your Team
Lindsey Fairbank, Senior
Academics: Criminal Process
When Lindsey Fairbank decided what she wanted to study in college, it wasn't at the suggestion of a school advisor or even a parent. A favorite television show inspired her. "In high school, I watched a lot of Criminal Minds, and I wanted to do the kind of law enforcement work they were doing. I couldn't see myself doing anything else…