Jay Matthews '20
B.S. Communication
Jay Matthews '20 used his Mitchell College connections to land a job in the field he loves. Working as a video editor for META (Maryland Esports Training Academy), Jay edits video of national college Esports games and packages them into hour-long videos. He also creates promotional videos for the Esports management and development company – which leads Mitchell's Esports program, introduced in Spring 2021, providing coaching and other services for its Rocket League team.
"I've loved video editing since I was a kid. As a creative medium, it's second nature to me, yet it never fails to teach me something new with every project I start. I'm glad to have a job in my field, doing what I love and learning new things about the field and the content I am helping to create. I knew absolutely nothing about Esports before taking this job, and I've learned so much since. I'm just grateful to be creating."
Jay credits Paul Dunn, integrative career development coordinator, with pointing him to the job, and he urges other Mitchell students to take advantage of the college's resources when pursuing job opportunities.
"I often advise my recently graduated friends to utilize their Mitchell connections, like professors and the Integrative Career Development Office, because they are very helpful. I absolutely have Mitchell to thank for helping me find the job! Paul Dunn got me the job interview and wrote a recommendation about why he thought I was a good fit for the job."
Jay also felt well-prepared for his new job by his Mitchell coursework, using many of the software programs he worked to master as an undergraduate.
"I came to Mitchell with some editing experience, but there was so much I didn't know that I learned in my college studies and now use every day. I use programs like Adobe After Effects and other Adobe programs all the time. I'm so incredibly thankful to Luke Walden, Karen Ward and so many others who helped me polish my skills to a professional level."
Working in a fully remote job is something that Jay finds especially rewarding.
"I work with people all over the country, and it's really cool! We all do our parts and collaborate digitally. It runs smoothly that way."
Still, being remote during the pandemic has presented some challenges.
"I'm a very social person, so I go a little cabin crazy with no excuse to leave my apartment. But now that I am fully vaccinated, I can bring my laptop and do more work in other places."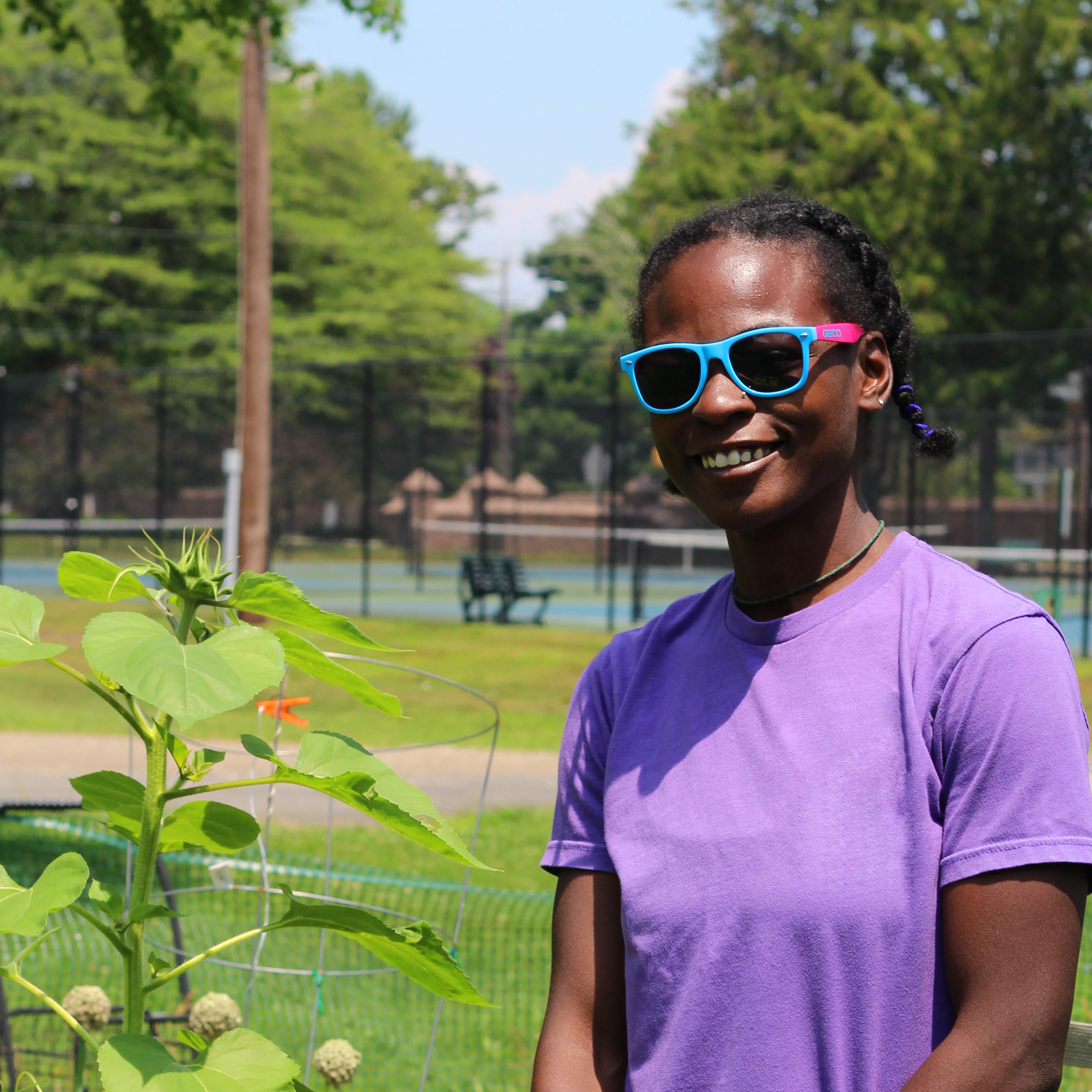 Cultivating Curiosity.
Sharmaine Gregor '19
Academics: Environmental Science
The rising sun, already searing, illuminates scattered trash left by visitors the night before. Gathering the garbage, Mitchell College student researcher (now alum), Sharmaine Gregor, stoops to collect weeds and perform a visual scan of the flat areas for signs of plant growth. This regular routine offers Gregor insight into the unique marsh characteristics such as leaded areas, high salt levels, and flood plain sections at Dodge Paddock and Beal Reserve in Stonington Borough.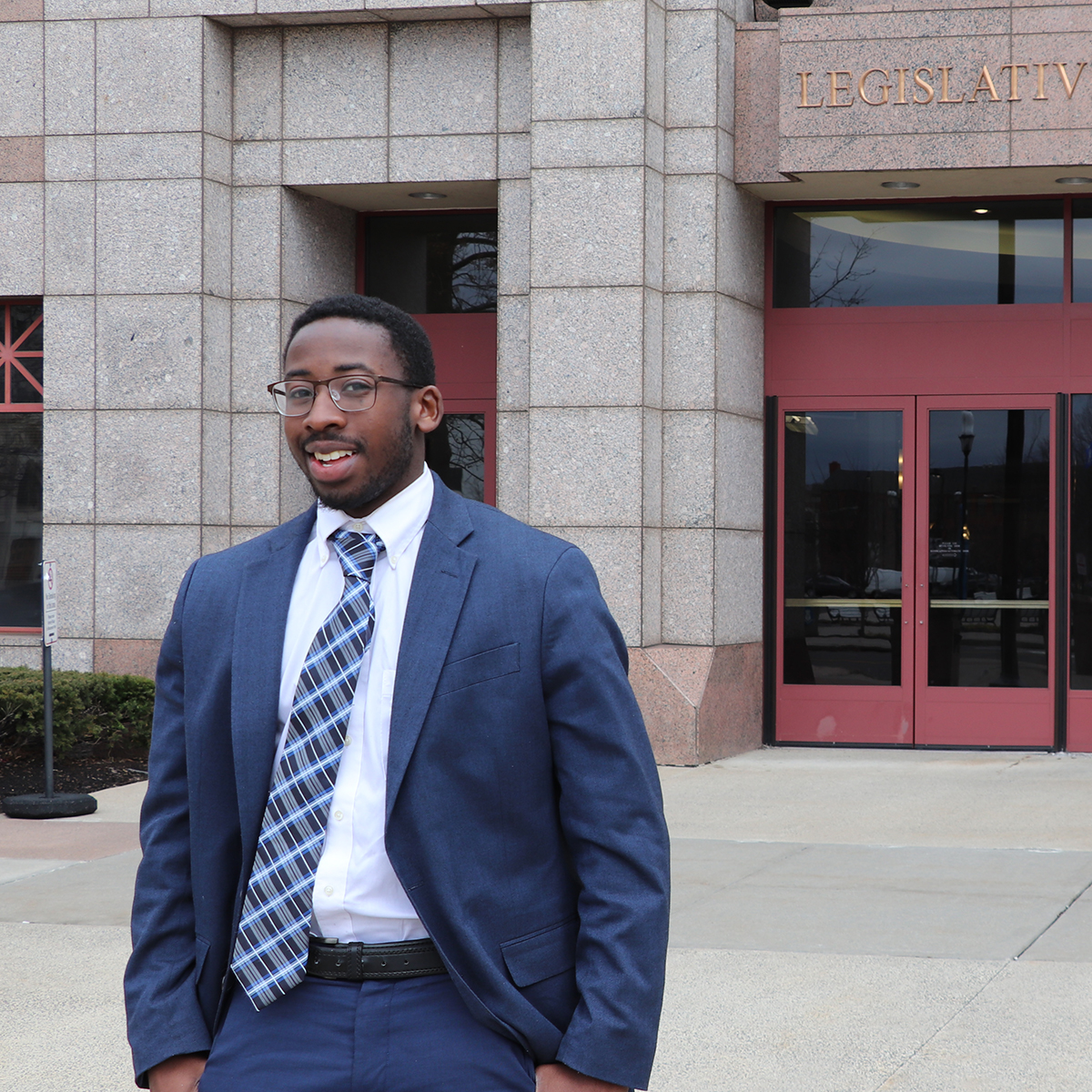 A Fresh Perspective.
Desmond Knowles, Senior
Academics: Homeland Security
Desmond Knowles has a perception of the Connecticut General Assembly (CGA) that is both hopeful and heartening. "One of the things that stands out to me from both sides is that they all work together. No matter what party or background they're from, everybody there wants to help Connecticut." Desmond's observation comes from first-hand experience through his recent internship with the CGA. Cut short because of COVID-19…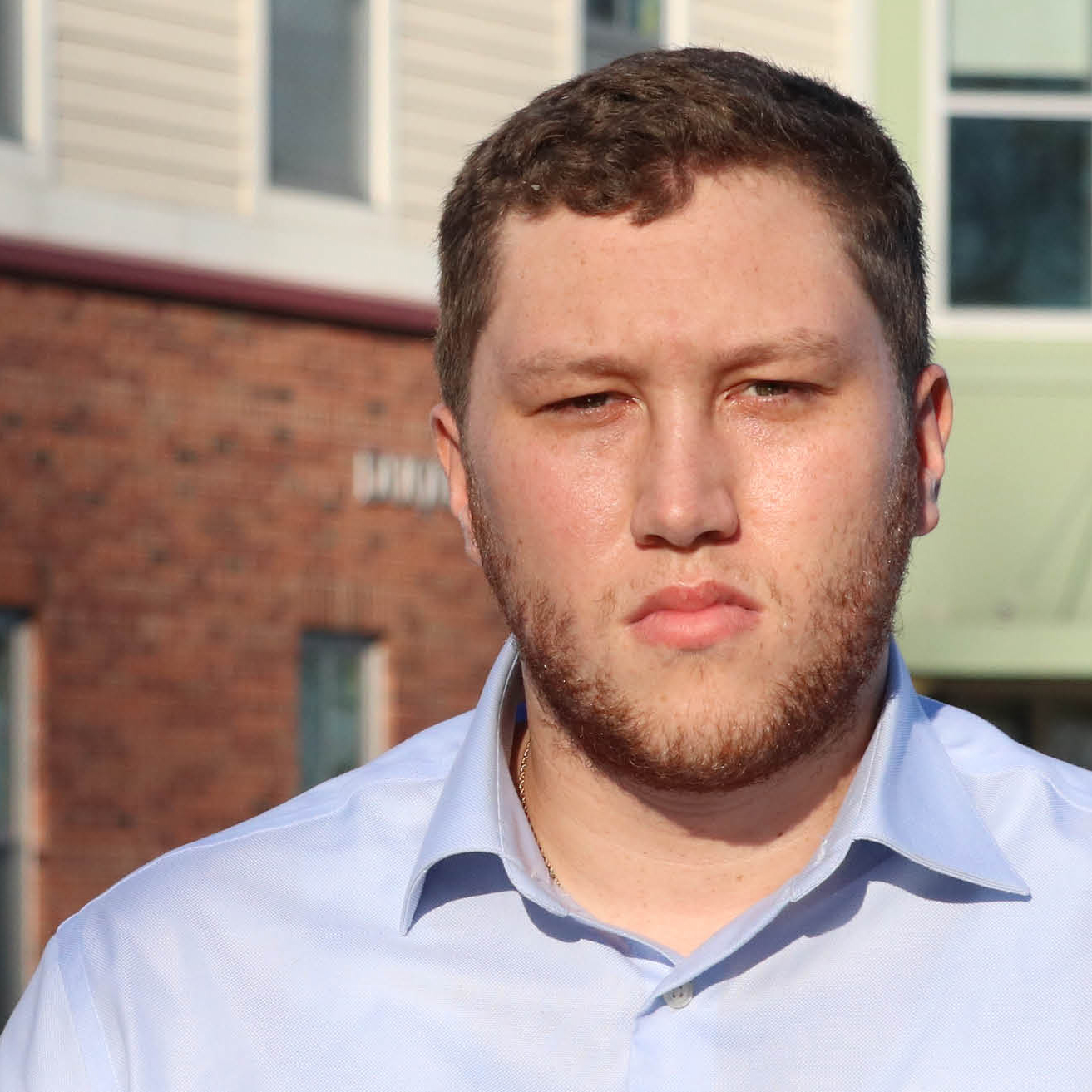 Paying it Forward.
Academics: Criminal Justice/PreLaw
Senior Justice Ford's long-term plan after he graduates from Mitchell is to come full circle, thanks in part to what he discovered at his internship at New London City Hall, working with the Chief Administrative Officer in the Office of the Mayor…