Home » Graduate-Internships
Mitchell College Is Expanding Graduate Internship Program
Known for its intimate setting and committed faculty and staff, Mitchell College is the ideal choice for your graduate practicum or internship placement. You'll receive immense support and encouragement from Director-level supervisors and benefit from hands-on experience, not only in your area of focus, but also through collaborative efforts across campus.
Put your education to practice on our beautiful, waterfront campus!
Apply
Search Close Date:
Open and Continuous

To apply to any of the areas described below, let us know by emailing jobs@mitchell.edu. Please indicate the title of the position you are interested in applying to in the subject line. Review of application materials will begin immediately and continue until the position is filled. Incomplete applications, or applications by those who do not meet the minimum stated qualifications, may not receive a response due to the volume of resumes received.

Mitchell College is an Affirmative Action-Equal Opportunity Employer and does not discriminate in employment on the basis of race, color, religion, sex, national origin, ancestry, political affiliation, sexual orientation, gender identity or expression, marital status, disability and genetic information, age, membership in an employee organization, or other non-merit factors.
Academics
Teach or tutor in a baccalaureate environment and learn the latest technologies to prepare students for the professional world.
Advising
Advising at Mitchell is a 4-year, holistic approach. From class selection to career goals, campus and community connection to leadership development. Supporting undergraduate students throughout this stage of development is challenging and rewarding.
Athletics – NCAA Division III
Learn the ins and outs of NCAA policies and practice. Work alongside professional athletic trainers and championship winning coaches!
Campus Life

Experience the developmental impact of residential and extracurricular programming. Learn the student conduct process and the importance of community engagement.
Career Services

Turn theory into practice. Learn how to help a student write a resume, search for an internship and prepare for his first interview. Sharpen your own professional communication skills as you reach out to employer partners and partner with faculty to offer valuable programming.
Counseling Services

Take the next step toward certification or licensure! Work with individuals and groups under supervision from a Licensed Professional Counselor.
First Year Experience

Immerse yourself in student transition and first year curriculum planning. Supervise a team of peer mentors to support first year students!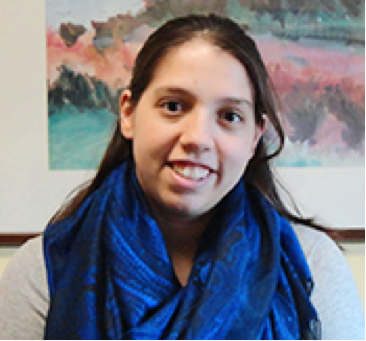 Natalie Sabino
First Year Experience Program Intern 2014/2015
"At Mitchell, I enjoyed a yearlong internship with the First Year Experience office. In this short time, I had many great opportunities including supervising undergraduate students, redeveloping a mentoring program, and getting to co-facilitate a course for student leaders. This was a rich experience that I will be able to use as I continue in the field. I also learned from great mentors here who I hope to keep in contact with in future years. I was very lucky to have this experience at Mitchell and would recommend others to come and intern with this welcoming community!"