In-Person or Virtual Tour
Visit our campus in person and we'll give you a customized, guided tour! Or, take advantage of a one-on-one Zoom or phone Virtual Visit by Interest – Traditional, Transfer, Living & Learning Support, Thames, Athletics, Performing Arts, or Honors. Check out mitchell.edu/visit-us for more information!
Video Tour
Visit our beautiful beachfront campus from anywhere via this video tour!
Drive-Through Tour
1. Register here for a self-guided drive-through tour day/time that's convenient for you!
2. See Campus Map and featured attactions below! We recommend you begin your self-guided tour at Henry Hall (A) located at 462 Pequot Avenue, New London, CT, and drive through campus following the map's directional arrows from A-O. Be sure to stop at Michael's Dairy to grab a coffee, breakfast or lunch item or get a taste of our famous ice cream (open Tuesday-Friday from 7:30am-5pm and Saturday and Sunday from 10am-6pm).
3. Please remember that, with the exception of the Admissions Office in Henry Hall and Michael's Dairy, our campus buildings are currently closed to visitors. This is a drive-through campus tour! Also, help us keep our community safe:
Be aware of state and regional travel advisories. For Connecticut travel advisories visit https://portal.ct.gov/Coronavirus.
Bring and wear a face mask
Practice social distancing of 6 feet
Wash your hands
Do not visit at this time if anyone in your party is not feeling well
Local accommodations and dining options at mitchell.edu/accommodations-dining/. Feel free to contact the Admissions office with questions, or to schedule a guided on-campus tour at 860-701-5043. Enjoy your tour!

Henry Hall
Henry Hall on the Thames River is where the Mariner magic happens! Home to our admissions team, this is the beginning of your journey as a prospective—and hopefully future—Mitchell College Mariner!
HISTORY NOTE: The colonists named New London after London, England, and the river after the Thames ("Temmes") in England. New London rose to prominence as one of the three most productive whaling ports in America (New Bedford and Newport are the other two). Today, New London is known as "The Whaling City".
Umbrella House
Built: 1880s
Umbrella House is an architectural and historical gem, and the academic and administrative hub for Thames at Mitchell College, our pre-college transition program for students with learning differences and for students seeking skills-building for college readiness.
HISTORY NOTE: Built by the college's namesake, Alfred Mitchell, and his wife, Annie Olivia Tiffany Mitchell, Umbrella House was used by the Mitchell family and guests and was frequently visited by Annie's brother—and one of America's most acclaimed artists—Louis Comfort Tiffany.

Mitchell Hall
Built: Original portion ca. 1880
HISTORY NOTE: Once known as Sunflower Lodge, Mitchell Hall's oldest portion resides closest to Pequot Avenue and was built by John Lester Jr., who, according to local tradition, enjoyed fishing and used a loft in this original cottage for drying fish. After acquiring the house and surrounding 40 acres in the 1880s, Alfred Mitchell enlarged the home through several rambling additions. Now housing the office of the college president and other administration, Mitchell Hall has in the past been used for classrooms, the college library, and even residential space during WWII.

Library & Bond House
Built: 1902 (Bond House); 1968 (Library addition)
The Mitchell College Library is a vibrant hub for collaborative learning, information resources, technology, and highly individualized student support. Students access the library for coursework resources, classroom technology support, and as a space to relax or study. The Bond House is home to our Early Childhood Education Department, faculty offices, and classroom space.
HISTORY NOTE: Bond House was originally built for railroad magnate Frank Bond in 1902. The house was purchased by the College in 1958 and served as the main library for the College through 1968.

Nathan Hale Hall
Named for New London resident, teacher and revolutionary war hero, Nathan Hale, the Hall is one of the College's two primary academic buildings. Here students meet in small classes, typically around 10-20 students per class.
HISTORY NOTE: Nathan Hale volunteered during the Revolutionary War for an intelligence-gathering mission in New York City, but was captured by the British and hanged. He is probably best remembered for his purported last words before being hanged: "I only regret that I have but one life to give for my country." Hale has long been considered an American hero and, in 1985, he was officially designated the state hero of Connecticut.

Duques Academic Success Center
Built: 2008
Duques Academic Success Center is a central hub for student support services. At Duques you can meet with your advisor, get in a quick tutoring session or help with a paper at The Writing Zone. This is where students with learning differences and/or ADHD access world-class academic support through their learning specialists at the Bentsen Learning Center. Students needing classroom or residential accommodations can check in with with Accessibility Services at Duques Center. Our friendly and accessible Integrative Career Development (ICD) staff and First Year Experience staff make their home in Duques Center, as well!
FUN FACT: Through Integrative Career Development, Mitchell students build career skills and network with regional employers over all 4 years during their time at Mitchell, and 100% of Mitchell graduates complete one or more internships or career lab experiences!

Clarke Center/Milner Dining Hall/Weller Center
The Clarke Center/Milner Dining Hall/Weller Center complex serves multiple functions as a central gathering space for students.
Clarke Center offers meeting and practice spaces for the Select Choral Ensemble and Mitchell College Players drama club. Here, you might build a theater set in your Stage Play Production class, or apply new skills learned in Stage Makeup.
At Milner Dining Hall you might grab a meal prepared by our talented dining team, then head outside to enjoy the views from the Market Cafe Patio.
Weller Center hosts numerous student events on campus such as our engaging Speakers' Series and an annual community outreach event, the Family Halloween Festival, hosted by the Mitchell College Behavioral Sciences Club.

Children's Learning Center & Mitchell Woods
Built: Chappell Cottage – ca. 1932; Mitchell Woods renewal–2016
Chappell Cottage is home to our on-campus preschool and career lab, the Children's Learning Center (CLC).  In partnership with the Teaching & Learning and Human Services academic cores, Mitchell College students are actively engaged in the Children's Learning Center as researchers, interns, and assistant teachers. This partnership maintains an innovative approach that incorporates best practices in the fields of human development and early childhood education. Mitchell Woods, featuring native vegetation, reclaimed meadows, and a woodland pond, is accessed (once campus is re-opened!) via a wetland boardwalk and cross-country trails. This natural gem serves as a learning lab for both the CLC preschoolers and Mitchell students enrolled in environmental studies and science classes.
HISTORY NOTE: Commissioned by Annie Olivia Tiffany Mitchell in honor of her beloved husband, Alfred Mitchell, Chappell Cottage (known then as the Field House) once served as a recreational building the public could access while enjoying the Alfred Mitchell Woods. One of only a few examples of the tudor revival style in our area, Chappell Cottage features locally quarried granite.

Residence Halls
Built: Various
Mitchell College offers traditional rooms in residence halls that are co-ed by floor, suite-style living, and apartment style living. Several of our residence halls also offer substance-free living. From trivia nights to 'minute to win it' hall competitions to diary slams to Peace Day… there's always something going on in Residence Life! Although much of our Mitchell student housing centers here on upper campus, there is additional independent-living housing at East Winds House on Gardner Avenue (2 blocks from campus), Montauk Apartments just to the south on Montauk Avenue, and Thames student housing at the Waterfront ('N' on map) on Pequot Avenue. Students access a calendar of residence life and campus life events from our Mitchell Dock app. For current housing descriptions, visit mitchell.edu/life-at-mitchell.

Yarnall Athletic Center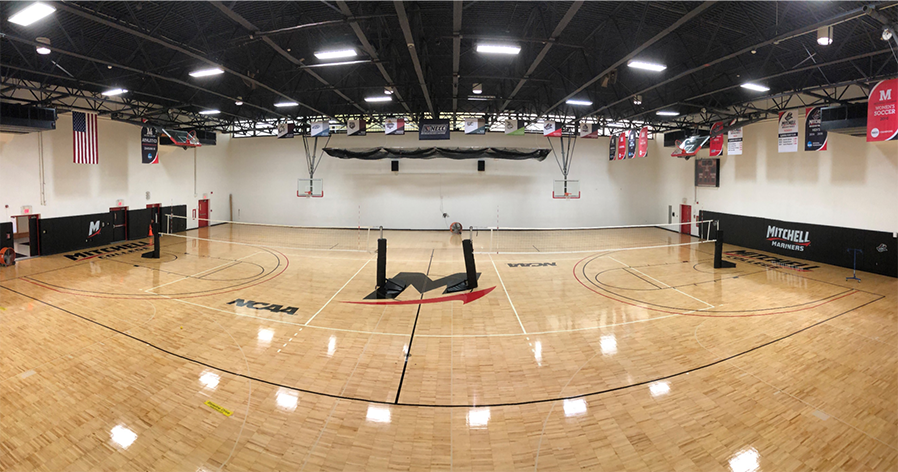 Yarnall Athletic Center is home to our NCAA DIII athletics program, featuring our newly remodeled gymnasium, coaching and training staff offices, locker rooms, a 2,900 square foot fitness center and the Health Clinic. With over 30% of our students participating in 14 varsity sports plus intramurals and club sport offerings, the athletic program at Mitchell College is an integral part of the educational experience. NCAA teams: baseball, basketball (M,W), cross country (M,W), golf (M), lacrosse (M,W), softball, soccer (M,W), volleyball (W) and in 2021, esports (M,W).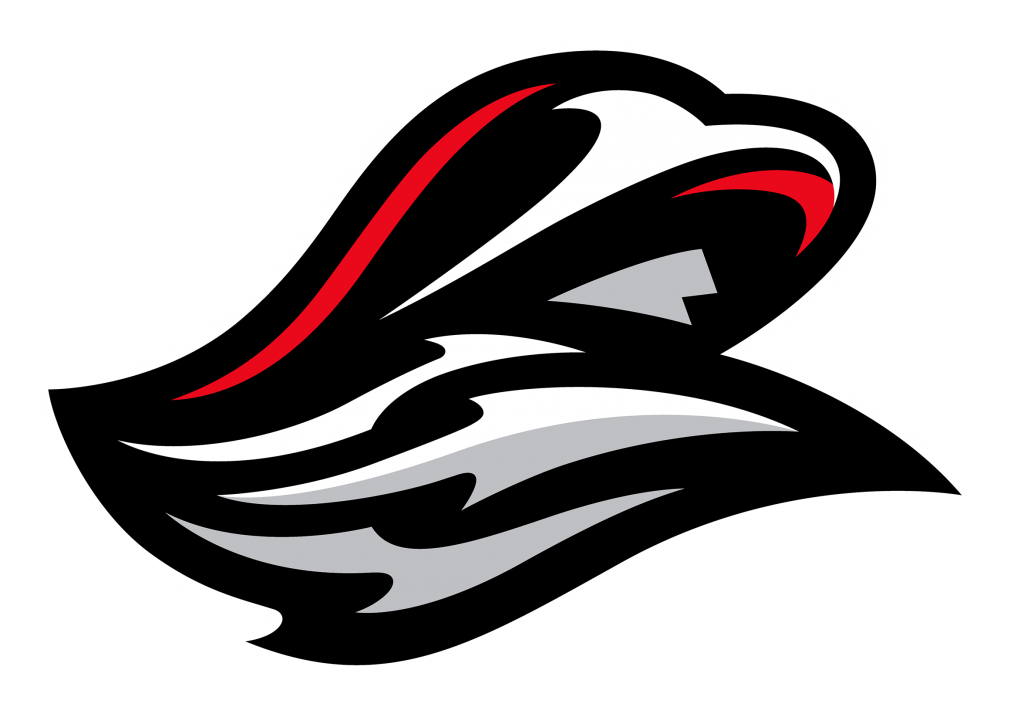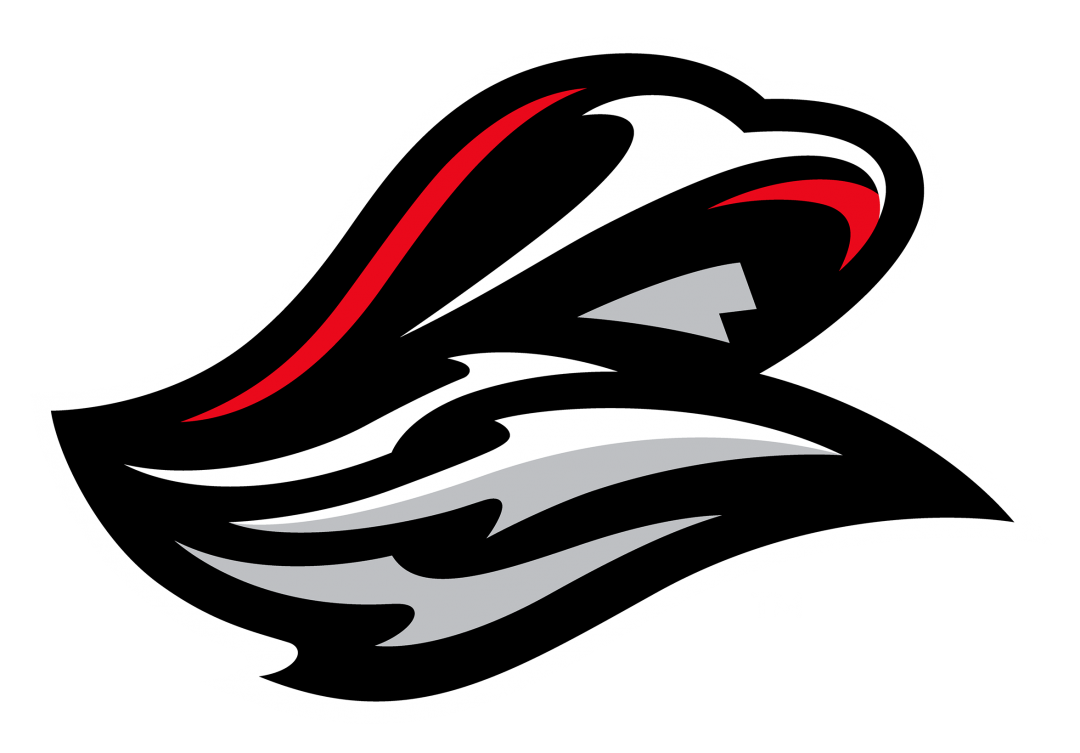 FUN FACT: Our athletics program recently underwent a rebranding process, and a committe comprised of Mitchell students, coaches, faculty and staff were part of the logo development, design review and selection process.  In Spring 2019, we unveiled the new Mitchell Mariner icon (above) and the Mitchell "M" featured here on the gym floor. Check out Mitchell gear and swag featuring our new branding at mitchellgearonline.com.

Athletic Fields Complex
Winter 2020/21
We're putting the finishing touches on our brand new Athletic Fields Complex! The state-of-the-art complex has replaced the formerly grass fields with artificial turf multi-sport, baseball and softball fields, each complete with a scoreboard, bleachers and elevated press box as well as dugouts for the baseball and softball fields. Teams have started practicing on the fields—to rave reviews! We're looking forward to inaugural games in Spring 2021!
FUN FACT: Over 30% of our students participate in NCAA Division III sports

Michael's Dairy
Hours: Open Tuesday-Friday from 7:30am-5pm and Saturday & Sunday from 10am-6pm | View the menus here.
An integral part of campus life since the College purchased it in 2006, Michael's Dairy was adjacent to the campus at the time of the College's founding in 1938. The dairy was the last milk-processing dairy in New London, continuing into the 1970s. 
In addition to serving up New London's favorite ice cream, Michael's Dairy also serves as an on-campus career lab for students majoring in business or hospitality. Working as interns for college credit, business students can learn about marketing and business management, including business and marketing plans and management structure, and hospitality majors can focus on food service management, such as customer service, menu costing, and recipe and food preparation.
FUN FACT: Michael's Dairy, now open year-round, was recently remodeled and reopened in June 2020! The Dairy now offers, in addition to its much sought-after ice cream,  an expanded menu including Mariners Blend specialty coffees and Teatulia organic teas, "grab and go" items such as muffins and bagels, made-to-order hot breakfast sandwiches, as well as delicious lunch options!

The Red Barn
Rebuilt: 2018
The Red Barn is an icon at Mitchell College! The original structure was part of a thriving dairy farm and once part of the Mitchell estate. The college completed a reimagining and rebuilding of the space in 2018 – a facility that now offers a dramatic and innovative venue for Mitchell College performances. With state-of-the-art lighting and sound, black-out window capability for theater performances, a nine-foot Baldwin concert grand piano, resonant acoustics and a theatre-style seating capacity of 150-225, the Red Barn adds a fabulous, flexible space for student and community theatre and concert performances.  
FUN FACT: In February 2019, our very own Red Barn was the backdrop for several scenes filmed for the Hallmark Christmas movie "Holiday for Heroes", starring Melissa Claire Egan and Marc Blucas. Background talent? Mitchell students, of course!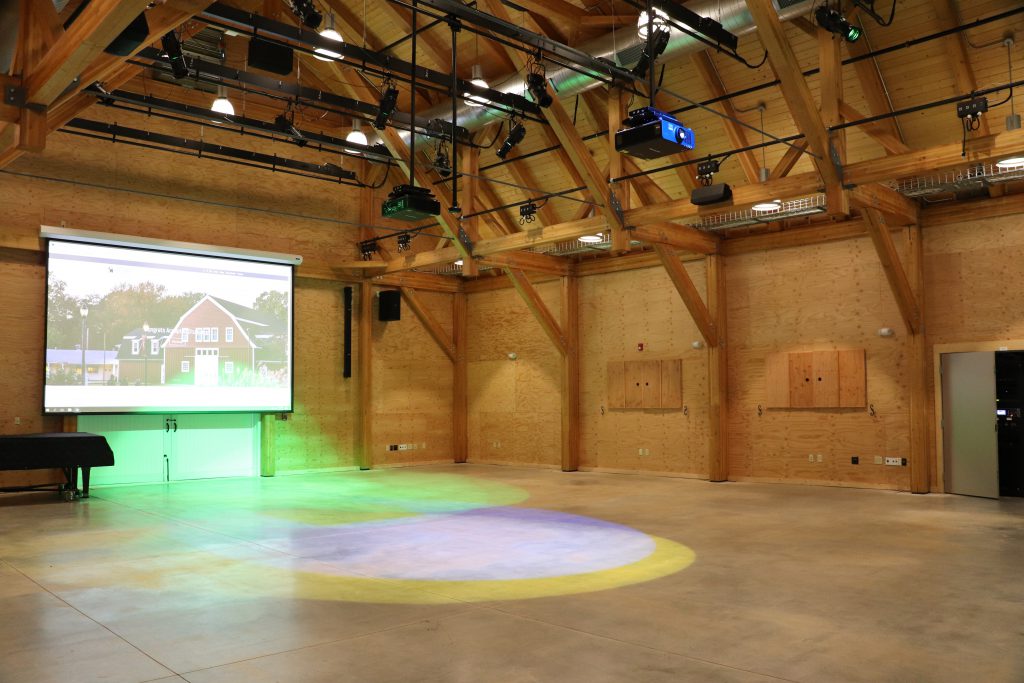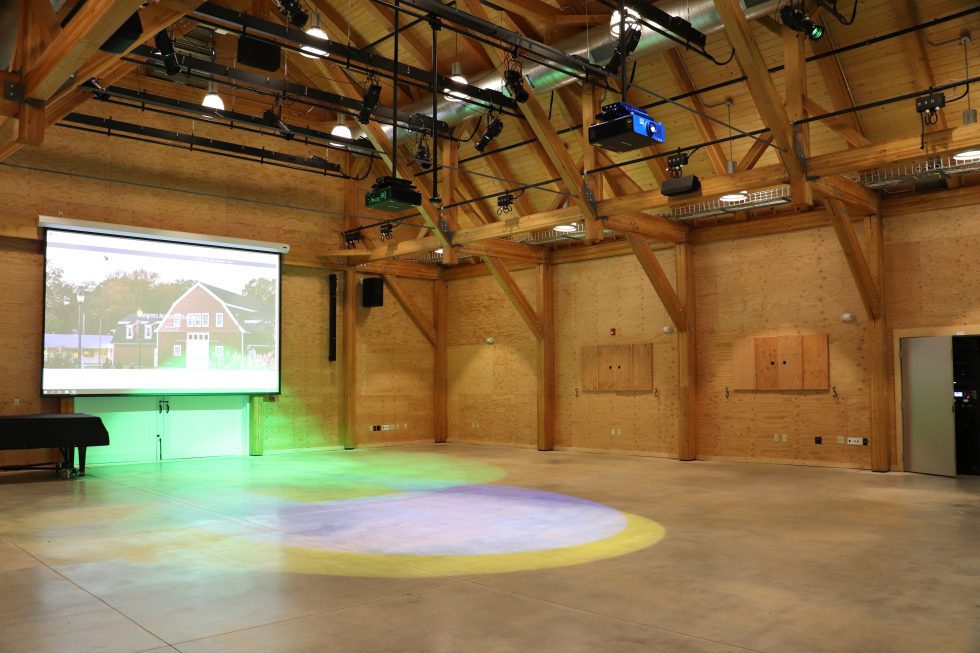 Thames Residences
Built: Moorings (ca. 1860s), Harbor House (1853), Fair Haven (moved to site ca. 1896) 
These historic homes serve as the residence halls for students enrolled at Thames at Mitchell College, which is our pre-college transition program. Thames is ideal for students who have diagnosed learning differences or would like extra time to learn at their pace, earn some college credits, and build on skills before diving in as a full-time college student.
HISTORY NOTES:
The Moorings: Sea Captain John W. Emmons purchased the lot on which the Moorings stands in 1860. Prior to and during WWII the colonial revival house served as Home Memorial Hospital, closing in 1944. The house is just a couple of blocks from the Monte Cristo cottage, boyhood home of famous playwright Eugene O'Neill.
Fairhaven: This house was relocated from downtown New London ca. 1896. Ella O'Neill, mother of playwright Eugene O'Neill, purchased the home In 1919. The home was sold by her estate in 1924 and Mitchell acquired the house in 1957.
Harbor House: Constructed in 1853, Harbor House may have been utilized as rental property to accommodate the many summer visitors who frequented the shoreline after the rail line came to town.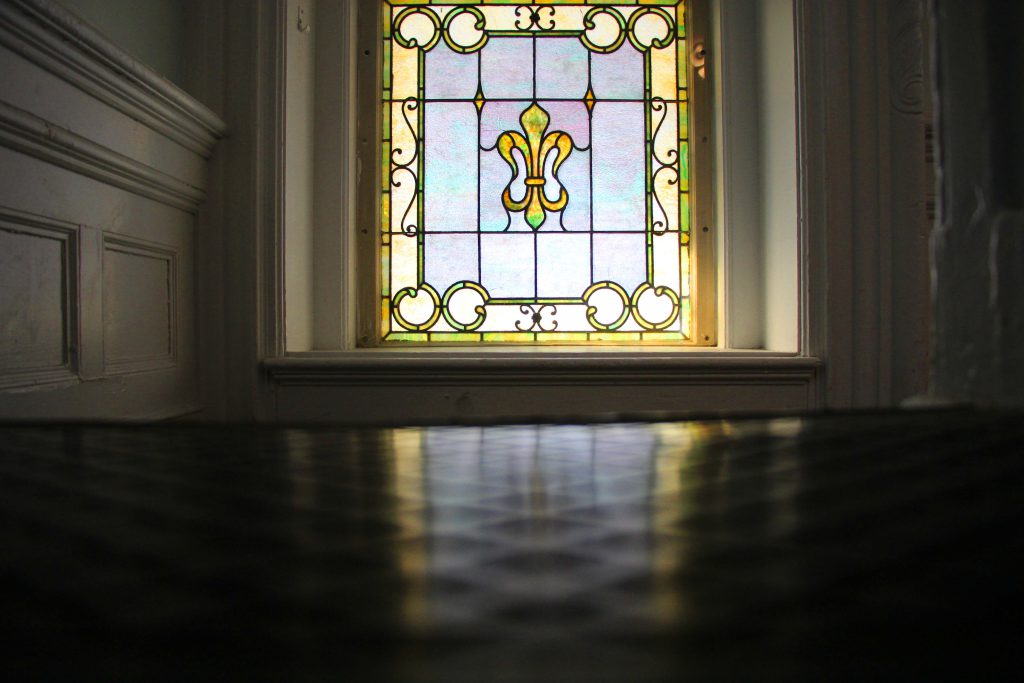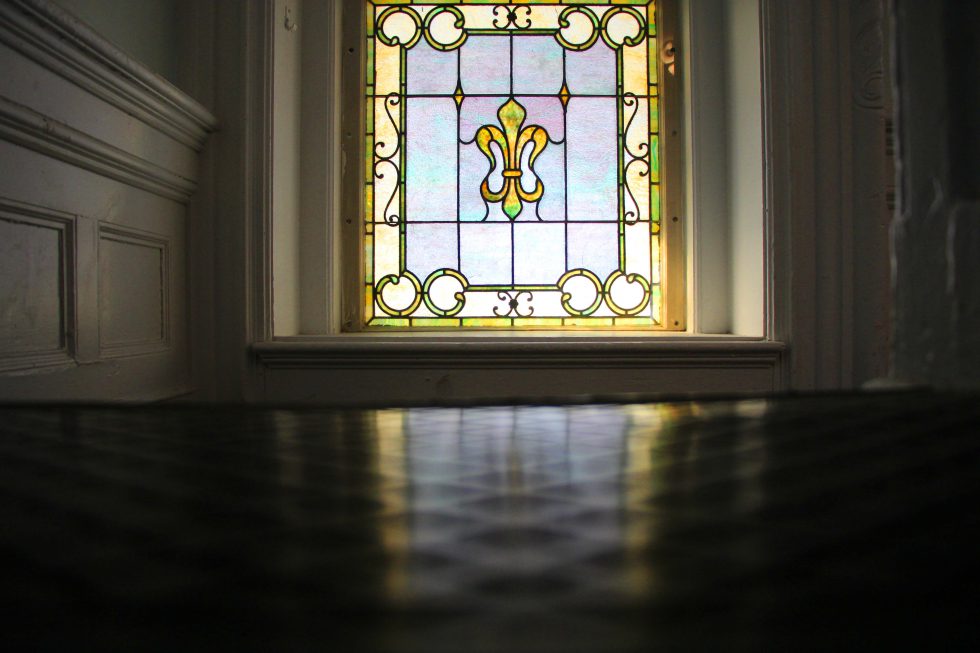 Mitchell Beach
Built: ca. 11,000 years ago 🙂
Mitchell Beach—on the Thames River, which, in actuality, is a tidal estuary connected to Long Island Sound—offers an almost year-round place of respite, recreation and learning for our students. Each fall, students participate in welcome-back bonfires on the beach; during the academic year, students have opportunities to take marine biology classes or waterfront sports classes including kayaking and paddle-boarding; and many of our students simply enjoy taking a sunrise walk or indulging in a sunset read on the beach to unplug. Access to Mitchell Beach is free year-round to all current Mitchell College and Thames at Mitchell students.
FUN FACT:  Former student, and now Mitchell alumni Zachary Marmo, while studying the Ecology of Long Island Sound with Dr. Christine Ramsay in 2017, discovered a non-native species at the Mitchell Docks that, to date, had never been reported in Long Island Sound.
SIGHTINGS: Every so once in awhile, a spectacular sight appears just above…then disappears below…the surface of the Thames. These submarine sightings have no doubt intrigued observers on the shoreline since 1899, when Electric Boat was established and commissioned to build the world's first practical submarine, the USS Holland. Accepted by the U.S. Navy in 1900, the Holland marks the beginning of the U.S. Submarine Force. Today, Electric Boat/General Dynamics' regional operations include a shipyard in Groton, CT, an automated hull-fabrication and outfitting facility in Quonset Point, RI, and an engineering building in New London, CT. 14,000 employees comprise the current workforce.
HISTORY NOTE:  In September 1781, notorious traitor Benedict Arnold set ablaze the towns of New London and Groton which straddle the Thames River, with more than 140 structures destroyed. As reported in the Connecticut Gazette in October 1781, "Through the whole of Bank Street, where were some of the best mercantile stands and the most valuable dwelling houses in the town, the torch of vengeance made a clean sweep."
Enjoy your tour? Want to learn more?