Campus Visit Options
Now through September 12: We offer Traditional Campus Visits on most Mondays through Thursdays at 10am or 1pm. Check back soon for expanded Fall Visit Options starting mid-September.
During your Traditional Campus Visit, you'll get an overview of our innovative liberal arts education model that prepares students for the 21st century by engaging each student's interests and strengths, teaching adaptability and transferable skills, and connecting students with professional experiences while in college. You'll be able to tour campus, check out our private beach, and get all of your questions answered about applying to Mitchell College.
For those interested exploring Mitchell's sought-after Living Learning Support Programs, you'll also be able to learn more about Thames at Mitchell, the Mystic Program, and the Bentsen Learning Center.
Register for a Traditional Campus Visit >> 
Questions about a Campus Visit? Please contact Kelby Chappelle at 860-701-5043 or by email at visit@mitchell.edu.
Fall Open House | October 14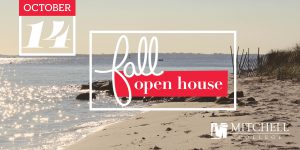 Experience Mitchell College for yourself at our Fall Open House! You and your parents are invited to join us Monday, October 14 from 9am-2pm on our beautiful coastal campus where you will get the insider's look at our innovative, academic model and network with Mitchell College faculty and staff. You'll have the opportunity to learn more about:
The Mitchell Ability Model
Our distinct 4-year career immersion model
Nationally recognized academic support programs
NCAA Division III Athletics and Club and Intramural Sports
Performing Arts
Thames at Mitchell
The Mystic Program
Campus Life
Admissions, Applying & Financial Aid
Secure your spot for Fall Open House by registering here.
Campus Map & Area Accommodations
ABOUT MITCHELL
How will you find your fit at Mitchell?
Take our quick quiz to find out!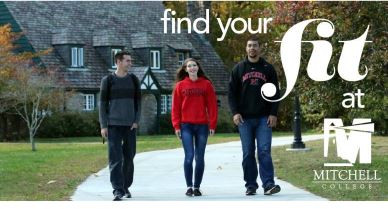 I came here and absolutely fell in love with it. Everybody was really nice—it felt like family.
Sophie Spiller Class of 2016, Psychology