Plan Your Campus Visit
Campus Visit Options
Campus Visits
June-August: We offer Traditional Campus Visits where you will get an overview of our innovative liberal arts education model that prepares students for the 21st century by engaging each student's interests and strengths, teaching transferable skills, and connecting students with professional experiences while in college. You'll be able to tour campus, check out our private beach, and get all of your questions answered about applying to Mitchell College.
---
Questions about a Campus Visit? Please contact Christine Dickerson, our Campus Visit Experience Coordinator, at 860-701-5011 or by email at visit@mitchell.edu.
Campus Map & Area Accommodations
How will you find your fit at Mitchell?
Take our quick quiz to find out!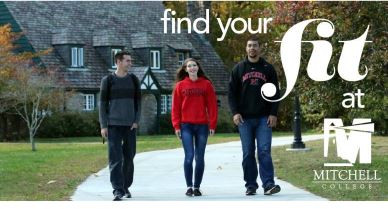 I came here and absolutely fell in love with it. Everybody was really nice—it felt like family.
Sophie Spiller Class of 2016, Psychology