Justice Ford, Senior
Criminal Justice – Pre-Law
Senior Justice Ford's long-term plan after he graduates from Mitchell is to come full circle, thanks in part to what he discovered at his internship at New London City Hall, working with the Chief Administrative Officer in the Office of the Mayor.
"My internship showed me such a great pride in community, service to the people, and what it means to be a citizen of New London. I hope to attend law school then return to city politics and actually hold a position in City Hall. My goal is to 'pay it forward' and serve the people of New London, Connecticut."
Through his internship, Justice, who is studying criminal justice – pre-law, worked in the day-to-day operations of the City of New London and was involved with numerous departments including Police, Fire, Finance, Public Works, Recreation, Human Services, Office of Development and Planning, Public Utilities and Personnel, as well as the Law Director's Office.
"It could be a fast-paced environment, and, as it was explained to me, being involved in city government does not stop when you walk out of the door of City Hall at the end of the day. With that said, I attended my scheduled hours at City Hall but also found myself working after scheduled hours, conducting research and attending meetings via Zoom.
For one assignment Justice provided valuable research and analysis that helped shape New London's response and adjustment to the COVID-19 pandemic.
Being flexible was key for Justice, who holds a part-time job in addition to being a full-time student and is involved in multiple honor societies and the Mitchell College Criminal Justice Club. He says his biggest challenge of the semester was time management.
"I rearranged my daily schedule several times to make everything work. I became stricter with my daily agenda seven days a week, allowing room for flexibility to confront anything that was unexpected. Whenever I felt overwhelmed, I asked myself: 'Do you want this or not?,' took a breath and continued working."
Justice attributes his success in his internship with the preparation that he received from many of his classes and connections with faculty and staff.
"I was able to apply knowledge I gained in classes taught by Professors George Wezner (retired) and Jenna Curren: research methods, critical thinking, foundations of public administration, crisis intervention, and law and society. I also tapped into the detail work characteristic of Professor John Payne's Microeconomics class, and Professor James Stephenson was instrumental in my understanding of the importance of city government, along with its effects on community. To round it out, Accessibility Services Coordinator Antaya Lee taught me how to advocate for myself, and my advisor Christina Chappelle stressed the importance of timing and planning ahead when choosing classes."
Justice says he values Mitchell's small diverse community of peers and professors from many different walks of life and backgrounds, so it's no wonder that he has found a home working in city government.
"Through my internship I have discovered a passion for being involved with city government. I not only filled a requirement but had the opportunity to get involved in my community. It was not so much that I found the internship, but the internship found me."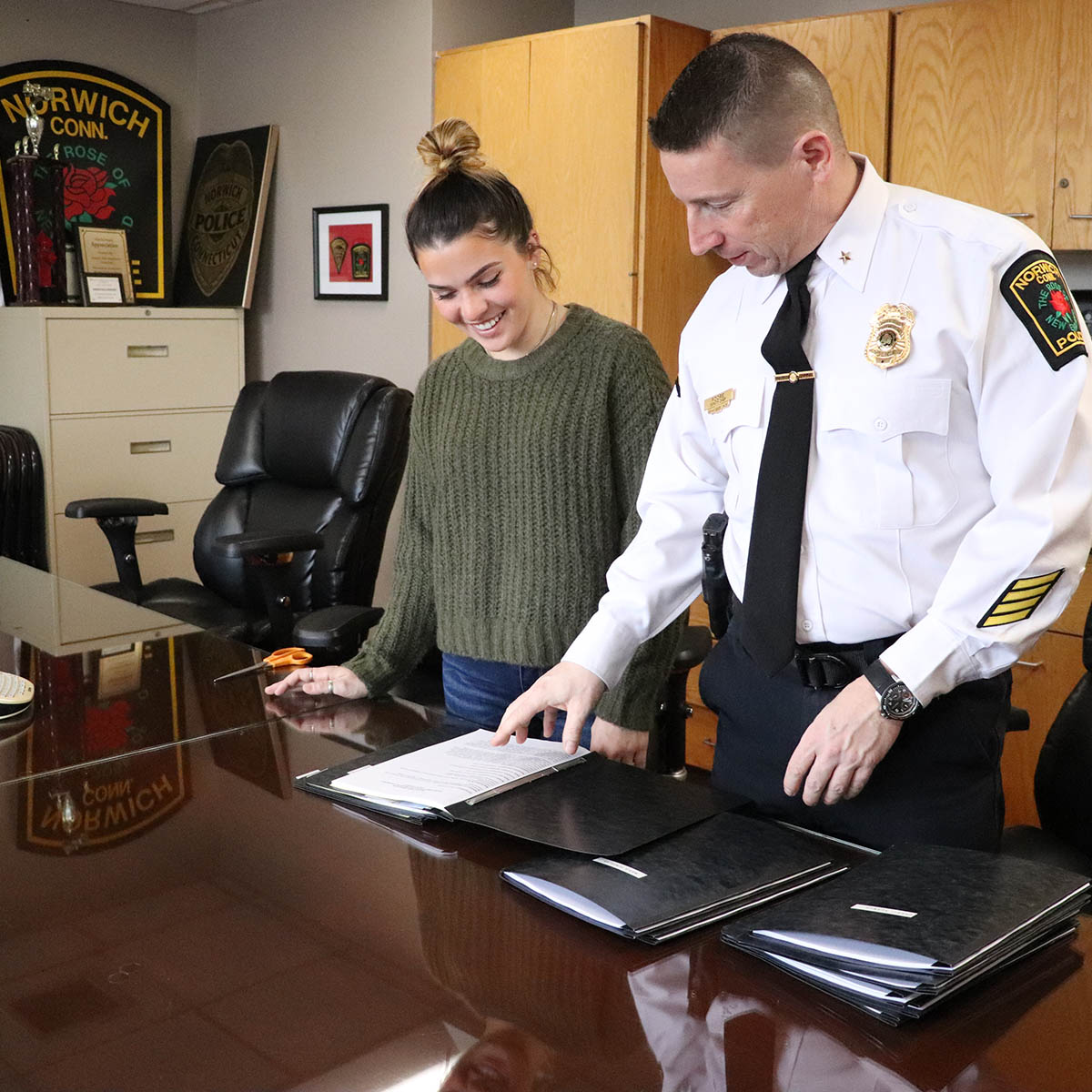 Relying on your Team
Lindsey Fairbank, Senior
Academics: Criminal Process
When Lindsey Fairbank decided what she wanted to study in college, it wasn't at the suggestion of a school advisor or even a parent. A favorite television show inspired her. "In high school, I watched a lot of Criminal Minds, and I wanted to do the kind of law enforcement work they were doing. I couldn't see myself doing anything else…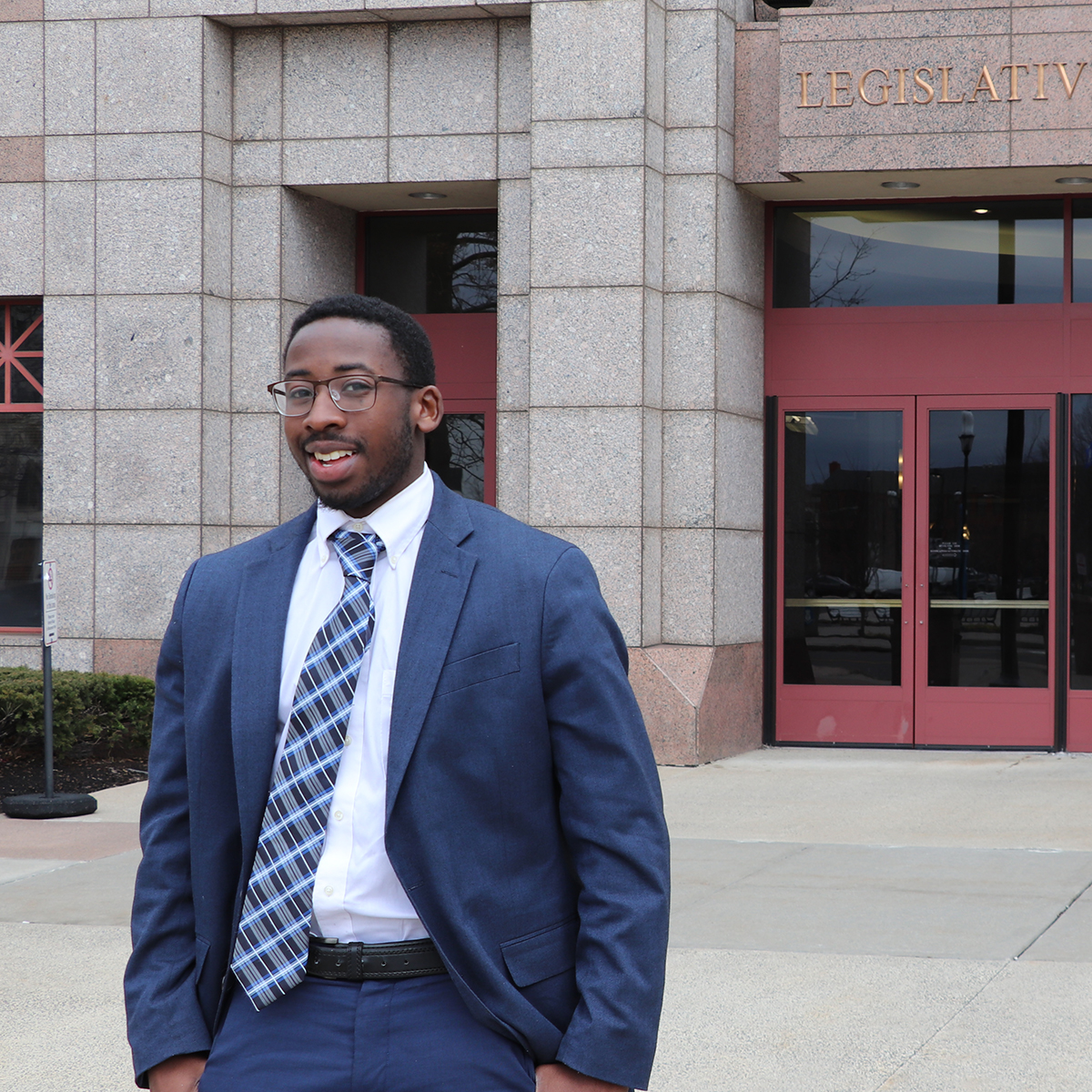 A Fresh Perspective.
Desmond Knowles, Senior
Academics: Homeland Security
Desmond Knowles has a perception of the Connecticut General Assembly (CGA) that is both hopeful and heartening. "One of the things that stands out to me from both sides is that they all work together. No matter what party or background they're from, everybody there wants to help Connecticut." Desmond's observation comes from first-hand experience through his recent internship with the CGA. Cut short because of COVID-19…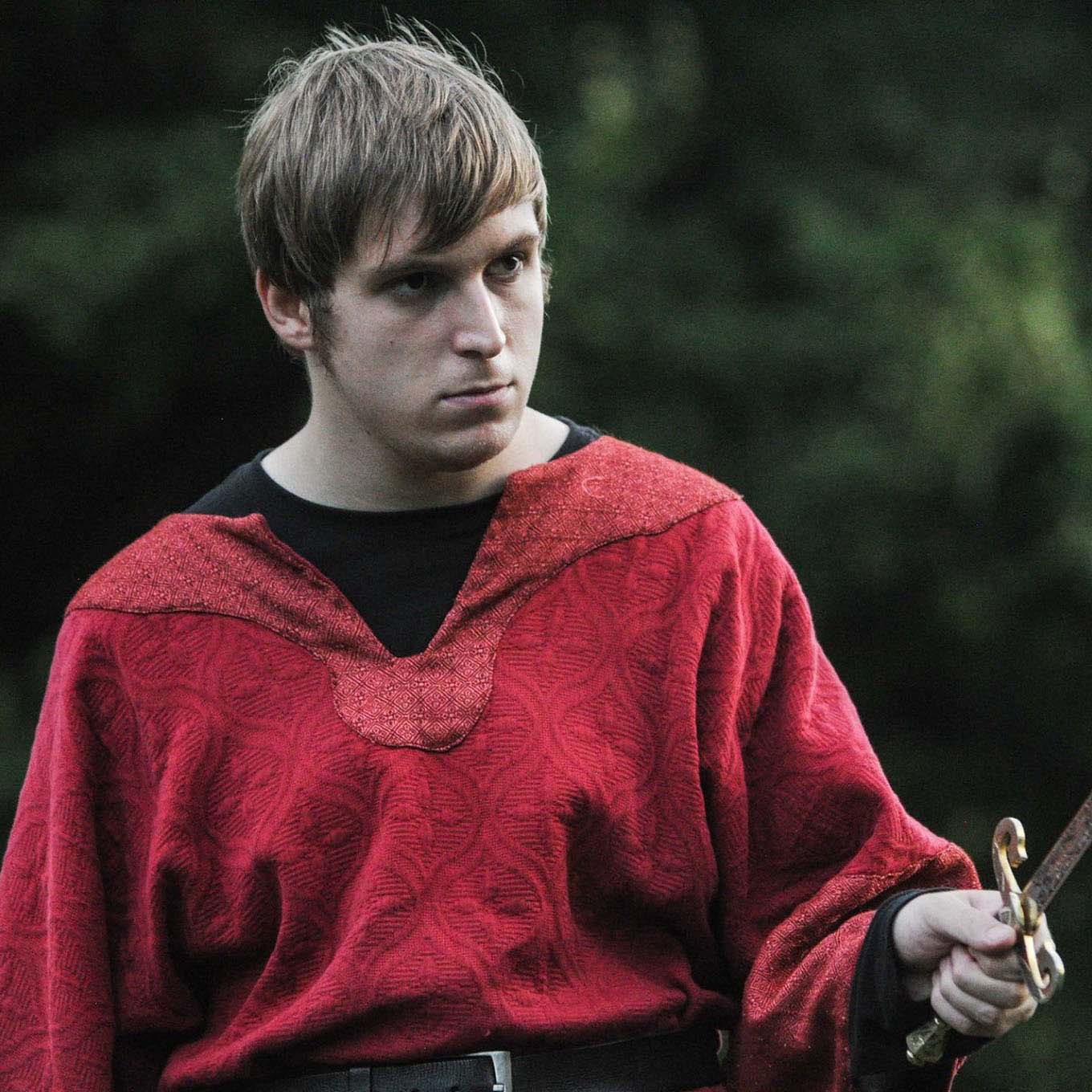 Shaking Things Up.
Academics: Communication
When he first started as a Thames student, Max Pevna would've never guessed that two summers later, he'd be a full-time communications major at Mitchell, performing Shakespeare at an outdoor amphitheater alongside one of the most adventurous classical theater companies…