Dorothy (Dot) Ames, Senior
Psychology
Senior Dorothy (Dot) Ames is back at Mitchell College for a second time – with a mission.
"I am going to change the world, one addict at a time."
Dot earned her associate's degree from Mitchell in 1985, with the intention of continuing her schooling and ultimately working in recovery therapy.
"That's been my goal since the '80s, but I got lost in the '80s with alcohol and drugs, which is so typical of why people lose their way. I have been in recovery for 27 years, and it was time for me to come back."
An Honors Program student studying psychology, Dot also had two life-changing events happen in 2018 that pushed her on the fast-track of returning to school.
"I got cancer and my son died of acute fentanyl poisoning. I was in the battle of my life with my son before my cancer. I knew he going to die if he didn't get clean from heroin. I got diagnosed on August 6, and he died on August 22. I wasn't surprised. I was angry. I jumped back into my education to make a change. That's what I had to do."
Dot recently completed an internship with the Root Center for Advanced Recovery in New London, assisting with client paperwork and facilitating five weeks of group therapy sessions. She has experience facilitating groups from other programs, but this time – because of COVID-19 – did it virtually, leading 12 to 15 people per group on Zoom.
Paul Dunn, coordinator of Mitchell's Integrative Career Development office, helped Dot secure the internship at Root, important to her because it is located in close proximity to where she lives.
"Root is part of my neighborhood, and I can see it working there. New London is a community. Unity is a word in community. When we work together, we get better. That's what it is all about."
Dot also saw first-hand the work of Root's holistic approach – mind, body and spirit – to recovery.
"I got so excited about seeing real recovery. I lost a son to opioid addiction. I have to be a reason why people find hope to get better and stay better. Teaching people to live their life with hope is my passion, my goal. Being at Root was a life-changing experience, because I saw that it can happen."
Dot is currently working on her Capstone project at Mitchell, including a paper on opioid addiction and family therapy. In addition to completing a PowerPoint presentation and writing a discussion, in the spring she will give a 15- to 20-minute presentation on her topic to a regional professional organization.
"When it comes to sending people out into the world, Mitchell College makes sure its students are prepared!"
For Dot, going out into the world means applying to a master's program at the University of Connecticut School of Social Work and working towards becoming a licensed clinical social worker (LCSW). At the same time, she plans to submit her "real job application" at Root.
"I can help make a change – in my neighborhood."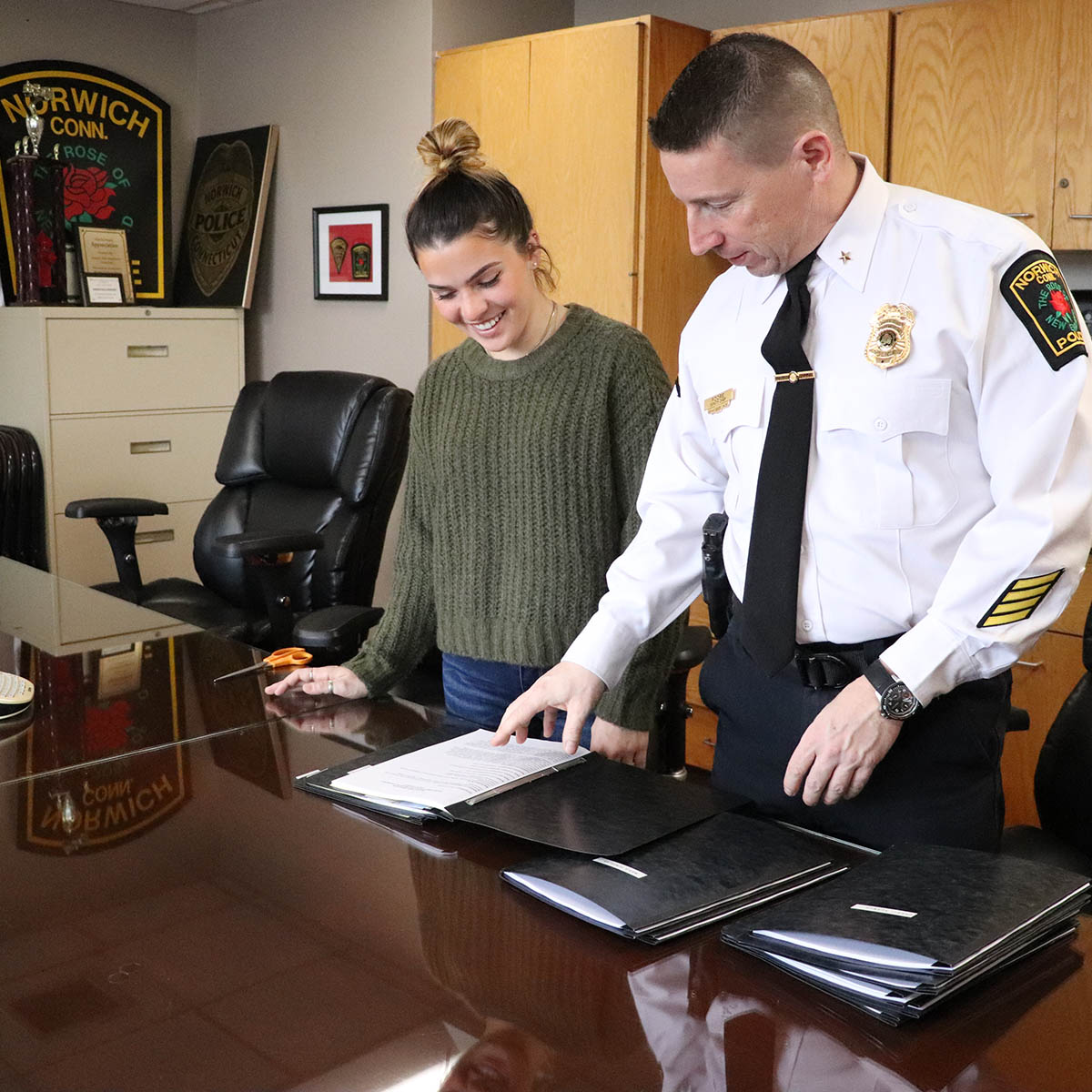 Relying on your Team
Lindsey Fairbank, Senior
Academics: Criminal Process
When Lindsey Fairbank decided what she wanted to study in college, it wasn't at the suggestion of a school advisor or even a parent. A favorite television show inspired her. "In high school, I watched a lot of Criminal Minds, and I wanted to do the kind of law enforcement work they were doing. I couldn't see myself doing anything else…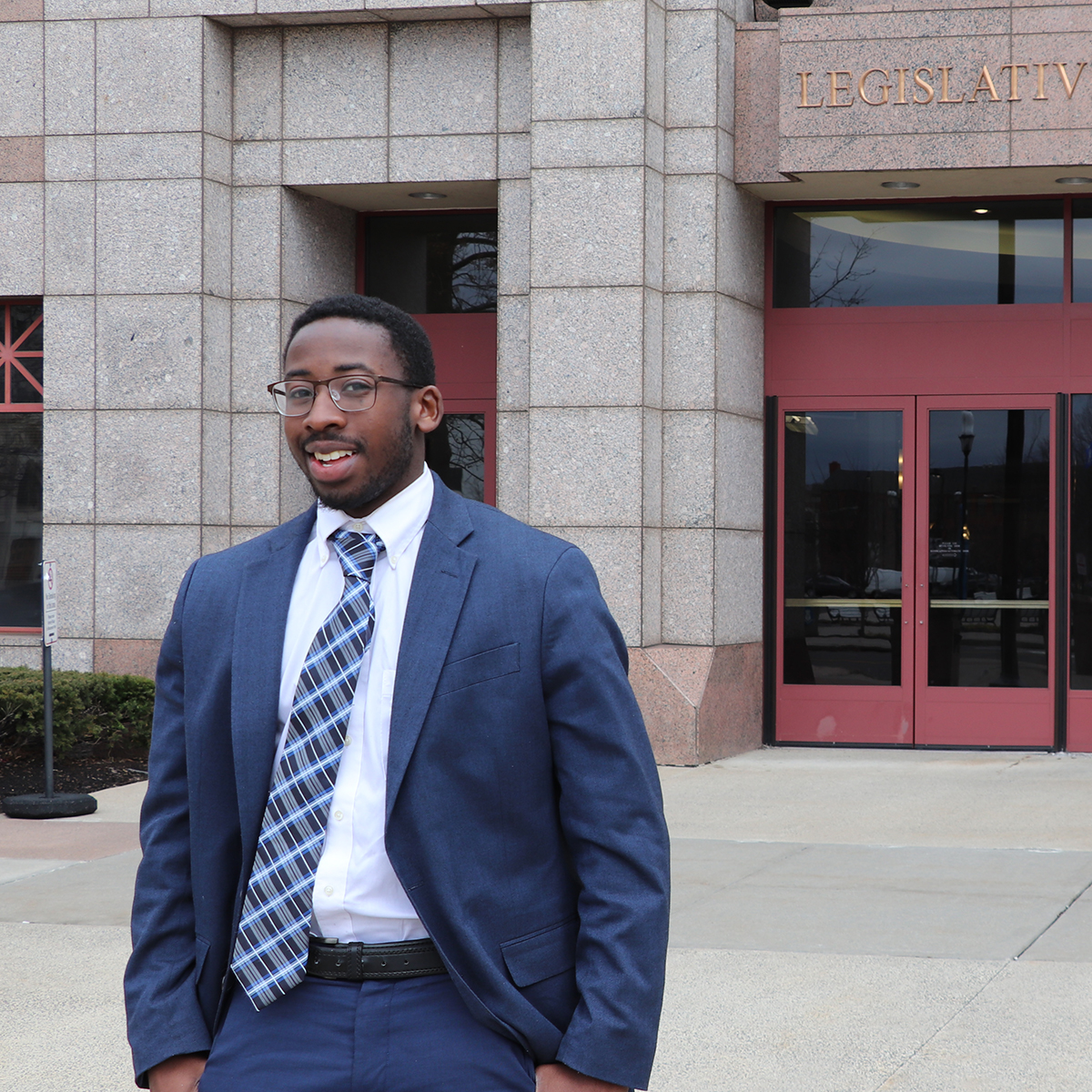 A Fresh Perspective.
Desmond Knowles, Senior
Academics: Homeland Security
Desmond Knowles has a perception of the Connecticut General Assembly (CGA) that is both hopeful and heartening. "One of the things that stands out to me from both sides is that they all work together. No matter what party or background they're from, everybody there wants to help Connecticut." Desmond's observation comes from first-hand experience through his recent internship with the CGA. Cut short because of COVID-19…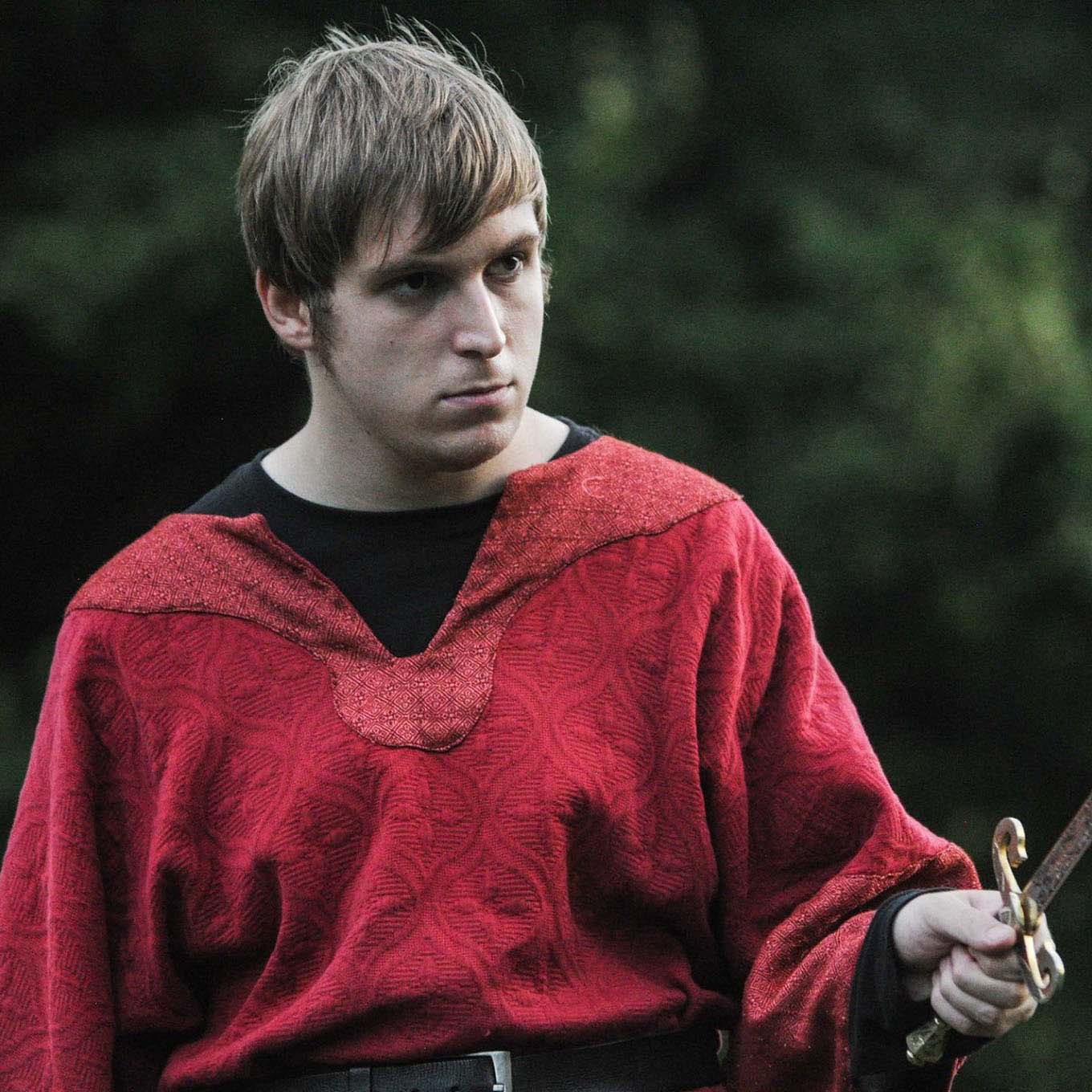 Shaking Things Up.
Academics: Communication
When he first started as a Thames student, Max Pevna would've never guessed that two summers later, he'd be a full-time communications major at Mitchell, performing Shakespeare at an outdoor amphitheater alongside one of the most adventurous classical theater companies…