Alicia McKeon '20
Business Administration
When Alicia McKeon started at Mitchell College as a first year student, she didn't imagine that as a senior she would make a proposal to a faculty committee to implement a new academic offering. The proposal – a course on financial literacy designed to shape how incoming classes of Mitchell students understand money – was the topic of her honors thesis.
"When I think back to my senior year of high school, I had no idea what to expect from higher education. I certainly did not think I would be one of the first students at Mitchell College to graduate from the Honors Program. In fact, in my second semester of freshman year, I considered transferring to another school after my roommate, who I had become very close to, decided to switch schools."
Without a car to travel off campus and having not made other close friends, Alicia felt "trapped, alone and depressed" after her roommate left. Despite these challenges, she decided to stay the course at Mitchell, with the urging and support of one of her professors, Richard Wall. He recognized Alicia's potential and introduced her to Mitchell's newly established Honors Program. She was inducted in the spring semester of her freshman year.
"I joined the group a semester late and did not know anyone. But by the second semester of my sophomore year, I felt like this was where I belonged. It was starting to feel like family."
After the first year Honors Program onboarding, Mitchell honors students work closely with leading members of the faculty to select an independent project; then they map a course of studies that provides a foundation for their research and present their findings within their senior year.
In consultation with her professional committee members, Alicia, a business administration major, narrowed down her thesis topic from business operations on a local, national and global level to financial literacy.
"Financial literacy was a common conversation I noticed among my peers. The purpose of my thesis was to aid students with practical knowledge on financial practices, always relevant in their lives, particularly as they get older, but also sooner – navigating the challenges posed by a post-pandemic economy."
An Honors Program highlight for Alicia was finding a small group of students with a shared experience who became some of her closest friends at Mitchell. She also enjoyed opportunities to bond with each other and the faculty and staff who administered the program, including dinners at the homes of the College president and Dr. David Brailey, program director.
"Being recognized as a strong student completely changed my life. I stuck with Mitchell and became proud of the work I was producing, both within the Honors cohort and my other classes as well. My reputation changed from being a quiet girl, who didn't do much socializing, to the smart girl, who a classmate in need could depend on to help with assignments."
After successfully defending her thesis, Alicia graduated in December 2020. Her proposal is being considered for incorporation into the Mitchell First Year Experience, in addition to Thames at Mitchell, for the 2021-22 academic year.
Two weeks after receiving her degree, she began work as a disability claims service specialist at Guardian Life Insurance, where she says she will have ample opportunity to learn, grow and excel within the company as she starts her career.
"One thing I will forever take with me through life, based on my initial experience at Mitchell College, is it is okay to step out of my comfort zone. I will no longer allow fear of the unknown to guide and dictate my life."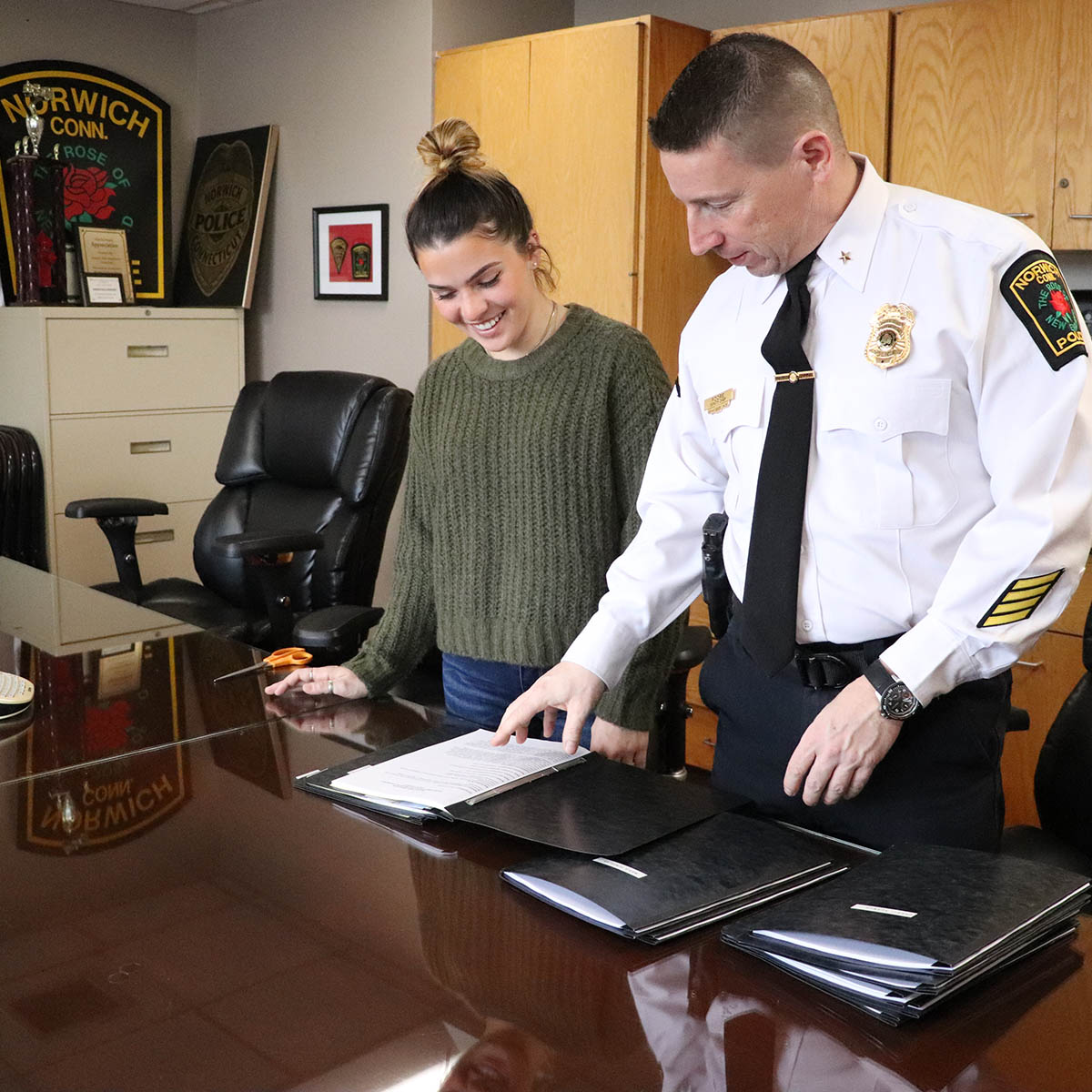 Relying on your Team
Lindsey Fairbank, Senior
Academics: Criminal Process
When Lindsey Fairbank decided what she wanted to study in college, it wasn't at the suggestion of a school advisor or even a parent. A favorite television show inspired her. "In high school, I watched a lot of Criminal Minds, and I wanted to do the kind of law enforcement work they were doing. I couldn't see myself doing anything else…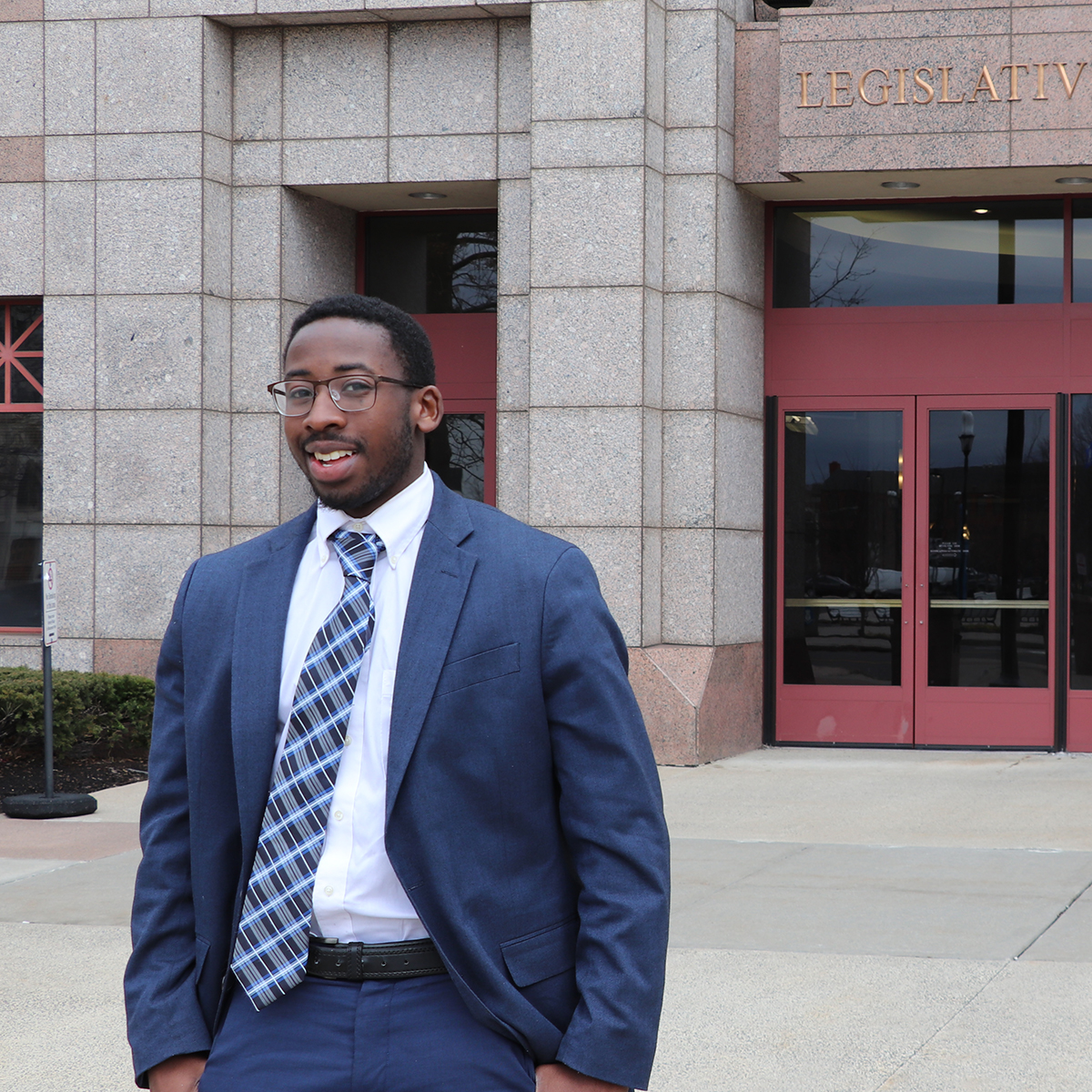 A Fresh Perspective.
Desmond Knowles, Senior
Academics: Homeland Security
Desmond Knowles has a perception of the Connecticut General Assembly (CGA) that is both hopeful and heartening. "One of the things that stands out to me from both sides is that they all work together. No matter what party or background they're from, everybody there wants to help Connecticut." Desmond's observation comes from first-hand experience through his recent internship with the CGA. Cut short because of COVID-19…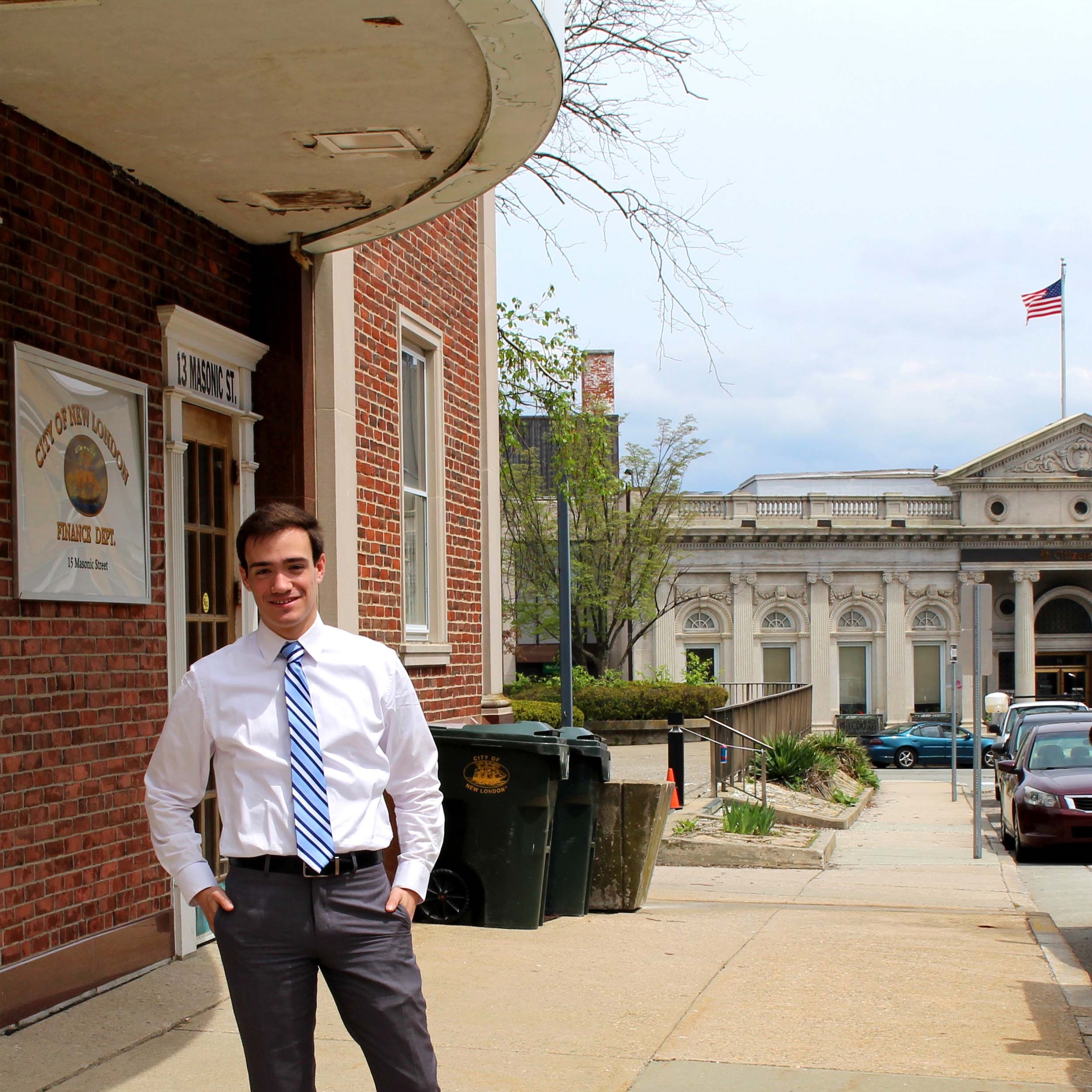 Opening Doors.
Academics: Homeland Security, graduated Cum Laude
On day one of Kevin Coleman's summer internship with the city of New London, he accompanied director of human services Jeannie Milstein on a trip to the state capitol and was introduced to the lieutenant governor and Chris Soto, New London's State Representative – talk about quickly growing your network! The rest of the summer was packed with rich learning environments providing first-hand exposure to a broad range of current issues, from the opioid crisis to immigration rights…