Announcing Dr. Tracy Y. Espy as the Eighth President of Mitchell College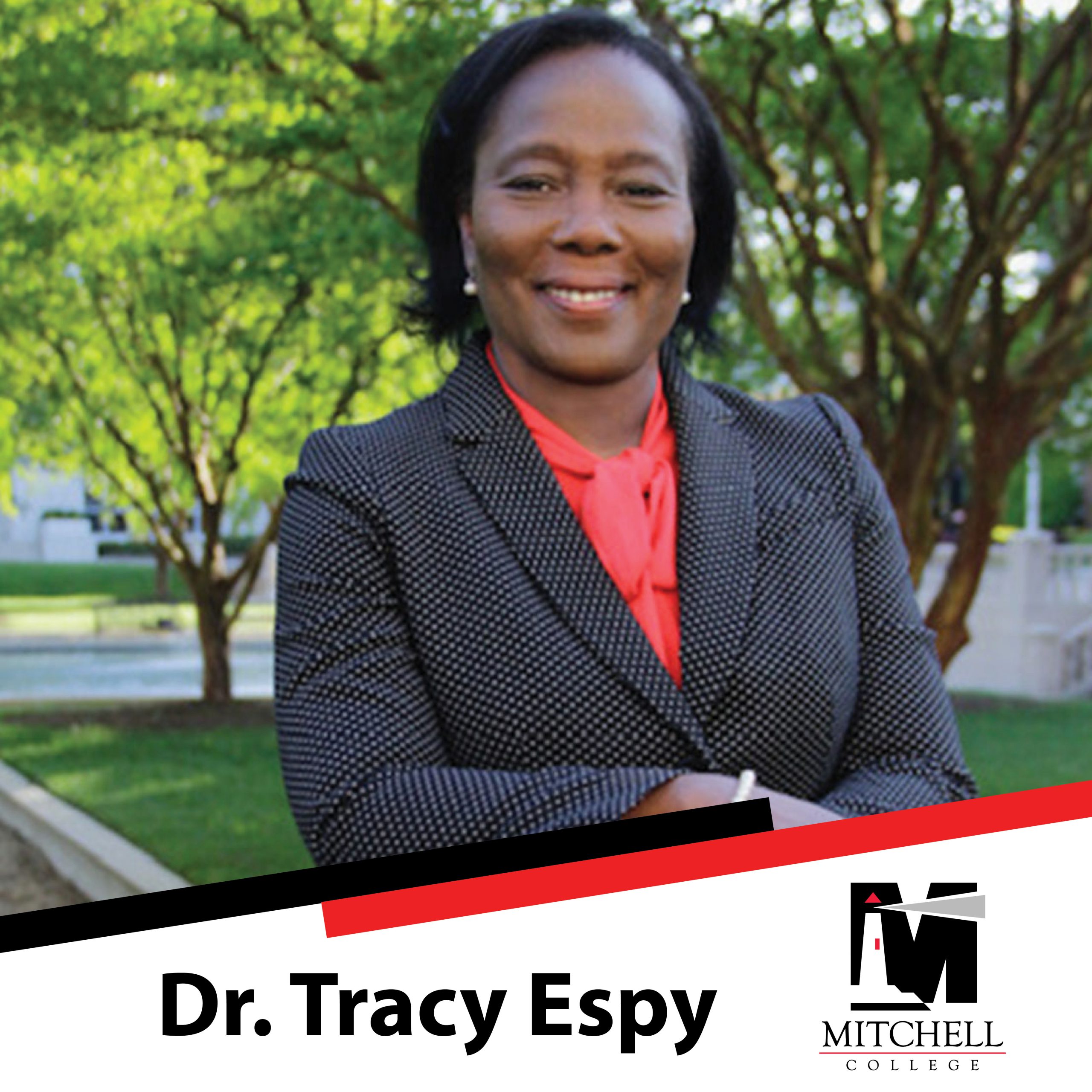 The Board of Trustees of Mitchell College is delighted to announce that Dr. Tracy Y. Espy has been named as the college's eighth president, effective July 1, 2020.
Espy, who will be the first African-American woman to lead Mitchell, currently serves as provost and vice president of academic affairs at Pfeiffer University, which operates three campuses in Charlotte, Raleigh and Misenheimer, N.C.
"After an extensive national search, Mitchell College's Board of Trustees is thrilled to announce that Dr. Tracy Espy will be our next president. An expert in human development and family therapy, Dr. Espy possesses the leadership skills and experience to work with all constituencies to move Mitchell College forward. On a personal level, she is grounded in a desire to serve and connect with others and will be a wonderful model for our community, both on and off campus. We are very excited about our future with Dr. Espy as our president."
– Kevin Hennessy, chair of the Mitchell College Board of Trustees
From Dr. Tracy Espy…

"I believe that Mitchell College is well positioned to share the Mitchell Ability Model to attract students who are looking for supportive environments. Together we can help them adapt to our rapidly changing world. In addition, I am passionate about engaging local and regional communities in a mutually embracing relationship, including the college's strong career development partnerships and the exciting new updates to athletics facilities. I am happy to have the opportunity to lead a private liberal arts college in such a vibrant and historic New England city. I look forward to the possibilities that tomorrow holds for all of us."
Message from Dr. Tracy Espy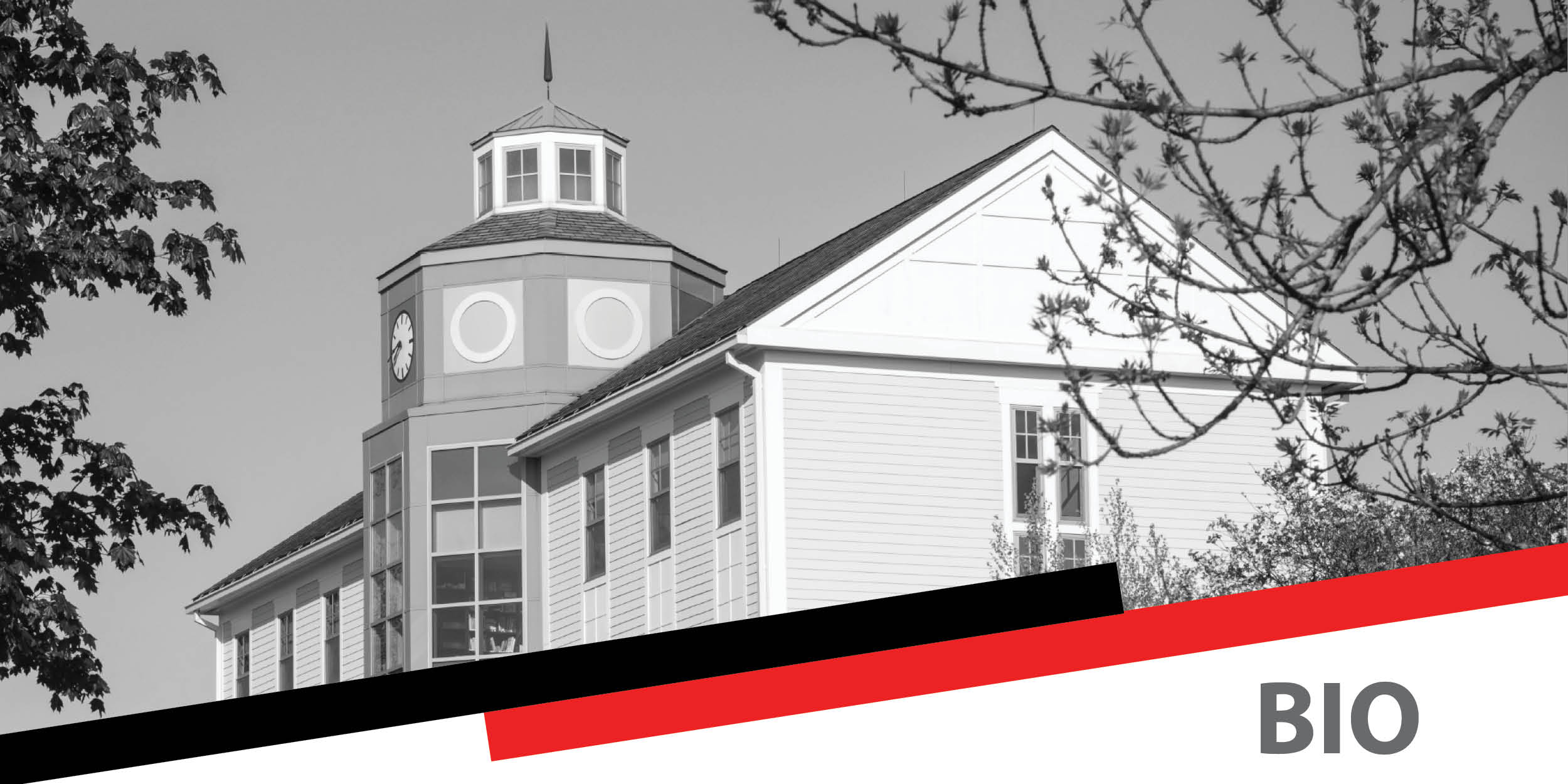 Dr. Espy Bio
Tracy Y. Espy serves as Provost and Vice President of Academic Affairs at Pfeiffer University (2008-Present). Pfeiffer University operates three campuses in Charlotte, Raleigh and Misenheimer, North Carolina. In her role as Chief Academic Officer, Dr. Espy oversees all academic programs, including four divisions (Applied Health Sciences, Business, Arts and Sciences, and Education); the Division of Adult Studies and Continuing Education; Office of Institutional Research, Planning and Assessment; Office of Teaching, Leaning and Innovation; and the Gustavus Adolphus Library. Additionally, Dr. Espy is actively involved in various aspects of university administration, such as enrollment management, strategic planning and fund raising.
As Provost, Dr. Espy in collaborative partnership with the Academic Leadership Team, added several new programs (traditional, nontraditional and graduate). She realigned seven academic divisions to four, resulting in 13% cost savings for the University.
Leveraging over 23 years of higher education experience, with 15 years as a senior administrator, Dr. Espy, in partnership with faculty, students, and staff, successfully earned six key University accreditations, along with the development and start of 10 new academic programs.
Prior to her current role as Provost, Dr. Espy served as Vice President for Servant Leadership where she was responsible for oversight of the Francis Center for Servant Leadership and student leadership groups. She established over 100 community partnerships and led University-wide servant-leadership initiatives. Pfeiffer University also received Community Engagement Classification from the Carnegie Foundation, as well as the President's Higher Education Community Service Honor Roll under her guidance.
Dr. Espy received a Ph.D. in Child/Family-Marriage and Family Therapy from Syracuse University, a M.S. in Family Studies from Miami University, Oxford, Ohio, and a B.A. from Berea College, Berea, Kentucky. Her teaching and research expertise include systemic theory, ethnic identity and self-esteem, servant leadership, service-learning, and student engagement. Community and professional activities include Founding Editor of Partnerships: A Journal of Service-Learning and Civic Engagement (2008-2012), and service to several local and regional non-profit organizations, including North Carolina Campus Compact, Hope Worldwide and City at Peace-Charlotte. Most recently, Dr. Espy's service extended to the Board of Montford Park Partners; grant reviewer for Council of Independent Colleges-Network for Vocation in Undergraduate Education (Nerve) Program; and serving as a panelist with the Charlotte Business Journal on Diversity and Equity in the Workplace.
Dr. Espy believes in life-long learning. She participated in the Executive Leadership Academy with the Council of Independent Colleges and Universities; the American Association of State Colleges and Universities; the American Leadership Academy; and the Presidential Vocation and Institutional Mission Program with the Council of Independent Colleges.
In April 2019, Dr. Espy received the national Zenobia L. Hikes Faculty Women of Color Award at Virginia Tech University. The award honored her accomplishment of her work to improve faculty salaries and institutional diversity at Pfeiffer University.
"My heart is truly in liberal arts with a commitment to life-long learning. I was made aware of the opportunity at Mitchell College and immediately became captivated by its mission to celebrate and develop the power of unique minds. I am honored and excited to become a part of such a warm, compassionate, engaging and supportive liberal arts environment."

– Dr. Tracy Espy
> The Search Committee, including a cross-section of trustees, faculty, staff and alumni, conducted a comprehensive nationwide search for the next president of Mitchell College.

"We were particularly drawn to Dr. Espy's deep compassion and empathy; her academic and professional expertise in human development, adolescent behavior and therapy; and her longstanding experience as an academic leader and provost. All of these attributes led to the Board of Trustees' decision that Dr. Espy is uniquely positioned to lead Mitchell College forward into a bright future. We welcome her enthusiastically to the Mitchell College family."
From Dr. Charles Ambrose, President and CEO, KnowledgeWorks, and former president of Pfeiffer University…
"Dr. Espy is the right person to lead Mitchell at this time. Tracy's academic and administrative experience is in deeply understanding learning, including the value of translating the humanities to life, but also the kinds of usable skills and knowledge that provides everyone with the resiliency needed to thrive in the world ahead. She was integral to starting the Francis Center for Servant Leadership at Pfeiffer University, which bridged the curricular and co-curricular in a mission-driven way. Tracy is a model chief learning officer, because she gets the fact that learning goes well beyond classroom instruction and has direct experience building a new program that took that nurturing to a whole new level for students. Tracy is a student-centered leader who understands the alignment between Mitchell's mission and considering what's possible in the years ahead under her presidential leadership."
> ABOUT MITCHELL COLLEGE

A small liberal arts college, Mitchell developed its distinct educational approach over more than 80 years, blending a tradition of mentoring with an expertise in teaching diverse learning styles to create the innovative Mitchell Ability Model. Through a journey of self-discovery, learning adaptability, four-year career development, and mastery of essential abilities, students are challenged, supported and equipped for lifelong success. Mitchell is committed to the broader community through building strong, creative and cooperative partnerships. Located on a beautiful waterfront campus in historic New London, Connecticut, it is also home to championship NCAA Division III athletics, Thames at Mitchell College, the Mystic Program, and the renowned Bentsen Learning Center.