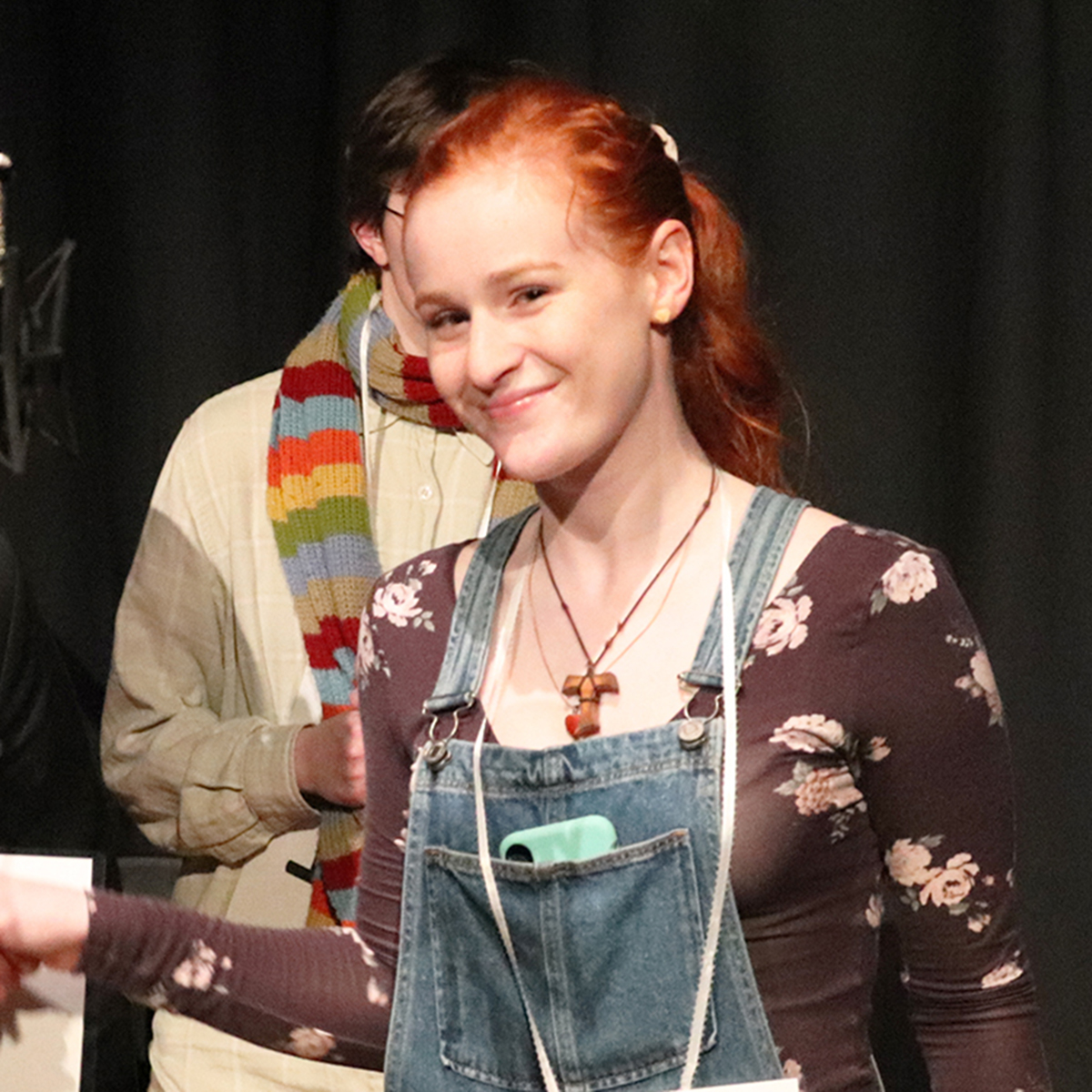 Building Confidence.
Victoria Séman '20
Academics: Liberal and Professional Studies: Individualized
Recent graduate Victoria Séman thought that her learning differences might slow down her academic progress and keep her from graduating from college at the same time as her friends from home. "I've always known myself to be a smart person. I like learning. It's fun, but with my learning differences it's harder for me than some, and that worried me. I didn't want to graduate a year later. I wanted to graduate in 2020 just like my friends from home!"
Thanks to the support she received and strategies she learned as a student at Thames at Mitchell and at Mitchell College, Victoria just met her goal, graduating with her class this past June.
"I wouldn't have been able to do that without Thames and without Mitchell. The transition between the two was pretty seamless. I was able to take Mitchell classes for credit while at Thames, plus take classes for credit during MiniMesters at Mitchell.
The sought-after Thames program on the Mitchell College campus supports the transition to college for students with learning differences. While at Thames, students benefit from deep individualized academic and social support, the opportunity to earn up to 15 credits over two semesters, and full-access to campus activities and the residence life experience.
"My advisors at Thames helped teach me time management skills and self-advocacy. They taught me that I could get my work done and hang out with friends."
Feeling secure in knowing how to navigate college life, Victoria pursued other interests at Mitchell.
"I've always had an interest in musical theater. In high school I did it for two years, but because I didn't have the academic support I needed, I wasn't doing so well in school, so I couldn't continue. Because I have gotten the support here, I am able to do what I love."
She participated in the Mitchell College Select Chorus and musical productions including Godspell, Legally Blonde, and The 25th Annual Putnam County Spelling Bee.
Victoria hopes to work in occupational or recreational therapy after graduation.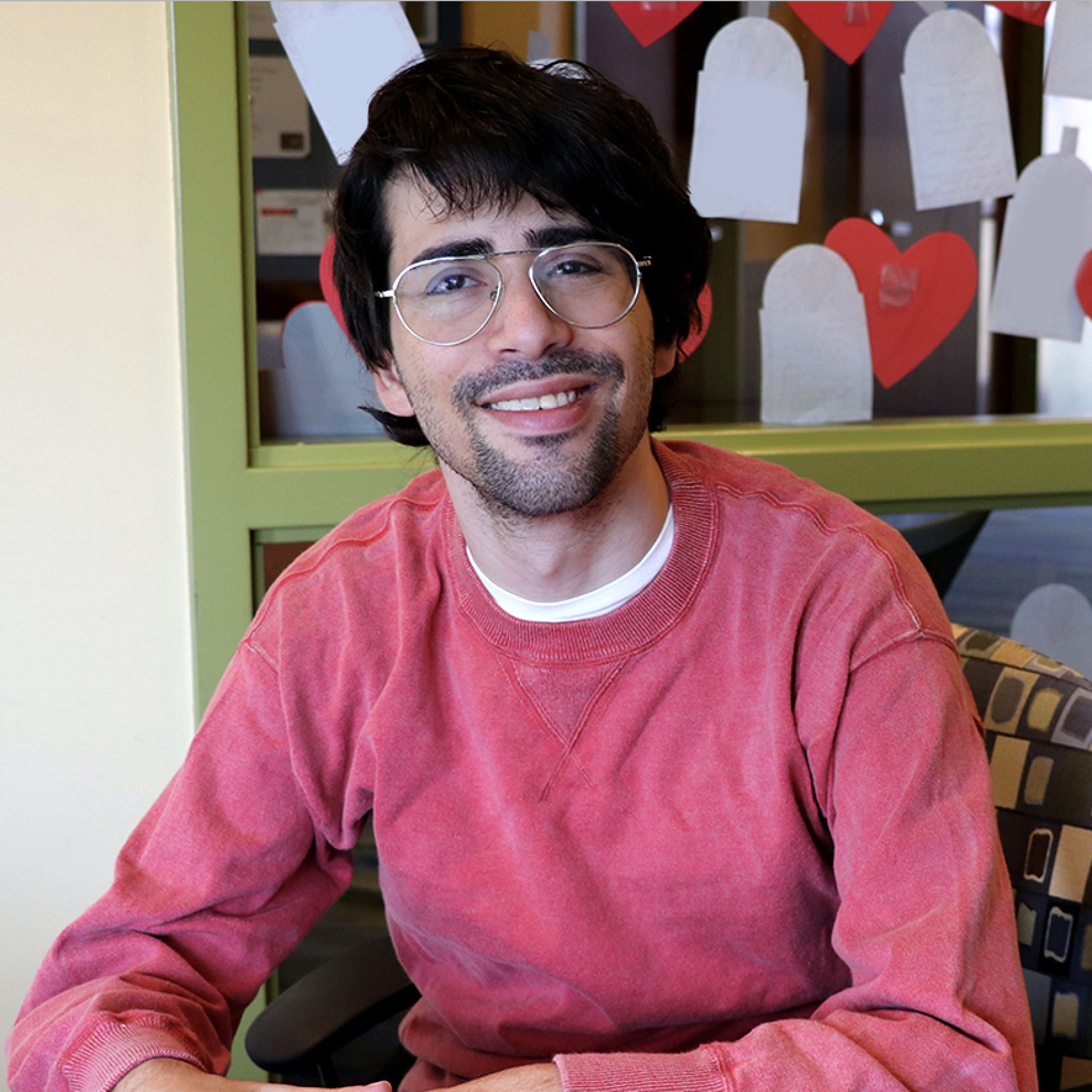 Living Your Best Life.
Jake April '20
Academics: Business
Jake April doesn't point to a specific class when asked what inspired him during his time at Thames at Mitchell and Mitchell College, but to the people. "The faculty and staff inspired me because, when I was feeling stressed, their words and confidence would remind me that with a little hard work and determination, I could do anything I put my mind to."
Jake's hard work and determination has paid off. The recent Mitchell College graduate from Long Island, NY, begins graduate studies in broadcast journalism at Hofstra University this fall. An aspiring sportscaster, Jake also hopes to be a public speaker one day, motivating others to find their passion and live their best life.
His insight is grounded in his own life experience as someone with cerebral palsy. Following high school, Jake attended Thames at Mitchell for a year. This unique program supports the transition to college on a college campus, with deeper individualized academic and social support for students with learning differences and those seeking additional college preparation.
"I've had a lot of people in my life who told me I can't do things. People had doubts about me living independently because I have cerebral palsy, but when I got to Thames, all of the teachers there helped me discover myself, my work ethic, and be the success I am today."
In addition to the Thames faculty, Jake credits the staff at the Bentsen Learning Center (BLC), which he utilized after transitioning to the four-year program at Mitchell College. At the BLC, Jake met regularly with a learning specialist.
"At first, I wasn't prepared for my sessions, and my specialist would help me organize my schedule for studying. Later, I was able to come in and know what I wanted to work on, so I didn't fall behind. Staying organized is key, in all parts of my life, and that will always stick with me."
Jake discovered his passion for journalism after joining the Mitchell Broadcast Team, where he worked on broadcasting live events, such as Mitchell basketball and baseball games.
"When I got into journalism, I really fell in love with it. It wasn't work. When I'm broadcasting and doing journalism, I don't feel disabled. We all have differences. When you find your passion, you feel comfortable with yourself. Each activity you do should have a purpose and make you get out of bed and do it. If not, it is not for you."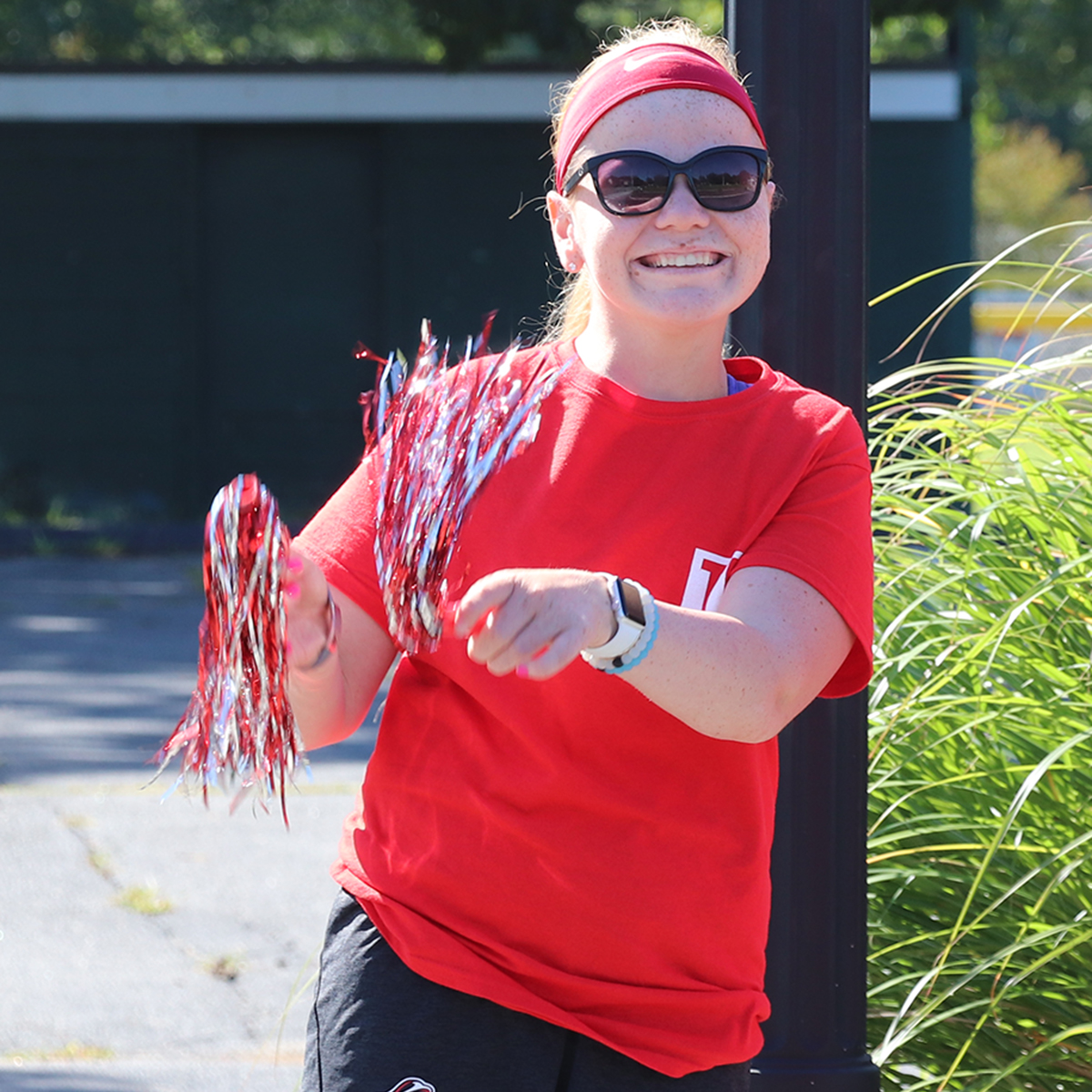 Defining Moments.
Emma Quinn, Senior
Academics: Hospitality & Tourism
Junior Emma Quinn points to her election as the first female president of Thames at Mitchell College Student Government Association as a defining moment in her transition to a confident student leader. The process included a campaign, a debate and an acceptance speech.
"I would never have done that in high school. It was the start of changing, of saying I can hold on to this big responsibility – that I can do it because of the support I received."
Thames at Mitchell College is a holistic college transition program on the campus of Mitchell College for students with learning differences or students who would benefit from additional preparation to succeed in college.
Emma's smooth transition continued, from Thames student to Mitchell student.
"Nothing surprised me about being at Mitchell College, coming from Thames at Mitchell. I was already immersed in the community, so it wasn't that much of a change for me. Being involved in the clubs at Mitchell while I was at Thames meant that I was able to meet people, so coming to Mitchell wasn't a huge shock."
The Hospitality and Tourism major from Boston, Mass. – who also manages the Mitchell women's soccer and lacrosse teams and is a student ambassador – credits the Bentsen Learning Center (BLC) with her success, too.
"They've been a great support network for me. Reading is not my strongest, so my BLC specialist has been able to break down concepts so I understand what the teacher is asking me to do for an assignment and chapter readings. Plus, they taught me how to advocate for myself. "
Emma's confidence goes back to the year she spent at Thames at Mitchell. Given the chance, she would go back to her high school to share her success and talk about the program…
"I would say, 'Back when I was here, guys, I didn't feel as confident, but now I am.' Thames at Mitchell is full of students who have unique minds, but it is very individualized with the amount of one-on-one support that advisors give. Even though it will take longer, why would you pass up on a once-in-a-lifetime chance to build on your academics and be more successful in your life?"