A Special Way to Honor the Graduating Class
"Greeting for Grad Seating" is a new Mitchell tradition (started in 2022), that allows parents, families and friends to show their support for the Mitchell College graduating class by providing a message of encouragement or inspiration to a graduate at Commencement.
Thanks to all who participated and supported the Class of 2023 this year! Through your gifts, all 125 graduating Mitchell College seniors received a message of encouragement or inspiration. The graduates were moved by your generosity and your kind words. In addition, many students received a commemorative pin to wear during commencement and beyond.
Your donations benefitted the North Star Scholarship, which supports the next cohort of Mitchell graduates.
How It Works
Friends and family can submit an inspirational quote, message or anecdote with a gift to the College (for 2023 the gift minimum amount was $23). Grads get the message on a keepsake card on their chair at Commencement. The goal is to ensure that all graduates receive a message celebrating their unique minds and the tremendous accomplishment Commencement represents. The giver's information is included on the card.
In addition, new gifts were available in 2023 to celebrate a student's time and achievements during their Mitchell College journey.
For a gift of $50 or more, the giver could share a message of encouragement and inspiration with a specific graduate, plus give a commemorative Mitchell College pin (shown at the right) for the graduate to proudly wear during Commencement and beyond.

A gift of $100 included a message of encouragement to a member of the class, as well as the pin and a pair of Mitchell College socks for the selected graduate.
Make a Donation Today!
All gifts for this program go to the North Star Fund to address students' most immediate needs and ensure that future Mariners will be able to experience their own Mitchell graduation moment.
If you were not able to participate in the Honor the Grads for 2023 but would like to donate to the North Star Scholarship, please make your donation below.
If you prefer, you can pay by check to "Mitchell College" (Note: Honor a Graduate) and mail to:

Mitchell College Giving
437 Pequot Avenue
New London, CT 06320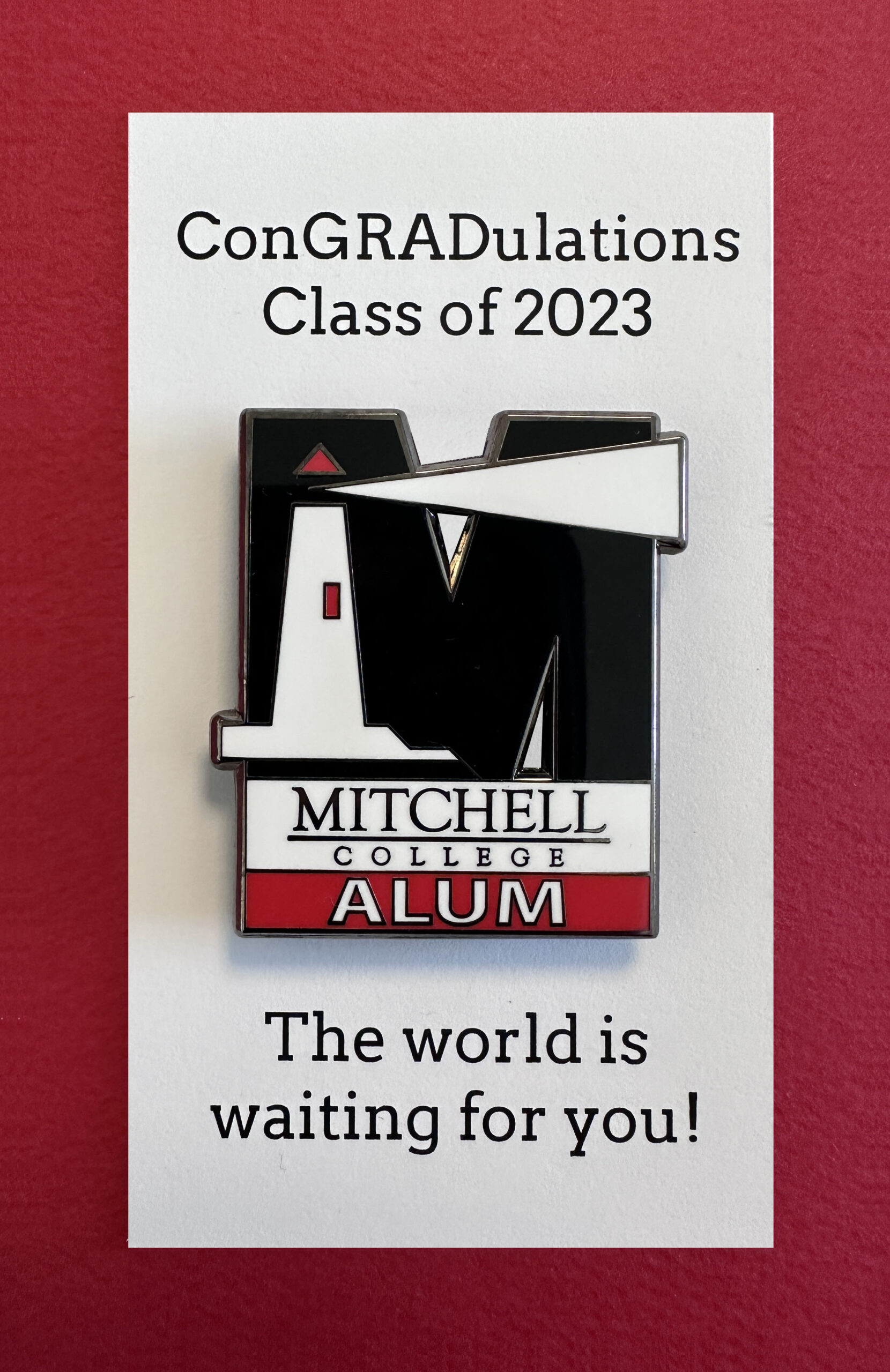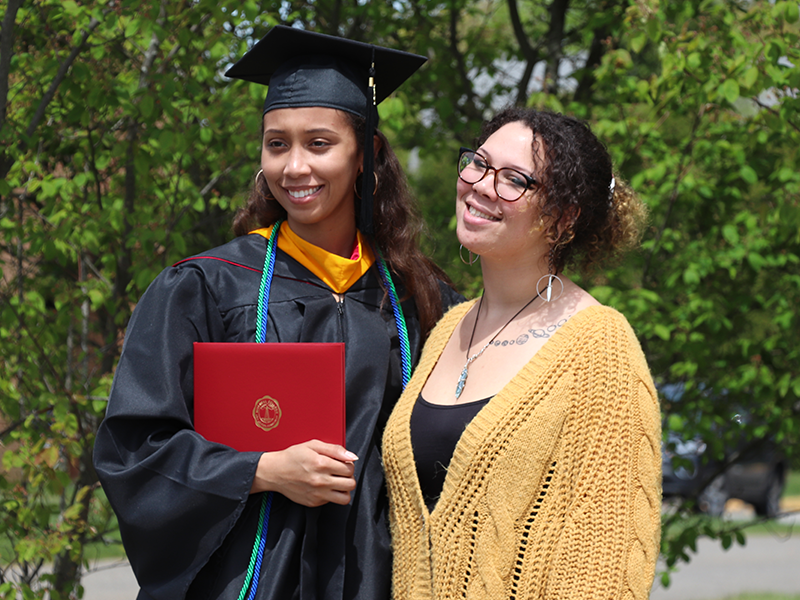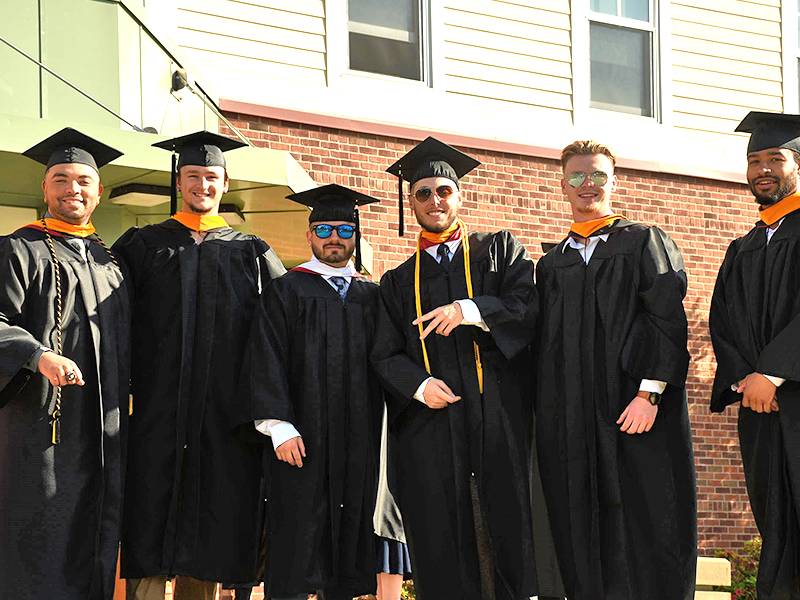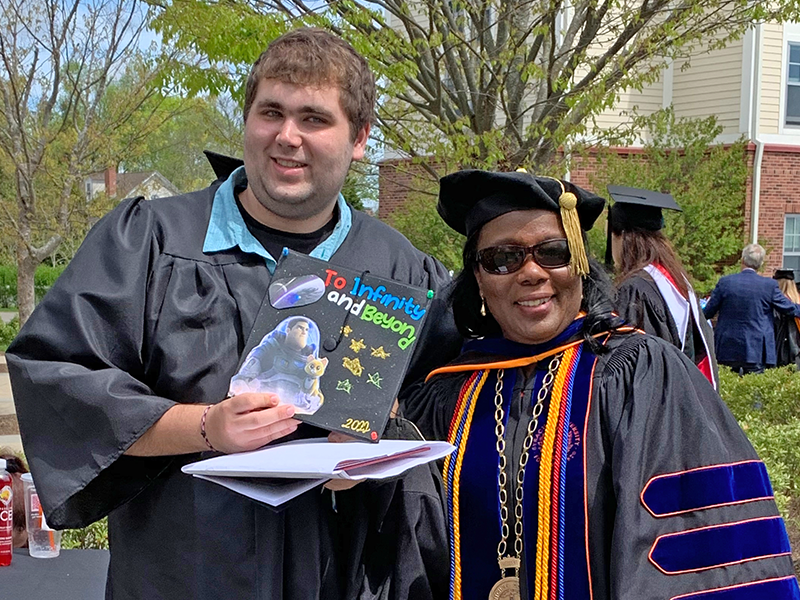 Thank you for your tax-deductible gift to Mitchell College!