We understand your unique needs as a commuter student!
Choosing to commute is a great option for many students and considerations may include: financial needs, family responsibilities, work schedule, and a desire to stay in the community you know and love.
Financially speaking…
Enrolling as a commuter is the best option for many students, allowing you to save money while continuing to foster your existing community connections. With competitive financial aid packages and our new Commuter Grant, you may find that Mitchell College is even more affordable than community colleges and state institutions!
Southeastern Connecticut is our home, too!
If you're a current resident of the greater New London community, you know the distinct benefits our region offers – our beautiful beaches and access to coastal living, vibrant arts and theater districts, family orientation, strong and growing employment base, and fun tourist attractions like Mystic Aquarium, Mystic Seaport, Mohegan Sun, Foxwoods – should we go on?
Commuter students are 100% Mariners

 
As a commuter student, you will have the same access to our waterfront campus as our residential students! The library, fitness center, professional tutors, academic advising and support, the Writing Zone, Health and Wellness services, campus events, club and intramural participation, athletics, extracurricular events—all are available to enrich your life as a commuting student. You will also have access to our Commuter Lounge between classes, options for enrolling in campus meal plans, and free campus parking.
We connect you to career – fast! 

 
Many of our commuter students have called southeastern Connecticut home for years (or a lifetime!) and want to continue building their lives within the same community upon their college graduation. We're here to help you do just that. Our Integrative Career Development office offers you:
field trips to partner organizations
networking opportunities with some of Southeastern Connecticut's leading organizations
mock interviews and resume writing
hands-on career labs and internships
alumni panels & class speakers
Mitchell students thrive in internships with:
Mystic Aquarium
The Day
Safe Futures
Flock Theater
Norwich Police Department
City of New London
Nathan Hale Arts Magnet School
and many more!
The internships you engage in during your time as a Mitchell student can lead to full-time employment opportunities within the community you call home once you graduate.
We know there are many uncertainties about the future. Please know that Mitchell College will be there for you every step of the way.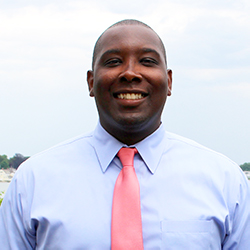 Let's Connect!
Kelby Chappelle
Director of Admissions
Phone: 860-701-5043
Email: chappelle_k@mitchell.edu
Be sure to ask me about Mitchell's competitive financial aid packages and our new Commuter Grant!
Meet a few of our Mitchell commuters!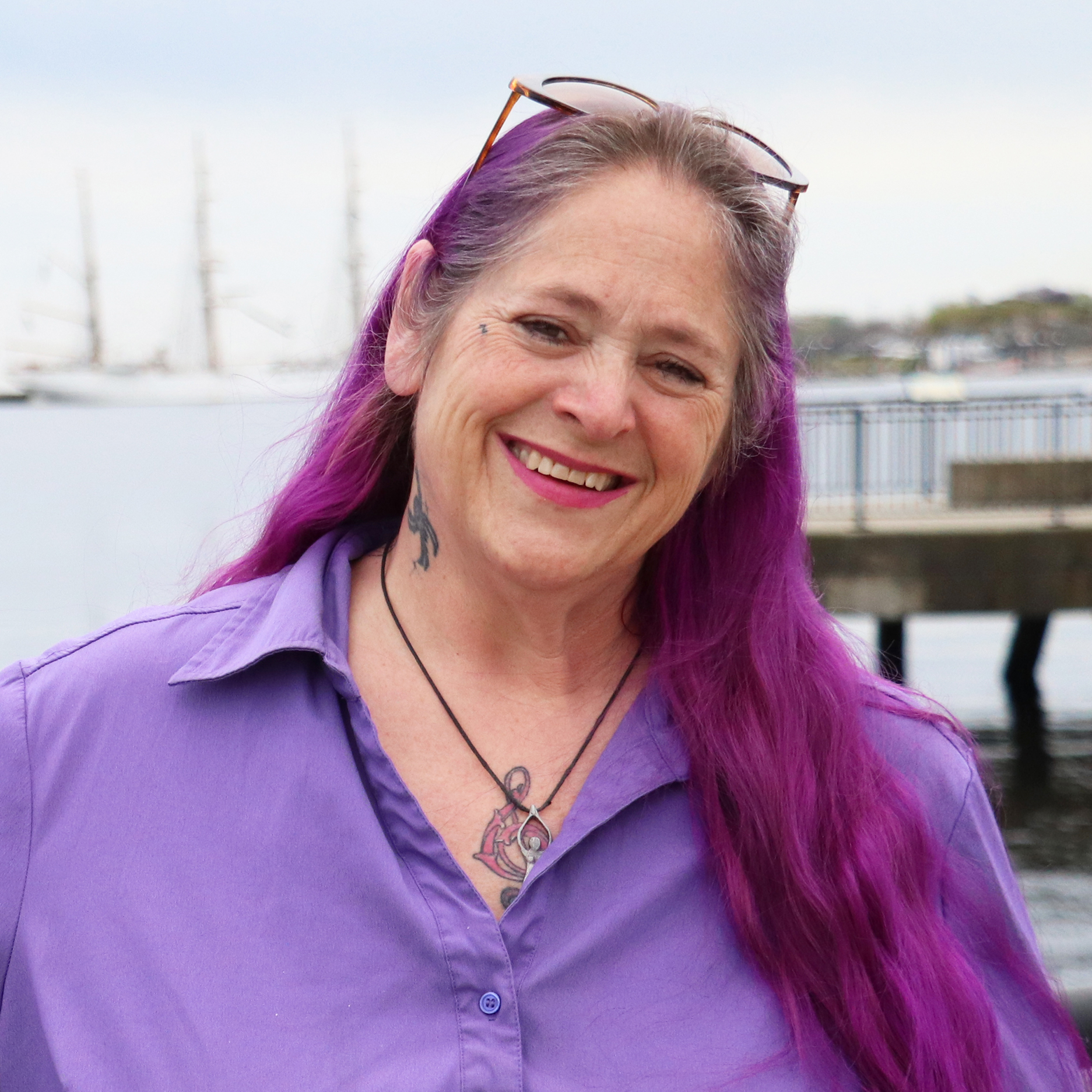 Dorothy Ames '20 – Dot for short – graduated with an associate's degree from Mitchell College in 1985.  Now she's back working toward her bachelor's degree in psychology.
"I love and support everything that the Mitchell community stands for. Everyone is supportive, encouraging and has a genuine love for the part they play on campus."
A local homeowner who works in addition to going to school, Dot finds the short commute to the college "a lifesaver" and encourages others living nearby to take advantage of the convenience of Mitchell.
"I encourage any local to check out all that Mitchell College has to offer."
Aicha Santos
Academics: Liberal Studies
Aicha Santos '21 is working on her associate's degree in liberal studies, with plans to continue on to earn a bachelor's in criminal justice. She hopes to use her education to become a policy advocate. Aicha finds the academic support at Mitchell second to none.
"At times as a student, you might feel discouraged about a subject or assignment. Mitchell College makes sure all your student academic needs are fulfilled, keeping you on track in a positive way!"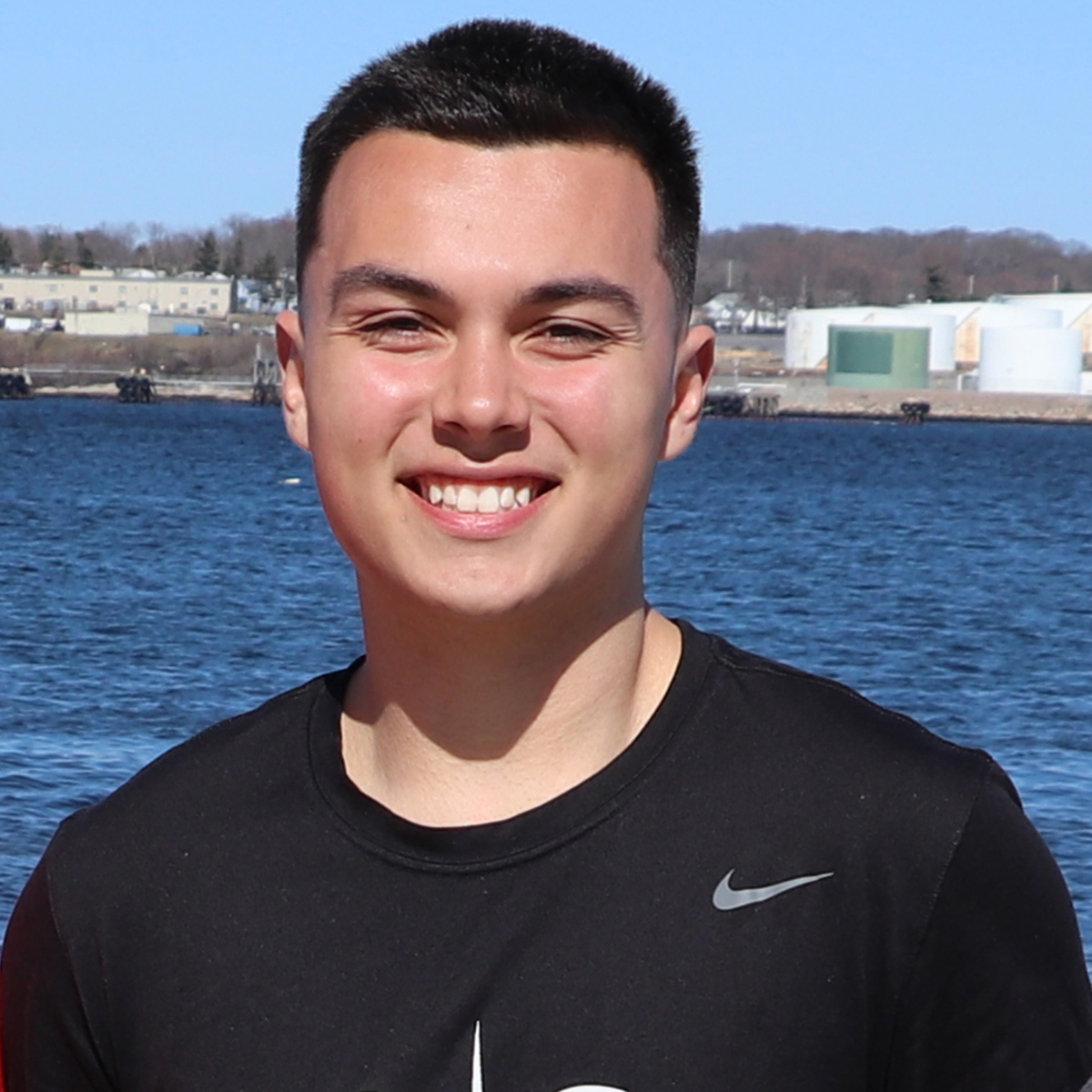 Tyler Peretz
Academics: Business Administration/concentration in Sport Management
Tyler Peretz '22 advises students considering commuting to Mitchell to make a point to participate in campus life and form lots of friendships.
"The more you become friends with people and involved within the school, the more you'll find yourself here on campus, almost as much as a resident student."
Tyler, a business administration major with a concentration in sports management, hopes to continue on to graduate school, then pursue a profession combining both business and sport. He loves Mitchell's community of professors, advisors and coaches, who work toward the same goal:
"They support the whole person you are and prepare you for future paths you'll take, leading you to the most successful path possible."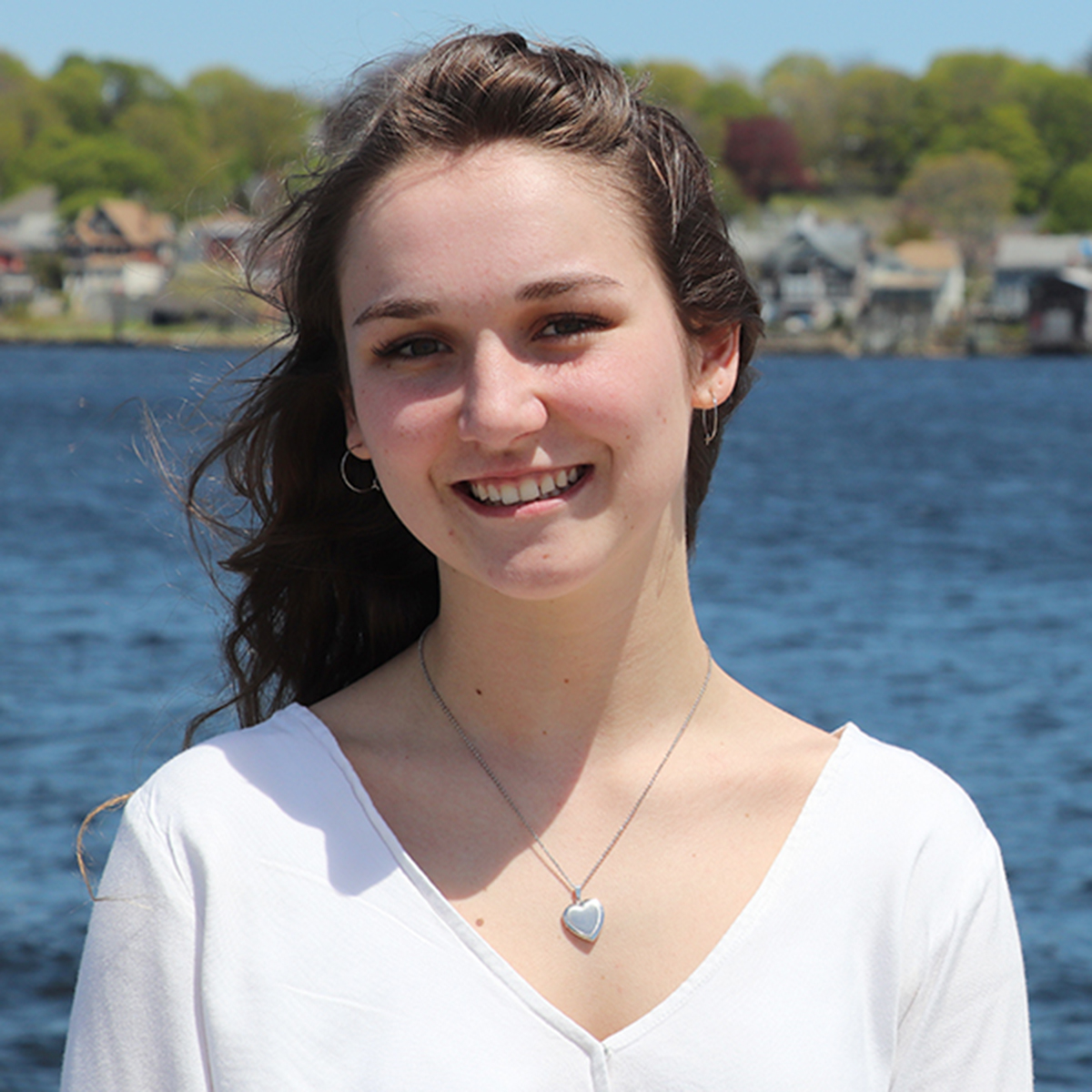 Heather Haddon
Academics: Criminal Justice
Criminal justice major Heather Haddon '21 has set her sights on attending the police academy after graduation to become a town police officer. Her best advice for commuters?
"Act like you live on campus! Don't be shy about opening up and making new friends. Spend more time on campus and learn about the school and the people."
Heather says the school's size and staff are what make Mitchell special.
"They always help when I'm in need."