Leske Family Speakers Series
As a mechanism to create campus-wide conversation and to invite our broader local community to engage on campus, the Mitchell College Speakers Series 2018-19 has something for everyone! All Mitchell and Thames students, alumni, faculty, staff and community guests are invited and all speakers events are free of charge.
The Leske Family Speakers Series at Mitchell College is made possible through a generous donation by the family of Wyatt Leske, class of 2012 and Lucy Leske, Trustee.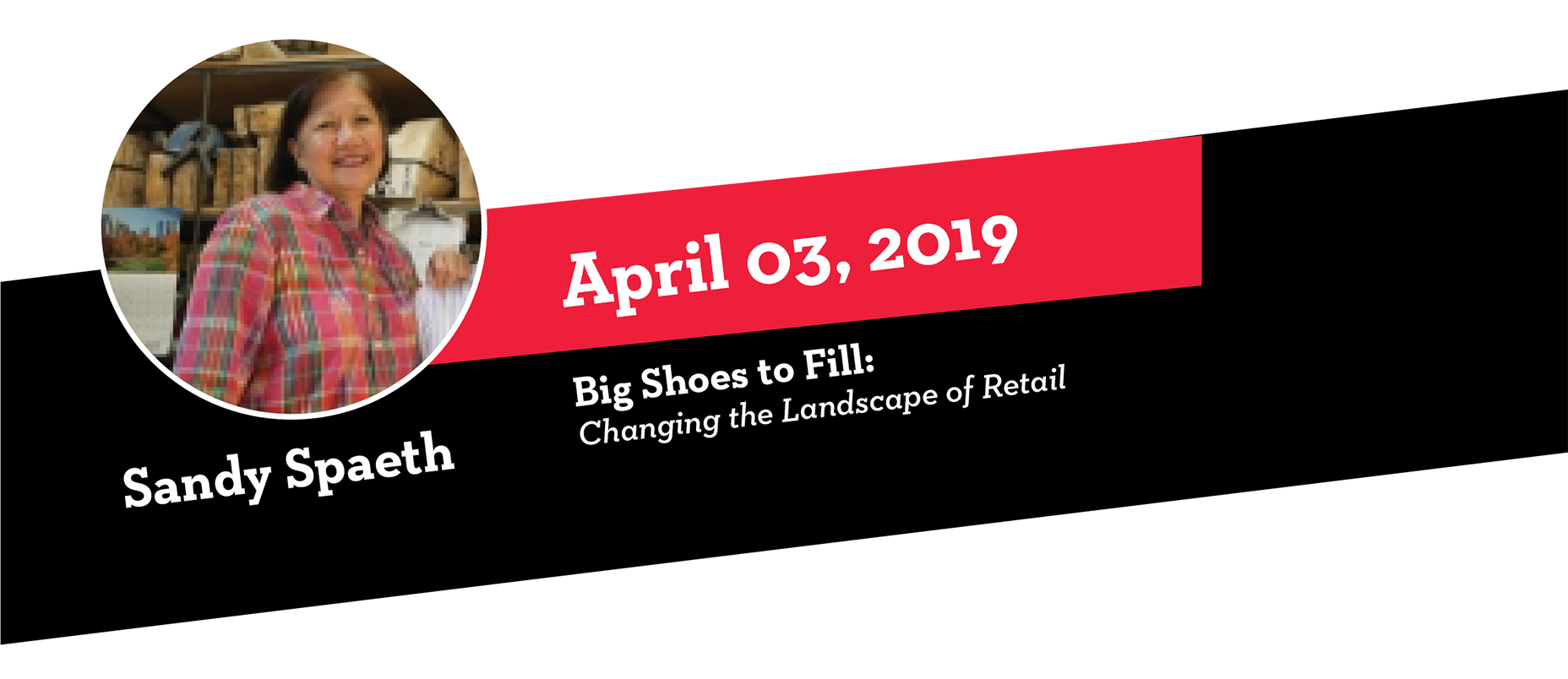 Sandy Spaeth
April 3, 7-8:30pm
|

The Red Barn
About
As a graduate of Cooper Union with a BFA degree, and a Board of Trustees member, Ms. Spaeth brings her creativity, business acumen and knowledge of the corporate world to help Spaeth Design meet their clients' goals.
In her former role as Senior VP of Marketing for Parade Publications (Conde Nast), she was responsible for all the marketing functions, including promotion, public relations, special events, research and sales development in addition to serving on their Operations Board.
Before Parade, she was associate publisher/marketing for GOOD HOUSEKEEPING since January 1991. In 1992, she was named one of the Top 100 Marketing People in America by ADVERTISING AGE and in February of 1997, was featured as one of 25 "Women to Watch" in the ad industry by AD AGE. Additionally Ms. Spaeth was inducted into the YWCA Academy of Women Achievers.
Ms. Spaeth and her husband, David, have two wonderful sons and reside in Old Greenwich, Connecticut and Sag Harbor, New York.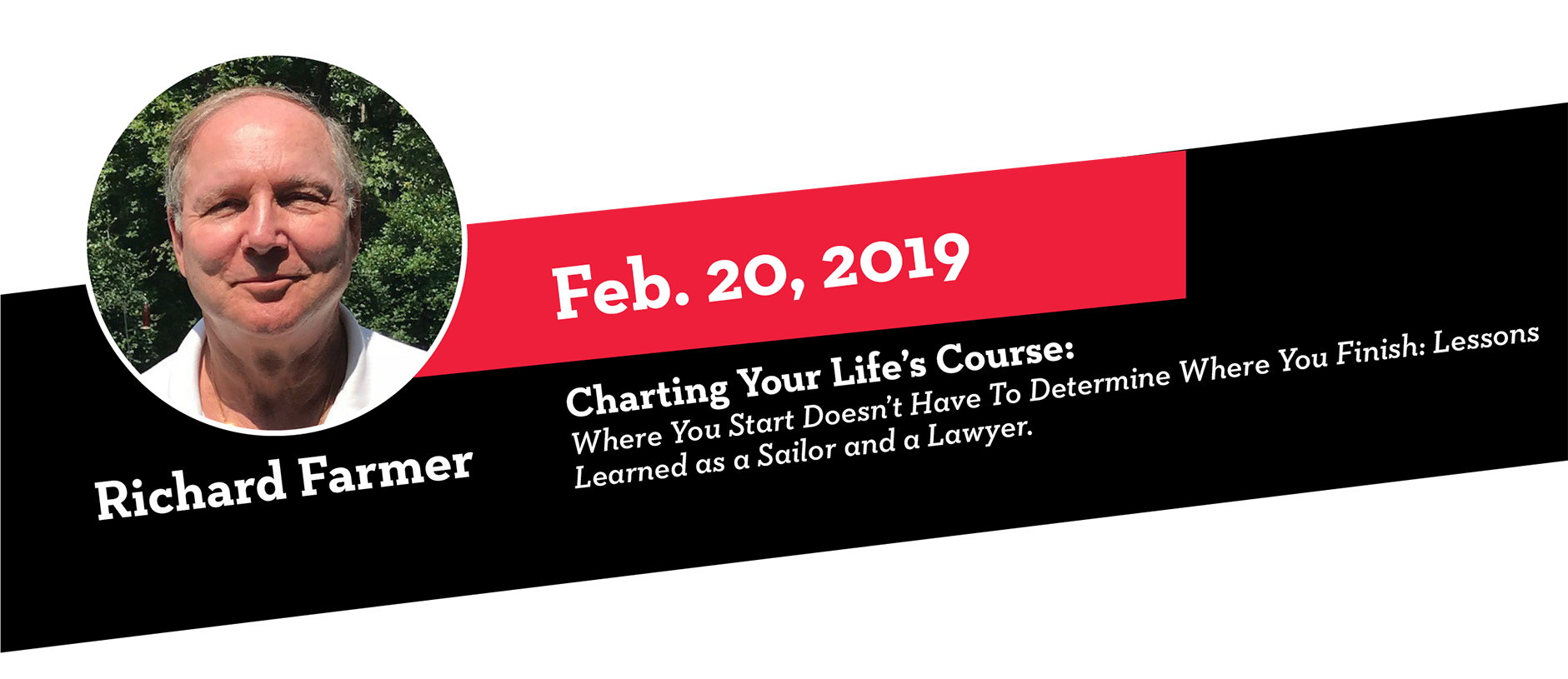 Richard Farmer
February 20, 7-8:30pm
|

The Red Barn
About
Rick Farmer is a recently retired, New York based international energy and infrastructure lawyer. His practice focused on energy infrastructure development, finance, mergers and acquisitions, and privatizations. Mr. Farmer also was an avid sailor, having represented the United States in six international competitions. He currently serves on the Board of Directors of the New England Science and Sailing Foundation, is on its Executive Committee, and Chairs its Safety and Security Committee, as well as serving as Chair of the Long Range Planning Committee and on the Board of Governors of the Wadawanuck Club in Stonington, CT, where he resides with his wife Vivie von Walstrom. Mr. Farmer holds a B.A., summa cum laude, from Lehigh University; an M.Sc. from the London School of Economics; and J.D., cum laude, from The George Washington University Law School.
Mr. Farmer will discuss how, through success in competitive sailing, he overcame childhood challenges, including anger, disciplinary issues in school, an indifference toward learning, and a lack of self-esteem, to become a world class sailor and lawyer. Using specific, and sometimes terrifying, examples from his sailing and legal careers, he will share many of life's important and practical lessons that he has learned while charting a most unique and challenging course through life. Mr. Farmer has recognized that life is a marathon and not a sprint: Where you start the race need not determine where you end it.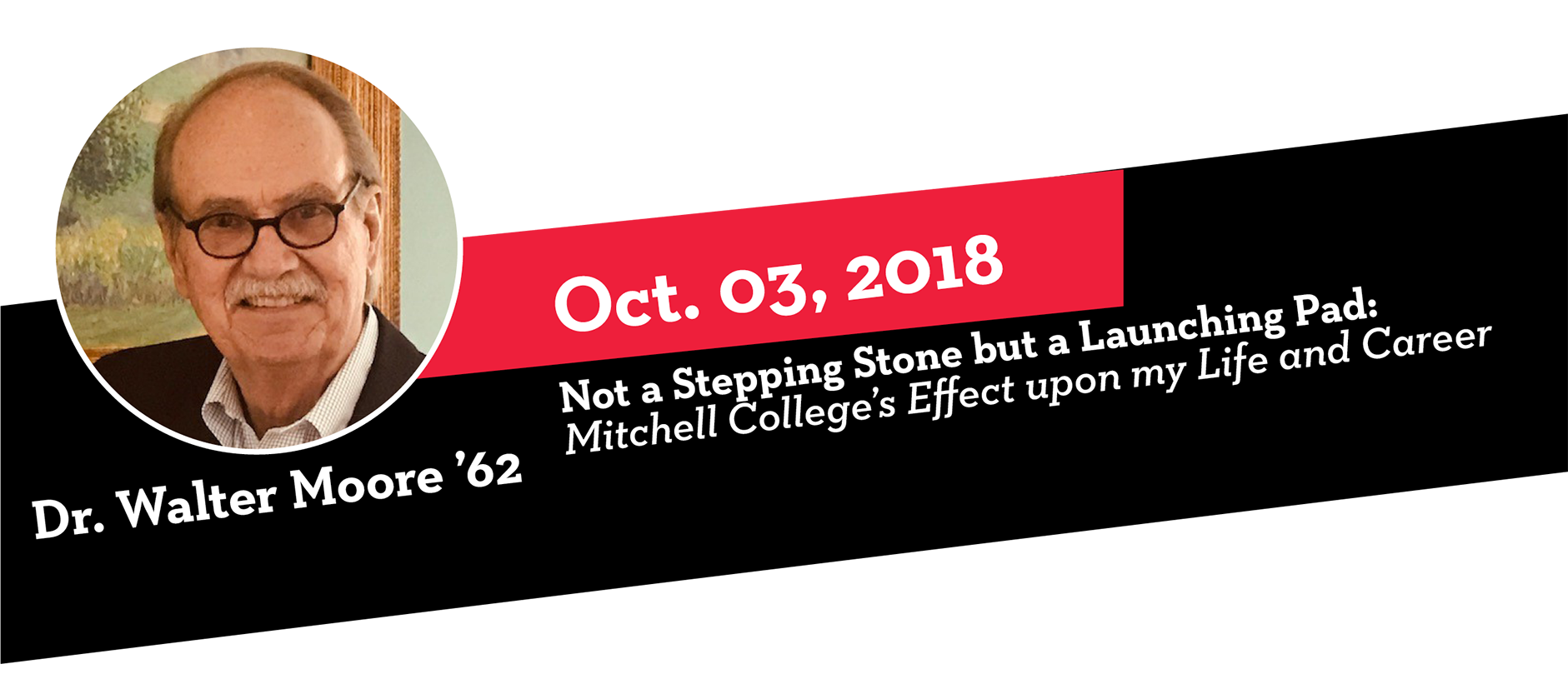 Walter Moore, '62
October 3, 7-8:30pm
|

The Red Barn
About
Dr. Moore will share his personal journey from Mitchell College Freshman to Professor Emeritus. While there were peaks and valleys along the way, the perseverance and confidence he learned during his two years at Mitchell allowed him to stay the course of pursuing his goal regardless of obstacles or criticism. Mitchell was not simply a stepping stone it was a launching pad to a profession and life that he could not have imagined in the fall of 1960 when he first moved into Moorings Dormitory.
Dr. Walter "Skip" Moore is the Professor Emeritus of Communicative Disorders and Psychology at the California State University in Long Beach, California and has held prominent positions throughout his career, including consultant to the National Institute of Health in Washington, D.C., and associate editor and editorial consultant for scholarly journals and publishers, all related to his area of expertise, Communicative Disorders and Psychology. For over 30 years, he has worked in higher education as a professor and researcher, publishing over 200 articles, papers, and presentations. Dr. Moore began his education at Mitchell College, graduating with an associate's degree in Business Administration. He earned his bachelor's in Psychology and master's in Communicative Disorders and Audiology, both from the University of South Florida, and continued his education at Kent State University, where he earned a Ph.D. in Communicative Disorders and Psychology. He and his wife, JoAnna, reside in Southern California and Lake Martin, Alabama.
Matthew Moneypenny
This event is postponed; to be rescheduled at a later date.
About
Matthew Moneypenny was the founding Chairman and Chief Executive of Great Bowery, a consortium of high-end talent agencies focused on luxury and fashion clients. The agency is a top provider of both talent and licensed & commissioned media to clients ranging from LVMH, Kering and Estee Lauder to Condé Nast and Hearst Corp.
Mr. Moneypenny was also the founder and CEO of Trunk Archive, a boutique image licensing agency representing the libraries of Annie Leibovitz, Bruce Weber, Patrick Demarchelier,
the estates of Herb Ritts, Lord Snowdon, Corinne Day and many others. The archive also represents corporate collections such as the Historic Archives of British Vogue and fashion & lifestyle collections from Magnum Photos, Condé Nast, Hachette and Hearst Corp.
He was inducted to the Business of Fashion 500 in 2015 and is a member of the Mr. Porter Style Council and an editorial contributor. Mr. Porter is the online menswear arm of Net-A-Porter. Previously, Mr. Moneypenny was an agent at Art + Commerce, spent nearly a decade as an agent in television at International Creative Management (ICM) Los Angeles and at ICM London where he served as Head of International Television. Mr. Moneypenny is a trustee of Mitchell College and a member of the President's Advisory Council at his alma mater, Vassar College.
He resides in New York City and Southampton, NY.