Rhodejah Pettiford, Senior
Academics: Psychology
Everyone has been touched by the challenges brought on by COVID-19, but Mitchell College senior Rhodejah Pettiford uses them to make a difference in the lives of others every day.
Rhodejah works at Beechwood, a rehabilitation and long-term care facility in New London, where her main responsibility is to help out with family visits to patients during the pandemic.
"When families come to visit, they can't go into the building because no one is allowed inside except for staff. It's my job to bring the patient outside to families and be there as a chaperone, making sure everyone is following CDC guidelines, such as masks on, distancing six feet apart and wiping down surfaces. If a patient is in isolation and can't go outside, families talk to their loved one through a baby monitor, so I get gowned up, put on safety glasses, a mask and gloves, and help the patient with the monitor. It's a process and a hard time for everybody."
Rhodejah, who is in the Honors Program studying psychology, with plans to pursue a master's in clinical psychology, says the one thing she doesn't like about her job is having to keep family members separated from each other.
"Telling a family member that they can't hug or kiss their mother, father, brother, or uncle is hard, and some people drive a long way to visit. They only have 30 minutes to spend together each visit, and I don't feel like that's a long time when you talk to your family. Sometimes a patient is defiant and doesn't want to wear a mask. Some patients can't hear well because of the masks and don't know sign language, so that's a barrier to work around. Coronavirus is so challenging. Even the little stuff you might not have an issue with, but others do, is eye-opening."
She draws on many of her experiences at Mitchell – in and out of the classroom – to bring perspective, creativity, patience and empathy to her job at Beechwood. In her third year as a Resident Assistant at Thames at Mitchell (second as Lead RA), she is used to leading programs and planning activities at school. At Mitchell she also works in the Office of Accessibility Services and is a certified mental health aid, approved to handle others with mental health issues. In her job at Beechwood, Rhodejah taps into lessons learned from her numerous Mitchell courses, ranging from psychology and family studies to sociology and technology.
Regardless of the challenges she faces in her job at Beechwood, Rhodejah finds great reward in helping the patients and families.
"I feel like the whole purpose of my job is rewarding. I can go to a patient's room and give them good news that family is there. There is a large group of patients who don't get visits from anyone, and I like to take them outside or play a game with them. They seem to enjoy that – even though they are up there in age, the same old thing every day gets boring. You're sitting in your room or you're rolling around in the hallway. The little things make them happy. If they like it, I love it!"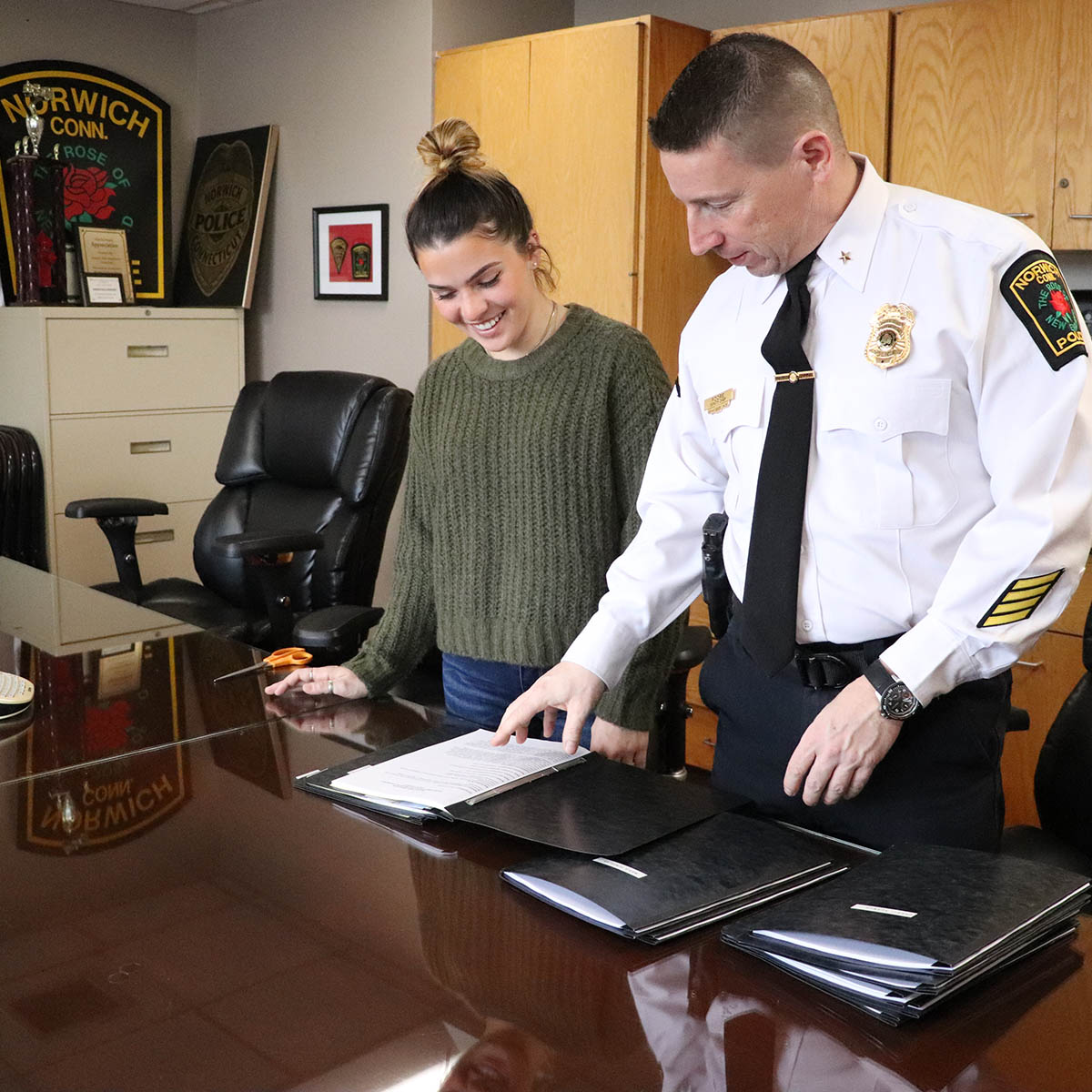 Lindsey Fairbank, Senior
Academics: Criminal Process
When Lindsey Fairbank decided what she wanted to study in college, it wasn't at the suggestion of a school advisor or even a parent. A favorite television show inspired her. "In high school, I watched a lot of Criminal Minds, and I wanted to do the kind of law enforcement work they were doing. I couldn't see myself doing anything else…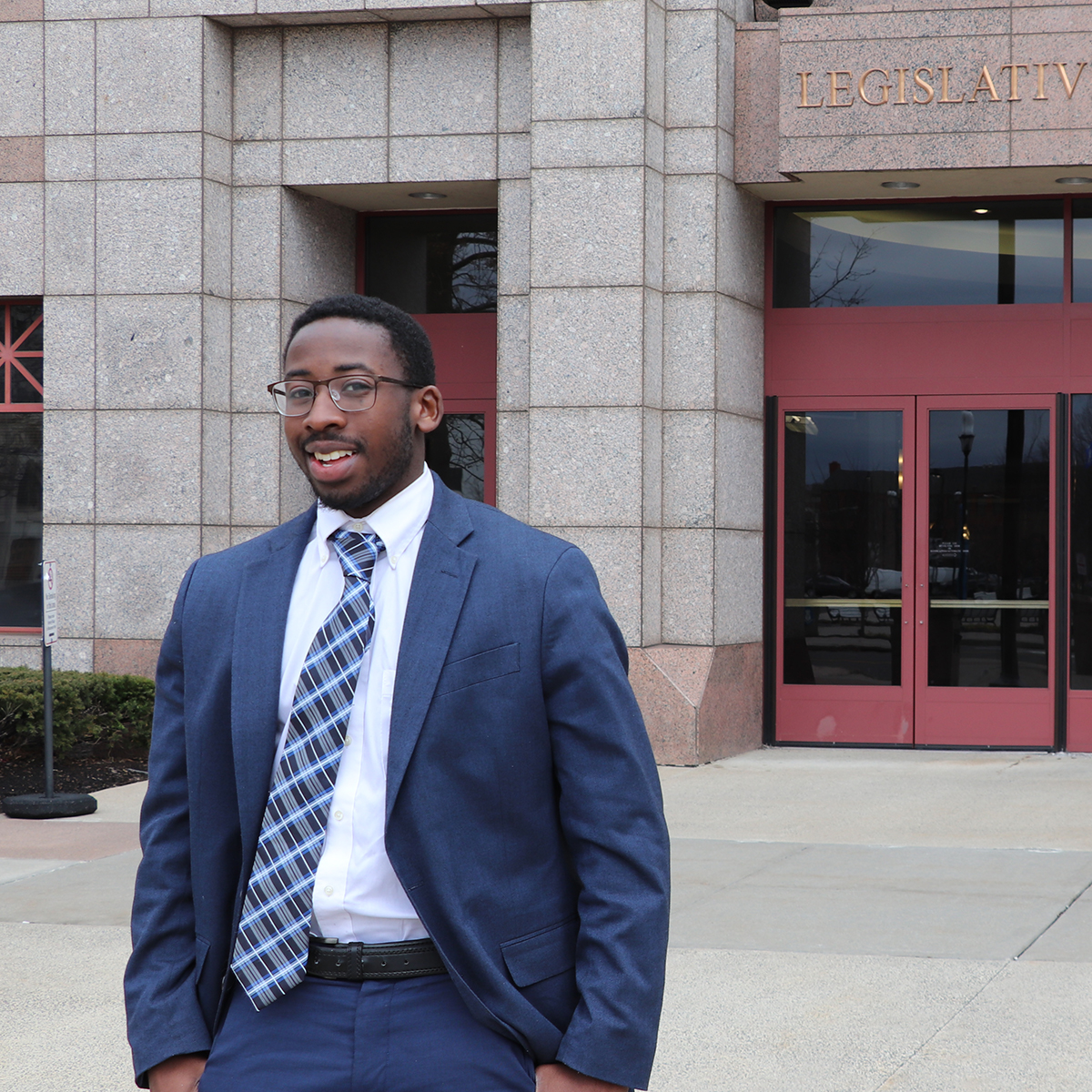 A Fresh Perspective
Desmond Knowles, Senior
Academics: Homeland Security
Desmond Knowles has a perception of the Connecticut General Assembly (CGA) that is both hopeful and heartening. "One of the things that stands out to me from both sides is that they all work together. No matter what party or background they're from, everybody there wants to help Connecticut." Desmond's observation comes from first-hand experience through his recent internship with the CGA. Cut short because of COVID-19….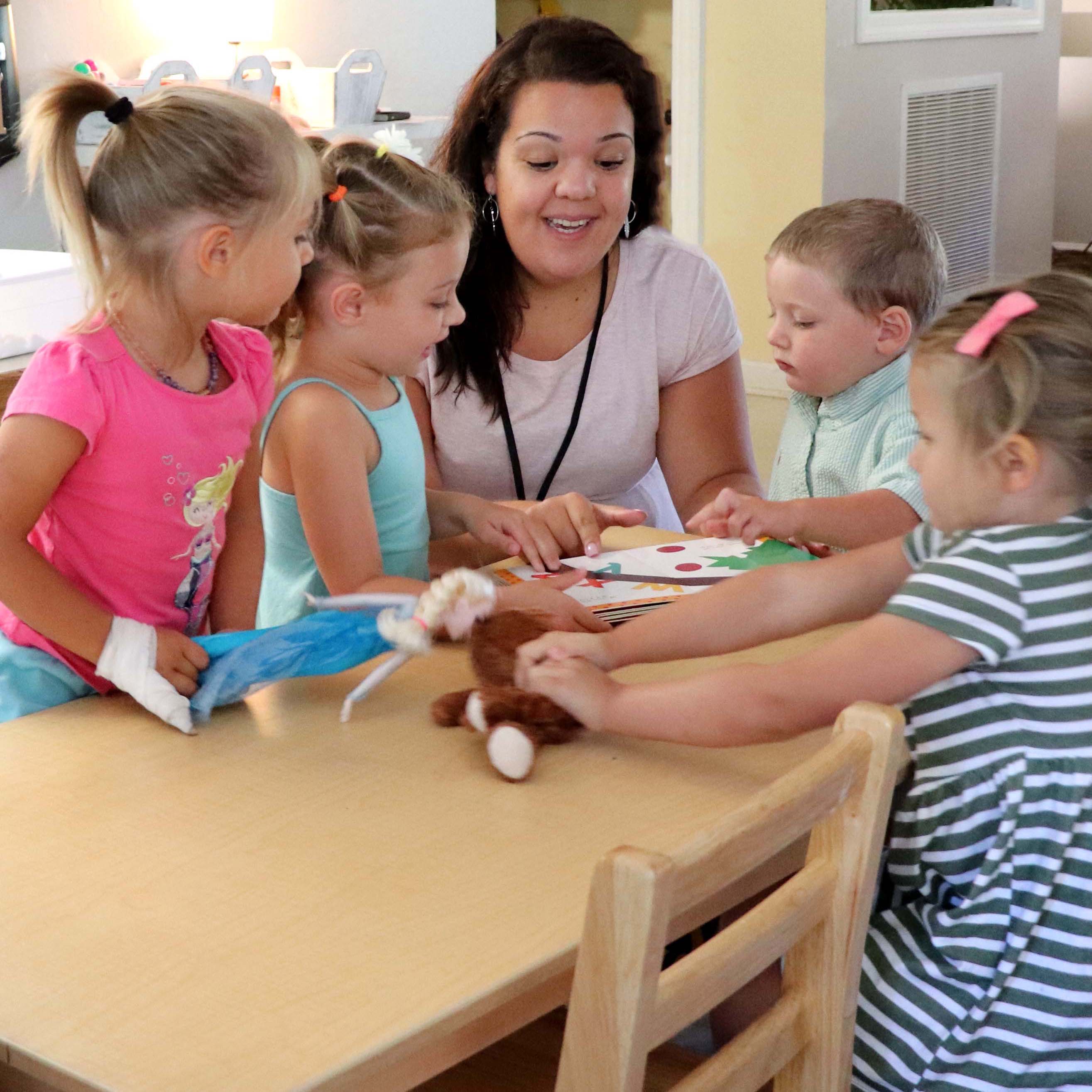 In Pursuit of a Passion.
Academics: Early Childhood Education, graduated Magna Cum Laude
After transferring to Mitchell College, Jessica Servidio quickly felt at home, forming relationships with the education faculty, shadowing teachers at the Children's Learning Center (CLC), and making friends with other education students as they took the preschool children around campus to explore Mitchell's unique surroundings. The valuable experience she gained in this personalized learning environment helped…