We invite you to get to know our team of Living & Learning support professionals who are not only experts in their fields, but deeply invested in our students' success each and every day!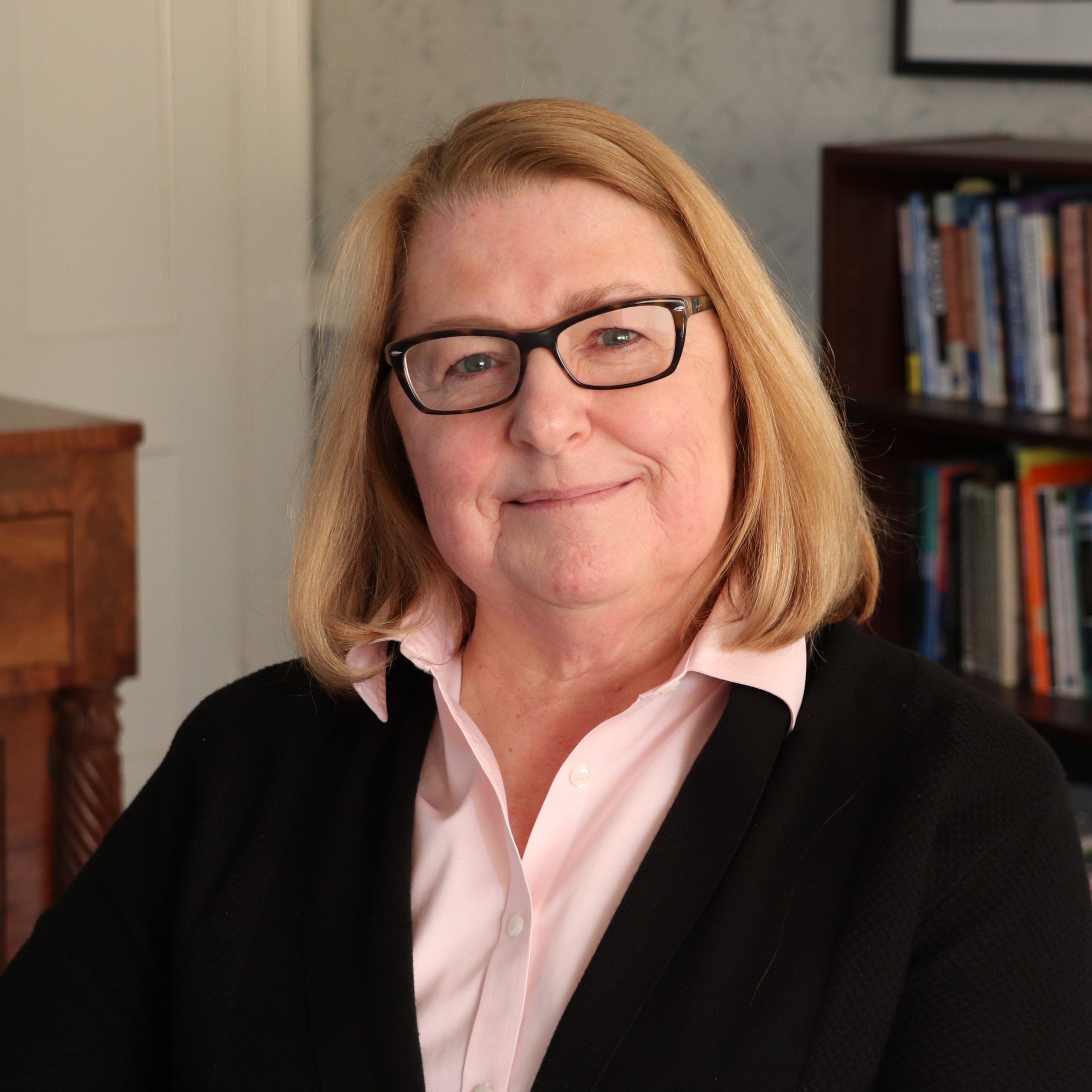 Beverly Scully, M.S., Director, Thames at Mitchell
B.S., Business Administration: Business Economics, Southern Connecticut State University
M.S., Education: Instructional Technology, Western Connecticut State University
Educational Leadership Sixth Year Certificate, Southern Connecticut State University
Areas of Academic/Professional Interest
Beverly's true passion is educating people about Autism – what is Autism and what strategies work best to assist students (and adults) to be successful in life and to be contributing members of society. She has trained Mitchell instructors and dining and campus safety staff in best practices for working with autistic students.
Professional Publication 
"Autism and Frustration, Anxiety and Anger" presented to the Mitchell College Office of Academic Affairs
Why Thames?
"To me, it is all about the students. Students motivate me and their personality gives me joy because our students have to work doubly hard to participate in their education and succeed! The best part about being at Thames is collaborating with the team to guide and support students academically, socially and emotionally. It is exciting to continue to align Thames with Mitchell College's models for core courses, academic advisory, essential life skills and, most importantly, encouraging students' strengths to let their true potentials shine through."
Joys & Happiness
Family, including my new grandson. Reading and writing mysteries, gardening, and training my Portuguese water dog.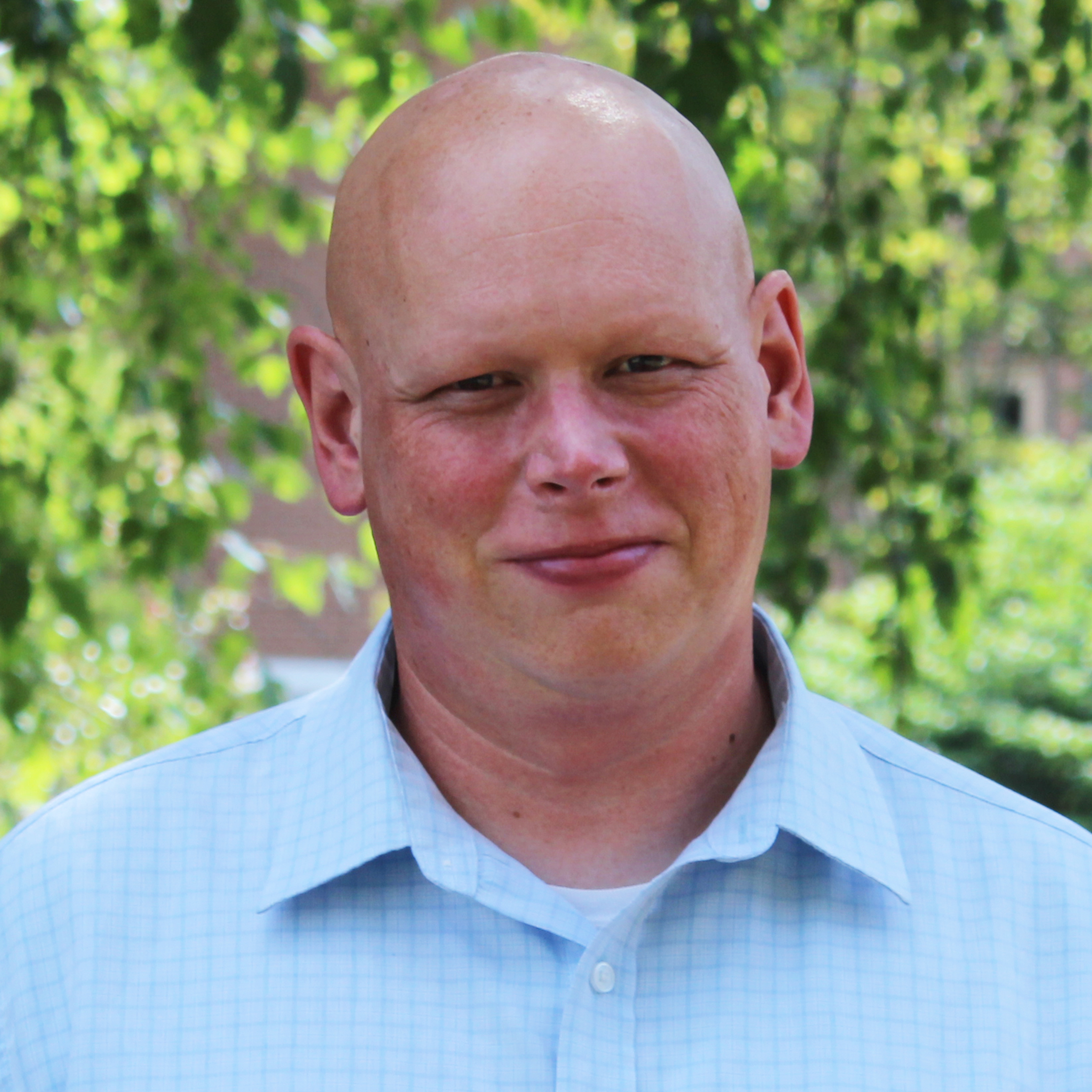 Ron Samul, M.F.A., Assistant Director, Thames at Mitchell
B.A., English, Eastern Connecticut State University
M.F.A., Creative and Professional Writing, Western Connecticut State University
Areas of Academic/Professional Interest
Ron's academic interests have been in delivery of writing instruction and mentoring students with learning disabilities. Finding innovative ways to structure the tools and skills around self-expression, he enjoys engaging students in learning and developing curriculum tailored to a variety of skills and learning differences. Highlights of past coursework include exploring graphic novels and designing a midterm based on a murder crime scene investigation, a collaboration with several college departments including performing arts and facilities.
Why Thames?
"I really value the growth and learning that comes from our program. Watching a student grow from a college-able student to a college-ready student is significant. I see confidence, use of study skills and their connection with friends and their cohort – this is what motivates me. I know it works, but it takes time and trust that they will, in their own vision of education, move forward. And that trust and collaboration with the student is important."
Joys & Happiness
Spending time with my family and spending time under the sea. As a certified advanced scuba diver, I enjoy wreck diving and being around the ocean. I also love good books, playing my violin, hanging out on the beach with my family, and good conversations about books and writing.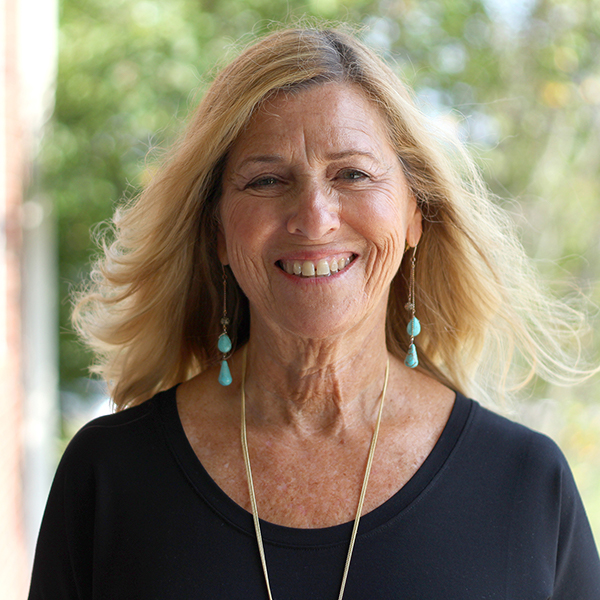 Alice Murallo, M.S., Director, Bentsen Learning Center
B.A., Elementary Eduction, Simmons College
M.S., Communication Disorders, Emerson College
Areas of Academic/Professional Interest
What drives Alice is working with students with learning differences and their families and determining how the BLC can help them achieve their academic goals and reach their potential. In addition, she enjoys continually improving and expanding program offerings to meet the needs of Mitchell's ever-changing student population and times.
Why the Bentsen Learning Center?
"I cherish the personal connections the Learning Specialists and I cultivate with our students. These connections are essential in helping students discover their strengths and develop the skills to be successful in college and beyond. It brings me great joy when students share their successes or have an "aha moment," knowing that our program helped them achieve their potential. The collective dedication and commitment of the staff fuels the mission of the department, which contributes to the collaborative relationships that support the work we do. We always have the students' best interests at heart and work together to provide students with the best learning experience possible." 
Joys & Happiness
My husband. Spending time with friends and my family, especially with my two grandchildren and three great nieces, watching as they each reach new milestones and achievements. Summer. Traveling, especially to places known for surf and sun, such as the Caribbean and Hawaii. Additionally, I enjoy being a lifelong learner, constantly challenging myself both personally and professionally. Watching and attending sporting events like the NFL and WNBA. Sweets — particularly dark chocolate and homemade chocolate chip cookies. Going out to eat, anything from a lobster roll to fine dining. Reading, shopping, and watching medical dramas on TV.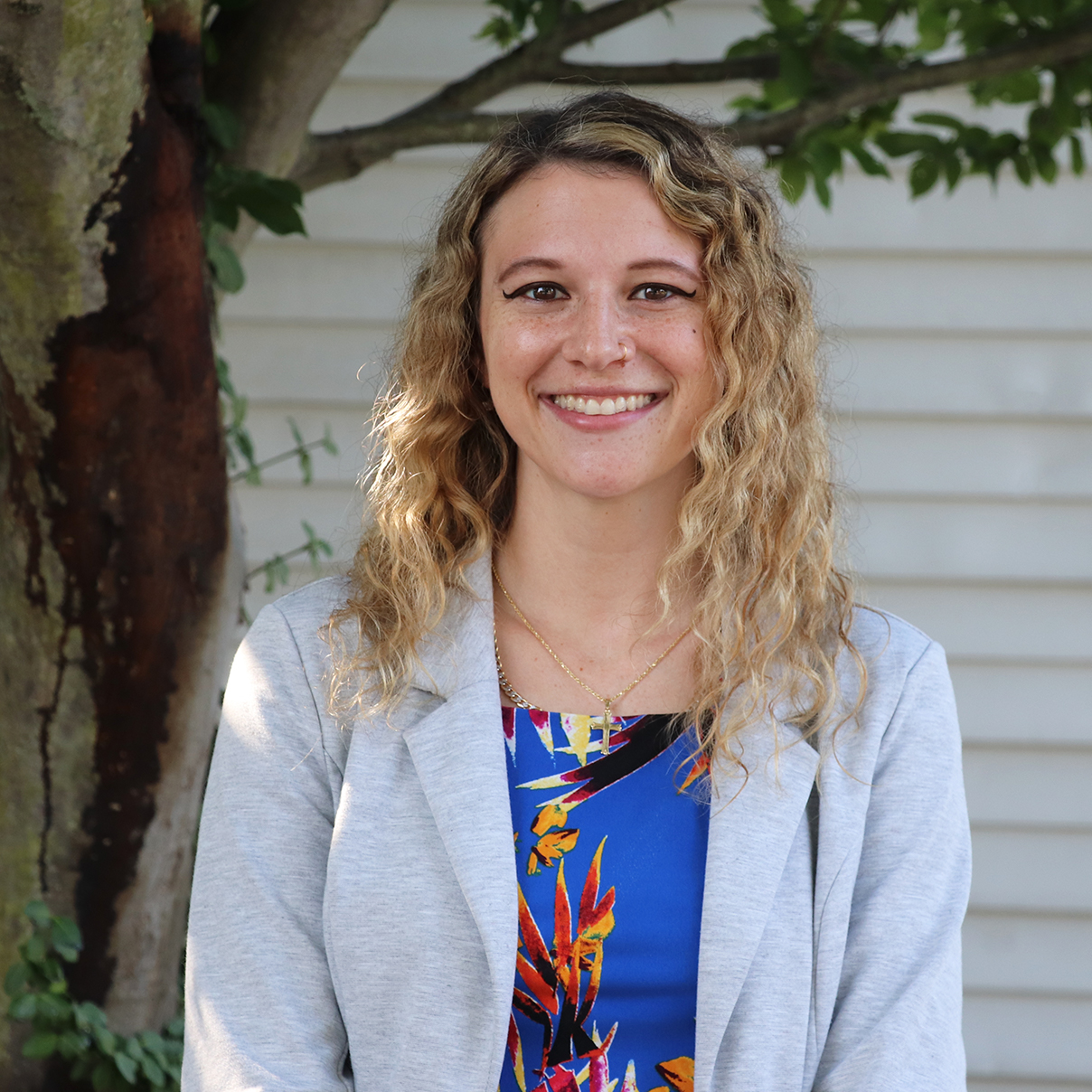 Kat O'Brien, M.Ed., Mystic Mentor and Residence Hall Director, Mariner Hall
M.Ed., Higher Education in Student Affairs, Merrimack College
B.A., English, La Salle University
Areas of Academic/Professional Interest
Kat has been building communities in Residential Life and has been an Activities Coordinator planning student events for over 5 years. Working in these areas has allowed her to realize her true passion; helping to cultivate student support, growth and success in higher education. 
What motivates you in your work with the Mystic Program?
"The individuality of working with students. Each student has a unique place they are coming from and specific goals or accomplishments they are working towards. Sometimes goals need to be set, can completely change or are adjusted along the way. What motivates me, is the fact that I get to be a part of this process and help to foster independence. I always meet students where they are and help them access the tools they need, to grow in their autonomy as well as to accomplish their goals."
Joys & Happiness
My joy stems from the wonderful support system of friends and family I have in my life. I also find a lot of joy in nature and hiking. I like taking time to disconnect and reflect through my hikes, writing Spoken Word poetry and laying on the beach. I love to drink coffee and try new coffee shops- I'm always on the lookout for the best vanilla latte!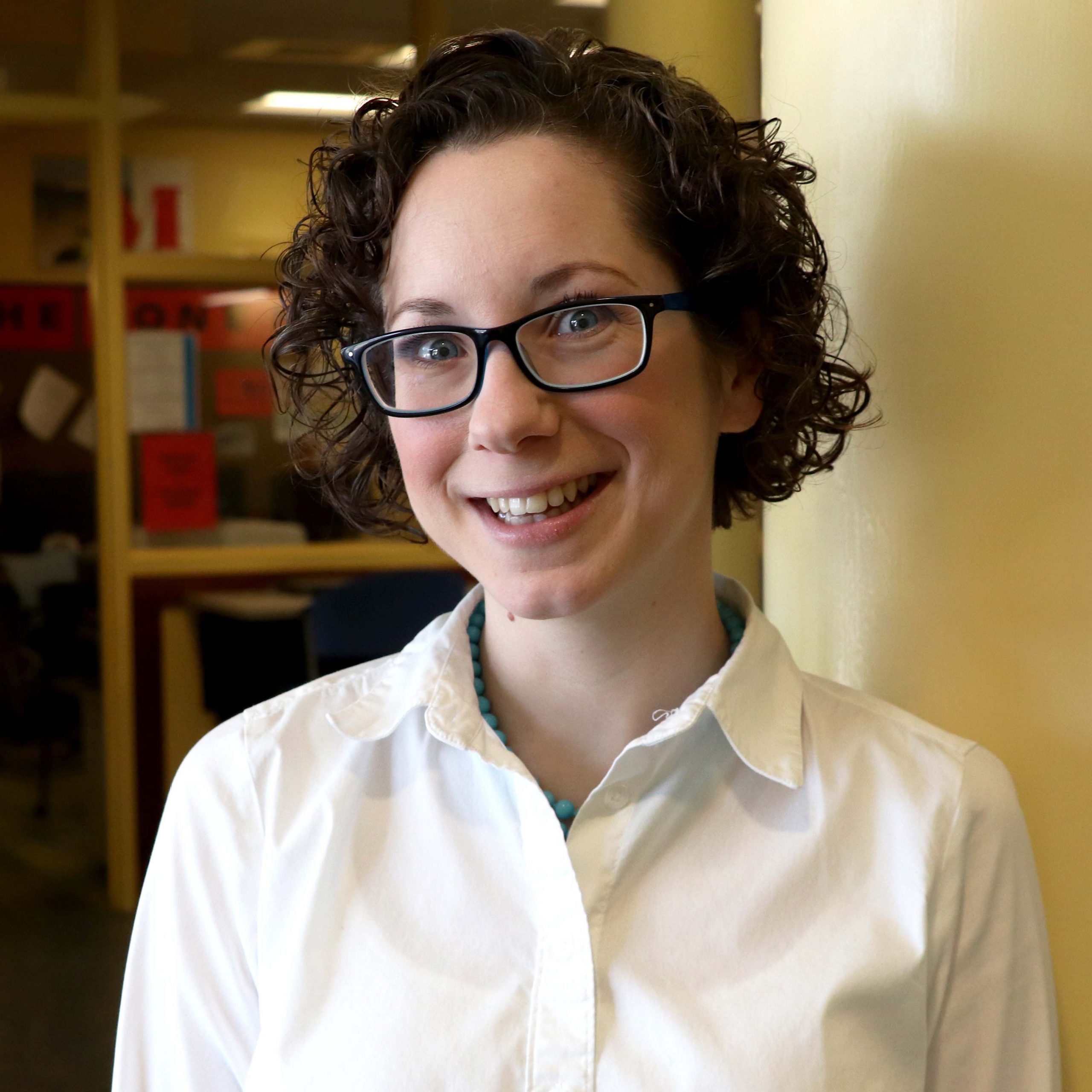 Antaya Lee, M.S., Accessibility Services Coordinator
B.A., History and Social Science, Eastern Connecticut State University
B.S., Elementary Education, Eastern Connecticut State University
M.S., Counselor Education with Specialization in Student Development in Higher Education, Central Connecticut State University
Areas of Academic/Professional Interest
Furthering women in higher education, Antaya has been on the executive board of the ACE Women's Network of Connecticut since 2017 and has served on committees for the organization since 2015. https://www.ctacewomensnetwork.org/
Additionally, she is always working to keep up-to-date on the latest advances in assistive technology that are relevant to student accessibility as well as other areas that pertain to access on college campuses.
Professional Presentation
"Adaptable Teaching in Uncertain Times", June 2020, Mitchell College
What motivates you in your work?
"Seeing students succeed and find independence always motivates my work with my students." 
Joys & Happiness
Things that bring me joy are spending time with family and friends, helping my students, and my two cats. I also enjoy trips to the beach and reading a great book, in addition to polka dots, pineapples (you should see my office!), and the color turquoise.