News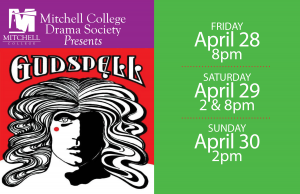 Godspell is a vibrant, colorful, rock musical based on the gospel according to St. Matthew.  The show consists of parables that are told through playing games, storytelling, and pantomiming. An innovation for this production, the show takes place in a toy shop where... read more
---
EVENTS
Apr
29
Sat
Godspell

@ Mitchell College
Apr 29 @ 2:00 pm
Red Barn Raising

@ Mitchell College
Apr 29 @ 5:00 pm – 9:00 pm

Join us for this charming "country chic" event which will mark the final phase of the Red Barn Reimagined Campaign to raise funds for the restoration and renovation of the barn into a vibrant and flexible student and community space. Tickets are advance-purchase only at http://mitchell.edu/red-barn-raising.
Godspell

@ Mitchell College
Apr 29 @ 8:00 pm
Apr
30
Sun
Dove Self-Esteem Workshop for Girls

@ Mitchell College Nathan Hale Hall
Apr 30 @ 10:30 am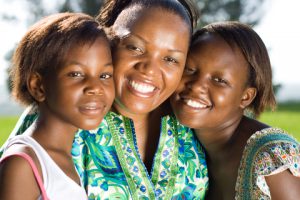 On Sunday, April 30, students in the Mitchell College Behavioral Sciences Club and Psychology of Women class will present the 9th annual Dove Self-Esteem Workshop for girls and their adult female mentors.The ninety-minute program begins at 10:30 a.m. on the first level of the Nathan Hale classroom building and is designed to promote self-esteem in girls partly through educating girls about a wider definition of beauty. The curriculum is provided by the Dove Campaign for Real Beauty, and the workshop will be led by current Mitchell College students. For more information see event posting here.
STUDENT RESOURCES