Campus Community Announcements & Calendar
Fall Weekend/Homecoming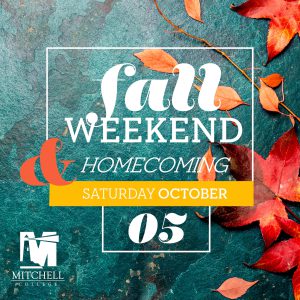 You are invited to join us for Fall Weekend on Saturday, October 5, along with many other Mitchell and Thames students, families, faculty/staff, and alumni! Check-in will begin at 9am, and we have an entire day of fun activities planned for you extending into the evening. Learn more at mitchell.edu/fall-weekend.
Admissions Fall Open House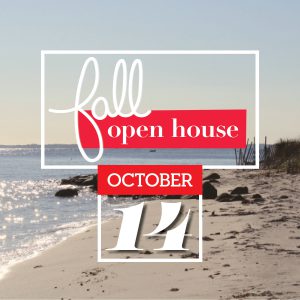 Mitchell College Admissions is hosting a Fall Open House on Monday, October 14. Learn more and register here.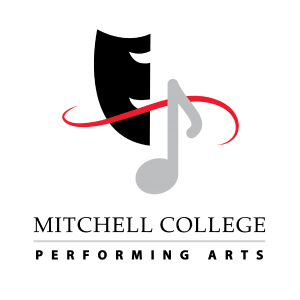 Secure Your Theater or Select Chorus Audition Time Online!
The 2019/2020
Mitchell College Players
Theater Season will feature a comedic double-bill with Neil Simon's 
45 Seconds from Broadway
 and Stephen Sondheim's 
A
Funny Thing Happened on the Way to the Forum
. Auditions open to all incoming and returning Mitchell and Thames students and Fall Play auditions will be held the week of September 9, 2019.
Sign up for a Fall Play Audition
here.
Select Chorus Auditions
for Fall 2019 will be held September 3-21, 2019 and are
open to all incoming and returning Mitchell and Thames students, regardless of prior singing experience.
Sign up for a Select Chorus Audition
here.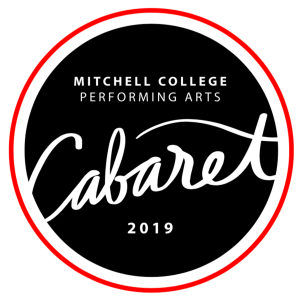 Mitchell College Performing Arts Cabaret
Fall Weekend, Saturday, October 5, 2019 | 8:00pm | Clarke Center
Come to the Cabaret! At this rollicking artistic collaboration during Mitchell College Fall Weekend 2019, talented student, faculty and staff performers from Mitchell and Thames are sure to delight attendees of all ages. Secure your seat for the performance on Saturday, October 5 at 8:00pm by registering early for Fall Weekend at mitchell.edu/fall-weekend. Refreshments will be served. Cabaret seating is limited and there is no additional cost to those registered for Fall Weekend 2019.
How to Audition:
Do you have a song, dance, dramatic, comedic or other act the world simply must experience? All members of the Mitchell and Thames community – current students, faculty, and staff – are invited to audition! Submit your act proposal to Jonathan Babbitt at mitchell.edu/cabaret-act-form. Due to performance time limitations, not all acts will be included in the Cabaret.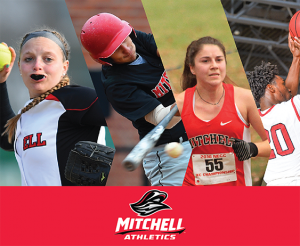 We're ecstatic to announce that you can now order select merchandise with our new athletics logo online at mitchellgear.com. Check the website each week for the most current deals.
Children's Learning Center Preschool Registration
Come discover why New London's newest preschool may be the perfect fit for your family or a family you know! The program is designed for children ages 3-5. For more information, visit mitchell.edu/clc.
Mar
31
Sun
Film Club Meeting

@ Bingham 111
Mar 31 @ 1:30 pm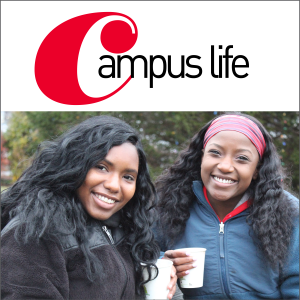 Film Club Meeting
Mitchell College Criminal Justice Club Hosts Opioid Crisis Panel

@ Weller Center
Mar 31 @ 3:00 pm – 4:30 pm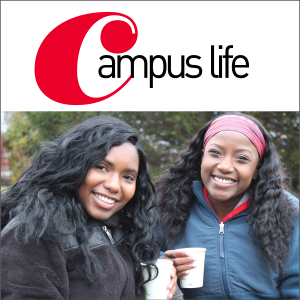 The Mitchell College Criminal Justice Club will host an open panel to discuss the ongoing issues of the opioid crisis on Sunday, March 31, 3-4:30pm. Panelists will include Carol Jones (Alliance for Living), Zach Marmo (Alumni and EMT), and members from the police force, among others. The panelists will discuss their experiences helping individuals in Connecticut to overcome their struggles with opioid addiction. Audience members will have the chance to ask any questions they may have. Free and open to the public.
Contact Noah Velez with any questions at noah.velez@my.mitchell.edu or 203-644-4308.
Apr
3
Wed
Speakers Series: Sandy Spaeth

@ The Red Barn at Mitchell College
Apr 3 @ 7:00 pm – 8:30 pm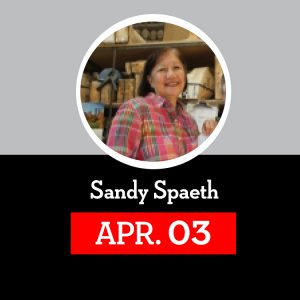 Sandy Spaeth to Speak at the Red Barn at Mitchell College on Wednesday, April 3, 2019
Free and open to the public
Sandy Spaeth joins Mitchell College for "Big Shoes to Fill: Changing the Landscape of Retail" on Wednesday, April 3, 2019 at 7:00 p.m. in the Red Barn at Mitchell College, 629-A Montauk Ave. New London, CT 06320.
As a graduate of Cooper Union with a BFA degree, and a Board of Trustees member, Ms. Spaeth brings her creativity, business acumen and knowledge of the corporate world to help Spaeth Design meet their clients' goals.
In her former role as Senior VP of Marketing for Parade Publications (Conde Nast), she was responsible for all the marketing functions, including promotion, public relations, special events, research and sales development in addition to serving on their Operations Board.
Before Parade, she was associate publisher/marketing for GOOD HOUSEKEEPING since January 1991.  In 1992, she was named one of the top 100 Marketing people in America by ADVERTISING AGE and in February of 1997, was featured as one of 25 "Women to Watch" in the ad industry by AD AGE.  Additionally Ms. Spaeth was inducted into the YWCA Academy of Women Achievers.
Ms. Spaeth and her husband, David, have two wonderful sons and reside in Old Greenwich, Connecticut and Sag Harbor, New York.
The Leske Family Speakers Series at Mitchell College is made possible through a generous donation by the family of Wyatt Leske, class of 2012 and Lucy Leske, Trustee. For more information, visit Mitchell.edu/speakers-series.
Sun
Mon
Tue
Wed
Thu
Fri
Sat

Add/Drop ends at 5pm

Add/drop ends at 5pm

Last Day to Withdraw from a Class

Last Day to Withdraw from a Class

Last day to withdraw from a class

Session I Final Exam Period

Session I Final Exam Period

Session I Final Exam Period

Spring Session II: First Day of Classes – Add/Drop Begins

Spring Session II: First Day of Classes – Add/Drop Begins

Spring Session II: First Day of Classes – Add/Drop Begins

Spring Break

Spring Break for students will be March 4-8, 2019. College offices will remain open.

Spring College Fair

9:00 am

Spring College Fair

@ Yarnall Gym

Mar 5 @ 9:00 am – 11:00 am

The New England Association for College Admission Counseling (NEACAC) will sponsor a college fair at Mitchell College which is free and open to the public on Tuesday, March 5 from 9:00 a.m. to 11:00 a.m. The fair will[...]

RA Info Session

@ Weller Center

Mar 11 @ 7:00 pm

Interested in being an RA next year? Come to an RA Info Session for information and to ask questions. Attendance is mandatory for anyone applying. Info Session Dates: Monday, March 11 @ 7pm in Weller;[...]

NSLS Broadcast

@ Weller Center

Mar 12 @ 6:45 pm

The Mitchell College chapter of the National Society of Leadership and Success (NSLS)will host a broadcast of Dallas Page on Tuesday, March 12at 6:45pm in the Weller Center. The broadcast will begin at 7pm. This event is[...]

RA Info Session

@ Weller Center

Mar 13 @ 2:00 pm

Interested in being an RA next year? Come to an RA Info Session for information and to ask questions. Attendance is mandatory for anyone applying. Info Session Dates: Monday, March 11 @ 7pm in Weller;[...]

Shopping Shuttle

@ Target or Crystal Mall

Mar 14 @ 6:00 pm – 9:00 pm

Sign up in the Student Center to take the shopping shuttle from the Student Center to Target or the Crystal Mall, every Thursday from 6-9pm.

Lucky BINGO

@ Weller Center

Mar 14 @ 7:00 pm

Feeling lucky? There are fantastic prizes at the end of the Lucky BINGO rainbow! Come out to Weller on Thursday, March 14 at 7pm and try your luck for a shot at Lucktastic prizes.

Mitchell College Players Movie Night: Hairspray

7:00 pm

Mitchell College Players Movie Night: Hairspray

@ Weller Center

Mar 15 @ 7:00 pm

Join the Mitchell College Players for a showing of Hairspray!

Film Club Meeting

1:30 pm

Film Club Meeting

@ Bingham 111

Mar 17 @ 1:30 pm

Film Club Meeting

RA Info Session

@ Weller Center

Mar 17 @ 7:00 pm

Interested in being an RA next year? Come to an RA Info Session for information and to ask questions. Attendance is mandatory for anyone applying. Info Session Dates: Monday, March 11 @ 7pm in Weller;[...]

Intramural Hockey

5:00 pm

Intramural Hockey

@ Tennis Courts

Mar 18 @ 5:00 pm – 7:00 pm

Grab a friend and head over to the tennis courts for a game of intramural hockey!

Intramural Kickball

4:00 pm

Intramural Kickball

@ Little League Field

Mar 19 @ 4:00 pm – 6:00 pm

Radio Mitchell's St. Paddy's Day Party

10:00 pm

Radio Mitchell's St. Paddy's Day Party

@ Student Center

Mar 19 @ 10:00 pm

Radio Mitchell's St. Paddy's Day Party

Magic the Gathering Club Interest Meeting

4:00 pm

Magic the Gathering Club Interest Meeting

@ Student Center

Mar 20 @ 4:00 pm

Hillel Purim Party

5:30 pm

Hillel Purim Party

@ Weller Center

Mar 20 @ 5:30 pm

Dove Real Beauty Workshop

6:00 pm

Dove Real Beauty Workshop

@ Mitchell College's Weller Center

Mar 21 @ 6:00 pm – 7:30 pm

The Dove Real Beauty Workshop for Girls is a FREE, fun, educational and interactive session for young girls ages 8-12 and their adult female mentors: mothers, relatives, friends, anyone interested in starting a dialogue on[...]

Shopping Shuttle

@ Target or Crystal Mall

Mar 21 @ 6:00 pm – 9:00 pm

Sign up in the Student Center to take the shopping shuttle from the Student Center to Target or the Crystal Mall, every Thursday from 6-9pm.

Wild N Out Annual Talent Showcase

8:00 pm

Wild N Out Annual Talent Showcase

@ Clarke Center

Mar 22 @ 8:00 pm

Wild N Out Annual Talent Showcase

President's Reception for Accepted Students

10:00 am

Spring Open House

10:00 am

Spring Open House

@ Mitchell College

Mar 23 @ 10:00 am – 2:00 pm

// Register for our May 17 Spring Open House Experience Mitchell College for yourself at our Spring Open House! You and your parents are invited to join us Friday, May 17 on our beautiful waterfront campus[...]

Thames Accepted Students Day

10:00 am

Trip to Mohegan Sun

1:00 pm

Film Club Meeting

1:30 pm

Film Club Meeting

@ Bingham 111

Mar 24 @ 1:30 pm

Film Club Meeting

Intramural Hockey

5:00 pm

Intramural Hockey

@ Tennis Courts

Mar 25 @ 5:00 pm – 7:00 pm

Grab a friend and head over to the tennis courts for a game of intramural hockey!

Intramural Kickball

4:00 pm

Intramural Kickball

@ Little League Field

Mar 26 @ 4:00 pm – 6:00 pm

Mario Kart & Smash Bros Tournament

7:00 pm

Mario Kart & Smash Bros Tournament

@ Red Barn

Mar 26 @ 7:00 pm – 10:00 pm

Shopping Shuttle

@ Target or Crystal Mall

Mar 28 @ 6:00 pm – 9:00 pm

Sign up in the Student Center to take the shopping shuttle from the Student Center to Target or the Crystal Mall, every Thursday from 6-9pm.

Intramural Dodgeball

9:00 pm

Intramural Dodgeball

@ Yarnall

Mar 28 @ 9:00 pm – 11:00 pm

Invite a friend to play a game of intramural dodgeball with you at Yarnall! You can sign up on the day.

Last Day to Withdraw from a Class

Last Day to Withdraw from a Class

Blood Drive

@ Weller Center

Mar 29 @ 12:00 pm – 5:00 pm

CLC Open House

@ Chappell Cottage at Mitchell Woods

Mar 30 @ 10:00 am – 11:30 am

Come discover why the Children's Learning Center may be the perfect fit for your family! At our Saturday, March 30, 2019 Open House from 10:00-11:30am, you'll: -Get a sneak peek at the Reggio Emilia teaching[...]

Game Night

@ Student Center

Mar 30 @ 5:00 pm – 7:00 pm

Film Club Meeting

1:30 pm

Film Club Meeting

@ Bingham 111

Mar 31 @ 1:30 pm

Film Club Meeting

Mitchell College Criminal Justice Club Hosts Opioid Crisis Panel

3:00 pm

Mitchell College Criminal Justice Club Hosts Opioid Crisis Panel

@ Weller Center

Mar 31 @ 3:00 pm – 4:30 pm

The Mitchell College Criminal Justice Club will host an open panel to discuss the ongoing issues of the opioid crisis on Sunday, March 31, 3-4:30pm. Panelists will include Carol Jones (Alliance for Living), Zach Marmo[...]