Campus Community Announcements & Calendar
Flock Theatre Presents Make We Joy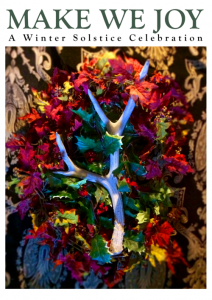 Flock Theatre's "Make We Joy" is returning just in time for the holidays on Sunday, December 2 and 4pm & 7pm in the Red Barn at Mitchell College! Each December we celebrate the winter solstice with a multicultural celebration of the shortest day of the year incorporating folk-dance, choral music, mummers, poetry, ritual, and more.
Under the direction of Derron Wood, the main producer of Make We Joy since 1992, it will be held for its fourth year at Mitchell College, now at the newly renovated Red Barn.
Select Chorus Winter Concert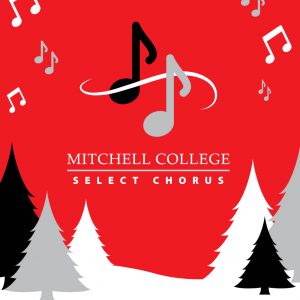 Join the Mitchell College Select Chorus on Friday, December 7 for their annual Winter Concert at 7pm in the Red Barn! Free and open to the public.
Radio Mitchell
Radio Mitchell is your voice to promote your club or department, announce events, rally Mariners for a big game, or just keep the campus informed. At least two weeks before an event email radiomitchell@mitchell.edu with complete information including date, time, location and whom to contact for more info. Write your own 30 to 60 second script or we'll write one for you. We'll air your announcement frequently. Reach the ears of the Mitchell community today!