Campus Community Announcements & Calendar
Fall Weekend/Homecoming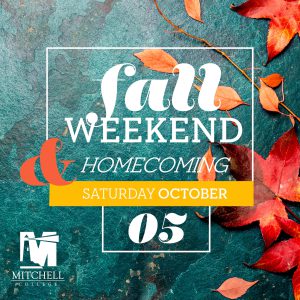 You are invited to join us for Fall Weekend on Saturday, October 5, along with many other Mitchell and Thames students, families, faculty/staff, and alumni! Check-in will begin at 9am, and we have an entire day of fun activities planned for you extending into the evening. Learn more at mitchell.edu/fall-weekend.
Admissions Fall Open House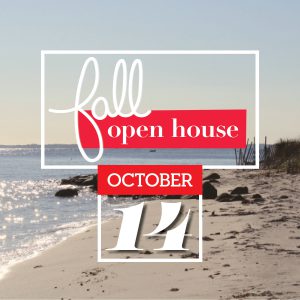 Mitchell College Admissions is hosting a Fall Open House on Monday, October 14. Learn more and register here.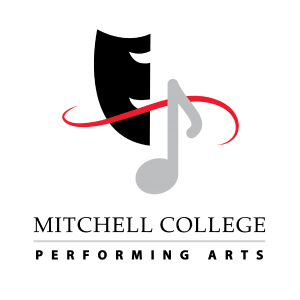 Secure Your Theater or Select Chorus Audition Time Online!
The 2019/2020
Mitchell College Players
Theater Season will feature a comedic double-bill with Neil Simon's 
45 Seconds from Broadway
 and Stephen Sondheim's 
A
Funny Thing Happened on the Way to the Forum
. Auditions open to all incoming and returning Mitchell and Thames students and Fall Play auditions will be held the week of September 9, 2019.
Sign up for a Fall Play Audition
here.
Select Chorus Auditions
for Fall 2019 will be held September 3-21, 2019 and are
open to all incoming and returning Mitchell and Thames students, regardless of prior singing experience.
Sign up for a Select Chorus Audition
here.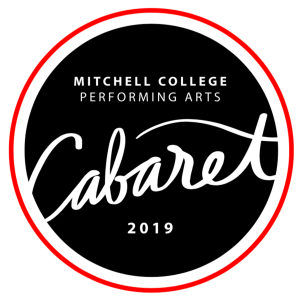 Mitchell College Performing Arts Cabaret
Fall Weekend, Saturday, October 5, 2019 | 8:00pm | Clarke Center
Come to the Cabaret! At this rollicking artistic collaboration during Mitchell College Fall Weekend 2019, talented student, faculty and staff performers from Mitchell and Thames are sure to delight attendees of all ages. Secure your seat for the performance on Saturday, October 5 at 8:00pm by registering early for Fall Weekend at mitchell.edu/fall-weekend. Refreshments will be served. Cabaret seating is limited and there is no additional cost to those registered for Fall Weekend 2019.
How to Audition:
Do you have a song, dance, dramatic, comedic or other act the world simply must experience? All members of the Mitchell and Thames community – current students, faculty, and staff – are invited to audition! Submit your act proposal to Jonathan Babbitt at mitchell.edu/cabaret-act-form. Due to performance time limitations, not all acts will be included in the Cabaret.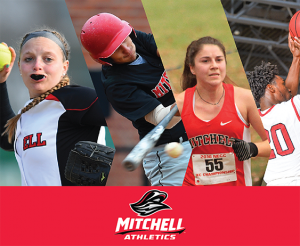 We're ecstatic to announce that you can now order select merchandise with our new athletics logo online at mitchellgear.com. Check the website each week for the most current deals.
Children's Learning Center Preschool Registration
Come discover why New London's newest preschool may be the perfect fit for your family or a family you know! The program is designed for children ages 3-5. For more information, visit mitchell.edu/clc.
Sun
Mon
Tue
Wed
Thu
Fri
Sat

Open House June 19

11:00 am

Open House June 19

@ Mitchell College

Jun 19 @ 11:00 am – 2:30 pm

Learn more about Mitchell College and our unique, diverse and welcoming community! Prospective transfers and freshman will get an in-depth look at Mitchell College through presentations and/or panels with members of our faculty, current students,[...]