Campus Community Announcements & Calendar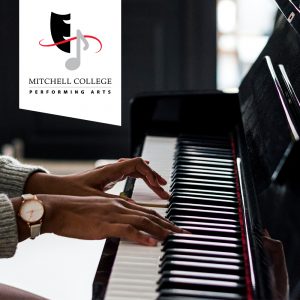 Private piano lessons are now available at a
special Mitchell discounted rate
of $40/one-hour lesson or $20/30-minute lesson on Wednesdays between 10am-6pm. Lessons are taught by pianist Raymond Buttero – read his bio and find out more
here
. To schedule a lesson, contact
babbitt_j@mitchell.edu
.
Mitchell College's resident theater, Flock Theatre, will present their annual Halloween production of Macbeth to be performed in the Red Barn at Mitchell College. Regular performanes wil be held Friday, Nov. 1 & Sunday, Nov. 3 – purchase your tickets here.
Special Dinner Performance
Saturday, Nov. 2 – Experience Macbeth's coronation banquet like never before with a meal that promises to delight the senses. Food provided by Tim Grills of Mitchell College Dining Services. $50; very limited seating. Purchase your tickets here.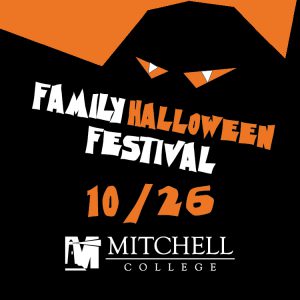 You're invited to join us for the 13th Annual Family Halloween Festival on Saturday, October 26 on the Mitchell College Green and Clarke Center from 10 a.m.-4 p.m. This event is hosted by the Mitchell College Behavioral Sciences Club, and we are asking families to donate one non-perishable canned good to support the Gemma E. Moran United Way/Labor Food Pantry. The event will feature numerous Halloween games, storytelling, arts and crafts, costume parades, a food pavilion, and more! 
For more information, please visit mitchell.edu/News-Events/ or contact 860-701-7719 or halloweenfestival@mitchell.edu.
Apr
4
Wed
Anxiety Reduction Group

@ Duques Center
Apr 4 @ 6:00 pm – 7:00 pm
Apr
6
Fri
Last Day to Withdraw from a Class
Treasure Egg Hunt

@ All Around Campus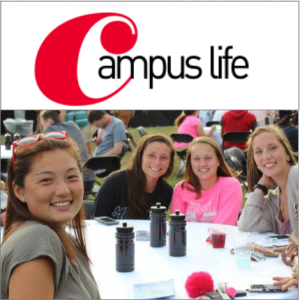 From the woods to the beach, there's treasure all around– will you find it? Hidden among the candy eggs are special prize eggs which include vouches for gift cards, a power bank, Roku and tickets to Spring Soiree and the Boston Trip!
The start time will be announced on the Mitchell Campus Life Facebook and hints will be given throughout the day so make sure to tune in! All eggs will be hidden outside so please do not disturb any classes—check the FB event for a complete list of event rules.
Sun
Mon
Tue
Wed
Thu
Fri
Sat

Registration Begins

Course registration for the fall semester begins and continues through April 13.

Anxiety Reduction Group

6:00 pm

Anxiety Reduction Group

@ Duques Center

Apr 4 @ 6:00 pm – 7:00 pm

Join a Stress and Anxiety Reduction Group on Wednesday evenings, 6-7pm in the Duques Center 2nd floor conference room for spring semester.

Last Day to Withdraw from a Class

Last Day to Withdraw from a Class

Treasure Egg Hunt

@ All Around Campus

From the woods to the beach, there's treasure all around– will you find it? Hidden among the candy eggs are special prize eggs which include vouches for gift cards, a power bank, Roku and tickets[...]

Wild 'N Out

@ Clarke Center

Apr 6 @ 8:00 pm

It's the biggest showcase of the spring semester! Join the party as we show-off some of the best talent Mitchell has to offer.

Mitchell Accepted Students Day and Orientation

9:30 am

Spring Open House

10:00 am

Spring Open House

@ Mitchell College

Apr 7 @ 10:00 am – 2:00 pm

// Register for our May 17 Spring Open House Experience Mitchell College for yourself at our Spring Open House! You and your parents are invited to join us Friday, May 17 on our beautiful waterfront campus[...]

Boston Trip

@ Boston

Apr 8 @ 10:00 am – 11:30 pm

Spend a Sunday seeing the sights of Boston! Tickets are on sale for $25 or $50! The $25 ticket gets you on the bus to Boston. For $50, you get the trip to Boston AND[...]

Ultimate Frisbee Pickup Game

3:00 pm

Ultimate Frisbee Pickup Game

@ Mitchell Fields

Apr 8 @ 3:00 pm – 5:00 pm

Swing by the fields to play some Ultimate Frisbee. No experience? No worries! Come out for this laid back pickup game.

Clothesline Project

11:00 am

Clothesline Project

@ Outside Cafe

Apr 9 @ 11:00 am – 1:00 pm

Take a minute on Monday to spread some good into the world. April is Sexual Assault Awareness Month (#SAAM) and we will be writing words of hope to survivors of sexual assault and domestic violence.[...]

Pickup Tennis

@ Tennis Courts

Apr 11 @ 1:00 pm – 3:00 pm

Get your backhand ready with a game of Pickup Tennis! No tennis experience? No problem! Swing by the courts for a relaxed, friendly game of tennis.

D3 Week Tailgate—RESCHEDULED!

3:30 pm

D3 Week Tailgate—RESCHEDULED!

@ Mitchell Fields

Apr 11 @ 3:30 pm – 5:00 pm

Stop by our tailgate for food, games, and fun as BOTH the Baseball and Softball teams will be in action. Free beer under the tent for those 21+.

Anxiety Reduction Group

6:00 pm

Anxiety Reduction Group

@ Duques Center

Apr 11 @ 6:00 pm – 7:00 pm

Join a Stress and Anxiety Reduction Group on Wednesday evenings, 6-7pm in the Duques Center 2nd floor conference room for spring semester.

Q & A with SGA Candidates

7:00 pm

Q & A with SGA Candidates

@ Weller Center

Apr 12 @ 7:00 pm

There's still time to get your questions answered before SGA elections! Stop by Weller for this night time Q & A before casting your vote in Friday's elections.

Mac & Madden

@ Mariner

Apr 12 @ 8:00 pm

Put your Mac down with Mac & Madden! Stop by Mariner and grab a bowl of mac & cheese and test your Madden skills for bragging rights.

Registration Ends

Students complete registration for the fall semester classes.

SGA Elections

@ Milner Dining Hall

Apr 13 @ 10:00 am – 6:00 pm

Cast your vote and let your voice be heard in this year's SGA Elections! Stop by the Dining Hall and vote for next year's Student Government Association.

Piano Performance by Raymond Buttero

2:00 pm

Piano Performance by Raymond Buttero

@ Clarke Center

Apr 15 @ 2:00 pm – 3:00 pm

This piano concert is free and open to both the public and the Mitchell community. Mr. Buttero serves as staff accompanist for the Select Choral Ensemble here on campus.

Kickball Game

@ Little League Field

Apr 15 @ 3:00 pm – 5:00 pm

Get loosey-goosey with a friendly game of kickball! Kick a few home runs and round the bases in this middle school classic.

Earth Day Celebration

12:00 pm

Earth Day Celebration

@ Clarke Center

Apr 18 @ 12:00 pm – 3:00 pm

You are invited to attend our Earth Day Celebration fair, to be held on Wednesday, April 18 from 12-3pm in the Clarke Center! Chris Cryder with Save the Sound will be the keynote speaker. Mr. Cryder will[...]

Anxiety Reduction Group

6:00 pm

Anxiety Reduction Group

@ Duques Center

Apr 18 @ 6:00 pm – 7:00 pm

Join a Stress and Anxiety Reduction Group on Wednesday evenings, 6-7pm in the Duques Center 2nd floor conference room for spring semester.

Snacktivities

@ Matteson Lobby

Apr 23 @ 8:00 pm

Indulge in both fun and snacks at Snacktivities! Color the night away, or play some board games at this snackable night-in event!

Badminton Pickup Game

7:00 pm

Badminton Pickup Game

@ Yarnall

Apr 24 @ 7:00 pm – 9:00 pm

Send a birdie flying over the net in a game of badminton! Swing by the Yarnall Gym for a few friendly rounds of badminton.

Academic and Student Affairs Awards Ceremony

1:00 pm

Academic and Student Affairs Awards Ceremony

Apr 25 @ 1:00 pm

The Academic and Student Affairs Awards Ceremony recognizes academic achievement and student leadership.

Anxiety Reduction Group

6:00 pm

Anxiety Reduction Group

@ Duques Center

Apr 25 @ 6:00 pm – 7:00 pm

Join a Stress and Anxiety Reduction Group on Wednesday evenings, 6-7pm in the Duques Center 2nd floor conference room for spring semester.

Glow Volleyball

@ Behind Saunders

Apr 25 @ 7:00 pm

Feel the GLOW with Glow Volleyball! Swing by Saunders Hall for a nighttime glow-in-the-dark volleyball competition!

Stressed is Desserts Spelled Backwards

8:00 pm

Stressed is Desserts Spelled Backwards

@ Saunders Lobby

Apr 26 @ 8:00 pm

Let's face it, college is stressful. So, beat the stress away by taking a few swings at a piñata and snacking on some delicious cupcakes!

Therapy Dogs & Mandalas

1:30 pm

Therapy Dogs & Mandalas

@ Yarnall Lobby

Apr 30 @ 1:30 pm – 2:30 pm

Students are invited to come by the Yarnall lobby during finals to meet the therapy dogs, create a mandala, and enjoy some snacks. For more information, email Stacey Torpey.

Postponed: Spring Concert for Select Chorale Ensemble

7:00 pm

Postponed: Spring Concert for Select Chorale Ensemble

@ Clarke Center

Apr 30 @ 7:00 pm

The Spring Concert for the Select Choral Ensemble will take place on Monday, April 30, at 7 PM in the Clarke Center.  This performance is free, and open to both the public and general Mitchell[...]