Campus Community Announcements & Calendar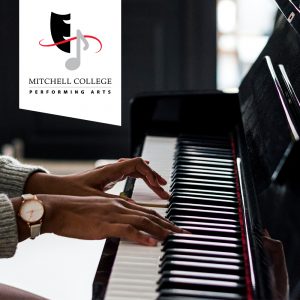 Private piano lessons are now available at a
special Mitchell discounted rate
of $40/one-hour lesson or $20/30-minute lesson on Wednesdays between 10am-6pm. Lessons are taught by pianist Raymond Buttero – read his bio and find out more
here
. To schedule a lesson, contact
babbitt_j@mitchell.edu
.
Mitchell College's resident theater, Flock Theatre, will present their annual Halloween production of Macbeth to be performed in the Red Barn at Mitchell College. Regular performanes wil be held Friday, Nov. 1 & Sunday, Nov. 3 – purchase your tickets here.
Special Dinner Performance
Saturday, Nov. 2 – Experience Macbeth's coronation banquet like never before with a meal that promises to delight the senses. Food provided by Tim Grills of Mitchell College Dining Services. $50; very limited seating. Purchase your tickets here.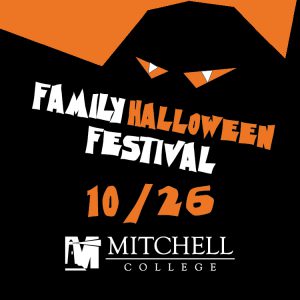 You're invited to join us for the 13th Annual Family Halloween Festival on Saturday, October 26 on the Mitchell College Green and Clarke Center from 10 a.m.-4 p.m. This event is hosted by the Mitchell College Behavioral Sciences Club, and we are asking families to donate one non-perishable canned good to support the Gemma E. Moran United Way/Labor Food Pantry. The event will feature numerous Halloween games, storytelling, arts and crafts, costume parades, a food pavilion, and more! 
For more information, please visit mitchell.edu/News-Events/ or contact 860-701-7719 or halloweenfestival@mitchell.edu.
Oct
14
Mon
Columbus Day – No Classes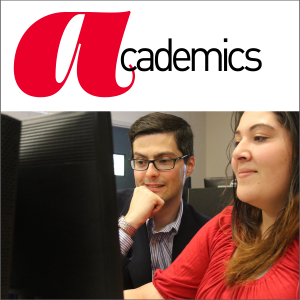 Admissions Open House
Oct 14 @ 9:00 am – 2:00 pm
Shopping Shuttle

@ Student Center
Oct 14 @ 5:00 pm – Oct 14 @ 9:00 pm
Want to go shopping at the Crystal Mall? Need something from Target – then come take a ride on the Mitchell College shopping shuttle. 
Shuttle will depart from the Student Center – Free to current Mitchell and Thames students.
Learn more at http://mitchell.presence.io/event/shopping-shuttle-6
Oct
16
Wed
Get on Board! Transportation and Community Partnership

@ Downtown New London
Oct 16 @ 9:15 am – 12:30 pm
Want to learn how to use the public transit in New London? We have partnered with CTRides, Southeast Area Transit (SEAT), Garde Arts Center, and other local partners to provide Mitchell students hands on experience with the local bus system and a chance to engage with some of our local partners in the downtown area. 
Event Schedule:
9:15AM: Students will need to meet at the pick-up location on Montauk Avenue in front of the Red Barn.
9:24AM: Board the SEAT bus (#13) at pick-up location and take to downtown New London (Huntington Street & State Street Intersection)
10:00AM: Tour of the Garde Arts Center
10:45AM: Free lunch at 2Wives Pizza (pizza & soda)
12:00PM: Board the SEAT bus (#13) at Broad Street & Huntington Street Intersection to campus
12:24PM: Arrive back to Mitchell College
This event is open to all Mitchell students and requires advanced registration online at: https://mccampuslife.ticketleap.com/getonboard/
RSVP link – https://mccampuslife.ticketleap.com/getonboard/ Learn more at http://mitchell.presence.io/event/get-on-board-transportation-and-community-partnership
Sun
Mon
Tue
Wed
Thu
Fri
Sat

Fresh Check Day 2019

11:00 am

Fresh Check Day 2019

@ Mitchell Green

Oct 2 @ 11:00 am – 2:00 pm

Fresh Check Day, the signature program of the Jordan Porco Foundation, is an uplifting mental health promotion and suicide prevention event that includes interactive expo booths, peer-to-peer messaging, support of multiple campus departments and groups,[...]

Kayaking & Paddle Boarding

1:00 pm

Kayaking & Paddle Boarding

@ Mitchell Pier

Oct 2 @ 1:00 pm – 3:00 pm

Kayaks and Paddleboards will be available at Mitchell Pier next to the Thames Yacht Club.  Email Intramural Coordinator Drew Schaeffer at schaeffer_d@mitchell.edu with any questions. Learn more at http://mitchell.presence.io/event/kayaking-paddle-boarding-8

Tailgating Games

@ Mitchell Green

Oct 3 @ 1:00 pm – 3:00 pm

Come join us outside of Duques on the Mitchell Green for corn hole, Frisbee, and Kan Jam!  Learn more at http://mitchell.presence.io/event/tailgating-games

Fall Weekend

Please join us for Mitchell College Fall Weekend & Homecoming, Saturday, October 5, 2019! Registration opens soon. Details at mitchell.edu/fall-weekend. 

Fall Weekend & Homecoming 2019

9:00 am

Fall Weekend & Homecoming 2019

@ Mitchell College

Oct 5 @ 9:00 am – Oct 5 @ 9:00 pm

Fall Weekend is just around the corner on Saturday, October 5 and it's free to register for Mitchell and Thames students! Events will be happening throughout the day, and be sure to stay for the[...]

Women's Volleyball (New England College vs. Mitchell)

12:00 pm

Women's Volleyball (New England College vs. Mitchell)

@ Yarnall Athletic Center

Oct 5 @ 12:00 pm – 4:00 pm

Women's Volleyball Home Game (New England College vs. Mitchell) Learn more at http://mitchell.presence.io/event/womens-volleyball-new-england-college-vs-mitchell

Mitchell College Performing Arts Cabaret

8:00 pm

Mitchell College Performing Arts Cabaret

@ Clarke Center

Oct 5 @ 8:00 pm

Mitchell College Performing Arts Cabaret Fall Weekend, Saturday, October 5, 2019 | 8:00pm | Clarke Center Come to the Cabaret! At this rollicking artistic collaboration during Mitchell College Fall Weekend 2019, talented student, faculty and staff[...]

The Mitchell Cabaret

8:00 pm

The Mitchell Cabaret

@ Clarke Center

Oct 5 @ 8:00 pm – 9:00 pm

The Mitchell Cabaret at Fall Weekend, Saturday, October 5, 2019 | 8:00pm | Clarke CenterCome to the Cabaret! At this artistic collaboration during Mitchell College Fall Weekend 2019, talented student, faculty and staff performers from Mitchell and[...]

Board Games & Pizza

8:00 pm

Board Games & Pizza

@ Montauk Lobby

Oct 6 @ 8:00 pm – 10:00 pm

Attention Montauk Residents!Please come and join your fellow residents in an evening of community building and fun. This is a chance for you to unwind before you start the week with some friendly competition and pizza.[...]

Mid-Terms Study Space

8:00 pm

Mid-Terms Study Space

@ Simpson Lobby

Oct 6 @ 8:00 pm – 10:00 pm

Attention 3rd Floor Simpson ResidentsMid-Term Study Space available on Sunday! We will be allocating the Simpson Lobby as a quiet study space to provide residents an opportunity to prepare for mid-terms. Study aids and snacks will be[...]

Namaste on Sunday

8:00 pm

Namaste on Sunday

@ Simpson 2nd Floor Lounge

Oct 6 @ 8:00 pm – 9:00 pm

Attention 2nd Floor of Simpson Hall! Please come join your fellow residents to spend time together, do some relaxing coloring and eat some yummy snacks. Coloring books, markers/colored pencils, and snacks will be provided. Hope to[...]

Green Screen Seminar

1:00 pm

Green Screen Seminar

@ Bingham Hall 111

Oct 9 @ 1:00 pm – 3:30 pm

Ever wanted to learn how to green screen? If so, come join the Mitchell College Film Club in a green screen seminar taught by Professor Luke Walden!Prior experience with Adobe Premiere is strongly preferred! Learn more[...]

Kayaking & Paddle Boarding

1:00 pm

Kayaking & Paddle Boarding

@ Mitchell Pier

Oct 9 @ 1:00 pm – 3:00 pm

Kayaks and paddleboards will be available at the Mitchell Pier, located next to the Thames Yacht Club. Learn more at http://mitchell.presence.io/event/kayaking-paddle-boarding-4

Women's Soccer (SUNY Old Westbury vs. Mitchell)

3:30 pm

Yoga

@ Weller Center

Oct 9 @ 4:30 pm – 5:30 pm

Yoga with Instructor Jen WelshThis event is open to all students who want to de-stress, become more flexible, and learn about different yoga exercises. Learn more at http://mitchell.presence.io/event/yoga

Coloring & Cookies

7:00 pm

Coloring & Cookies

@ Saunders Lobby

Oct 9 @ 7:00 pm – Oct 9 @ 8:00 pm

Attention Saunders Hall Residents!Please join your fellow residents for evening of relaxation with coloring and cookies. College can be stressful at times. It's important to remember to take a break so come do some relaxing[...]

Diary Slam

@ Simpson 4th Floor

Oct 9 @ 8:00 pm – 10:00 pm

Attention Residents of Simpson 3rd FloorCome join your fellow residents for a night to kick back and get creative.  Write a poem or song, free write, or think about some dreams and goals you have for[...]

RA Trivia

@ Moorings Lobby

Oct 9 @ 8:00 pm – 9:30 pm

Attention Waterfront ResidentsRA Trivia Night!Have you ever wondered about your RAs and want to learn more about them?Come join your fellow Thames Residents in a fun evening of RA Trivia.Food and prizes provided.Hope to see[...]

Mitchell After Dark | Comedian Jose Sarduy

8:00 pm

Mitchell After Dark | Comedian Jose Sarduy

@ Red Barn

Oct 9 @ 8:00 pm – 9:30 pm

Gathering material from a wealth of life experiences, Jose takes audiences on the rollercoaster ride that's been his life. Born in Cuba and deported because of his father's political prisoner status, he came to the[...]

Video Game Tournament

8:00 pm

Video Game Tournament

@ East Winds Lobby

Oct 10 @ 8:00 pm – 10:00 pm

Attention East Winds Residents!Thursday Night Video Game Challenge is here! Please join your fellow residents for a night of gaming and fun in the lobby.Snacks will be provided. Hope to see you there! Learn more at[...]

January MiniMester Registration Opens

12:00 pm

January MiniMester Registration Opens

Oct 11 @ 12:00 pm

Students may begin registering for January MiniMester courses and internships on Friday, October 11 at noon!Earn 3-4 credits in just 2 weeks with courses like: Citizen Scientist Intro to Astronomy Young Adult Literature Financial Accounting[...]

DIY Scrunchies

@ Matteson 2nd Floor Lounge

Oct 12 @ 6:00 pm – Oct 12 @ 8:00 pm

Attention 2nd Floor Matteson Residents!Come and make your very own personalized scrunchie! All supplies and materials will be provided! Learn more at http://mitchell.presence.io/event/diy-scrunchies-matteson-hall-2nd-floor

Columbus Day – No Classes

Columbus Day – No Classes

Admissions Open House

9:00 am

Admissions Open House

Oct 14 @ 9:00 am – 2:00 pm

Shopping Shuttle

@ Student Center

Oct 14 @ 5:00 pm – Oct 14 @ 9:00 pm

Want to go shopping at the Crystal Mall? Need something from Target – then come take a ride on the Mitchell College shopping shuttle. Shuttle will depart from the Student Center – Free to current Mitchell[...]

Get on Board! Transportation and Community Partnership

9:15 am

Get on Board! Transportation and Community Partnership

@ Downtown New London

Oct 16 @ 9:15 am – 12:30 pm

Want to learn how to use the public transit in New London? We have partnered with CTRides, Southeast Area Transit (SEAT), Garde Arts Center, and other local partners to provide Mitchell students hands on experience with[...]

Kayaking & Paddle Boarding

1:00 pm

Kayaking & Paddle Boarding

@ Mitchell Pier

Oct 16 @ 1:00 pm – 3:00 pm

Kayaking and Paddleboarding at Mitchell Pier. Learn more at http://mitchell.presence.io/event/kayaking-paddle-boarding-7

POSTPONED – Speakers Series: WINGMASTERS Presents New England Birds of Prey

7:00 pm

POSTPONED – Speakers Series: WINGMASTERS Presents New England Birds of Prey

@ The Red Barn at Mitchell College

Oct 16 @ 7:00 pm – 8:00 pm

POSTPONED – Wingmasters: New England Birds of Prey Unfortunately, this event has been postponed. We will update this page as soon as a new date has been confirmed.

Women's Volleyball (Fisher vs. Mitchell)

7:00 pm

Women's Volleyball (Fisher vs. Mitchell)

@ Yarnall Athletic Center

Oct 16 @ 7:00 pm – Oct 16 @ 9:30 pm

Women's Volleyball Home Game (Fisher vs. Mitchell) Learn more at http://mitchell.presence.io/event/womens-volleyball-fisher-vs-mitchell

Tailgating Games

@ Duques Lawn

Oct 17 @ 1:00 pm – 3:00 pm

Cornhole, Can Jam, Frisbee, and other tailgating games will be available. Learn more at http://mitchell.presence.io/event/tailgating-games-2

Door Decoration Contest in Mariner Hall

4:00 pm

Door Decoration Contest in Mariner Hall

@ Mariner Hall

Oct 18 @ 4:00 pm – Oct 30 @ 8:00 pm

Attention Mariner Hall ResidentsGet into the Halloween spirit by decorating your door.  One suite from each floor will be awarded a gift card for the best decorated door.Contest runs from Friday, October 18th-Wednesday, October 30th.Doors[...]

Group Dinner in the Cafe

6:30 pm

Group Dinner in the Cafe

@ Milner Dining Hall

Oct 18 @ 6:30 pm – 7:30 pm

Attention Students in the Mystic ProgramLet's get together for dinner in the cafeteria to chat and catch up.Hope to see you there! Learn more at http://mitchell.presence.io/event/group-dinner-in-the-cafe

3rd Annual Haunted Trail

7:30 pm

3rd Annual Haunted Trail

@ Mitchell Woods

Oct 18 @ 7:30 pm – Oct 18 @ 9:30 pm

Are you brave enough to make it through the Haunted Trail through Mitchell Woods? Grab a friend and face the terrors that await on the Haunted Trail! Join us for our 3rd year! Attendees may park[...]

Inktober

@ Saunders 2nd Floor Lobby

Oct 20 @ 7:00 pm – Oct 20 @ 8:00 pm

Attention Residents of Saunders HallCome celebrate "Inktober" by joining your fellow residents for snacks and henna tattoos.Henna supplies and snacks will be provided.Hope to see you there! Learn more at http://mitchell.presence.io/event/inktober

Pumpkin Carving

@ Saunders 2nd Floor

Oct 20 @ 8:00 pm – 9:30 pm

Attention Saunders 2nd Floor Residents?As Halloween is creeping up on us, who doesn't like decorations?Come down to the Yarnell patio and carve a pumpkin for your room with your roommate (1pumpkin per room).  Feel free[...]

Shopping Shuttle

@ Student Center

Oct 21 @ 5:00 pm – Oct 21 @ 9:00 pm

Want to go shopping at the Crystal Mall? Need something from Target – then come take a ride on the Mitchell College shopping shuttle. Shuttle will depart from the Student Center – Free to current Mitchell[...]

Pumpkin Painting

@ Student Center

Oct 24 @ 7:00 pm – Oct 24 @ 8:00 pm

Join us in the Student Center to paint a pumpkin for Halloween! Pumpkins and painting supplies will be provided. Learn more at http://mitchell.presence.io/event/pumpkin-painting

Trip to the Dark Manor

8:00 pm

Trip to the Dark Manor

Oct 24 @ 8:00 pm – 10:00 pm

Step into The Manor and experience the ghastly entities that haunt its tormented halls. Many are driven mad by the terror lurking in every shadow; their desperate screams echoing endlessly down twisting corridors, heard only[...]

Men's Soccer (Lesley vs. Mitchell)

11:00 am

Men's Soccer (Lesley vs. Mitchell)

@ Athletic Fields

Oct 26 @ 11:00 am – 12:30 pm

Men's Soccer (Lesley vs. Mitchell) Learn more at http://mitchell.presence.io/event/mens-soccer-lesley-vs-mitchell

Women's Soccer (Lesley vs. Mitchell)

2:00 pm

Women's Soccer (Lesley vs. Mitchell)

@ Athletic Fields

Oct 26 @ 2:00 pm – 3:30 pm

Women's Soccer (Lesley vs. Mitchell) Learn more at http://mitchell.presence.io/event/womens-soccer-lesley-vs-mitchell

Spooky Night in Matteson

8:00 pm

Spooky Night in Matteson

@ Matteson Hall Lobby

Oct 26 @ 8:00 pm – 10:00 pm

Attention Matteson Hall ResidentsCome celebrate Halloween early with snacks, games, pizza and candy with a fun party hosted by your Matteson RAs. Costume Contest: Residents compete to make a costume using only the following supplies:Garbage bagsToilet[...]

Spa Night

@ Mariner 4th Floor

Oct 26 @ 8:00 pm – 10:00 pm

Attention Residents of the 4th Floor of Mariner HallSpa NightCome join your fellow residents for a night of relaxation and self-care. Snacks and goody bags for participants!Hope to see you there.  Learn more at http://mitchell.presence.io/event/spa-night

Job Fair | Mystic Marriott Hotel

10:00 am

Job Fair | Mystic Marriott Hotel

@ Mystic Marriott Hotel

Oct 28 @ 10:00 am – 2:00 pm

Are you looking for a job?Dress to impress and have several copies of you resume ready to handout. Participating employers include:The DayWireless Zone Authorized Verizon RetailerGeneral Dynamics/Electric BoatSupervisor of Shipbuilding (Supship) GrotonGroton Public SchoolsPrimericaFTD, Inc.Foxwoods[...]

Shopping Shuttle

@ Student Center

Oct 28 @ 5:00 pm – Oct 28 @ 9:00 pm

Want to go shopping at the Crystal Mall? Need something from Target – then come take a ride on the Mitchell College shopping shuttle. Shuttle will depart from the Student Center – Free to current Mitchell[...]