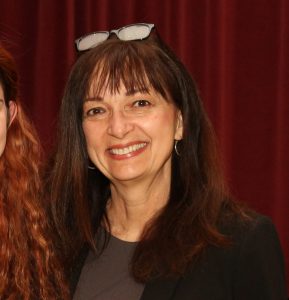 Mitchell College is thrilled to announce that Associate Professor Karen Ward recently won the Grand Award for her design of the Connecticut Sea Grant annual report. This Award was conferred by APEX 2019 The Thirty-First Annual Awards for Publication Excellence: A Competition for Communications Professionals.
APEX Awards are based on excellence in graphic design, editorial content and the ability to achieve overall communications excellence. APEX Grand Awards honor the outstanding works in each main category. There were over 1,200 entries this year, and 100 Grand Awards presented.
Professor Ward collaborated with writer Judy Benson who is communications coordinator at Connecticut Sea Grant at the University of Connecticut. For over 15 years at Mitchell, Professor Ward has taught thousands of students graphic design. She holds her M.L.A.S. from Wesleyan University.