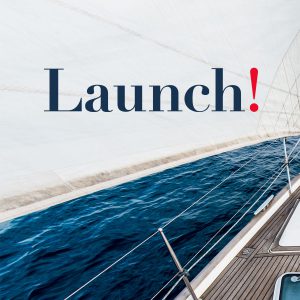 LAUNCH! — Mitchell College's 3rd annual spring event will be held on Saturday, May 4, 2019 at the newly rebuilt Red Barn on campus. This exciting evening will support Mitchell College's powerful mission of educating diverse learners through a holistic liberal arts experience. LAUNCH! will feature a signature dinner prepared by Mitchell Executive Chef Tim Grills and a unique "Mitchell Experience" auction. It will be an enjoyable evening for the Mitchell and local community members.
LAUNCH! will also celebrate President Janet Steinmayer's five years of leadership at Mitchell College. Her vision, energy, and outreach have enabled students to thrive and elevated Mitchell's place in higher education, as well as in New London and surrounding communities. All proceeds from LAUNCH! will support the Mitchell College President's LAUNCH Fund, for the continued development of innovative programs and enhancement of our athletic and campus facilities, in line with the Mitchell Campus Master Plan.
For tickets and sponsorship opportunities, visit http://mitchell.edu/launch/.