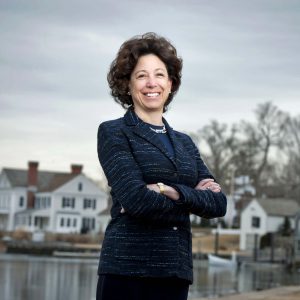 Mitchell College is proud to be a leader in leveraging strong community partnerships, teaching abilities sought after by employers and connecting students to work experiences across their college career.
As liberal-arts schools seek to promote themselves as places where students can receive job training, they should be cautious about drifting away from their core mission, which could alienate staffers and students, said Louis Soares, chief learning and innovation officer at the American Council on Education, a higher-ed advocacy group. However, there are ways in which institutions can have their cake and eat it too.
Partnering with businesses on internship programs fits this bill, Soares said. Liberal-arts schools can find businesses that connect with their curricula, and set up internship and apprenticeship programs, Soares said. Then students develop work skills as they advance soft skills studying the humanities.
That's the direction Mitchell College in New London took two years ago, when President Janet Steinmayer introduced a career-immersion model.
"It's a progressive involvement with our 50 local partners so that (students) begin to understand how their strengths and their interests and their coursework connects with what they'll do in the business market," was the message of Mitchell College President Janet Steinmayer recently in the Hartford Business Journal.
Participating partners from the Mystic Aquarium to Mohegan Sun offer students experience in a broad array of industries, Steinmayer said.
Follow Mitchell College on LinkedIn and read the full Hartford Business Journal article, "To assert relevance, liberal-arts colleges lean into skills training, business partnerships," here.