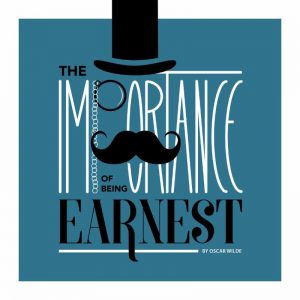 You're invited to join the Mitchell College Players as they present Oscar Wilde's classic romantic comedy The Importance of Being Earnest at Mitchell College's Red Barn Theater!
It's simple, really – Jack is in love with Gwendolen. She only she thinks his name is Earnest because that's what he told her! Algernon thought that Jack was named Earnest, too, but he found out the truth. Algernon wants to fall in love with Cecily, who happens to be Jack's ward, so Algernon tells Cecily that he is Jack's brother, Earnest. And don't even get us started on who is – or isn't – Mr. Bunbury, and when!
Showings will be held on Thursday, November 8-Saturday, November 10 at 7:00 p.m., and Sunday, November 11 at 2:00 p.m.
Tickets are $15 for the public, $5 for Mitchell students, $8 for Mitchell faculty and staff, and $10 for seniors 65+ and children under 12 years old.
To purchase your tickets, please visit mitchell.edu/earnest-tix. The Red Barn at Mitchell College is located at 437 Pequot Avenue in New London, Connecticut.