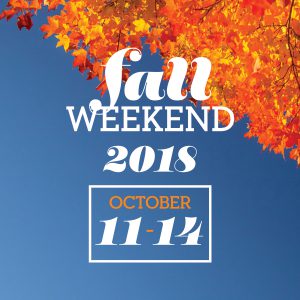 Save the date and join us! Registration opens soon!
Thursday, October 11
» Be a part of history as we cut the ribbon on the new Red Barn! Tours with the architects, performance by the Mitchell College Select Chorus and a signature takeaway gift (chocolate is involved!) Event is from 5-6pm.
» Celebratory Dinner at 6pm in Milner Dining Hall
» Women's Volleyball at 7pm
Friday, October 12
» With other Mitchell and Thames parents, alumni and friends, you have the opportunity to celebrate the 50th Anniversary of rock legend, CREAM, at the Music of Cream Anniversary Concert at the Garde Arts Center in New London. Introduce your student to the music of this iconic band! Your ticket (purchased through Mitchell College here – open soon!) will help raise funds for the College at a private catered event plus the concert with the option of a special "backstage" reception with the tribute band comprised of family members of the original CREAM. Reception at 6pm. Doors open at 7pm.
Saturday, October 13
» Check-in at 9am in Yarnall Athletic Center
» President's Welcome in The Red Barn at 10am. Fuel up for the day with apple cider donuts, miniature pumpkin parfaits, cranberry granola bars, hot cider and coffee.
» Innovative Academics: Immerse yourself in Mitchell's new academic model with 20 minute mini-courses presented by faculty. 11am-1pm.
» Women's Volleyball at 11am
» Fall Fest activities: Food Truck Cuisine, Beer Garden, Lawn Games, Photo Booth, Pumpkin Painting Contest, DJ'd by Radio Mitchell, performances by Mitchell student music and dance groups. 12-4pm.
» Men's Soccer at 2pm
» Much More!
Sunday, October 14
» Free to explore! Take in all that our coastal location has to offer and spend time with your student!