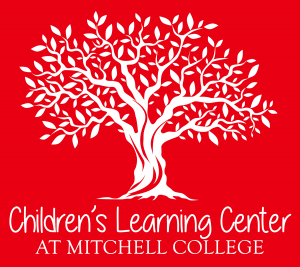 Singing "Five Speckled Frogs" by the edge of pond and maybe finding one.
Exploring the peace of the woods before quiet time.
Small hands constructing towers, following a child's own curiosity in the classroom.
Providing a rich, unique and charming preschool experience for local children, the College is pleased to announce the opening of Children's Learning Center at Mitchell College at the end of August 2017. The program will be based on the Reggio Emilia approach to learning which integrates experiences in the natural environment with a classroom that is shaped by the children's interests, the community and the value of hands-on learning.
The program will be located in the charming, Tudor-style storybook Chappell Cottage in Mitchell Woods and college students will be actively engaged in the Center, bringing best practices, innovation and enthusiasm.
The Children's Learning Center is open to 3-5 year olds and offers full-day and half-day preschool, with before and after care options from 6am to 8am and 4pm to 6pm Monday through Friday.
Serving as an academic "lab school" for students and faculty, it creates a strong academic experience for preschoolers and the College's Early Childhood Education program and provides professional development opportunities for educators in the region. In Connecticut, Mitchell College is one of only six colleges or universities approved for the Early Childhood Teacher Credential at the bachelor's level and one of only four undergraduate colleges that offers a teacher certification program in PreK-3.
Mitchell College is proud to support New London Public School's goal of universal preschool and to meet the childcare needs of employees of growing industries in the region. "Playing an integral role the community is an important aspect of our mission and the Children's Learning Center represents opportunities to enrich children's lives, grow the College, and support local educators," says Mitchell College President Janet Steinmayer
The Children's Learning Center is enrolling now for the fall. Information is available at the website, mitchell.edu/childrens-learning-center/, as well as registration forms, rates and calendar.