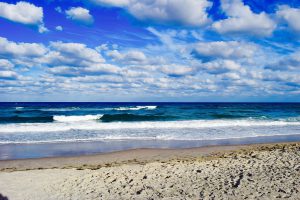 Mitchell College invites the public to attend our Earth Day Celebration fair, to be held on Wednesday, April 19 from 1 p.m. to 4 p.m. in the Clarke Center. The 12th Annual Earth Day Celebration will include a community expo with more than 25 exhibitors. Throughout the day, Radio Mitchell will be broadcasting from inside the Clarke Center, and visitors will have the opportunity to make their own Seaweed Art with the help of the Environmental Club. Some early visitors may even be able to take home a homemade bird house!
Earth Day Celebration exhibitors include: FRESH New London, the Mystic Aquarium, Clean Up Sounds and Harbors (CUSH), Save Ocean Beach, Denison Pequotsepos Nature Center, New England Science and Sailing Foundation (NESS), Sprigs and Twigs, Dominion-Millstone Environmental Laboratory, Save Oswegatchie Hills Coalition, Save the River-Save the Hills, Sustain Audit, and Citizens' Climate Lobby. Art from naturalist photographer Frank Kaczmarek and literature from DEEP and Save the Sound will also be available.
Mitchell College students will also be presenting their work: The Nesting Habits of Local Birds; Invasive Plants and the Mitchell Beach Restoration Project; Successful Progress for the Mitchell Beach Dune Restoration Project; the Digital Photography class' beautiful nature pictures; and three seniors will be presenting their capstone projects. Topics include research on: Marine Fouling Organisms, Lobster Population Change in the Long Island Sound, and Mosquito Borne Illnesses.
The purpose of the 2017 Earth Day Celebration is to raise awareness of Mitchell's commitment to playing a vital role in local habitat restoration and to foster community engagement. Sponsors of the Mitchell College Earth Day Celebration fair include Chelsea Groton Bank through a donation of recyclable shopping bags.
For more information, contact Kim Blake at 860-701-7742 or blake_k@mitchell.edu.